Rose McGowan cancels tour after public verbal altercation with trans woman
the actress had been promoting her memoir 'Brave'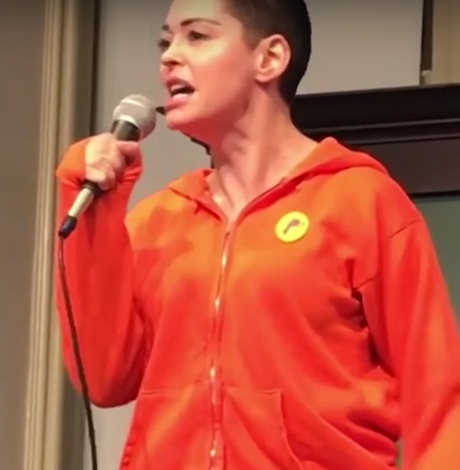 Actress Rose McGowan has canceled upcoming dates for her book tour following a verbal altercation with a transgender woman during one of her appearances.
On Wednesday, McGowan, 44, was at the Barnes & Noble in Union Square in New York City to promote her new book "Brave," a memoir about her experience with sexual assault in Hollywood.
While McGowan read passages from the book and answered audience questions, transgender activist Andi Dier stood up and asked her to address comments she made on RuPaul's podcast "What's the Tee?"
"I have a suggestion. Talk about what you said on RuPaul. Trans women are dying and you said that we, as trans women, are not like regular women. We get raped more often. We go through domestic violence more often. There was a trans woman killed here a few blocks [away]. I have been followed home," Dier says.
McGowan interrupts saying, "Hold on. So am I. We are the same. My point was, we are the same. There's an entire show called ID channel, a network, dedicated to women getting abused, murdered, sexualized, violated, and you're a part of that, too, sister. It's the same."
"You do nothing for them. Trans women are in men's prisons. And what have you done for them?" Dier asks.
"What have you done for women?" McGowan responds.
As Dier is being escorted out of the room by security she yells "white cis feminism" causing McGowan  to launch into a rant.
"Don't label me, sister. Don't put your labels on me. Don't you f—ing do that. Do not put your labels on me. I don't come from your planet. Leave me alone. I do not subscribe to your rules. I do not subscribe to your language. You will not put labels on me or anybody. Step the f— back. What I do for the f—ing world and you should be f—ing grateful. Shut the f— up. Get off my back. What have you done? I know what I've done, God dammit," McGowan says.
Later, she compares the mistreatment of transgender woman and cis-gender women.
"Trans women are women and what I've been trying to say is that it's the same. The stats are not that dissimilar. When you break it down, it is a much smaller population. There's not a network here devoted to your f—ing death. There's not advertisers advertising tampons with a camera lovingly going up a girl's body as she's being lovingly raped and strangled. Piss off. And until you can collect that f—ing check, back up. My name is Rose McGowan and I am obviously f—ing brave," McGowan says.
In an interview with publication them, Dier explained why McGowan's comments on the podcast bothered her.
"The fact that not only did she suggest that we don't live life as a woman, experiencing what women go through. But there was hint that we deal with less shit. The only difference between Rose and I getting harassed on the street is that where her experience can end in sexual assault, mine has a likely chance to end in sexual assault followed by murder. This is especially true for trans women of color. I mean — fuck, I was almost shot in the Bronx for what started as a catcall," Dier says. "She doesn't have to worry about getting followed home [any]more with her security detail and privilege, while my trip to Barnes & Noble could have been my last one."
Some people agreed with Dier that McGowan's behavior was textbook white cis feminism.
Rose McGowan literally told a transwoman to shut up, had her removed, said she was from another planet, started talking vaginas, and cried, when confronted about past transphobic comments. Did her fans call her out? No, they consoled her. #Whitefeminism in a nutshell. https://t.co/QN6qeGkYEZ

— freedlist (@freedlist) February 2, 2018
Rose McGowan is an absolute disgrace. It's not feminism if it's only for one kind of woman.

— Stef Sanjati ? (@stefsanjati) February 2, 2018
Real quick, being a sexual assault survivor does not give you the right to be say problematic things. I'm seeing a lot of folks on here – specifically cis White women – struggle with this. Do better.

— ReBecca Theodore-Vachon (@FilmFatale_NYC) February 2, 2018
Being able to invalidate the struggle of transwomen by telling them "shut up" – "I don't come from your planet" – "you should be grateful" while getting applauded/validated for it by an audience is the pinnacle of ciswhite feminism. pic.twitter.com/Gtz6o2x2BG

— ???? ?????????? (@NickNBeauty) February 2, 2018
McGowan tweeted to announce she is canceling the remainder of her tour and accused Dier of being a paid actor hired to call her out. She also blames everyone from the audience to assistants and managers for their "complicity" during the altercation.
And everyone from my publicists, t assistants, managers and every person sitting in their chairs frozen by their weakness, a weakness called COMPLICITY. The truth is you all failed me. Again. And again. And again.

— rose mcgowan (@rosemcgowan) February 2, 2018
Watch below.
15 LGBTQ events today
Capital Pride Rooftop Pool Party tonight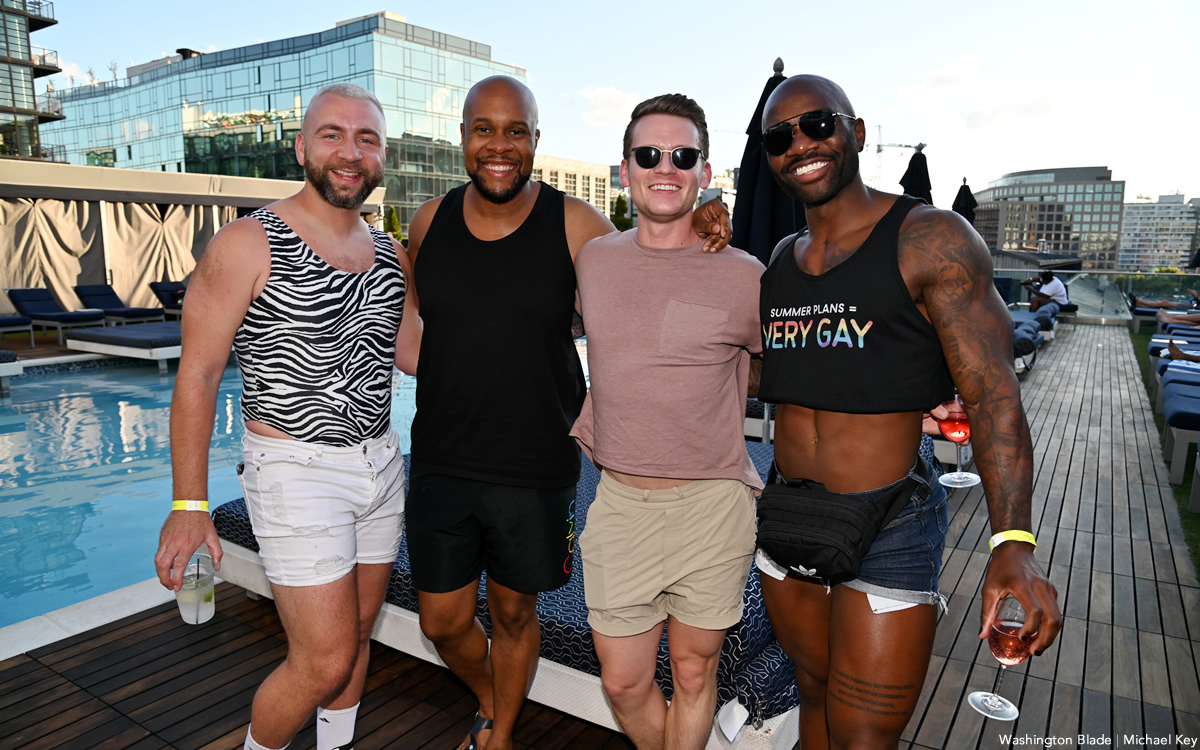 Below are our picks for some of the most fun and creative things to do today (Thursday, June 8) in the DMV that are of special interest to the LGBTQ community.
---
LGBTQ+ Military Pride Mixer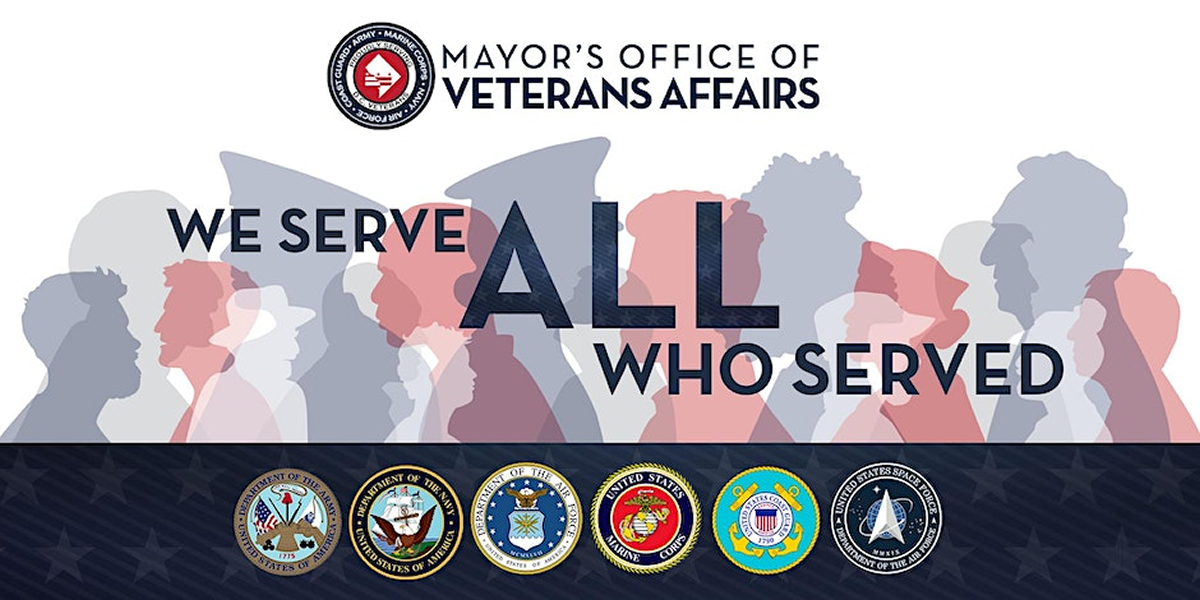 Thursday, June 8
4-6 p.m.
As You Are
500 8th Street, S.E.
Free
Eventbrite
The D.C. Mayor's Office of Veterans Affairs host the "LGBTQ+ Military Pride Mixer" at As You Are this afternoon at 4 p.m.
---
Lavender Evolutions: Femz & Themz bipoc Happy Hour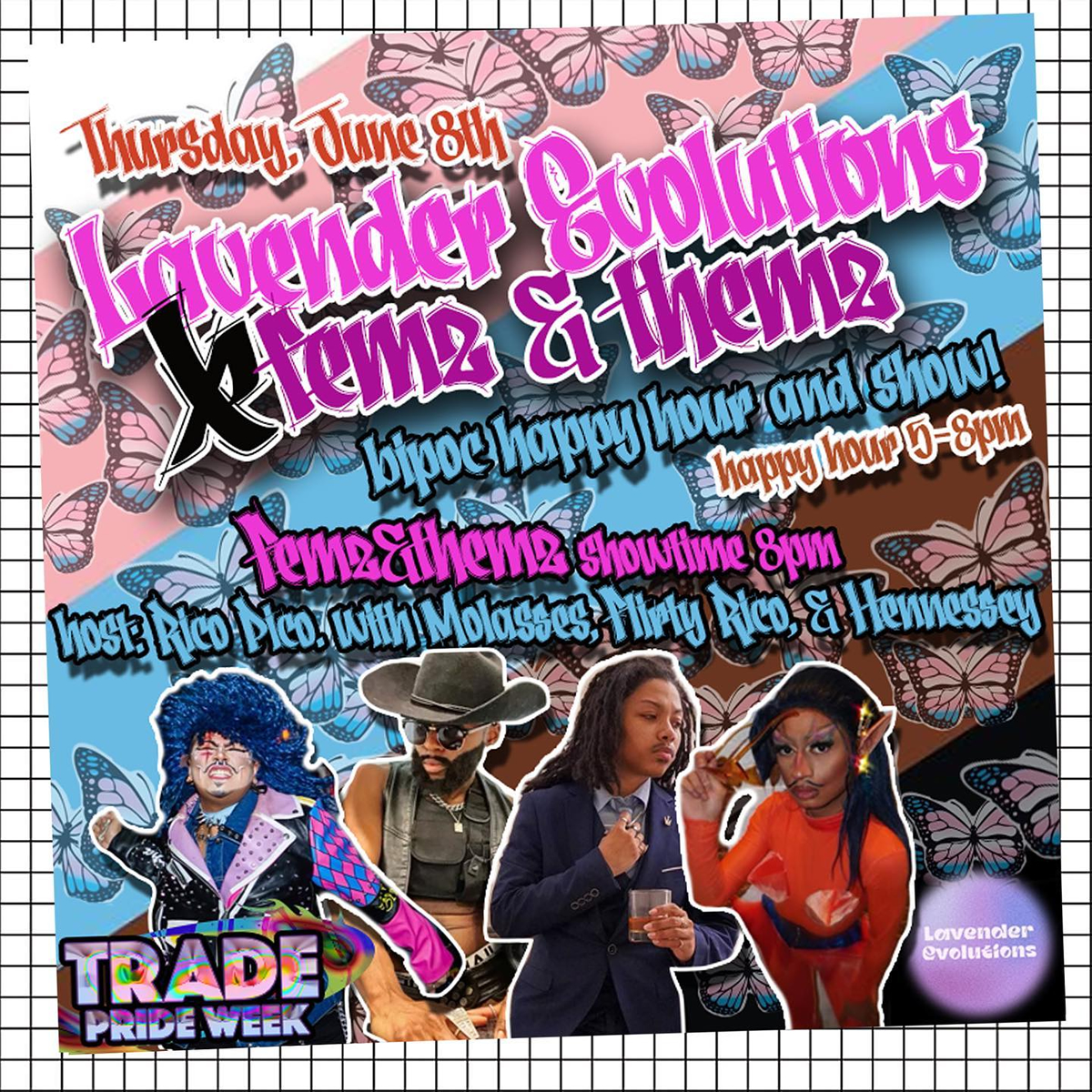 Thursday, June 8
5-8 p.m.
Trade
1410 14th Street, N.W.
Instagram
Rico Pico hosts "Lavender Evolutions" tonight at Trade. The "Femz & Themz bipoc Happy hour" begins at 5 p.m. with a show at 8. Performers include Molasses, Flirty Rico and Hennessey.
---
Equality Chamber of Commerce Pride Weekend Kick-off
Thursday, June 8
6-9 p.m.
The Moxy
1011 K Street, N.W.
$25 non-member
Tickets
The Equality Chamber of Commerce holds its Pride Weekend Kick-off Party at The Moxy tonight from 6-9 p.m. The event is free to members and $25 for non-members of ECC.
---
PRIDE in the Park: Free Outdoor Comedy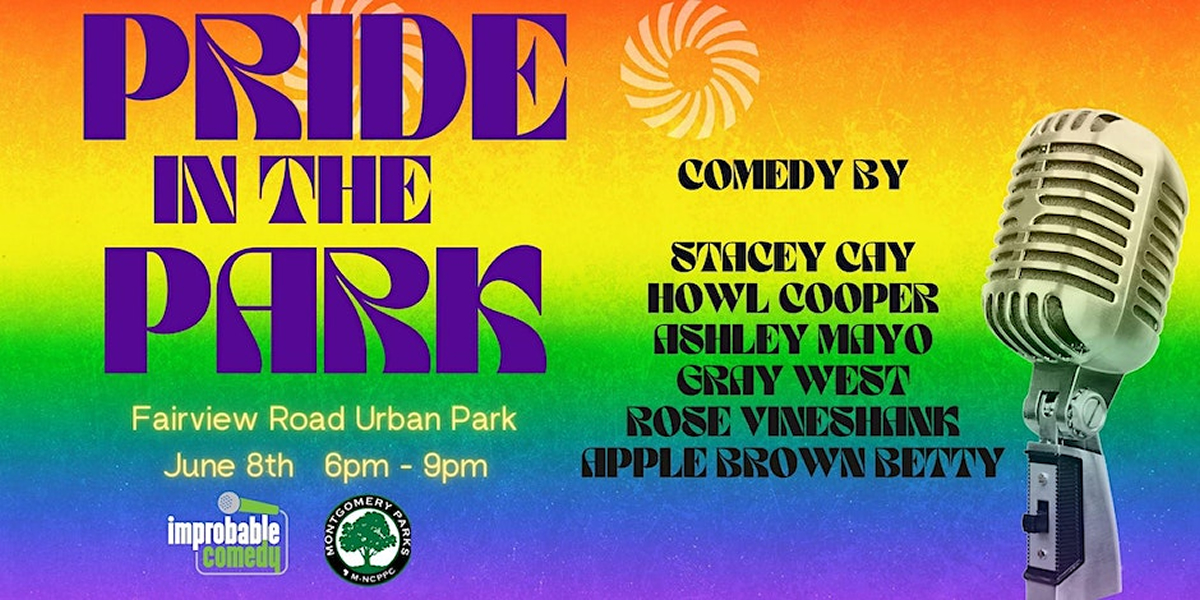 Thursday, June 8
6-9 p.m.
Fairview Road Urban Park
8900 Fairview Road
Silver Spring, Md.
Eventbrite
Laugh out loud to comics Stacey Cay, Howl Cooper, Ashley Mayo, Gray West, Rose Vineshank and Apple Brown Betty at Fairview Road Urban Park tonight from 6-9 p.m.
---
Women's/Sapphic Night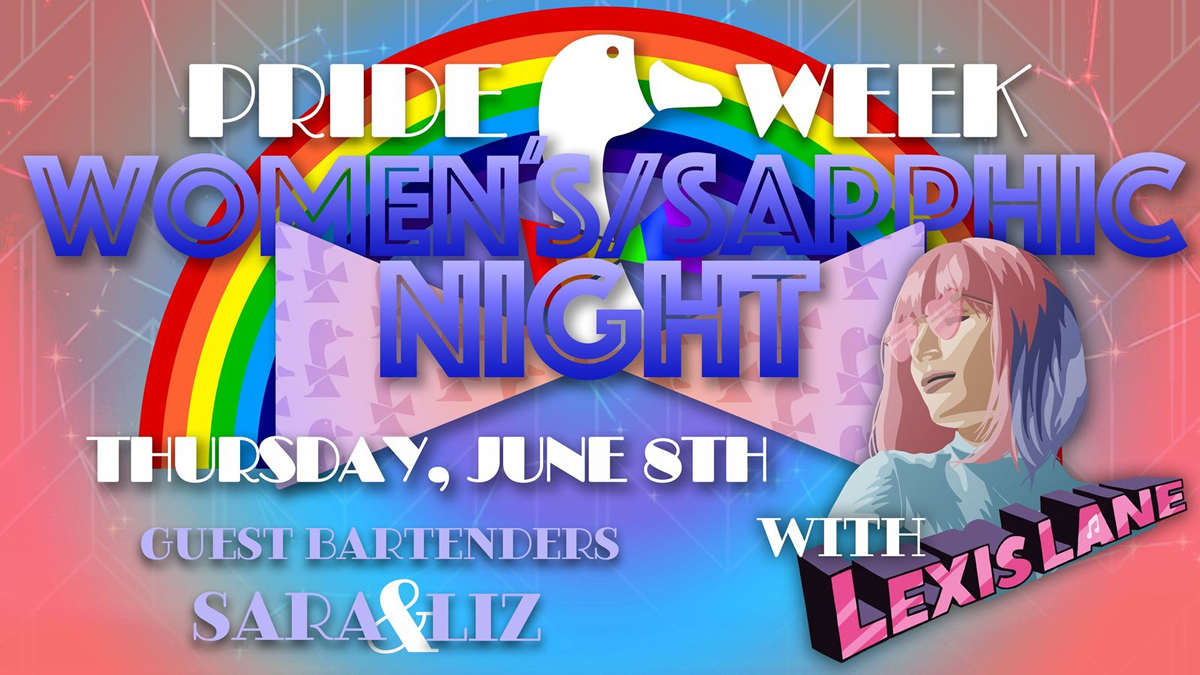 Thursday, June 8
7 p.m.
The Dirty Goose
913 U Street, N.W.
Instagram | Website
It's Women's/Sapphic Night at The Dirty Goose tonight.
---
GAY! Trivia and Drag Show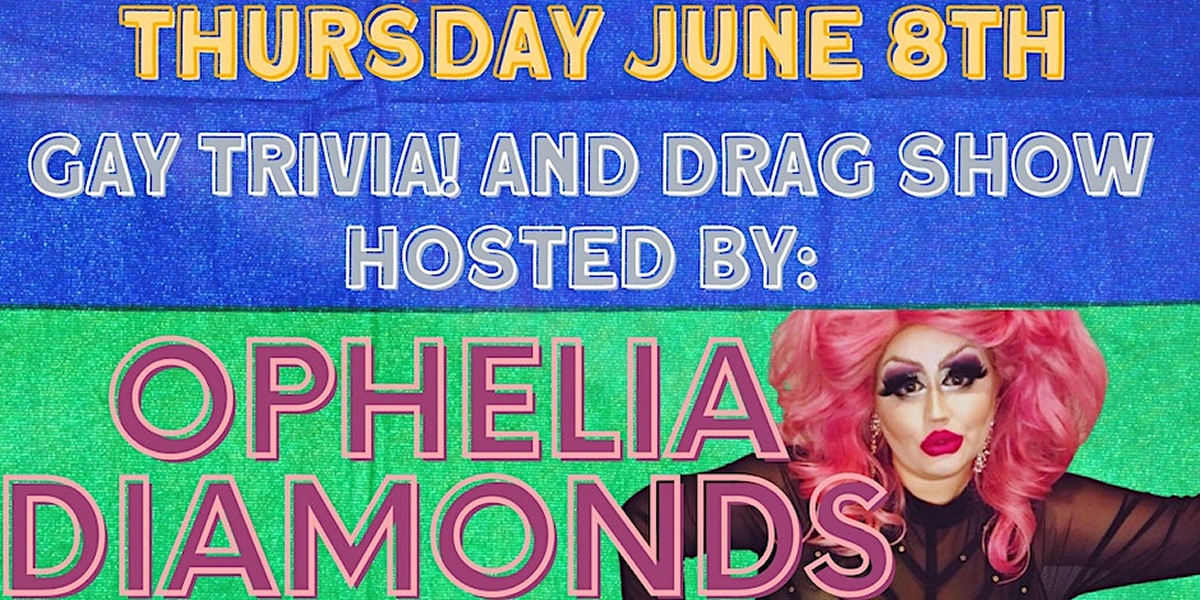 Thursday, June 8
7-10 p.m.
Baja Tap
2436 18th Street, N.W.
Free
Eventbrite
Ophelia Diamonds hosts a game of gay trivia and a drag show at Baja Tap tonight.
---
BAD (Broadway and Disney) Singalong: Loud & Proud Edition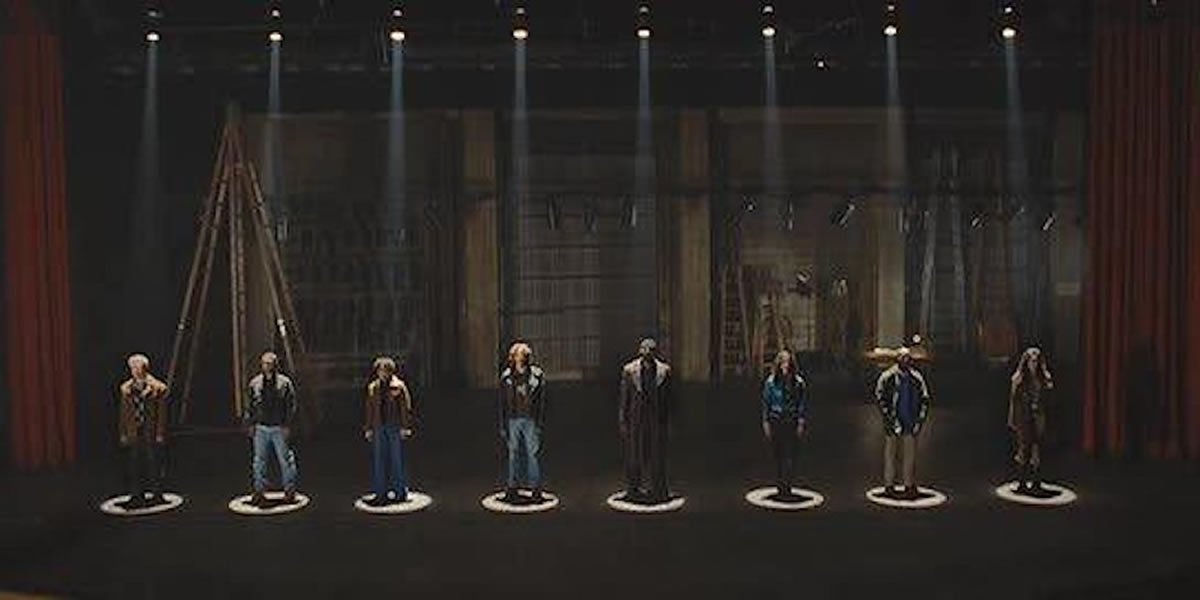 Thursday, June 8
7-10 p.m.
H Street Country Club
1335 H Street, N.E.
Free
Eventbrite
Belt your favorite Broadway and Disney tunes at the BAD Singalong: Loud & Proud Edition at H Street Country Club tonight.
---
DMV Comedy Wars: A PRIDE Benefit for the Trevor Project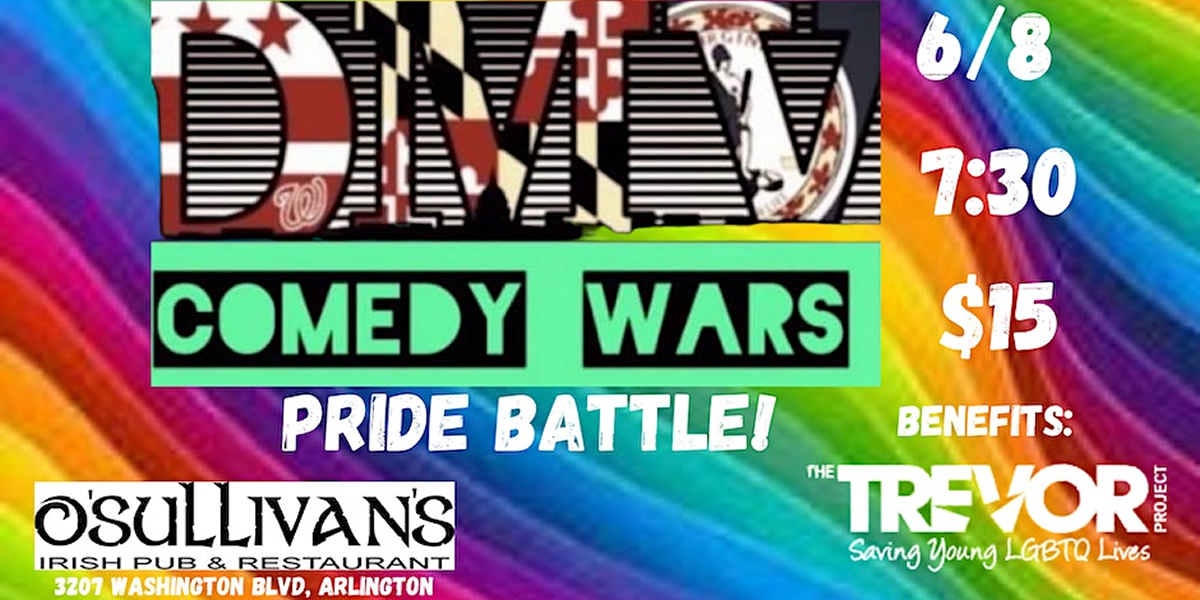 Thursday, June 8
7:30-9 p.m.
O'Sullivan's Irish Pub
3207 Washington Boulevard
Arlington, Va.
$15
Eventbrite
The DMV Comedy Wars continue with a "Pride Battle" of comics at O'Sullivan's Irish Pub & Restaurant in Arlington, Va. tonight. Benefits from the show are slated for the Trevor Project, so go out and laugh for a good cause.
---
Capital Pride Rooftop Pool Party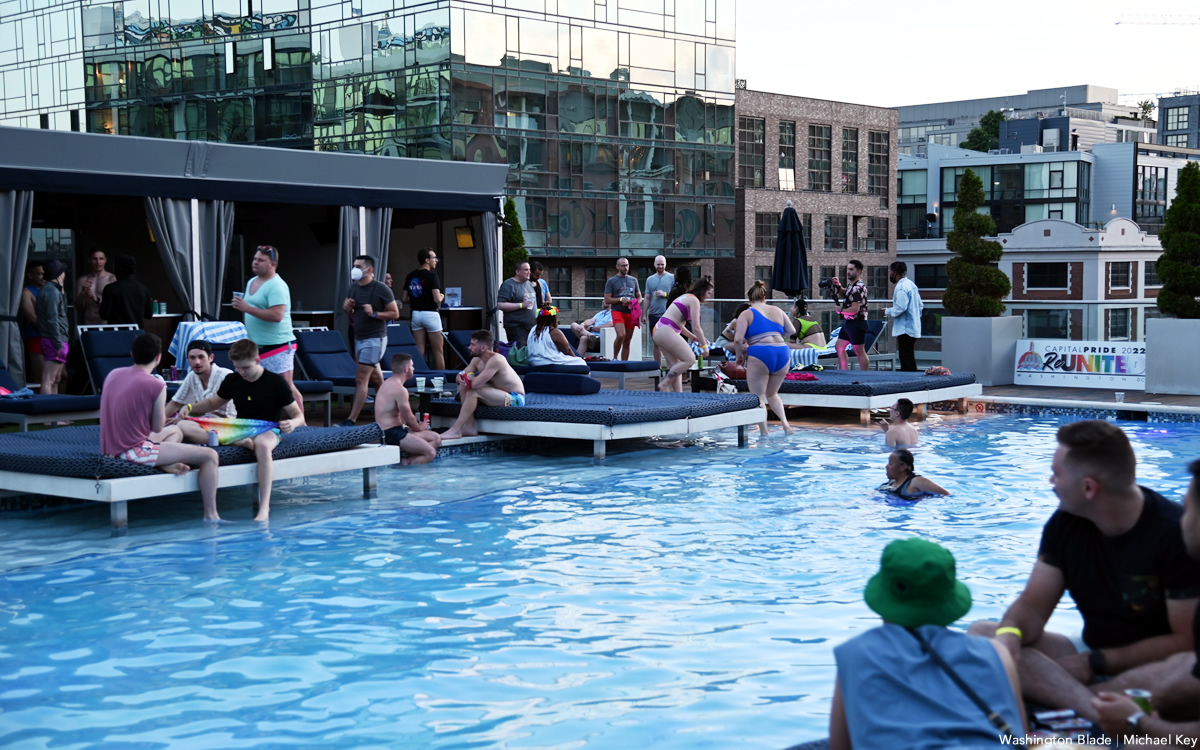 Thursday, June 8
8 p.m.
Penthouse Pool and Lounge
1212 4th Street, S.E.
$25-$35 / 21+
Website
The Capital Pride Alliance hosts its annual Rooftop Pool Party at 1212 4th Street, S.E.
---
ElectroPOP Thursdays: Pride Edition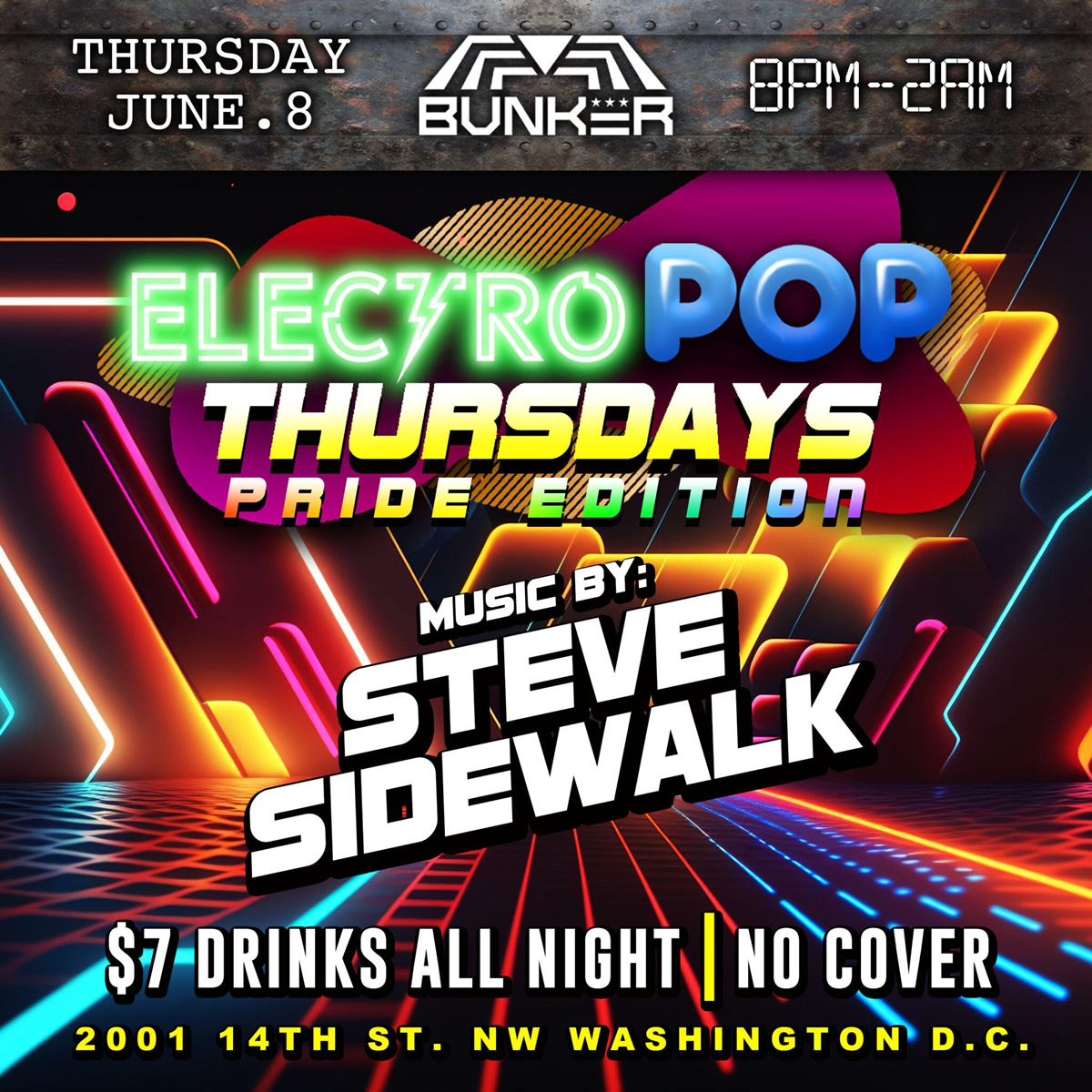 Thursday, June 8
8 p.m.-2 a.m.
Bunker
2001 14th Street, N.W.
No Cover
Website
Steve Sidewalk brings the music to this Pride Edition of ElectroPOP Thursdays at Bunker.
---
Films on the Green DC: "Three Nights a Week" Screening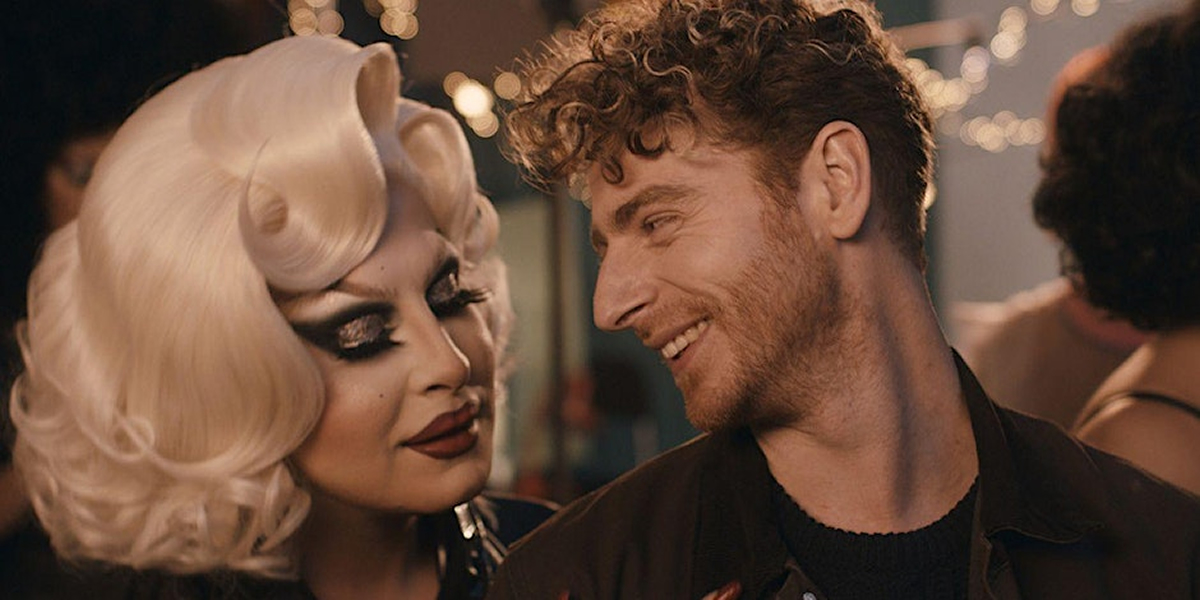 Thursday, June 8
9-11 p.m.
Washington Monument
2 15th Street, N.W.
Free
Eventbrite
The base of the Washington Monument is a beautiful spot to watch a film. For this Pride Thursday, Films on the Green is playing the 2022 French LGBTQ film, "Three Nights a Week."
---
Wasted & Gay Thursdays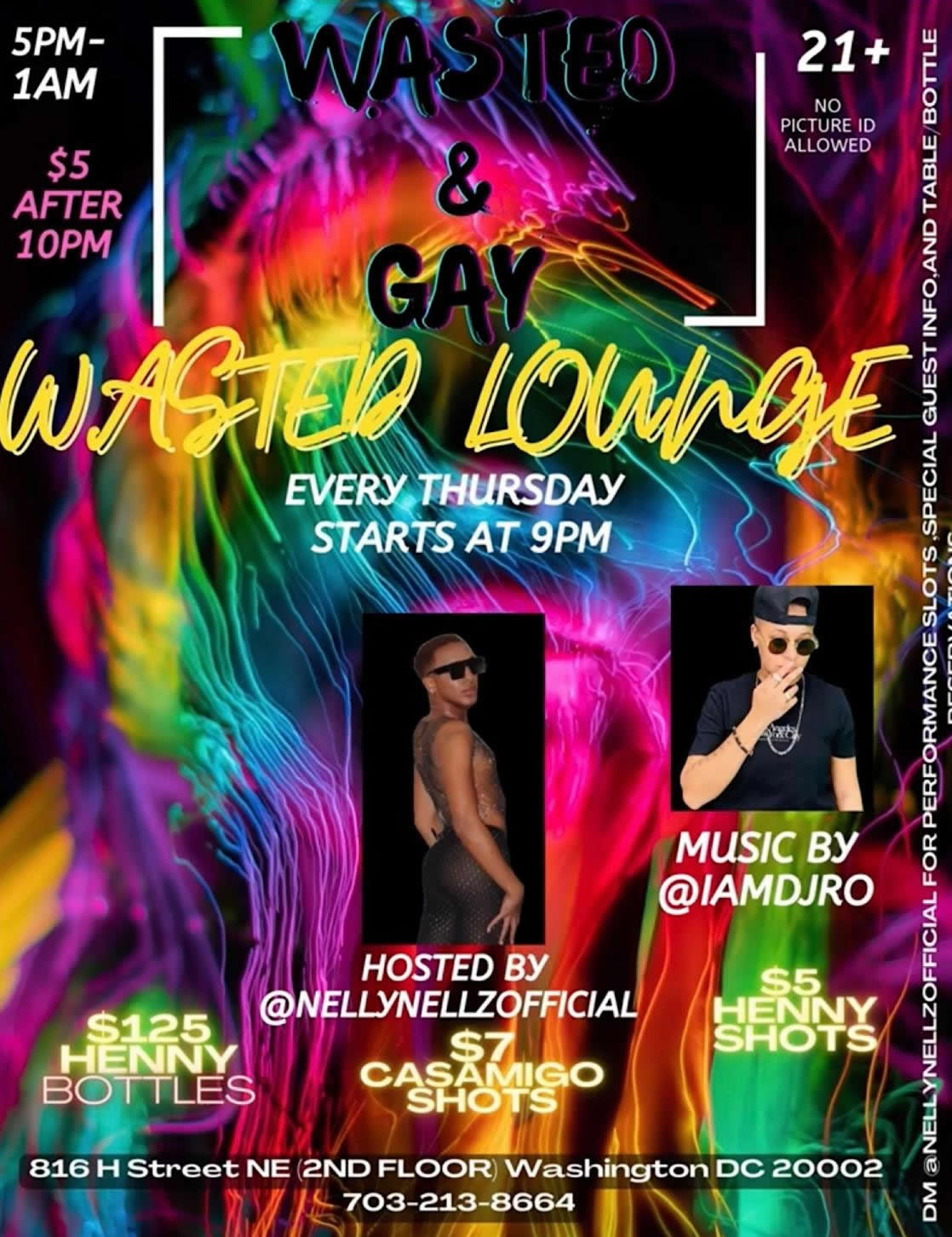 Thursday, June 8
9 p.m.-1 a.m.
Wasted Lounge
816 H Street, N.E.
$5
Eventbrite
Have a pleasant evening with a beverage and hookah at Wasted Lounge with "Wasted & Gay Thursdays" at 9 p.m. tonight.
---
Sleaze Pride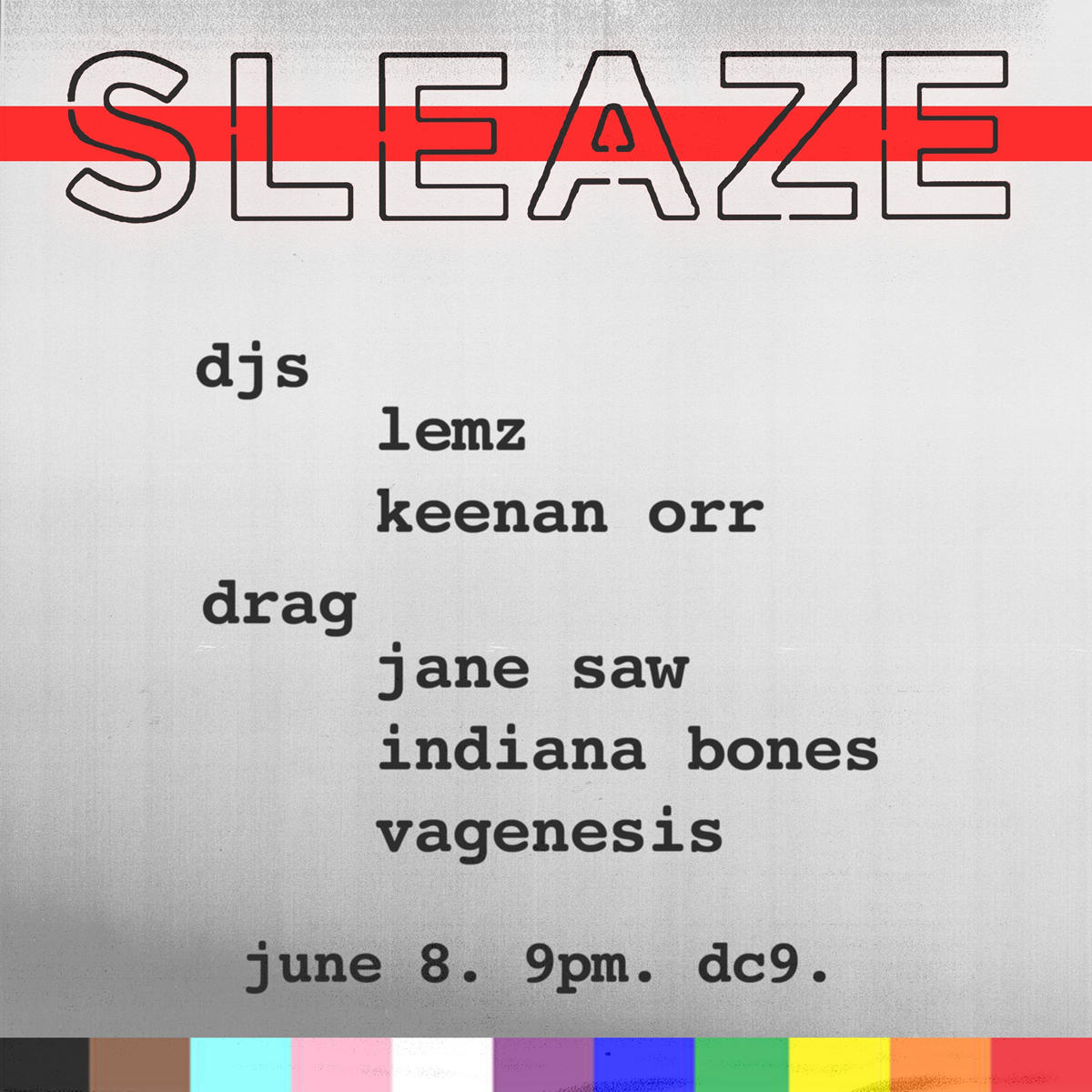 Thursday, June 8
9 p.m.-2 a.m.
DC9 Nightclub
1940 9th Street, N.W.
$10
Facebook | Eventbrite
The monthly DC9 "Sleaze" LGBTQ parties culminate with the Sleaze Pride party tonight featuring drag artists Jane Saw, Indiana Bones and Vagenesis. DJ Lemz and DJ Keenan Orr bring the music.
---
Shirts and Skins!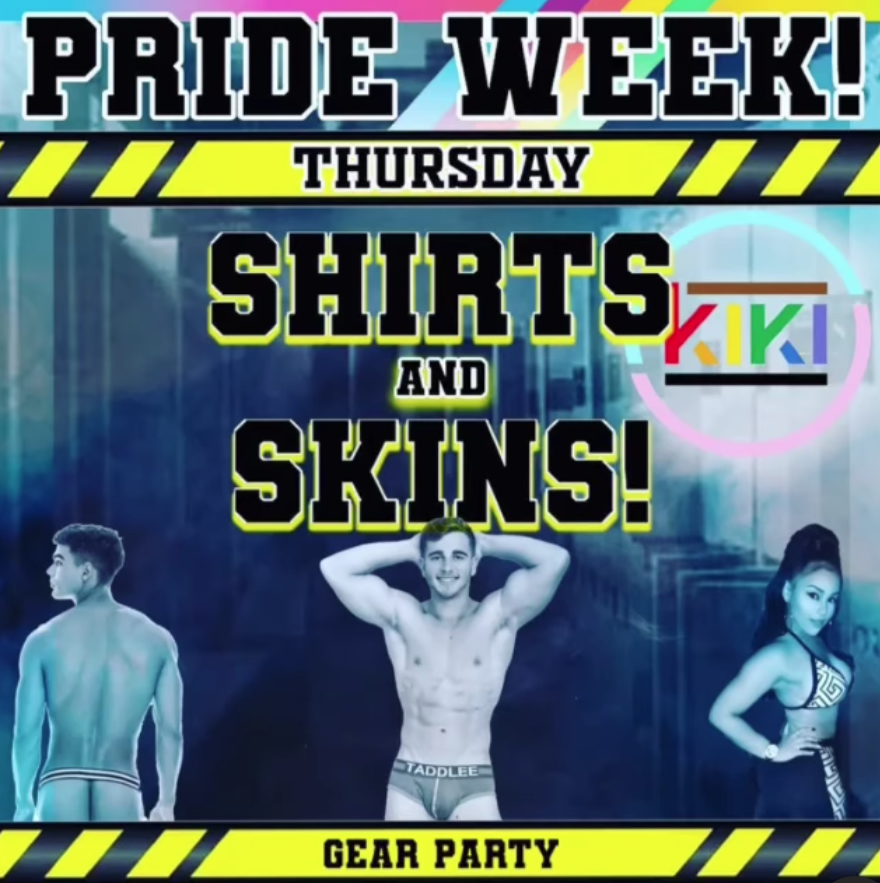 Thursday, June 8
10 p.m.
Kiki
915 U Street, N.W.
Instagram
Kiki dips its toes into the gear party scene for Pride with a Shirts and Skins party. So, show off your jock straps, singlets, compression shorts, harnesses, pup attire, body suits or whatever gear you grab at this kinky party.
---
KINTETIC Pride: Sugar Pop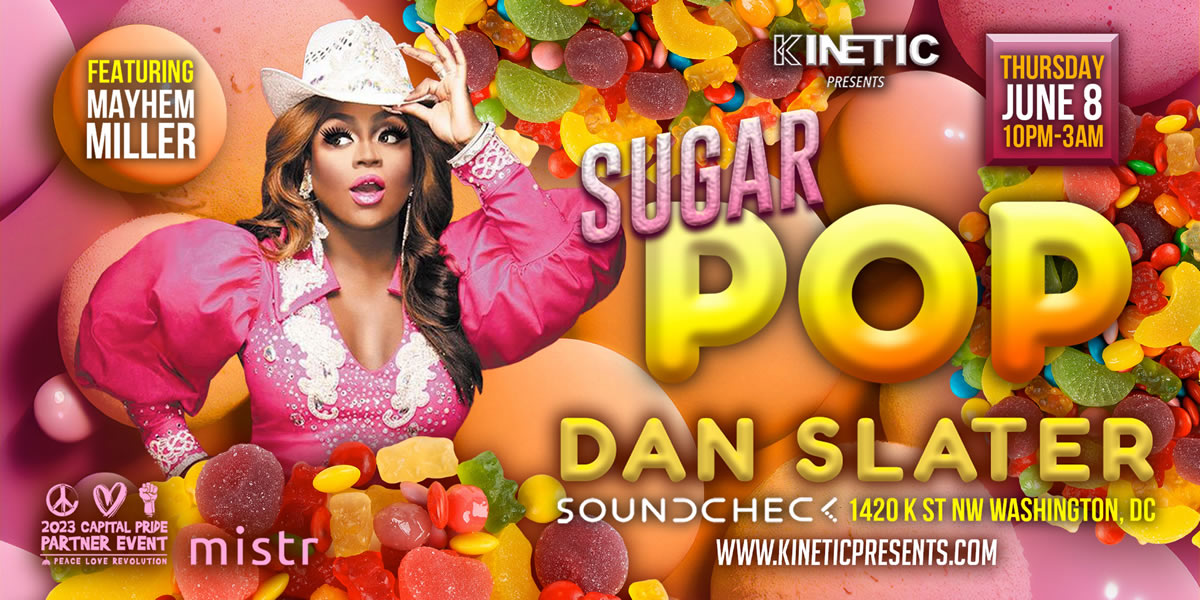 Thursday, June 8
10 p.m.-3 a.m.
Soundcheckdc
1420 K Street, N.W.
$20-$30 (or purchase weekend pass)
Facebook | Tickets
KINETIC Pride events begin with Sugar Pop featuring Mayhem Miller with Dan Slater at Soundcheck at 10 p.m. You can either pay piecemeal for each party, or you can secure weekend passes for all four KINETIC Pride events for $149-$219 on Eventbrite.
---
PHOTOS: LHP Pride Kickoff Drag Show
Latinx Pride Court crowned at Trade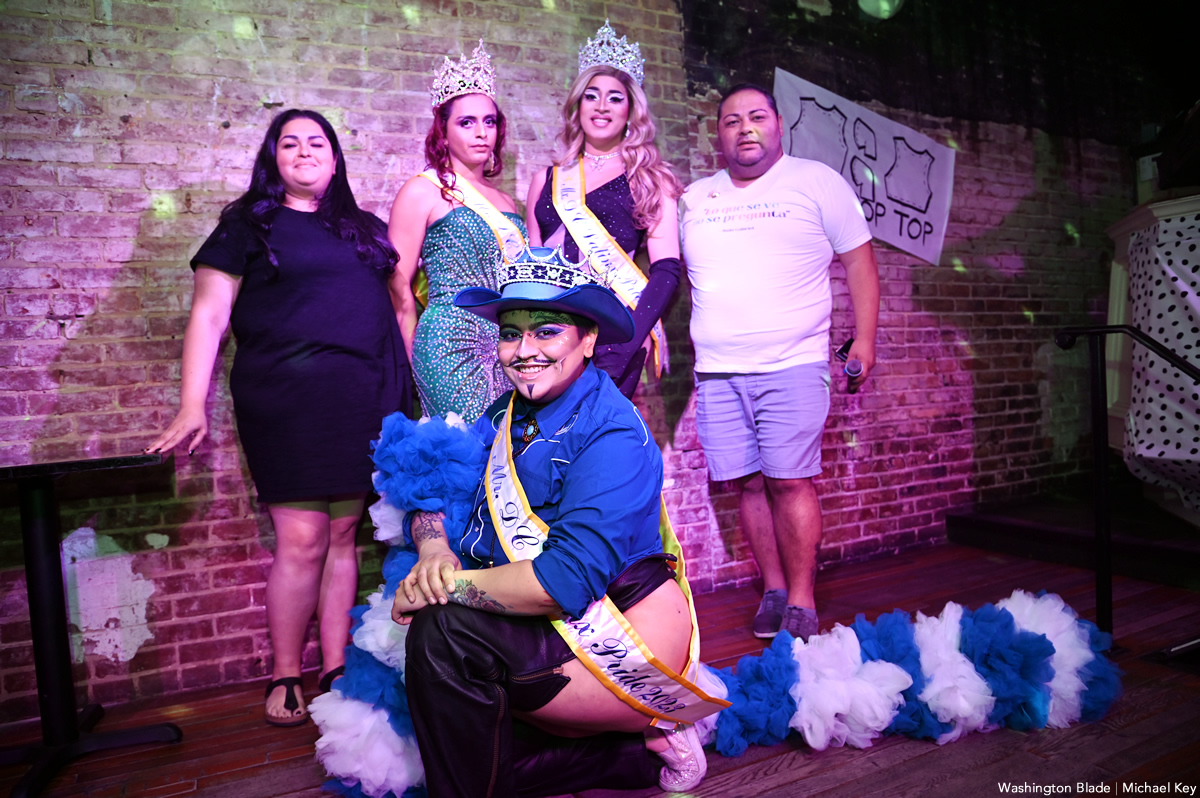 The Latinx History Project (LHP) held a Pride Kickoff Drag Show at Trade on Wednesday, June 7. Performers included Rico Pico, Desiree Dik and Darcy de la Cuadra. Rico Pico was crowned Mr. DC Latinx Pride 2023, Randy Salmeron (a.k.a. Darcy de la Cuadra) was crowned Mx. Latinx Pride 2023 and Kaila Kaleaa was crowned Ms. Latinx Pride 2023.
(Washington Blade photos by Michael Key)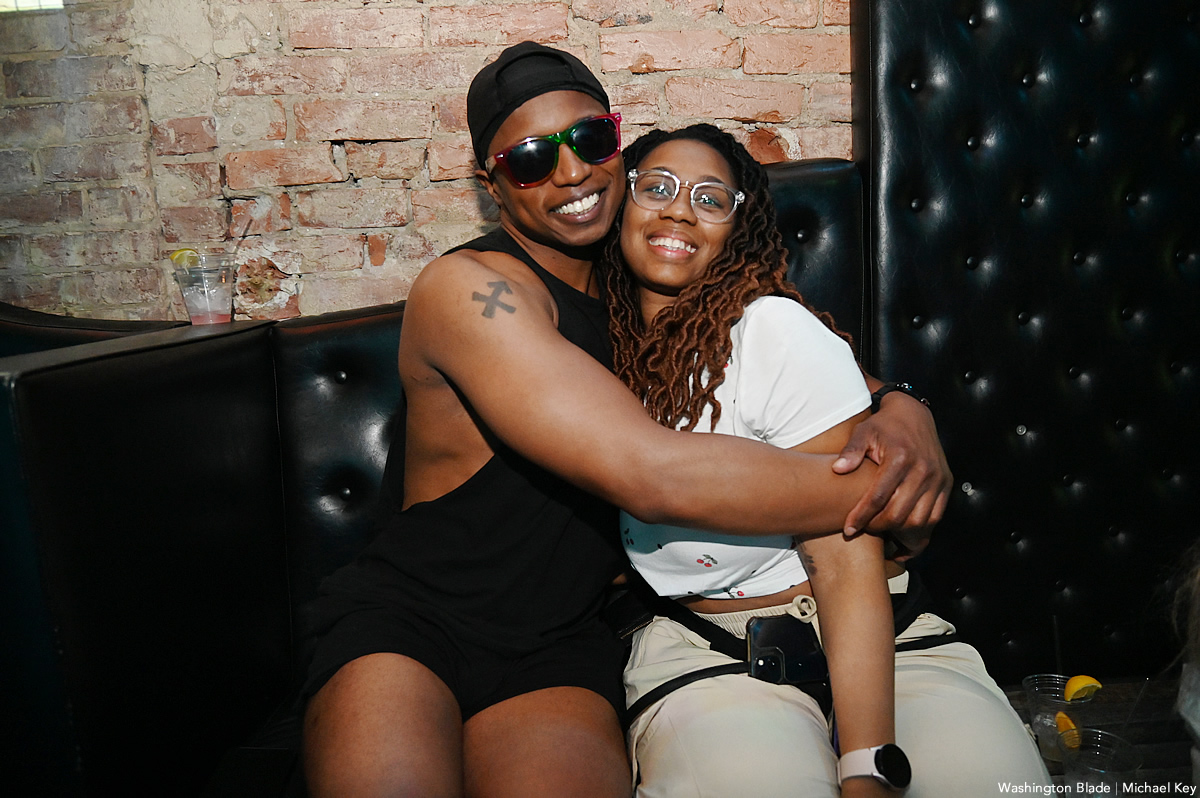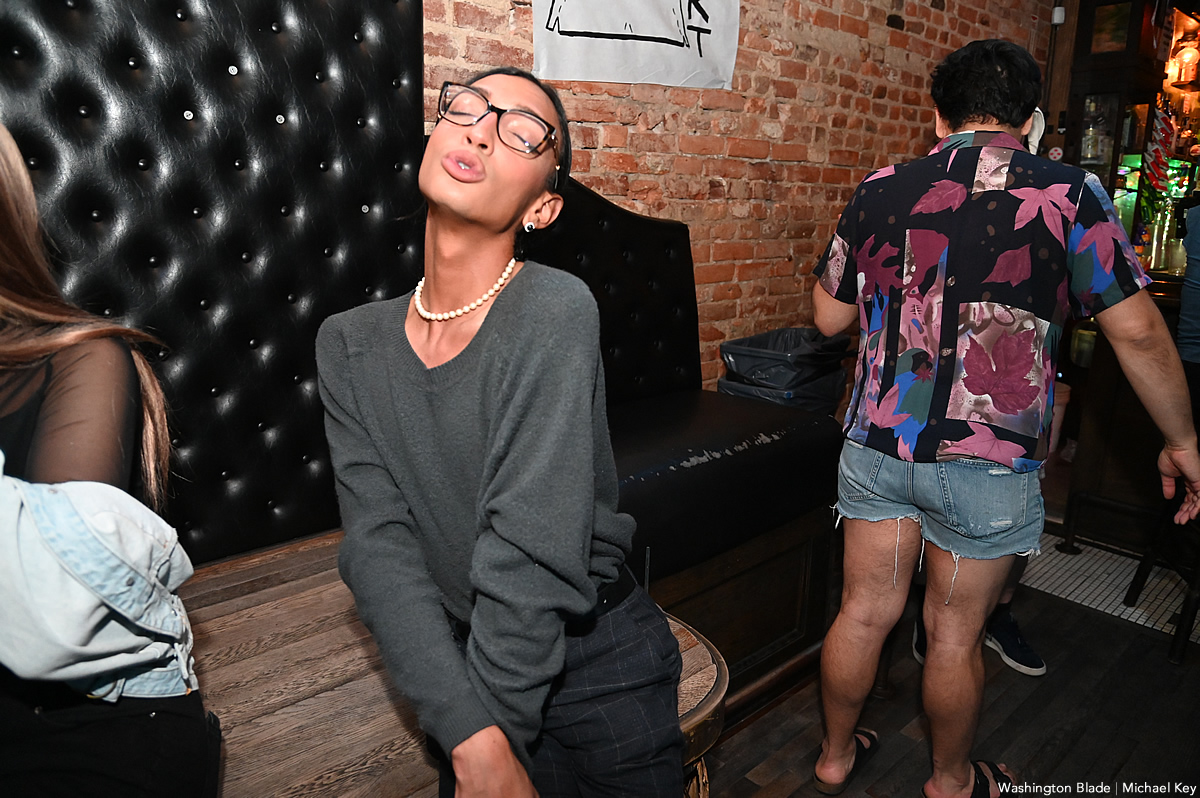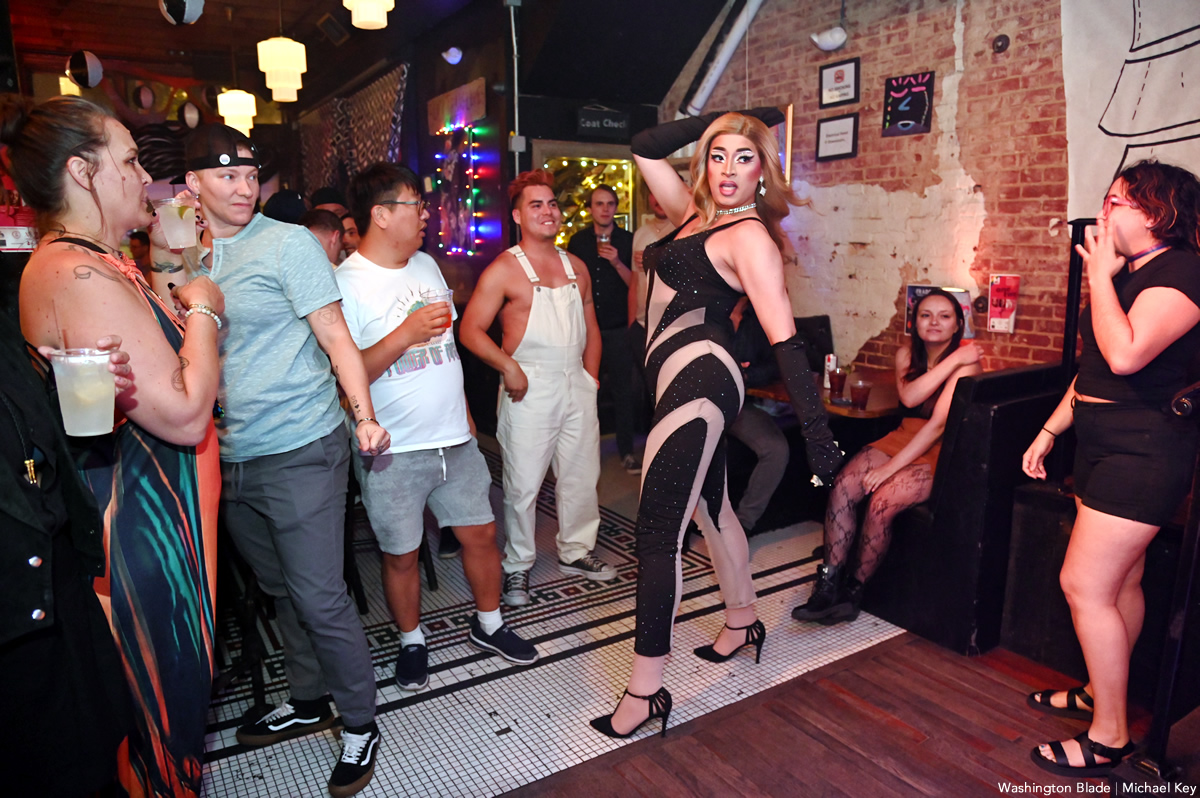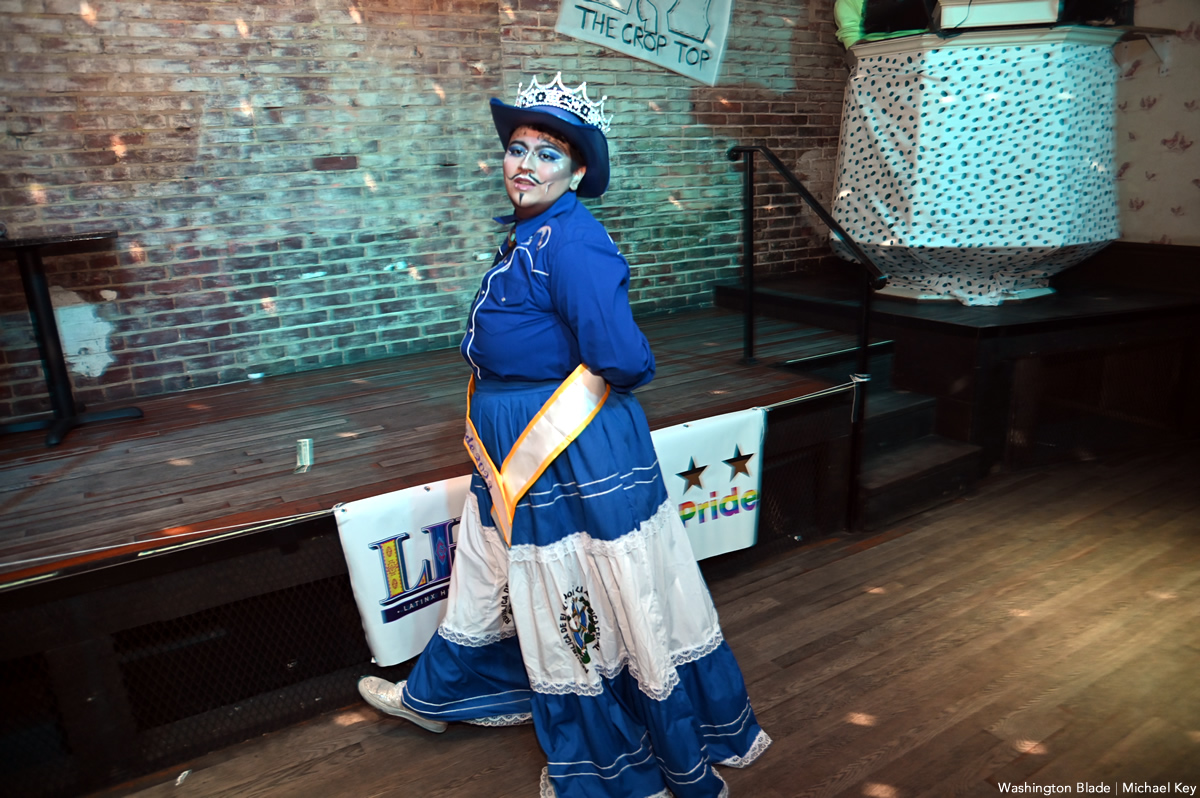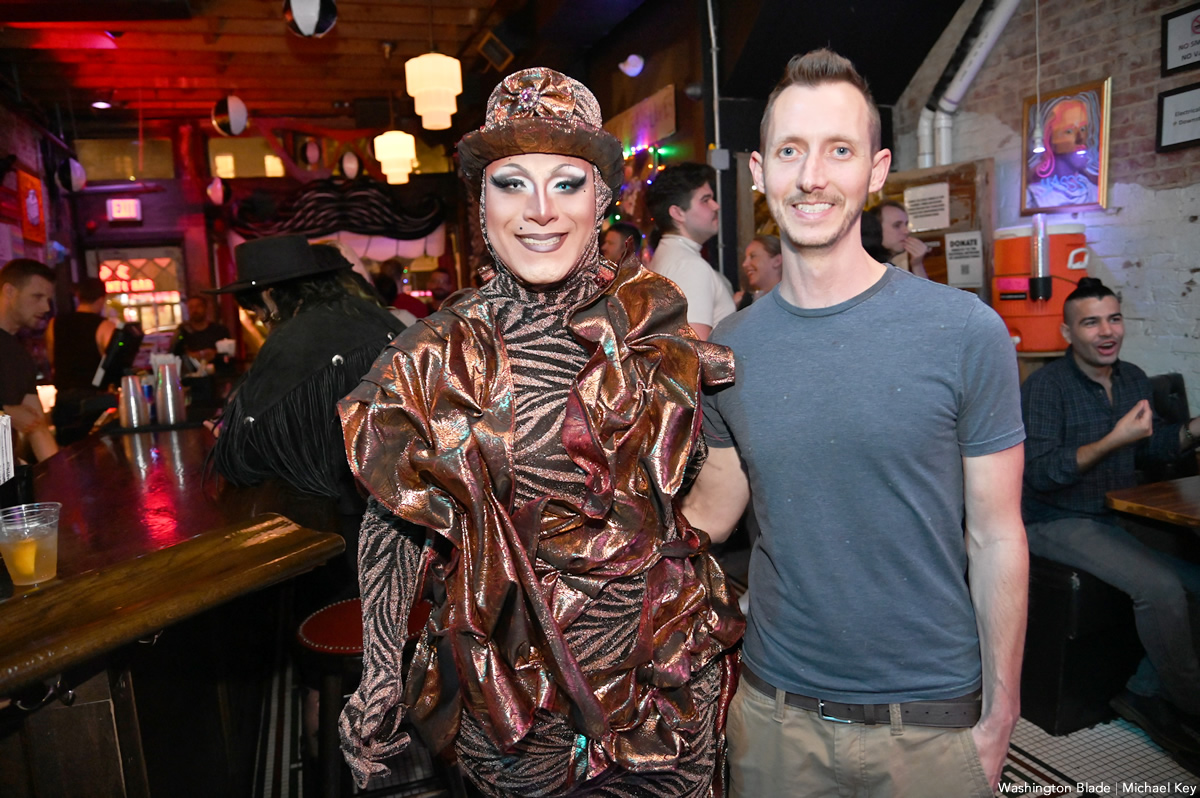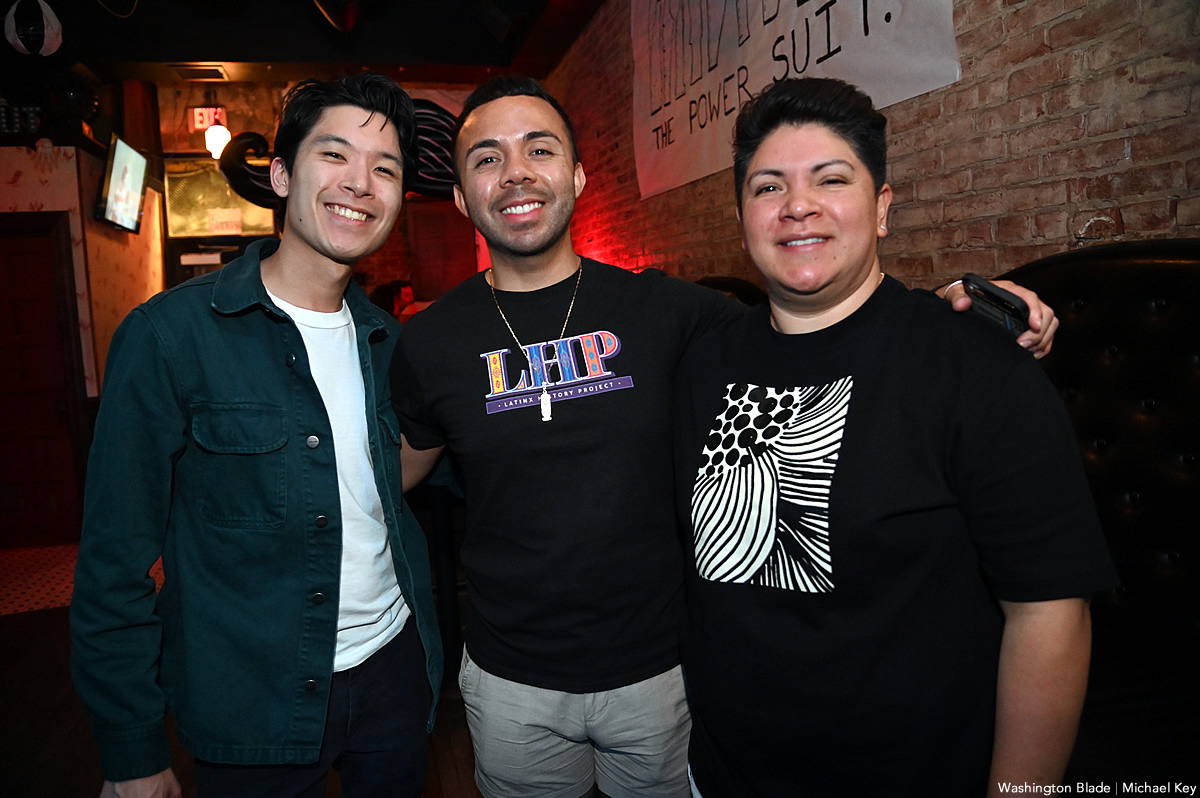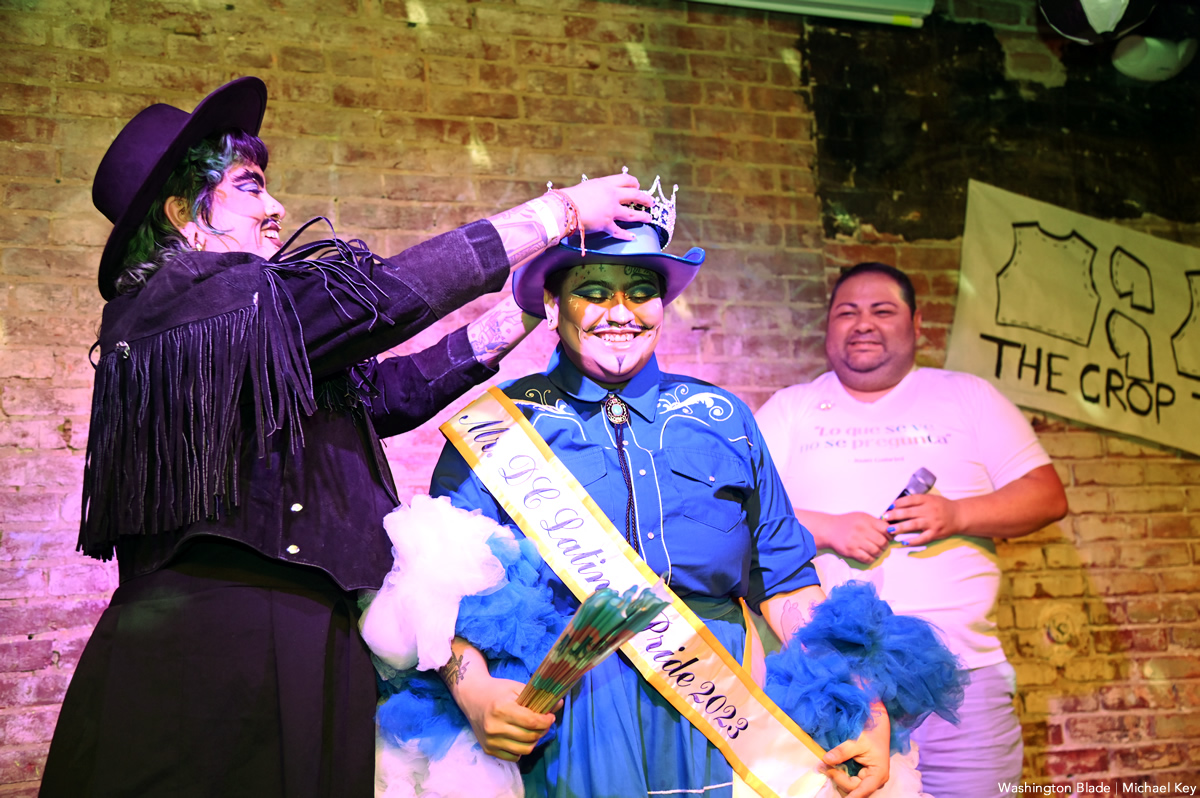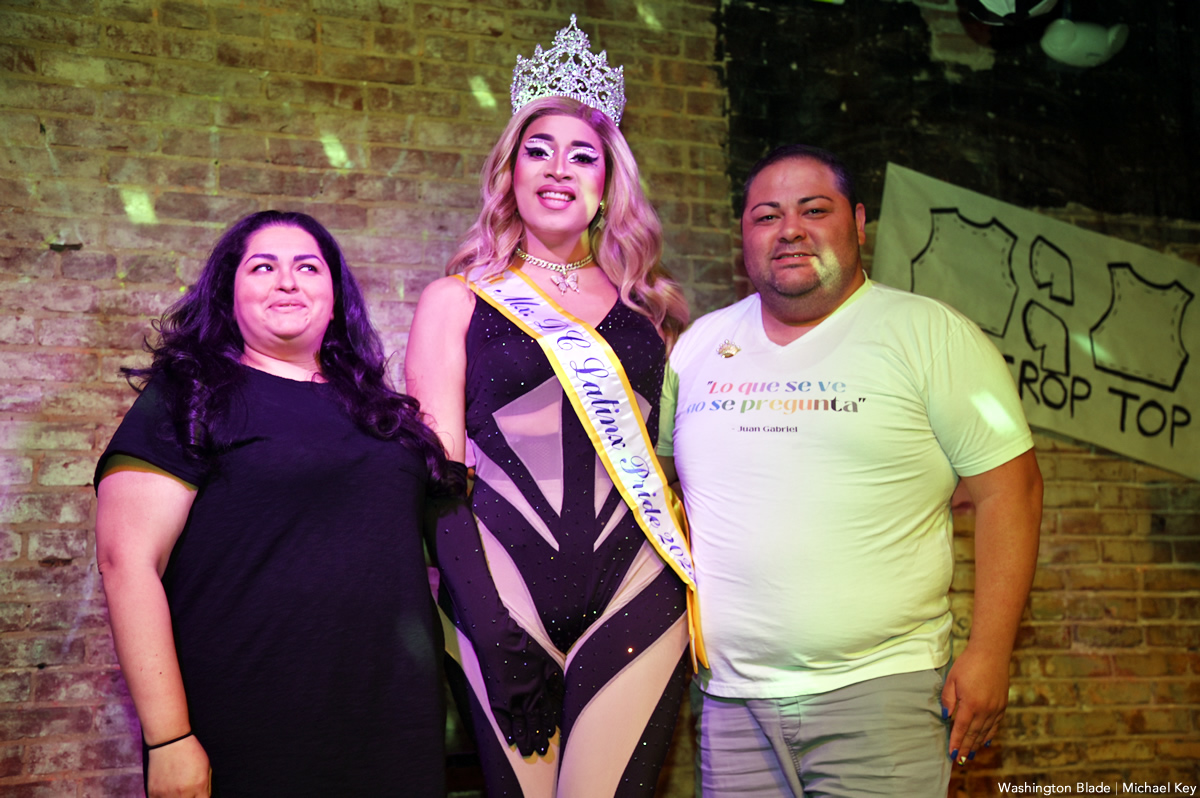 TikTok celebrates Pride with honoree list, online and in-person events
Inaugural LGBTQ Visionary Voices list recognizes creators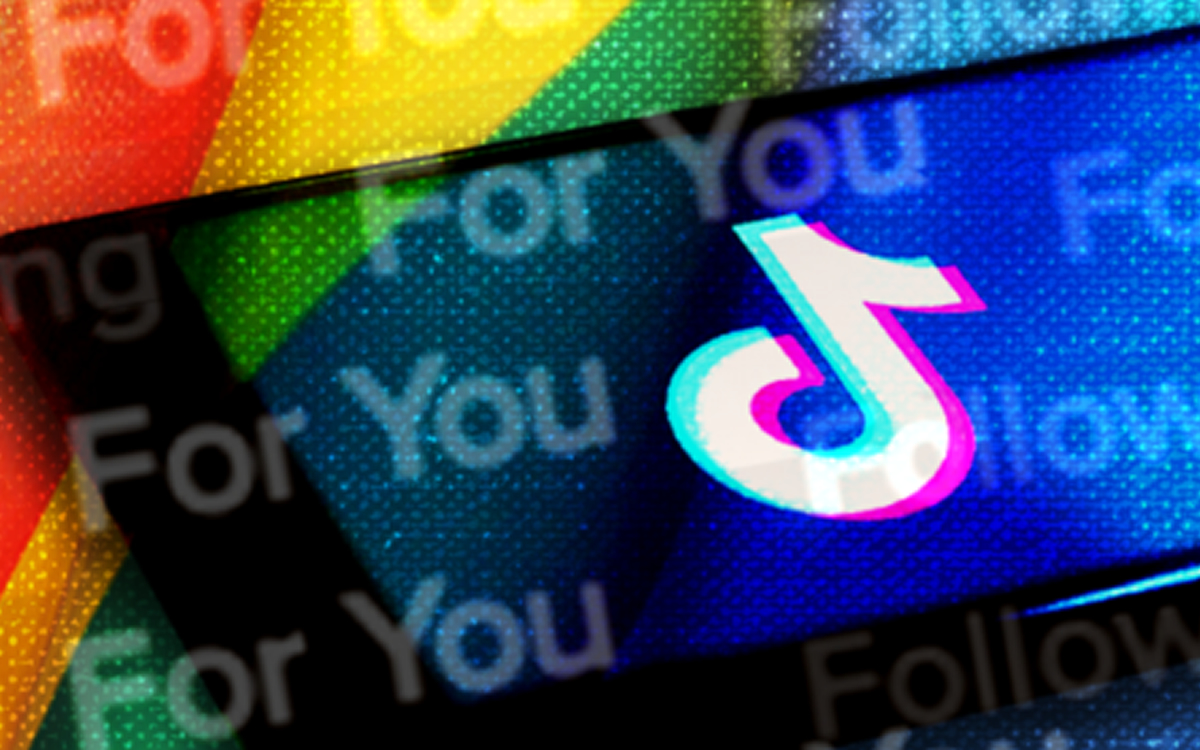 Social media giant TikTok will spotlight LGBTQ content creators and small business owners with an inaugural list of honorees to celebrate Pride month, according to a press release on the company's website. In addition, the company will embark on a campaign that includes webinars, community events and a ball in Los Angeles.
"We're thrilled to celebrate Pride month by honoring the history-making impact of our diverse queer community with this year's LGBTQ+ TikTok Visionary Voices List," said Shavone Charles, TikTok's head of diversity and inclusion communications.
The 2023 LGBTQ+ Visionary Voices list recognizes 15 queer TikTok creators who use the platform to "educate, entertain and advocate for the LGBTQ+ community," according to the release. Honorees on the list span three categories — creators, small-owned businesses and industry disruptors — and feature popular hitmakers Saucy Santana and Baby Tate and social media sensation The Old Gays.
Jae Gurley, another of the honorees, plans to use this recognition as an opportunity to promote lucid education about Pride and cultivate a deeper understanding behind it. Gurley is well-known for using performance and storytelling to create lifestyle content that highlights their journey to self-discovery as a Black femme nonbinary person and encourages users to live their "most confident Bougie B life."
"I feel like a lot of the time online, Pride is portrayed as this big gay party and it is, but it's also a protest and I want my community to understand why we still have to fight," they said "Why we need to continue to take up space, and not be satisfied with where we are, cause it can be taken away in a second."
TikTok's Pride month campaign, titled "You Belong Here," will celebrate the LGBTQ community through a series of in-app initiatives, LIVE events and special programming themed around hashtags including: #ForYourPride, #PrideAnthems and #LGBTQBusiness, according to the company's release.
One of the events, "TikTok Takeoff: Queer Inclusivity in Marketing Webinar," will be hosted on June 13. The online event will platform the stories of LGBTQ+ small and medium-sized businesses at a roundtable discussion. Business owners will discuss their journey taking off on TikTok and strategies they use on the application to engage with new diverse audiences and drive real-world success for their brands.
On the company-facing end, employees will get to participate in programming organized by its employee resource group including LGBTQ film screenings and Pride marches.
"You Belong Here is more than a campaign — it's our commitment to the LGBTQIA+ community on TikTok," read the company's release. "We believe that people should be able to connect with one another, express themselves authentically, and thrive on the platform. And we know that fostering an inclusive space requires prioritizing the needs of our community."