'80s resurrection?
Two gay legends named George slated for first albums in years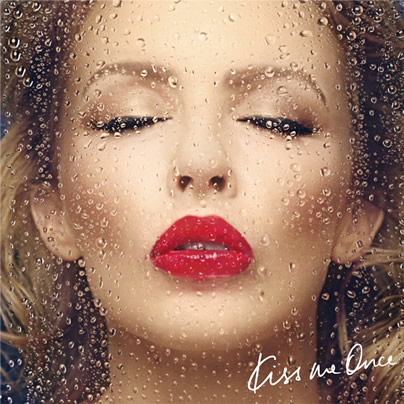 Is your iPod ready for some major gay action? Before we get to the spring releases, though, a couple albums that dropped in February you might have missed.
Coinciding with the premiere of the latest season of "RuPaul's Drag Race," the queen of all drag queens, RuPaul, released her sixth full-length studio effort, "Born Naked" on Feb. 24.  RuPaul enlists the help of who's who of underground pop including Weather Girl/dance legend Martha Wash, Australian soul singer Clairy Browne and My Crazy Girlfriend vocalist Myah Marie. "Born Naked" also features a cover of "Let the Music Play" featuring Michelle Visage.
Catie Curtis released her 13th studio album "Flying Dream" on Feb. 25 which treats her fans to 10 new tracks which the out singer/songwriter describes as a "lustrous long player with subtle jazz, electronic and AM pop shadings."
Hitmaker Pharrell Williams dropped his highly anticipated studio set "GIRL" this week. Packed with star-studded collaborations featuring Justin Timberlake, Alicia Keys, Miley Cyrus and Daft Punk, "GIRL" promises to take listeners on a pop-funk joy ride.
Gay pop legend George Michael is slated to release his first album in seven years, "Symphonica," on March 18. Recorded during his Symphonica Tour in 2011 and 2012, Michael's latest album will feature live classics and covers.  The first single is dramatic ballad "Let Her Down Easy."
Sure to be on repeat into the summer is Kylie Minogue's latest album "Kiss Me Once" scheduled for March 18. Lead single "Into the Blue" picks up where "Get Outta My Way" left off with dance-infused goodness. Minogue collaborated with pop hit-makers Sia and Pharell Williams this time around and features Enrique Iglesias on the duet, "Beautiful."
Another gay pop legend, Boy George, makes his first return to the music scene since 1995's "Cheapness & Beauty" with the March 25 release of "This Is What I Do." George's latest full-length LP features an eclectic sound with jazz, country and soft rock stylings accompanied by George's signature soulful voice.
Cyndi Lauper celebrates the 30th anniversary of her hugely successful album "She's So Unusual" with a re-release scheduled for April 1. The two-disc commemorative set features signature hits "Girls Just Wanna Have Fun" and "Time After Time" on disc one and a combination of remixes, demos and live recordings on disc two.
Speaking of Lauper, fresh off a Tony- and Grammy-winning turn in her hit "Kinky Boots," out Broadway legend Billy Porter will release "Billy's Back on Broadway" on April 15. Lauper guests on "Happy Days"/"Get Happy" on the standards-heavy set.
Ally Joan Osborne is back with her eighth studio album "Love and Hate" dropping April 8. The 12-song collection features an American roots music sound with poetic lyrics.  Osborne enlisted the help of producer Jack Petruzzelli.
Soulstress Kelis is hungry to get back into the music game with her latest LP "Food," scheduled for an April 22 release. Departing from the EDM club sounds of 2010's "Brave," Kelis is venturing into a varied sound with "Food" complete with a full band that includes a horn section and string orchestra. Lead single is the raw and delicious "Jerk Ribs."
Dolly Parton is a back with her years-in-the-making "Blue Smoke" on May 13. Parton promises a "little bit of something for everyone." The 12-track release features the Grammy-nominated collaboration with Kenny Rogers, "You Can't Make Old Friends."
LGBT supporter Tori Amos returns with her 14th full-length effort, "Unrepentant Geraldlines" due May 13. The album sees Amos returning to her roots after a departure toward more classically inspired albums. "Unrepentant Geralines" combines Amos' signature piano and  thoughtful contemporary pop sound with her appreciation for visual art.
Originally discovered by none other than Madonna, bi singer-songwriter Meshell Ndegeocello, is preparing for the reveal of her 11th studio album, "Comet, Come to Me" slated for a June release. Ndegeocello's latest offering features a groove-driven and infectiously melodic sound. Lead single is the laid-back soul number "Continuous Performance."
Out Music Award winner Matt Zarley is gearing up for the release of his latest release, "Hopeful Romantic" also expected in June. Supporting the release is uplifting dance cut, "Somebody 4 Everybody" which saw a single release in early February.
Out organist Cameron Carpenter releases his Sony Masterworks debut "If You Could Read My Mind" on April 22.
10 LGBTQ events this week
'Hocus Pocus 2' and 'Bros' viewings, the B52s come to town among attractions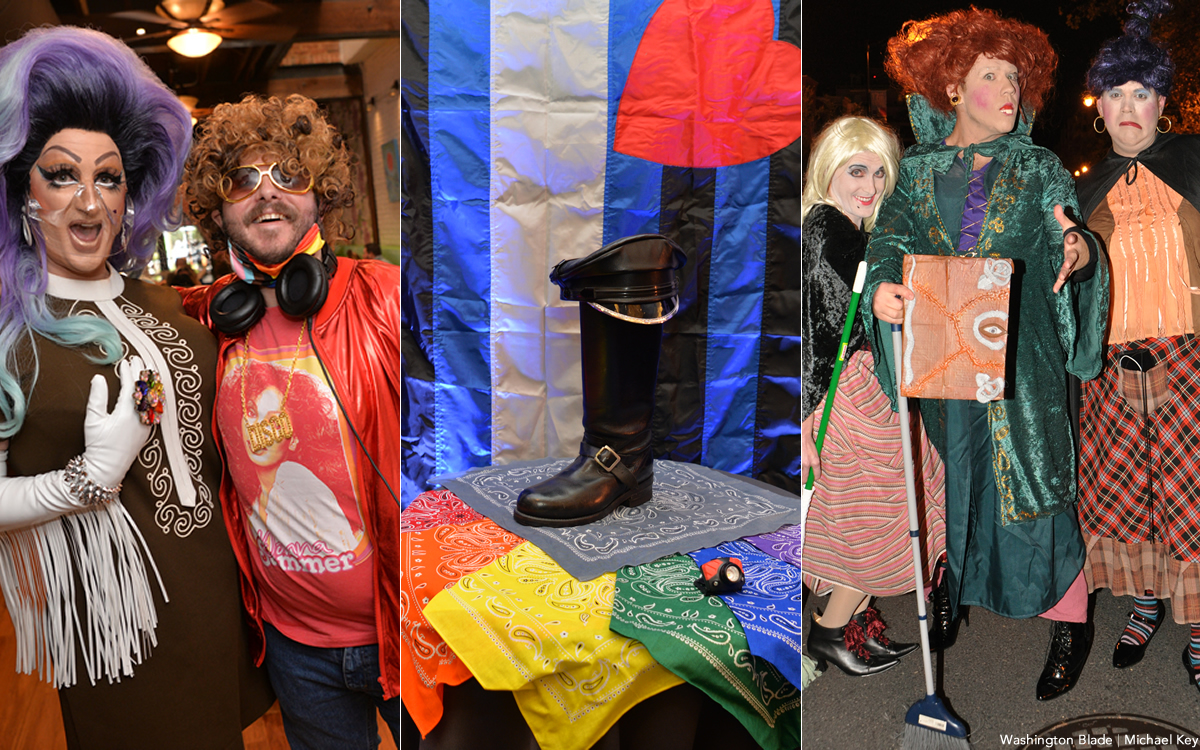 Below are our picks for some of the most fun and creative things to do this week in the DMV that are of special interest to the LGBTQ community.
---
Monday Night Skating: Summer's Song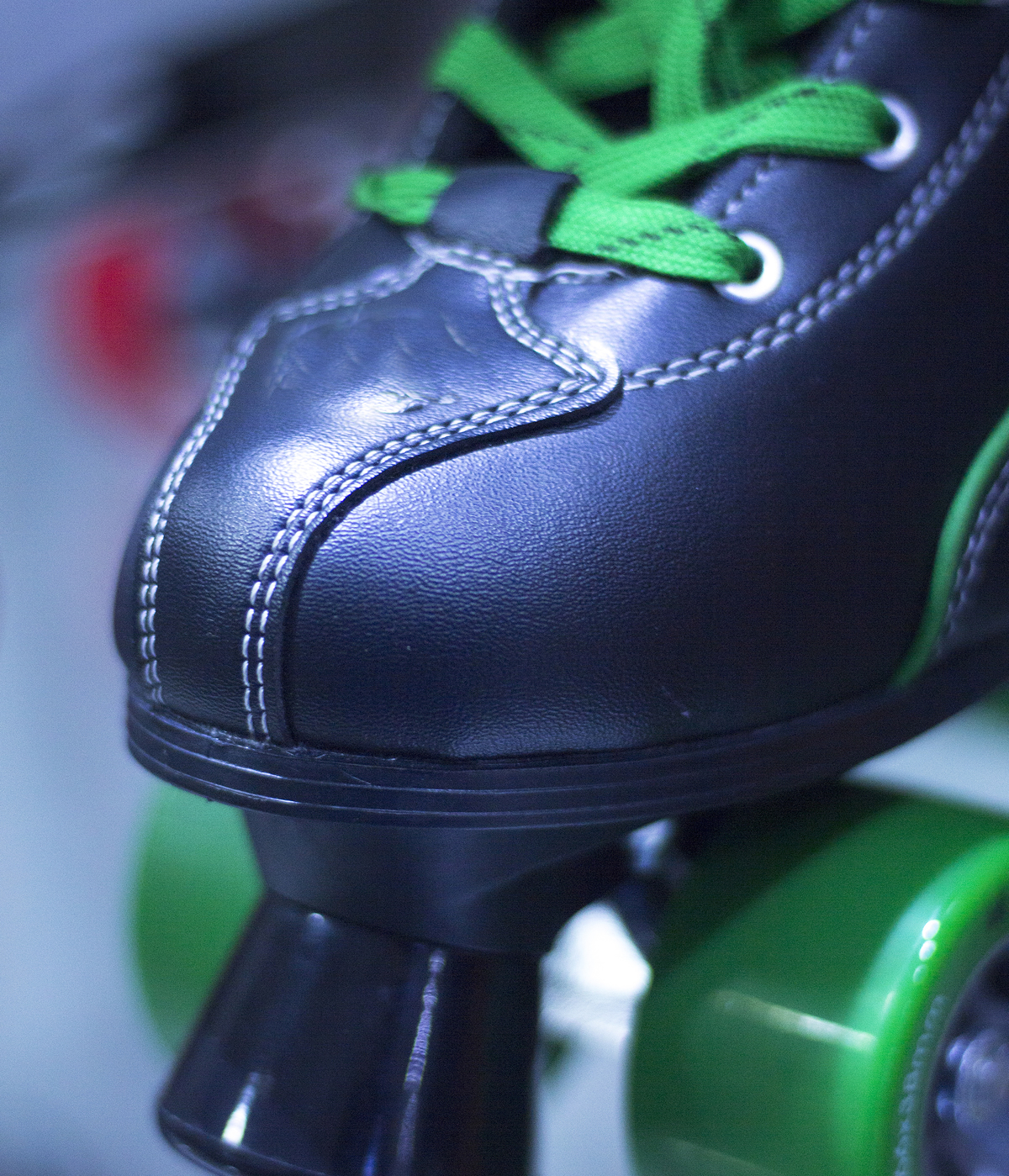 Monday, Sept. 26
7:30-9:30 p.m.
Laurel Skate Center
9890 Brewers Court
Laurel, Md.
Facebook
Monday Night Skating celebrates a fond farewell to summer with beachwear and big hats with "Summer's Song." They encourage you to break out your summer beachwear, big glam shades, flip flops, pool noodles, floaties, and summer attire for a night of skating in Laurel.
---
Reign: Let the Good Times Rule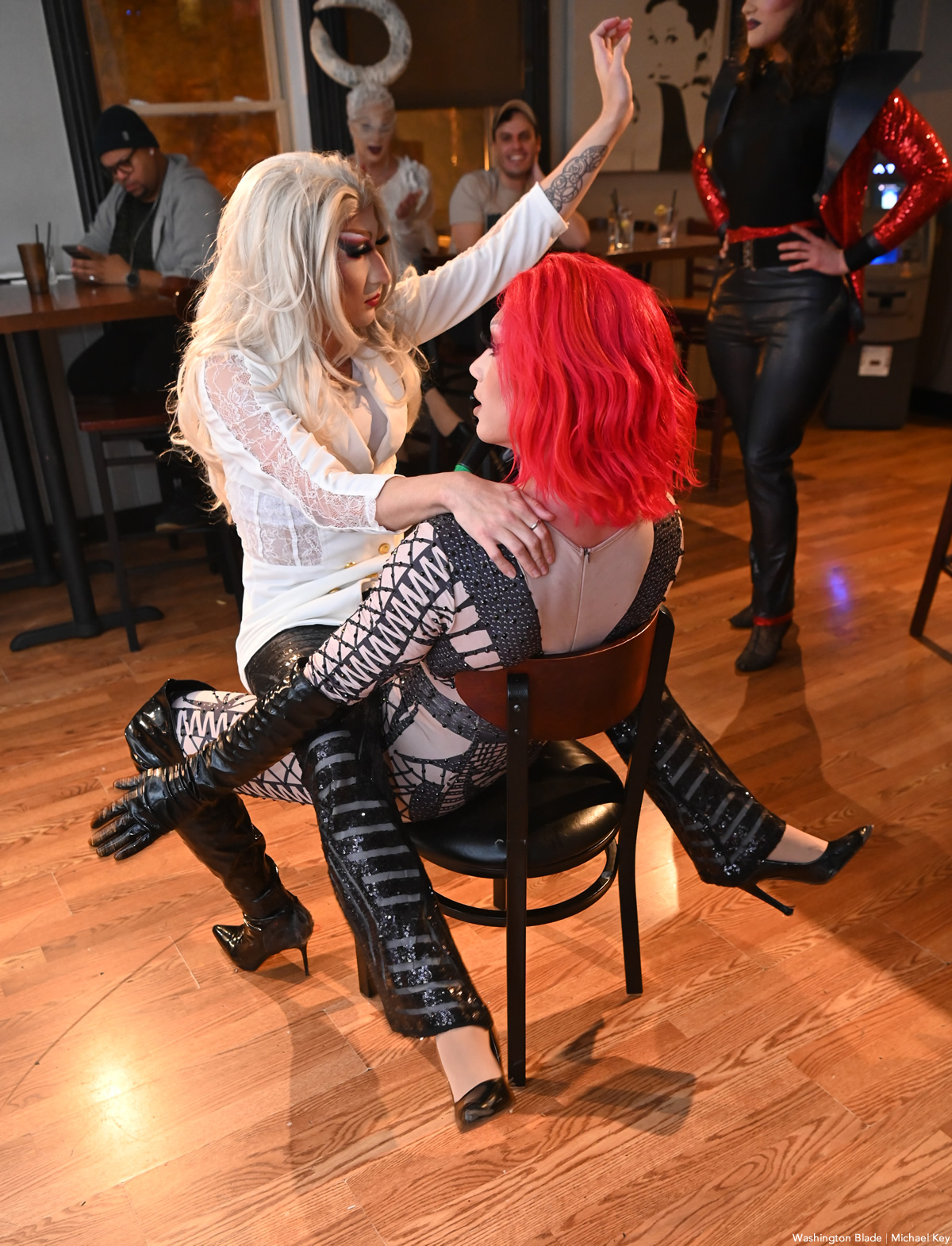 Monday, Sept. 26
8-11 p.m.
DIK Bar
1637 17th Street, N.W. (second floor)
Facebook
Logan Stone, Dabatha Christie and Hennessey host a fun-filled drag show at Dupont Italian Kitchen.
---
UTICA at Pitchers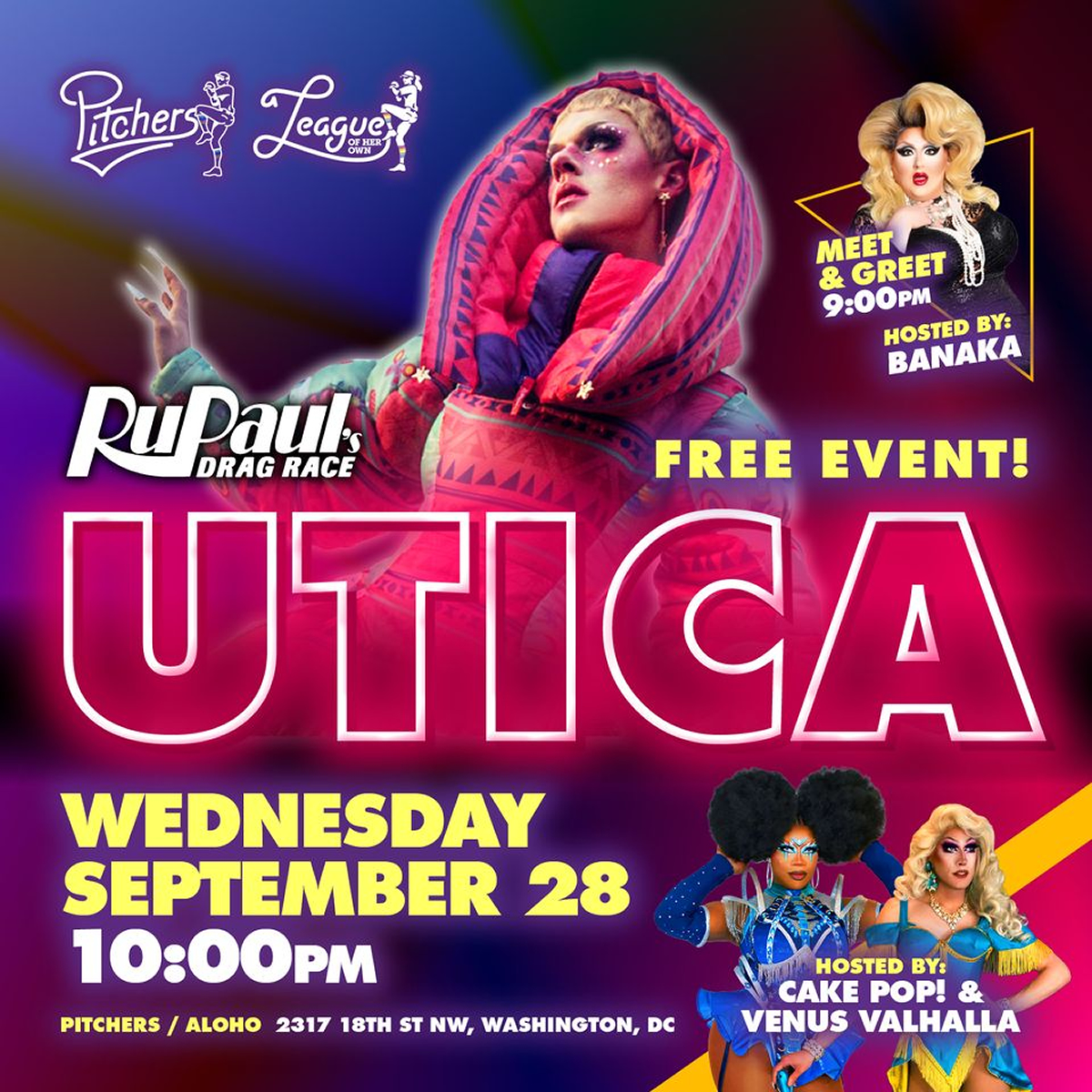 Wednesday, Sept. 28
8 p.m.
Pitchers DC
2317 18th Street, N.W.
Facebook
Utica of RuPaul's Drag Race season 13 will perform at Pitchers on Wednesday in a show hosted by Cake and Venus Valhalla. There will be a meet and greet hosted by Ba'naka starting at 9 p.m. at this free event.
---
Queens of King Street at the Movies: Bros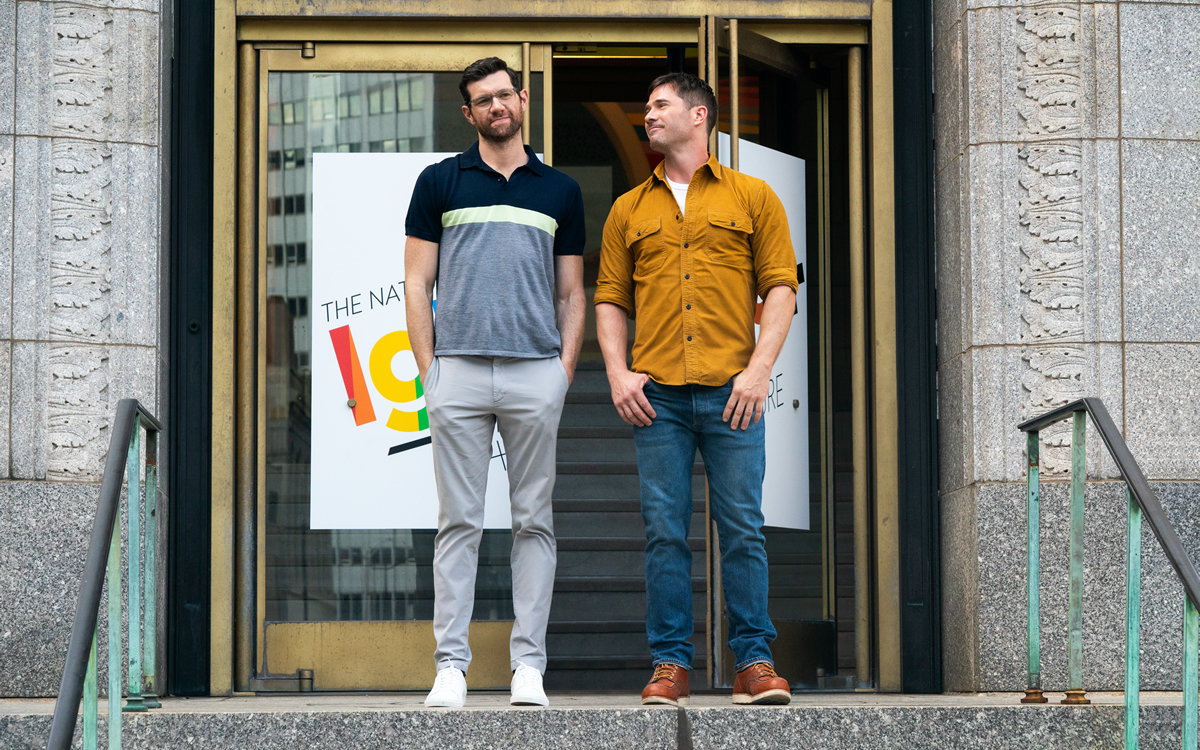 Thursday, Sept. 29
8 p.m.
AMC Hoffman Movie Theater
206 Swamp Fox Road
Alexandria, Va.
Facebook
Catch a movie with the Queens of King Street in Alexandria, Va. on Thursday. On the screen this week: the 8 p.m. showing of "Bros."
---
Hocus Pocus 2 Watch Party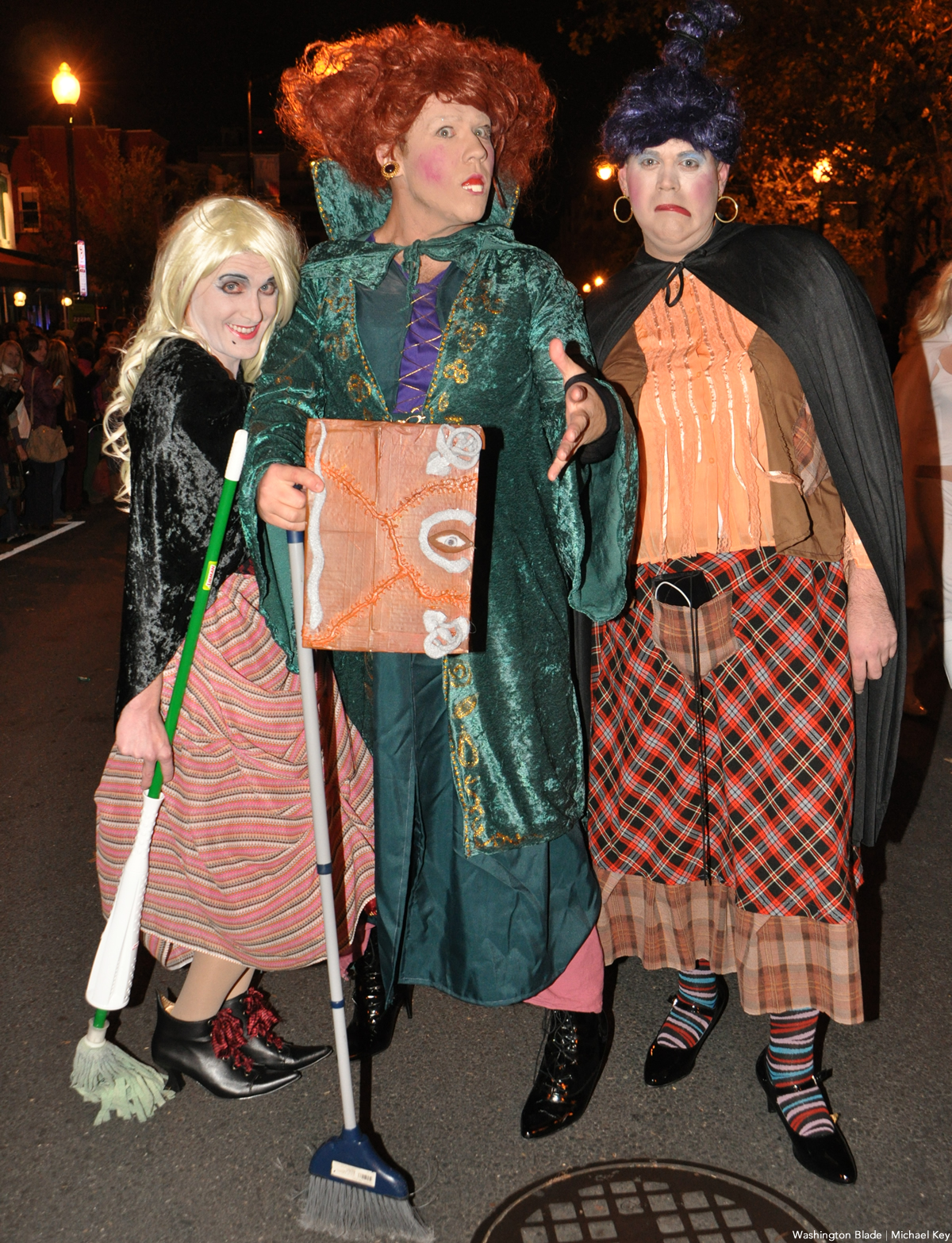 Friday, Sept. 30
9 p.m.
JR.'s Bar
1519 17th Street, N.W.
Facebook
Citrine hosts a watch party for the highly anticipated sequel to Hocus Pocus on Friday.
---
Crab Feast 8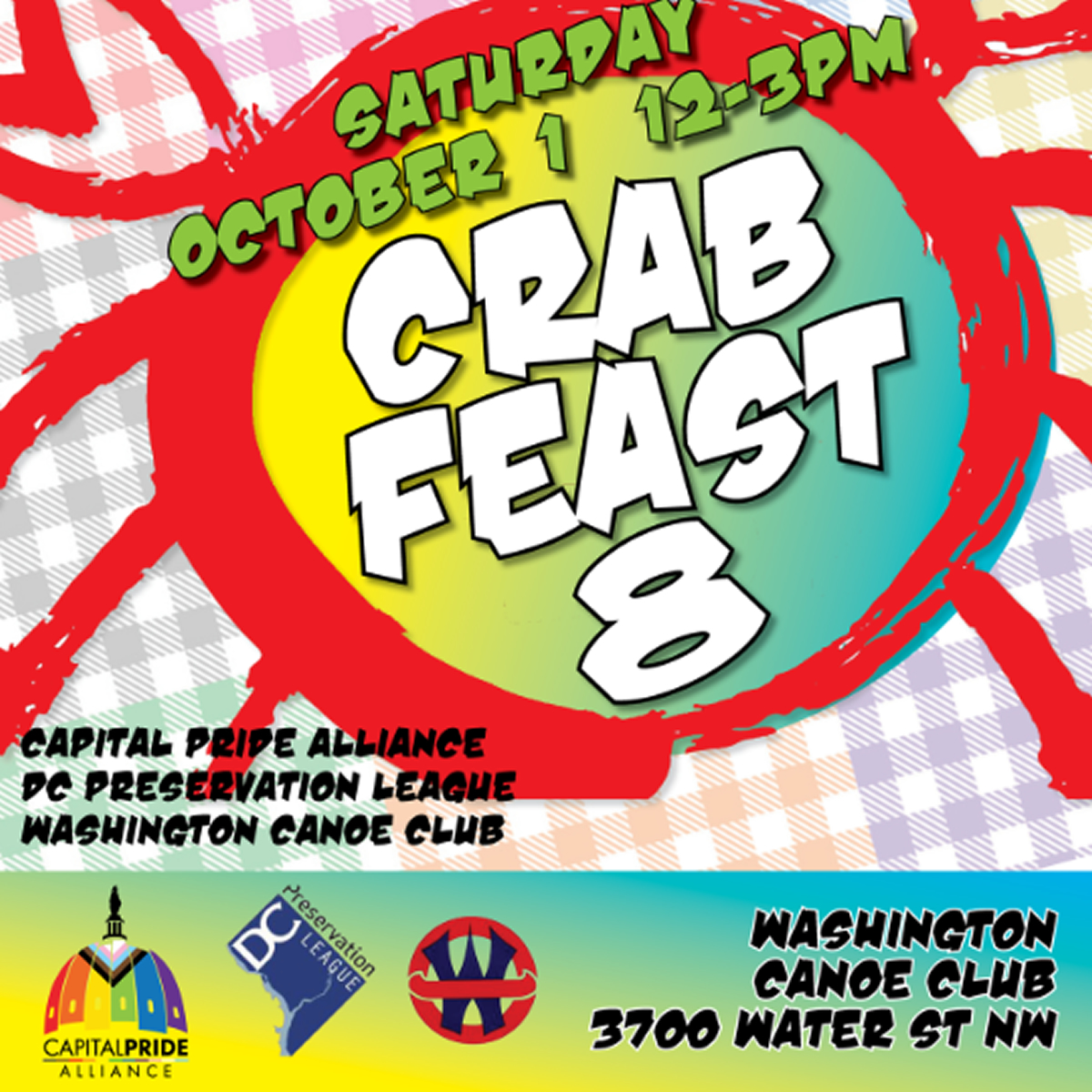 Saturday, Oct. 1
12-3 p.m.
Washington Canoe Club
3700 Water Street, N.W.
$75
Tickets
The Capital Pride Alliance and the DC Preservation League present Crab Feast 8. Tickets include all-you-can-eat crabs, shrimp, corn on the cob, hot dogs and ice cream.
---
Eek! A Leatherman!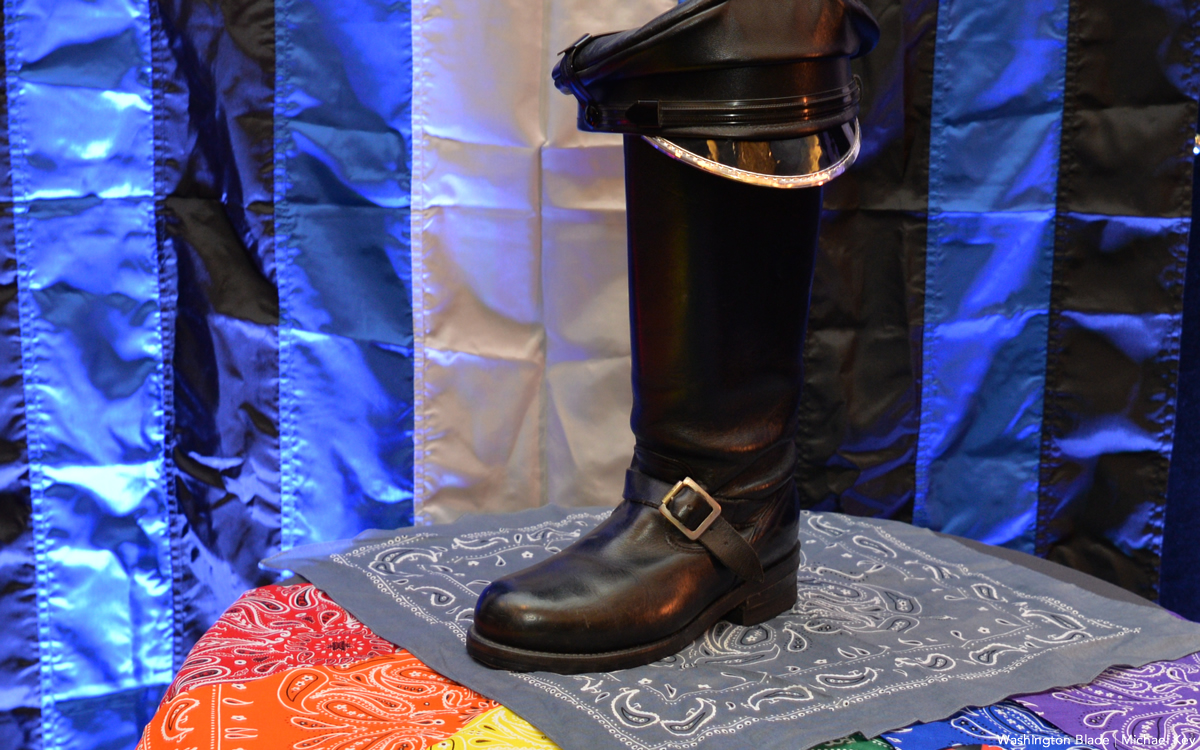 Saturday, Oct. 1
9 p.m.
Uproar Lounge & Restaurant
639 Florida Avenue, N.W.
Facebook
The Highwaymen TNT invite you to a bar night at Uproar with treats and Jello shooters. It is a cash function evening.
---
The B52s at The Anthem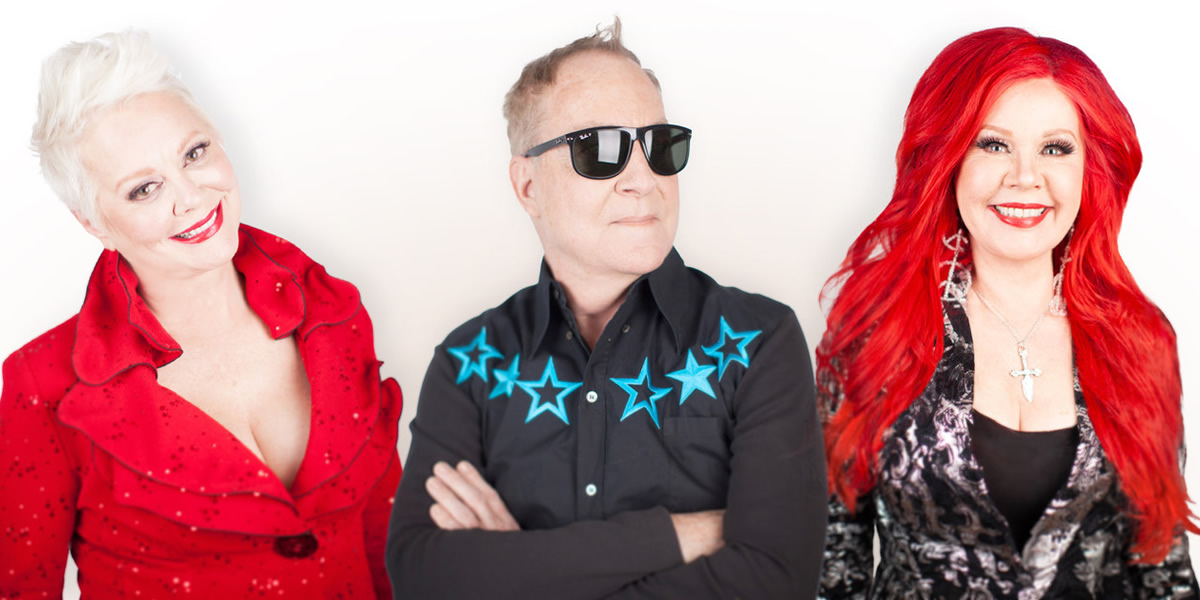 Saturday, Oct. 1
7:30 p.m.
The Anthem
901 Wharf Street, S.W.
$75-$175
Facebook | Tickets
The B52s & KC and the Sunshine Band perform at The Anthem on Saturday. get your tickets while you still can!
---
Domingø's Got Talent Presenta: FABULOSÉ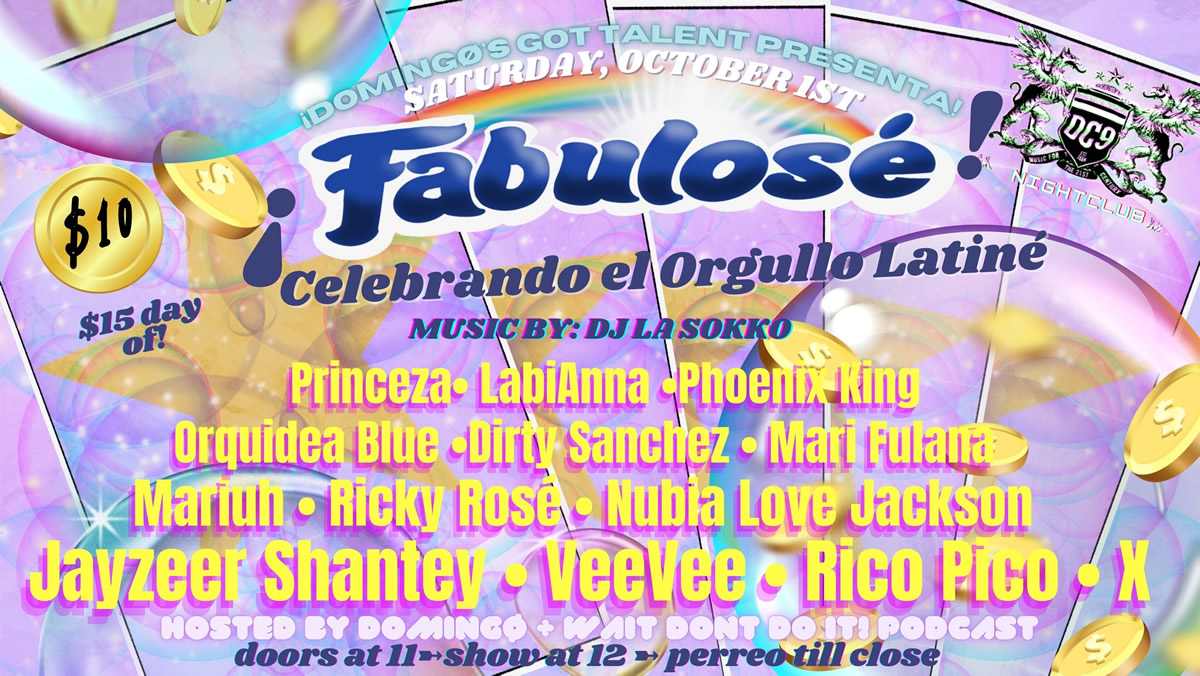 Saturday, Oct. 1
11 p.m.
DC9 Nightclub
1940 9th Street, N.W.
$10 advance / $15 door
Facebook
Domingø hosts a night with music by La Sokko: a "latiné drag show and dance party celebrating the rich and vast diaspora of latinidad."
---
Broadway Brunch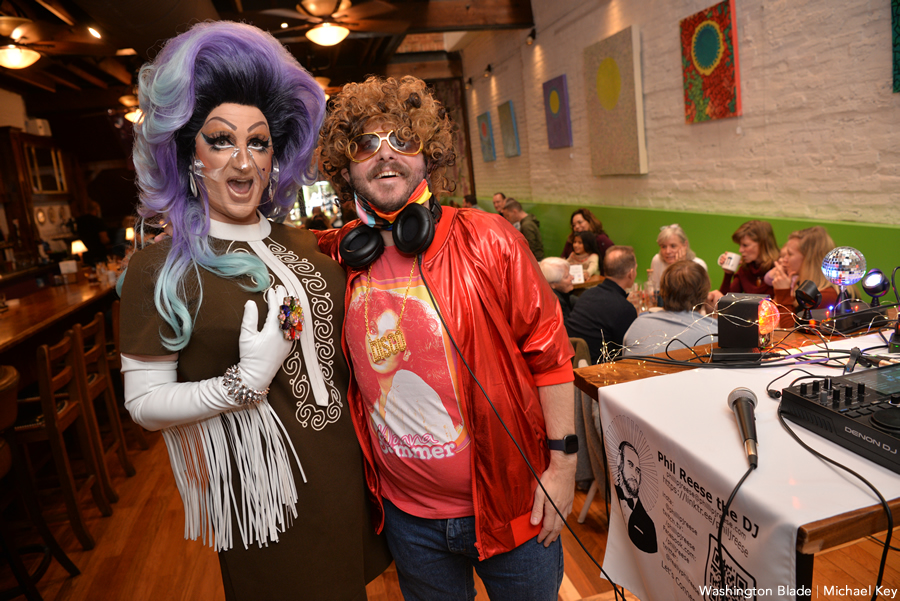 Sunday, Oct. 2
10 a.m. – 3 p.m.
Crazy Aunt Helen's
713 8th Street, S.E.
Website
Join Tara Hoot and DJ Phil Reese for treats, toons and twirls at Crazy Aunt Helen's Broadway Brunch on Sunday.
---
PHOTOS: Virginia Pridefest
Richmond LGBTQ celebration held on Brown's Island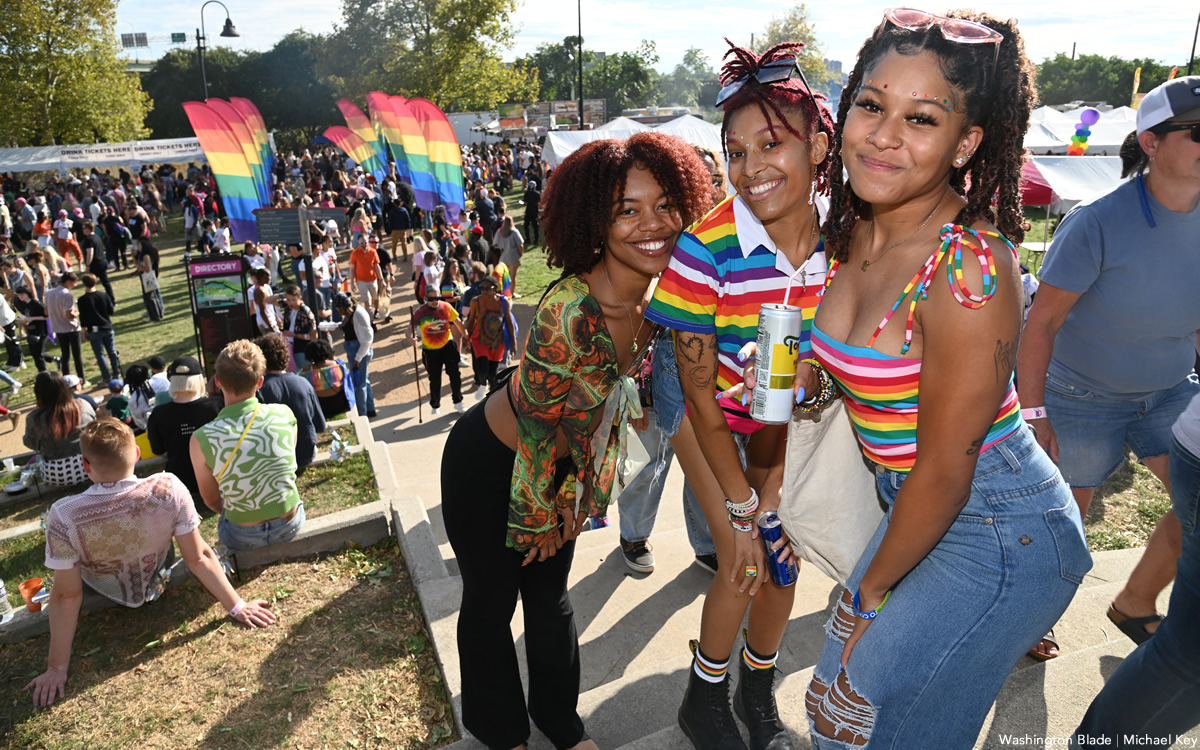 The 2022 Virginia Pridefest was held on Brown's Island in Richmond, Va. on Saturday, Sept. 24.
(Washington Blade photos by Michael Key)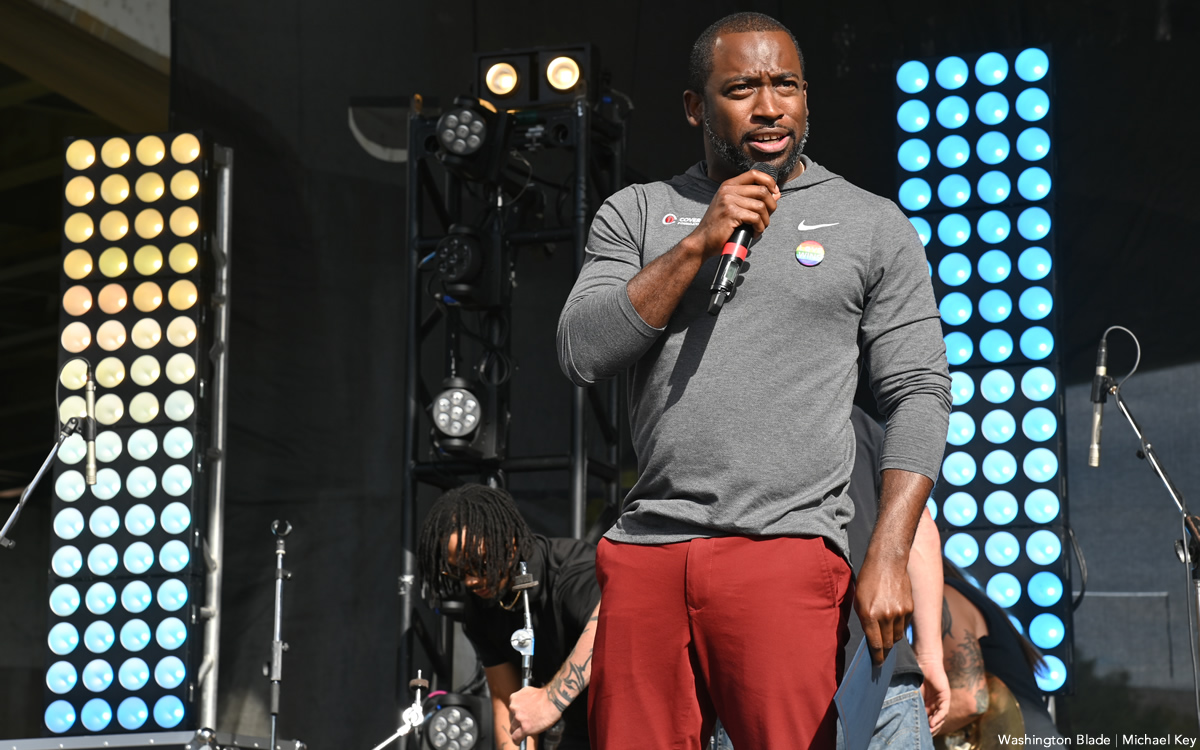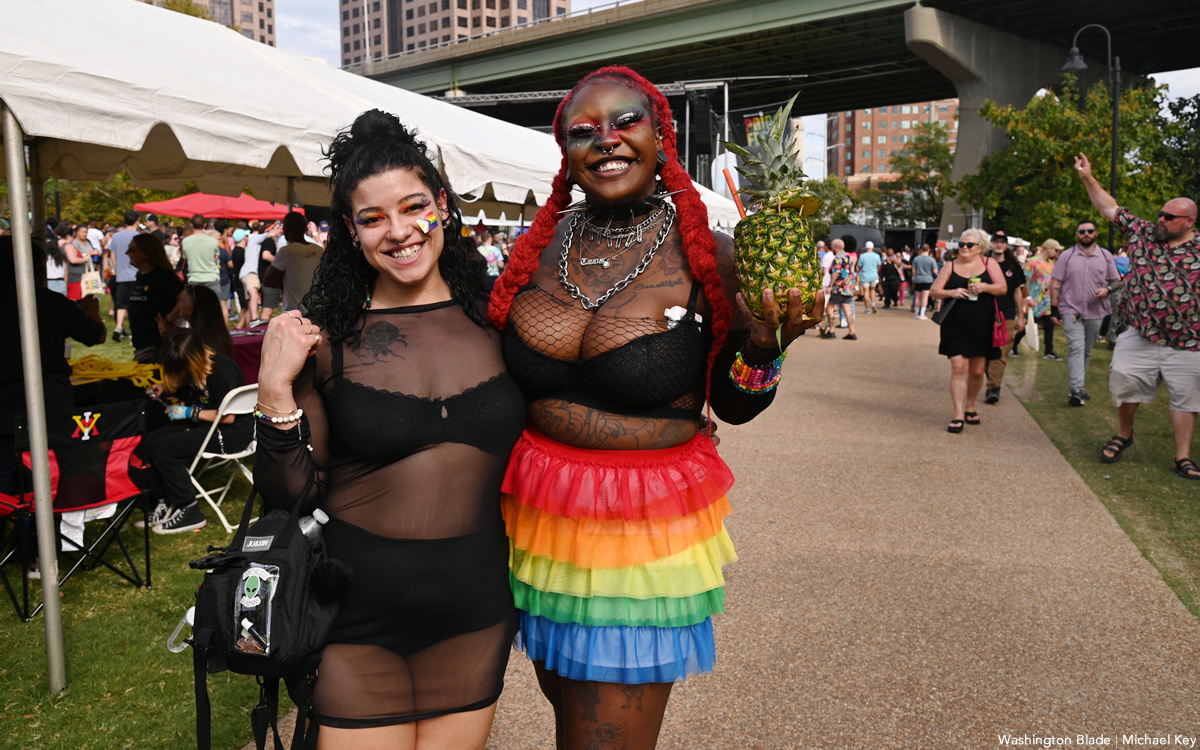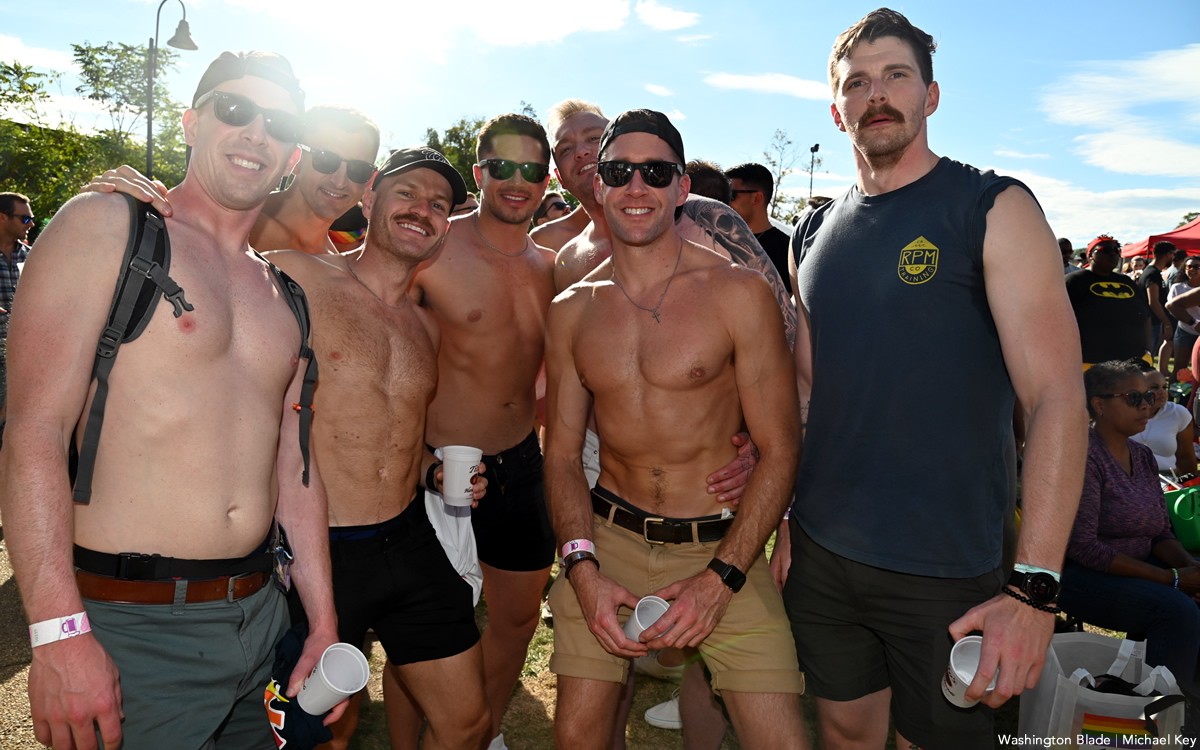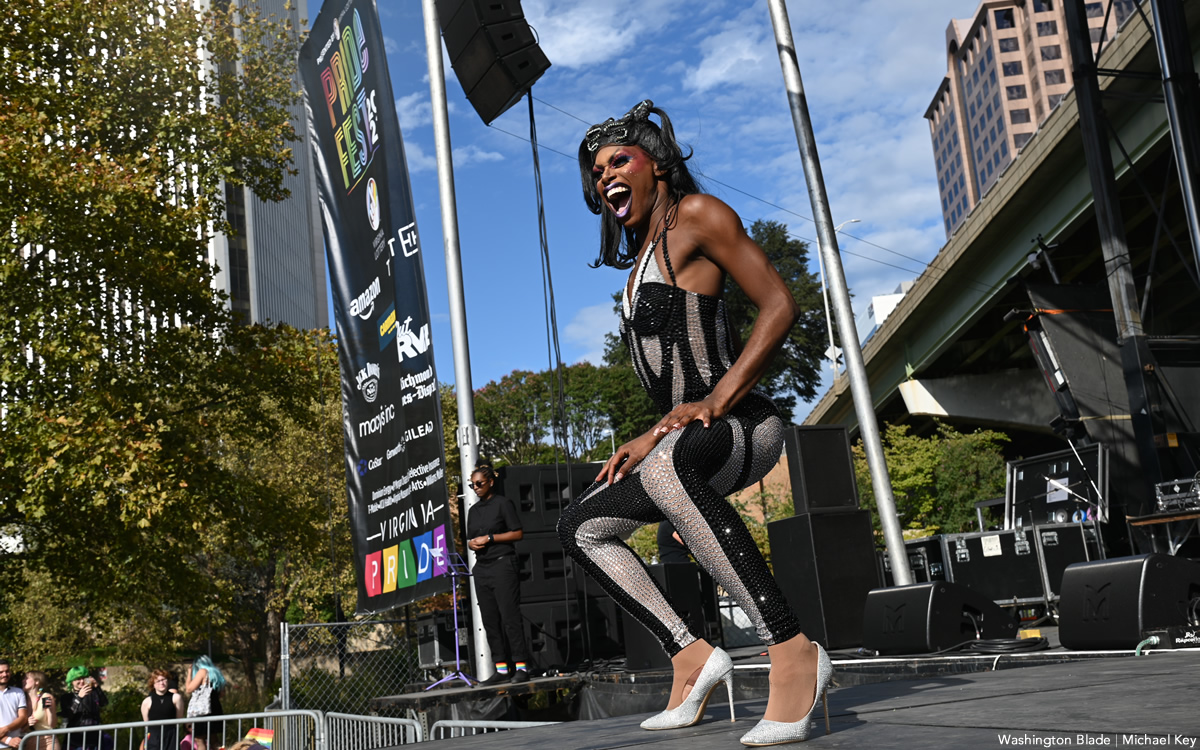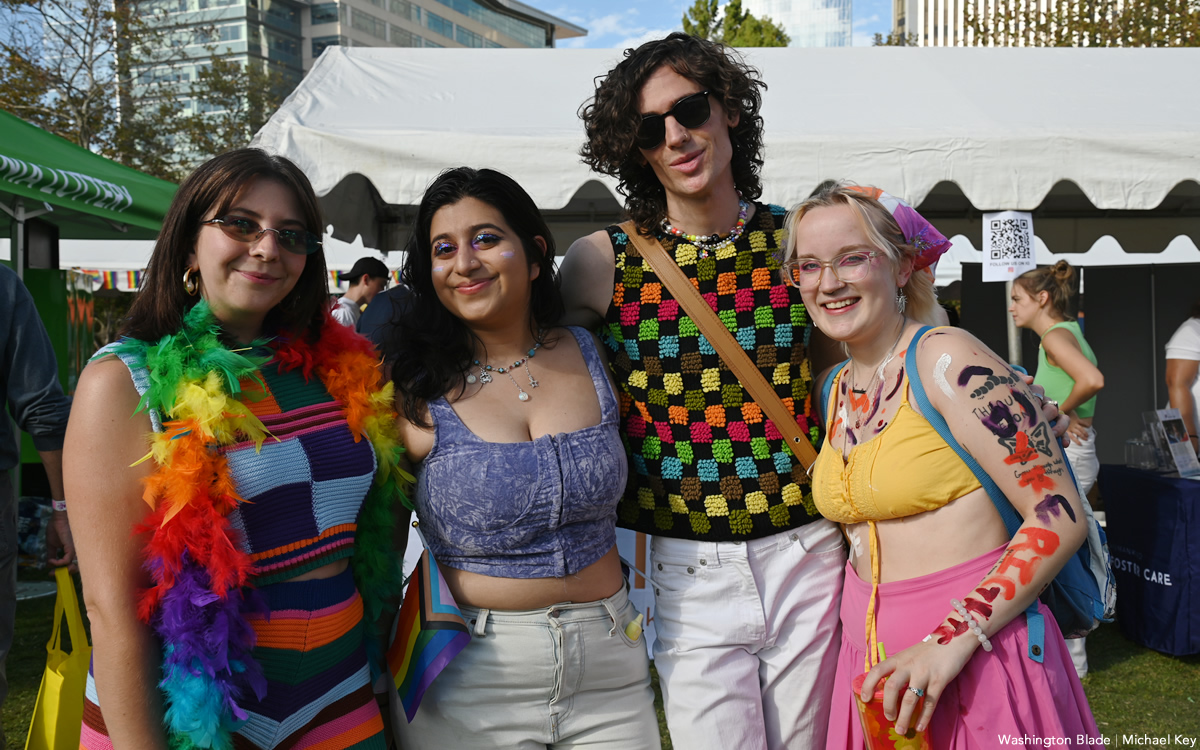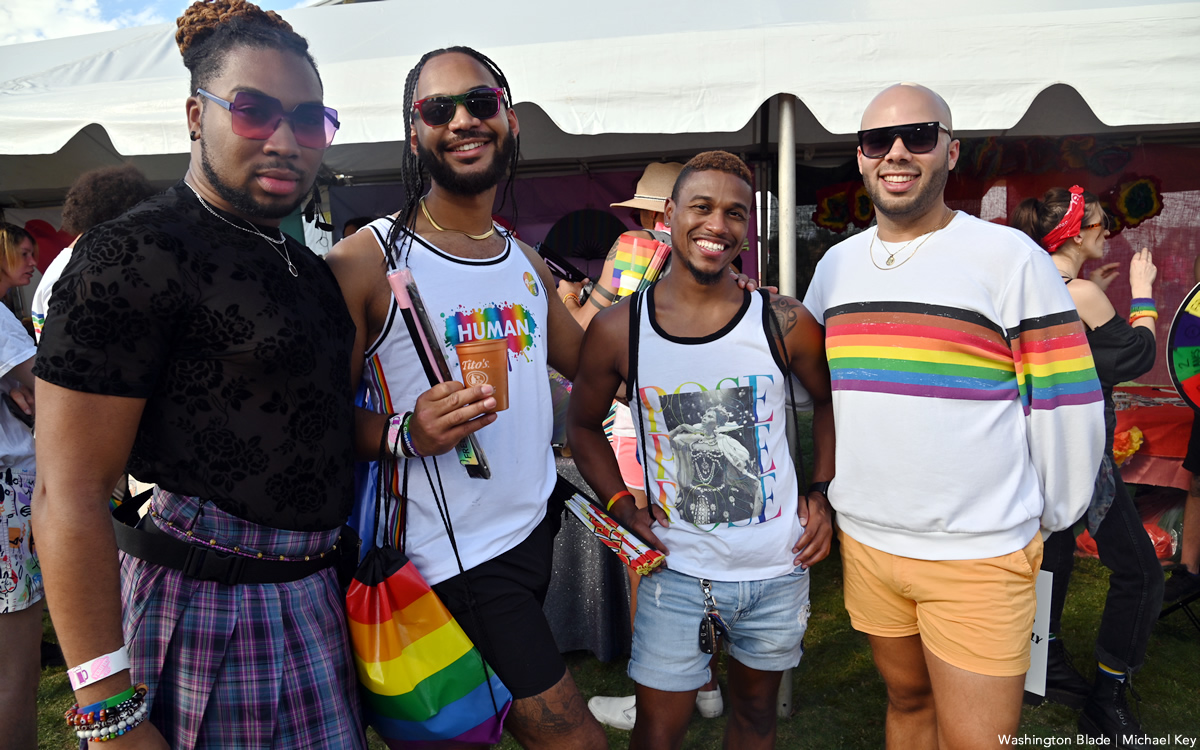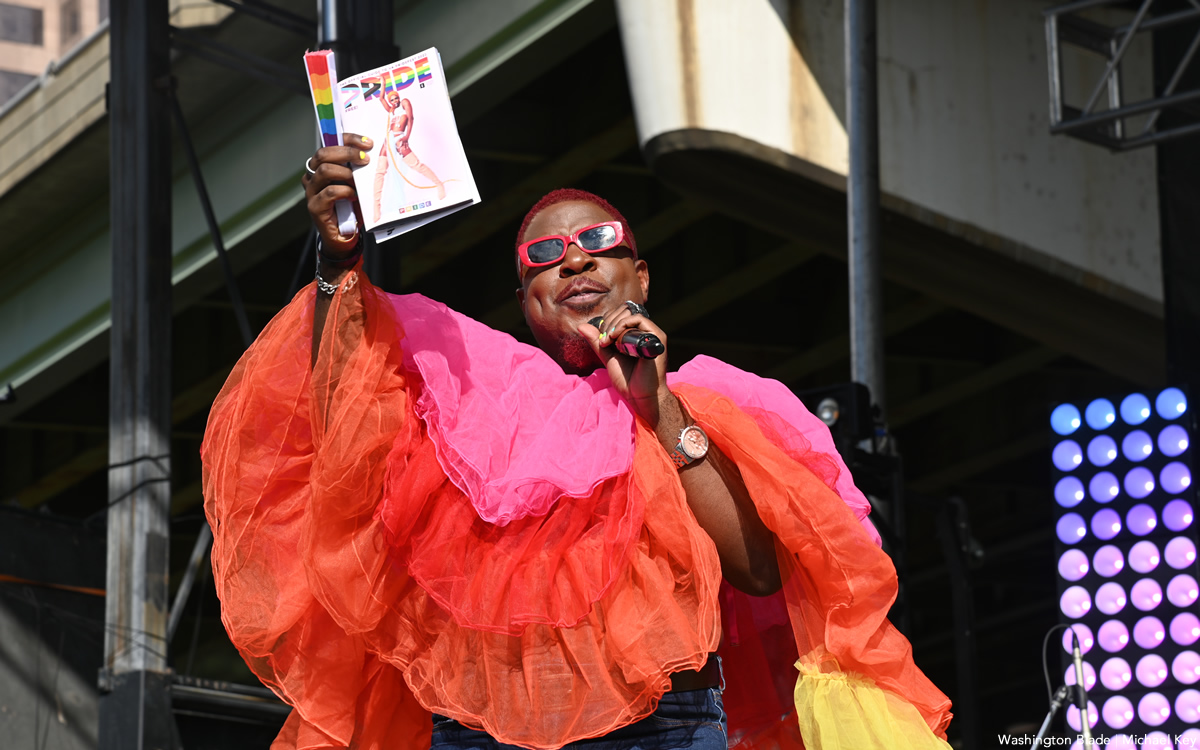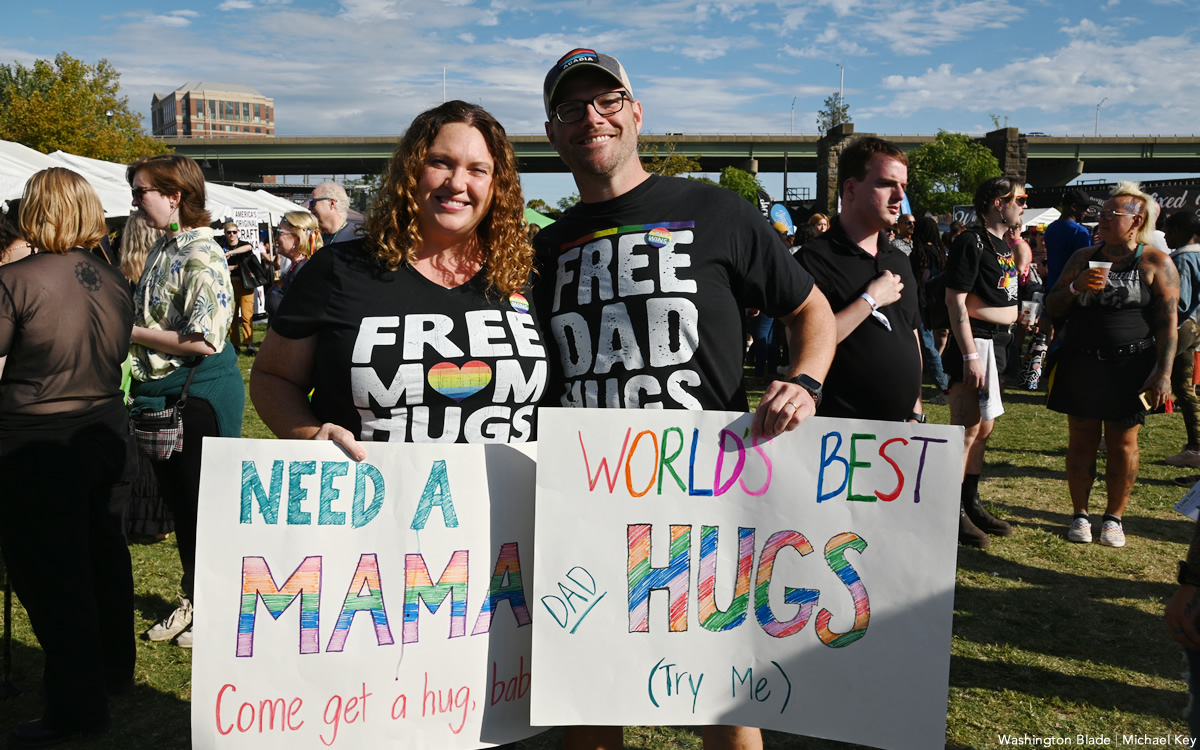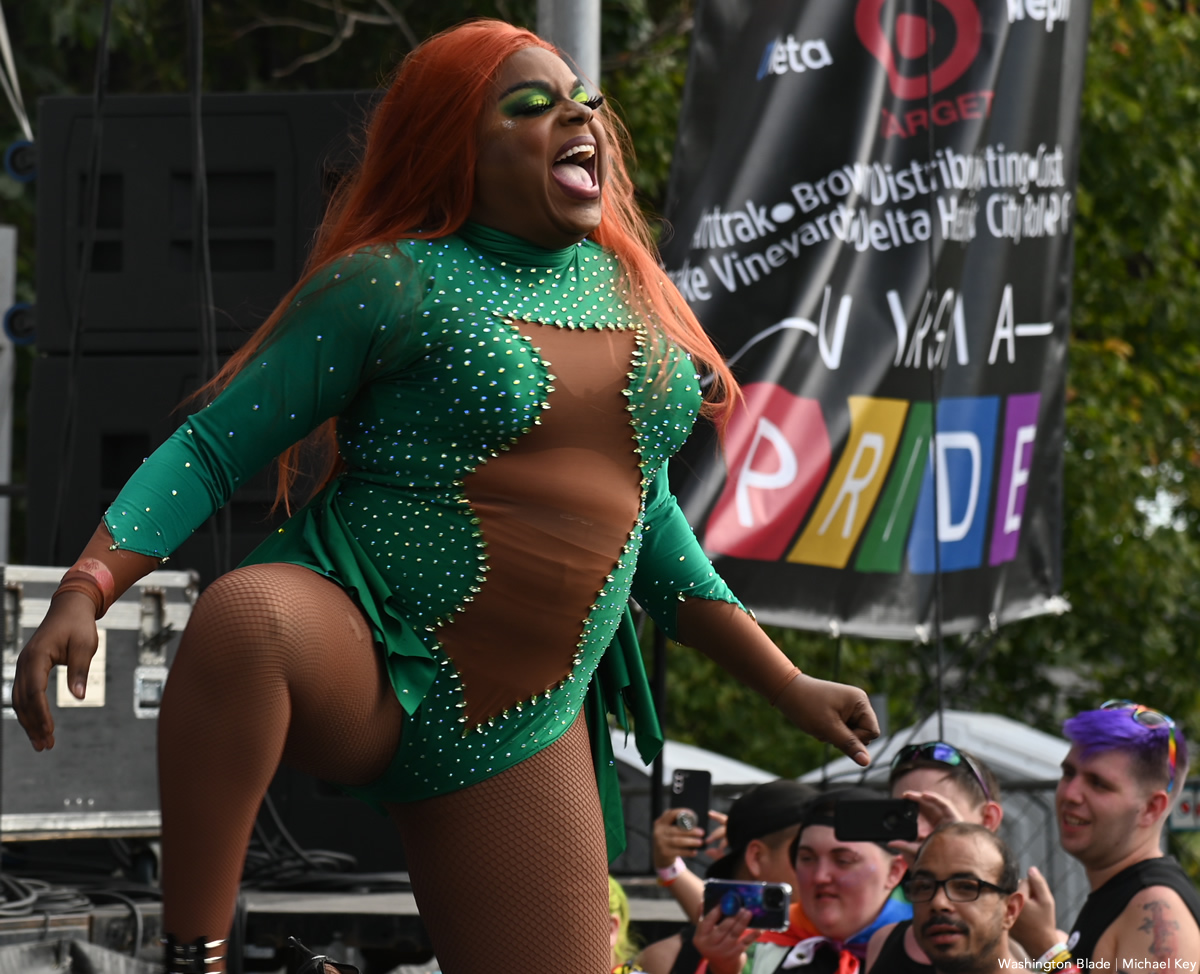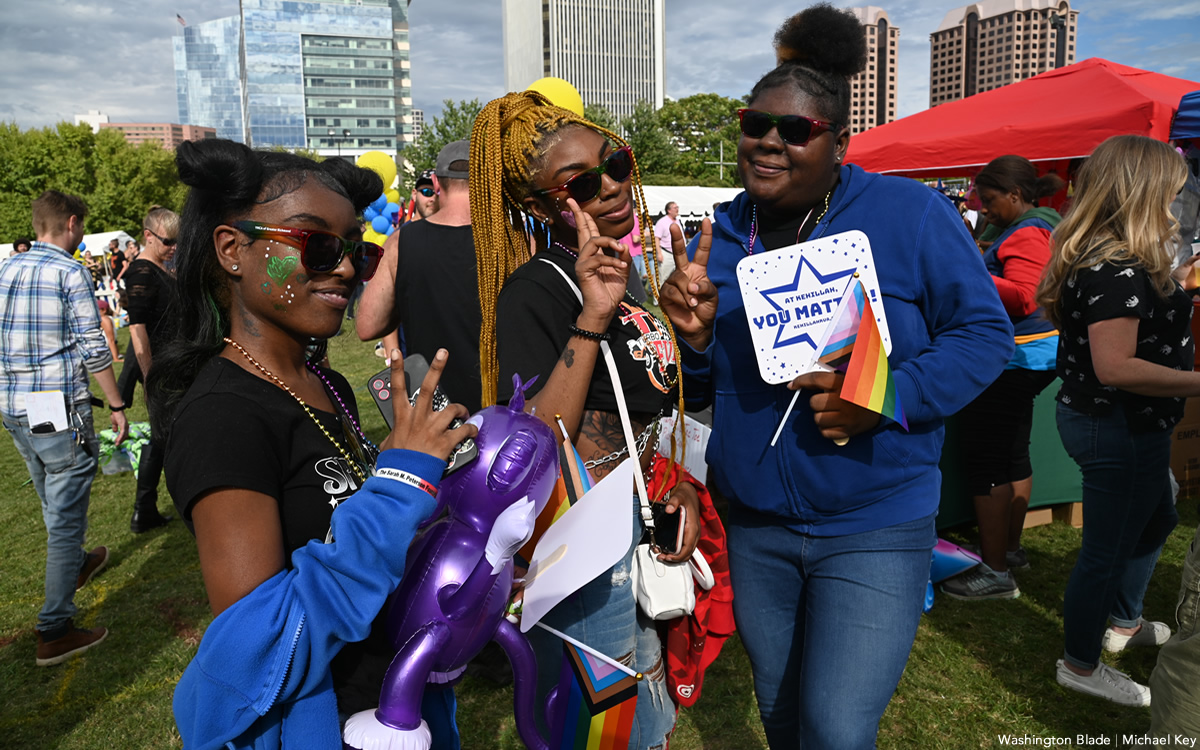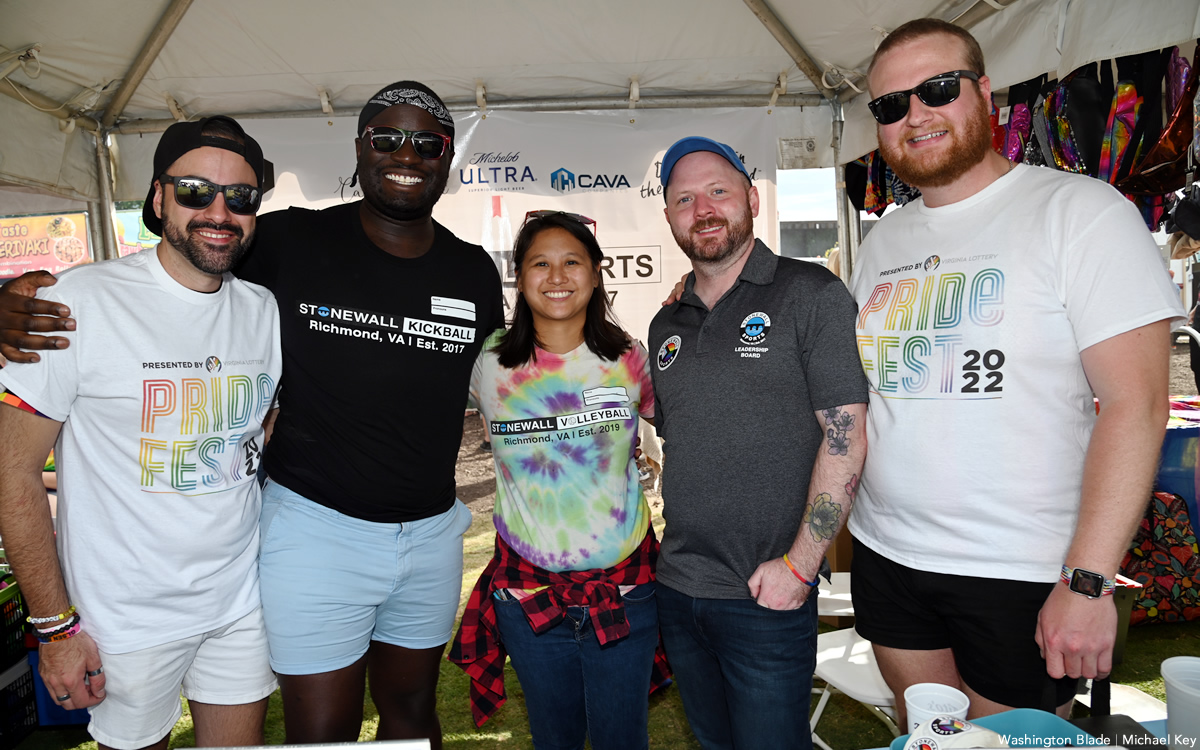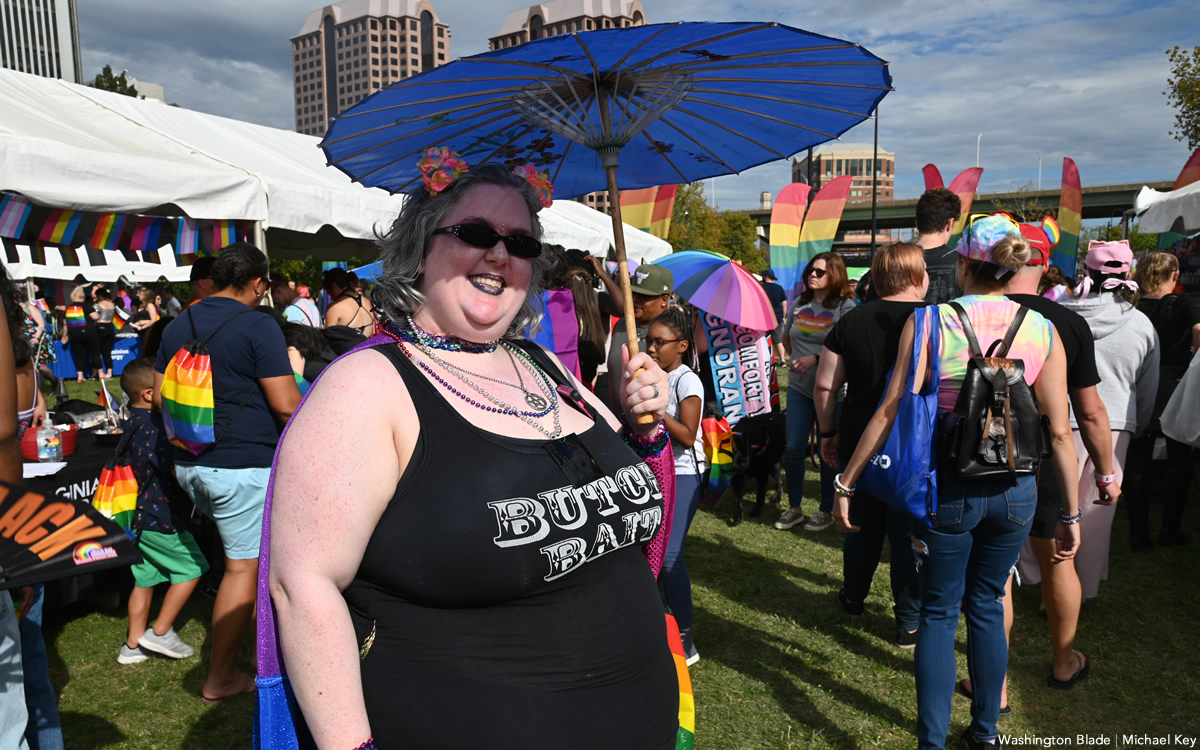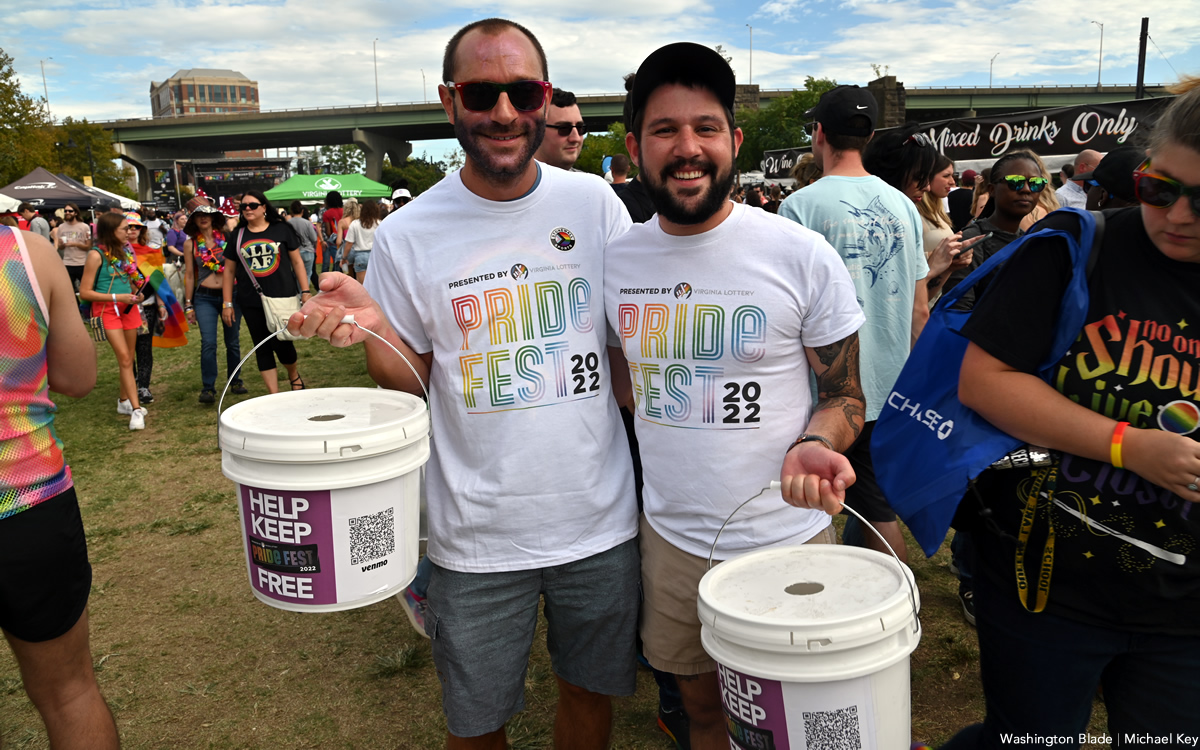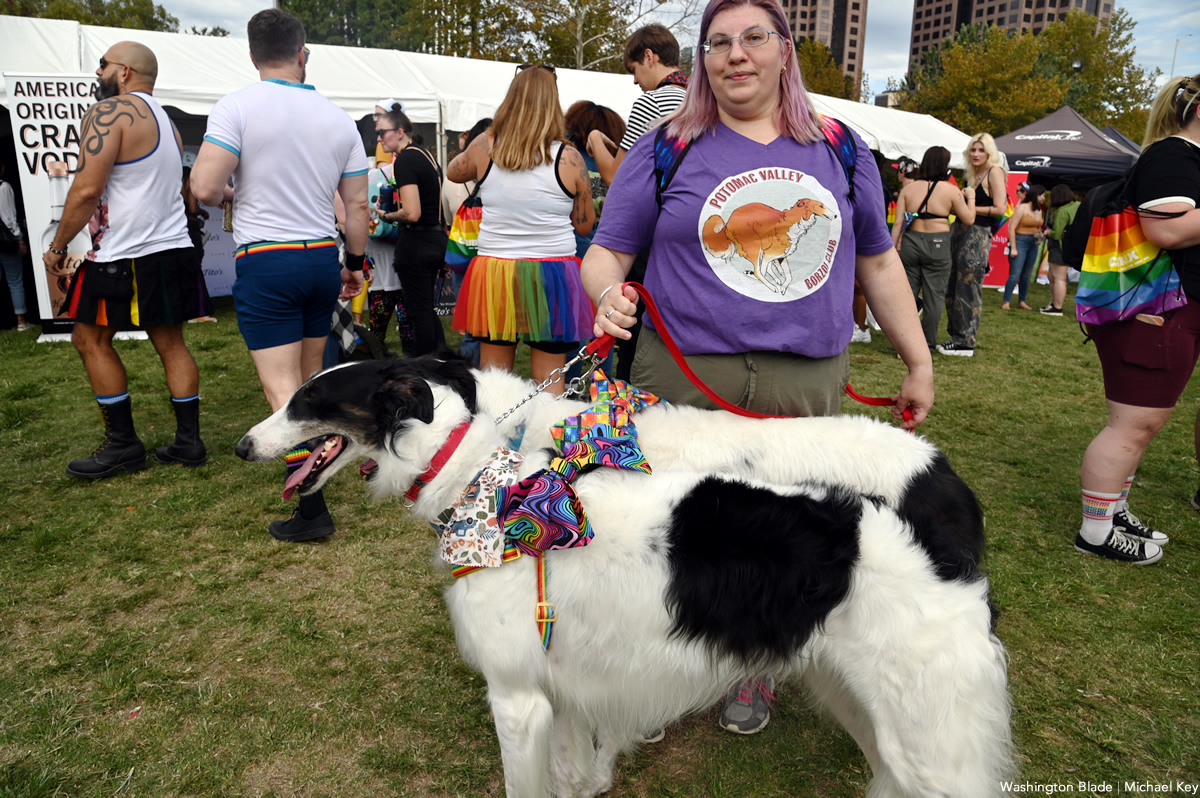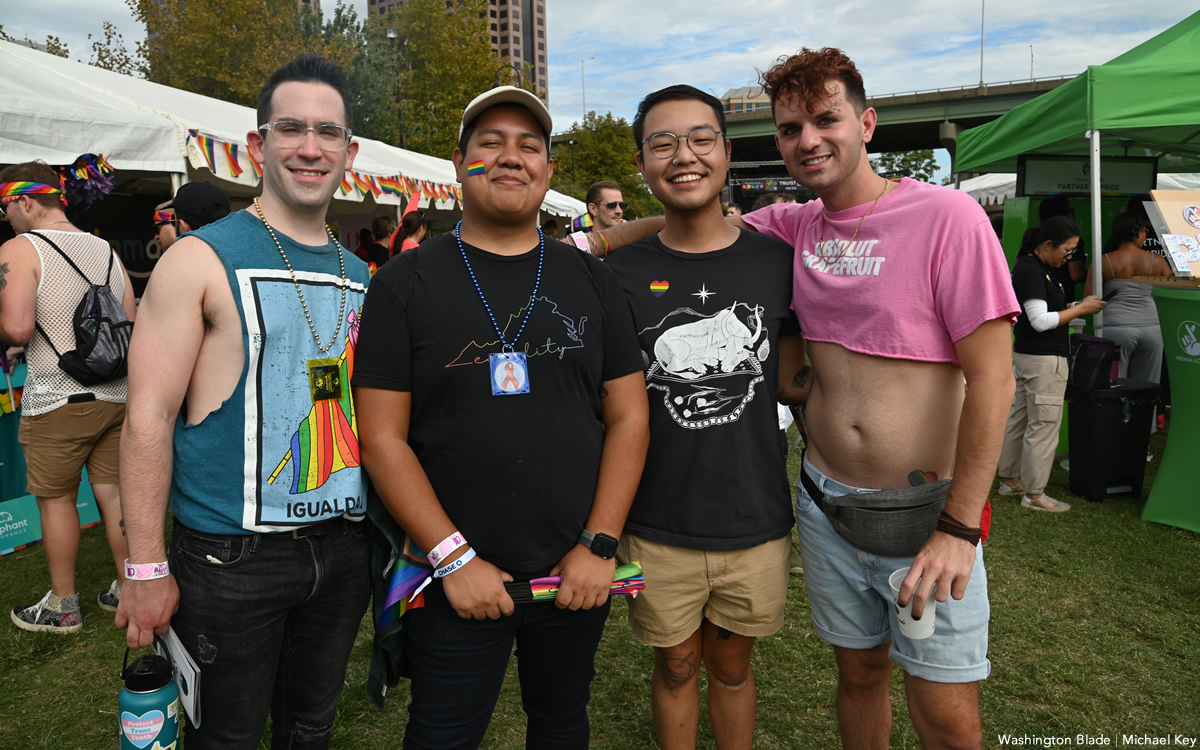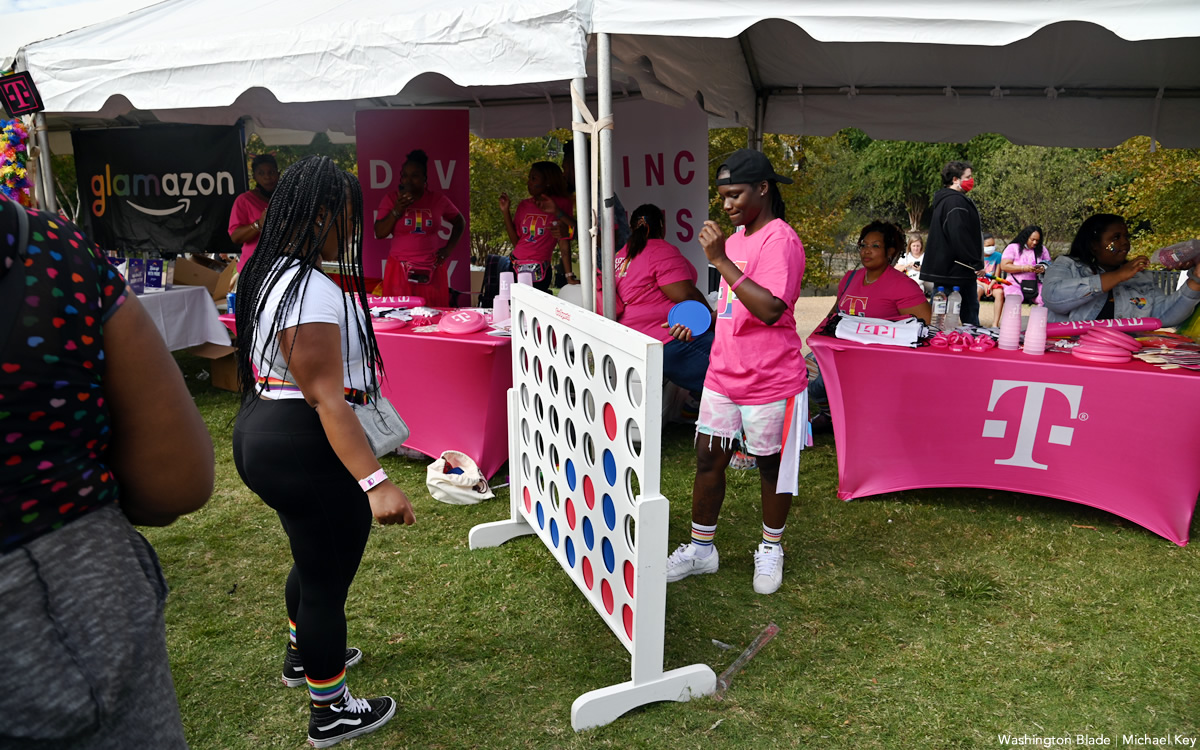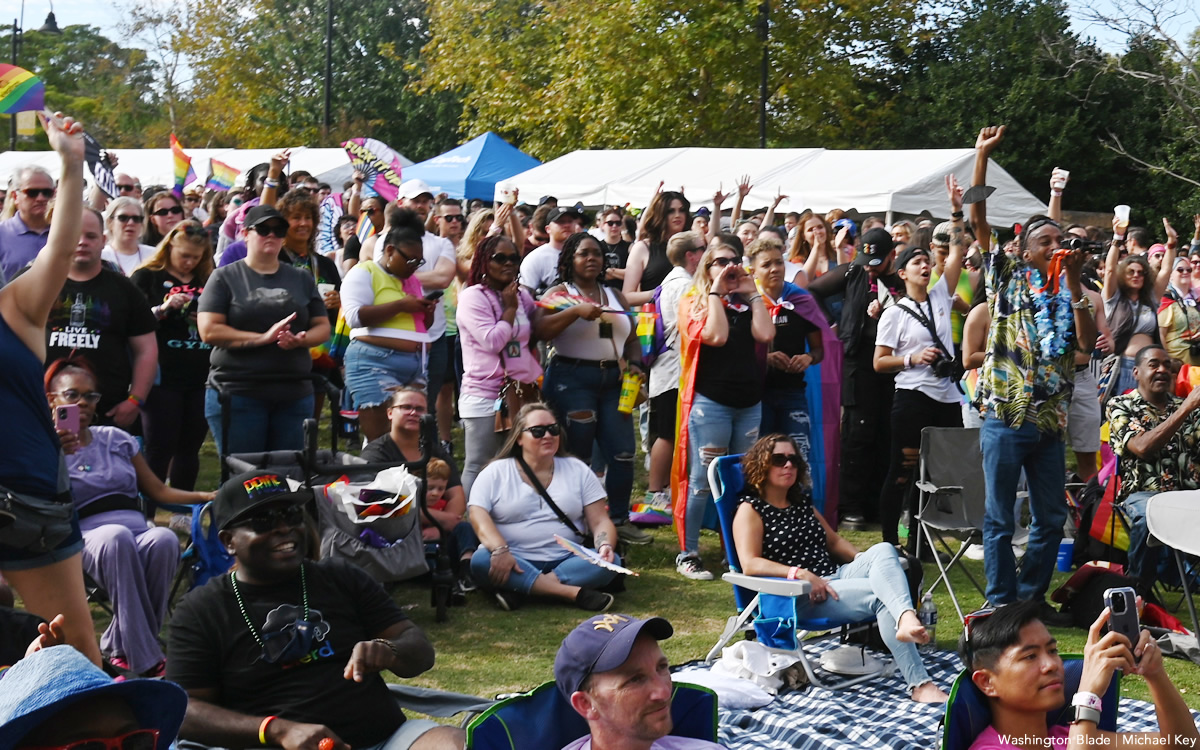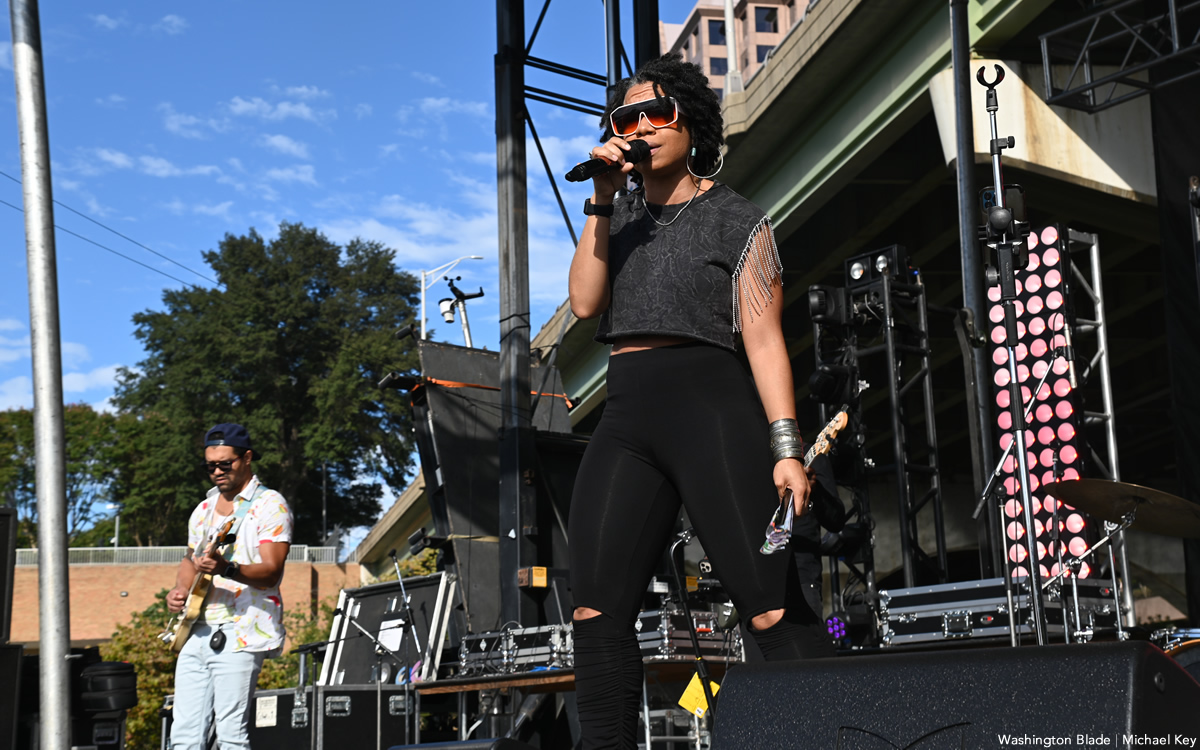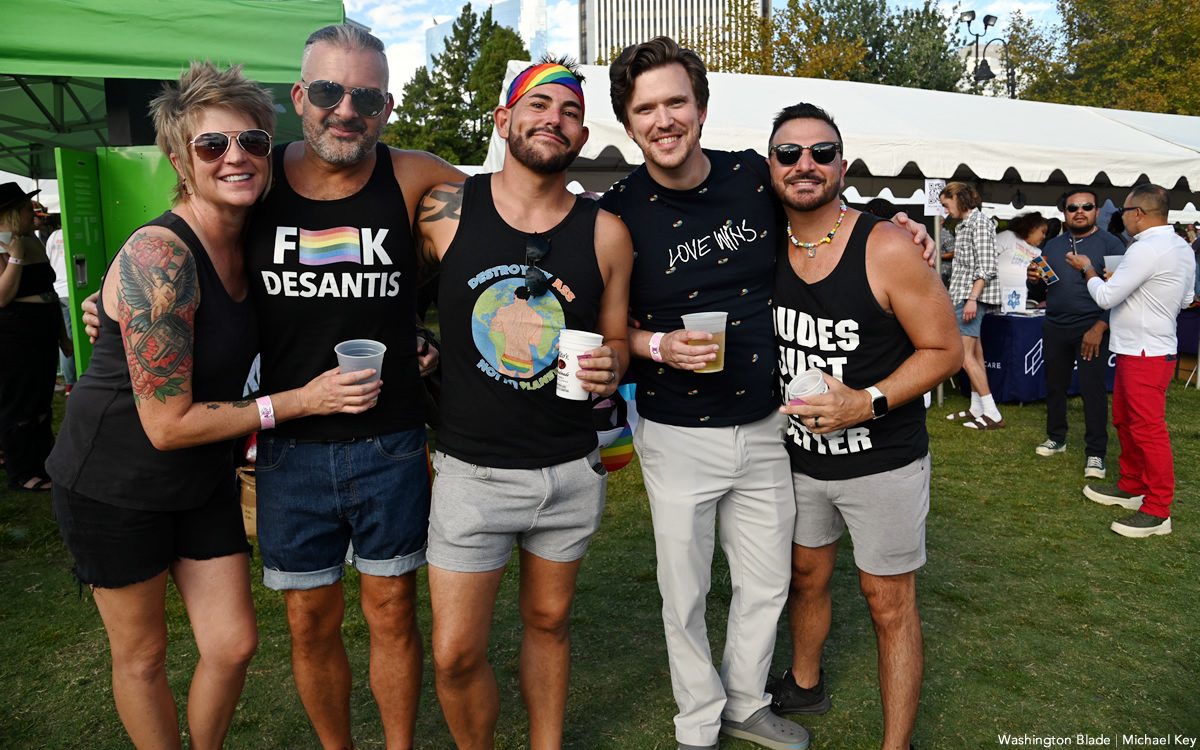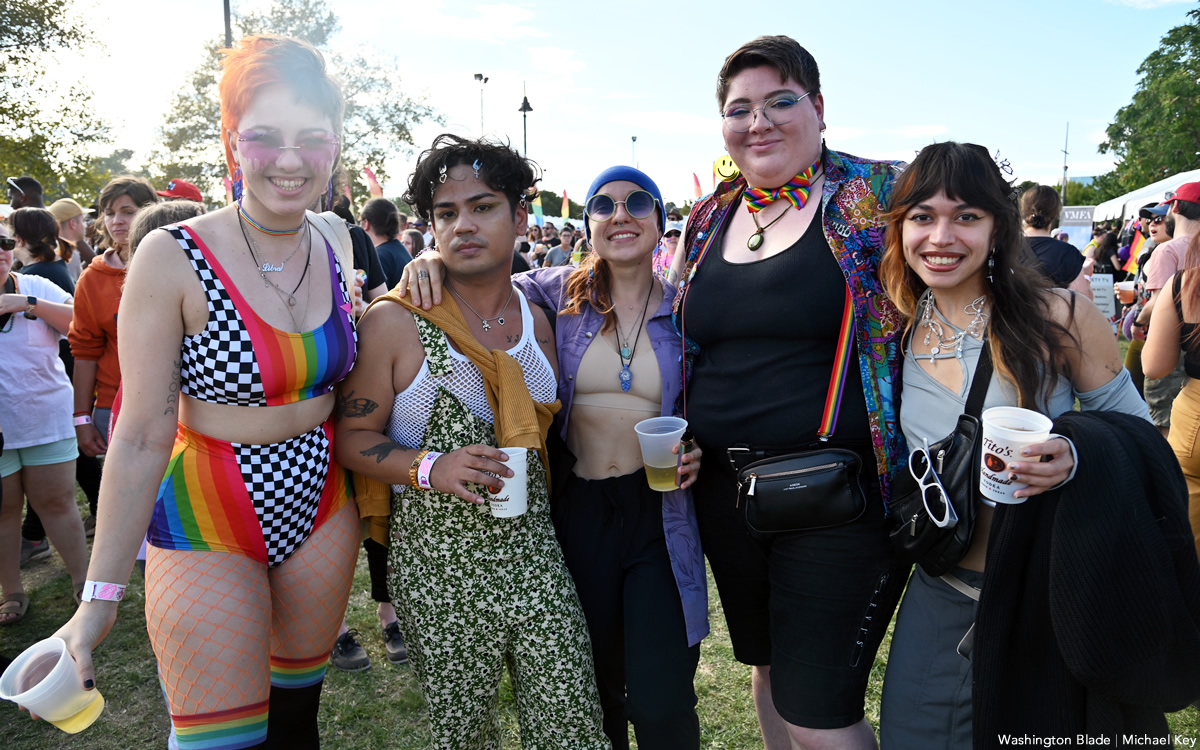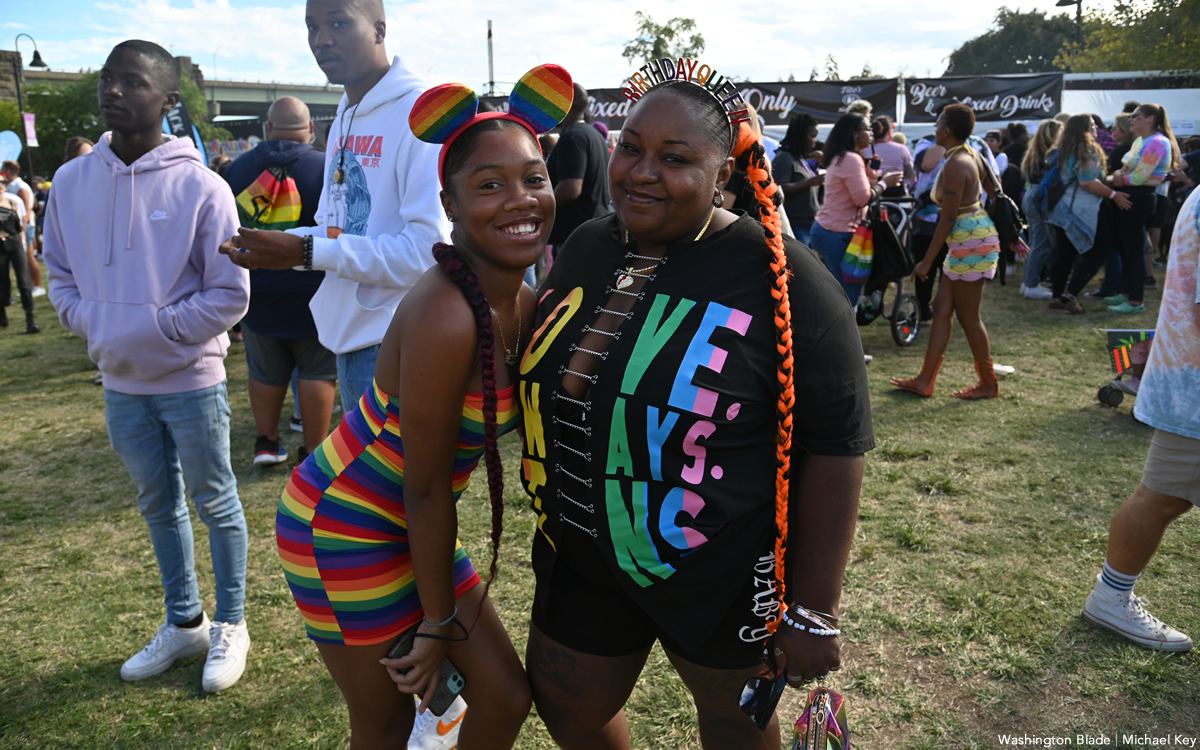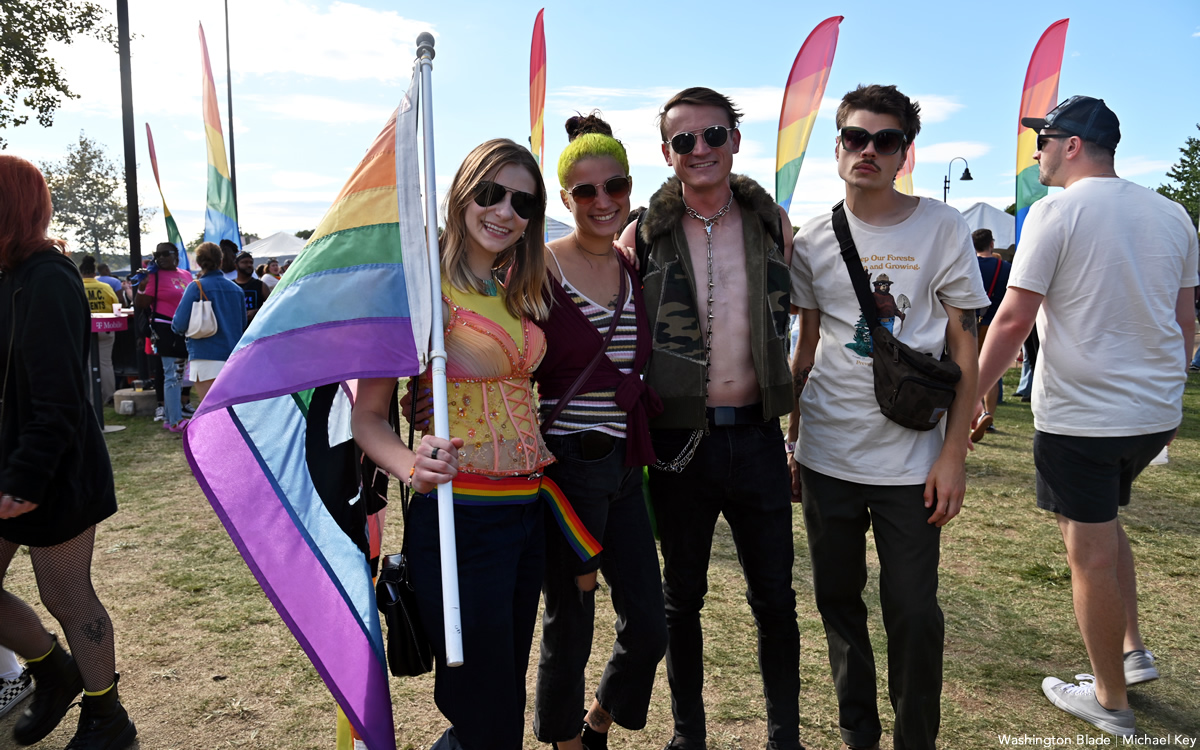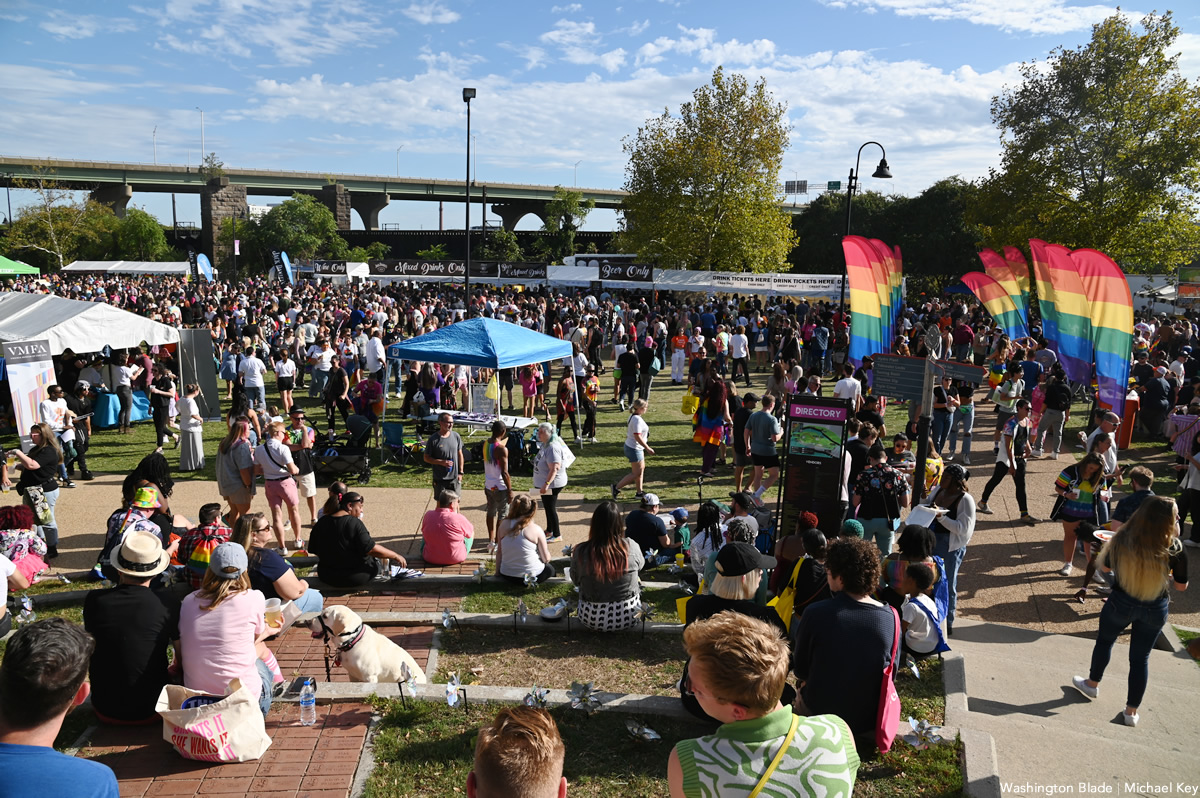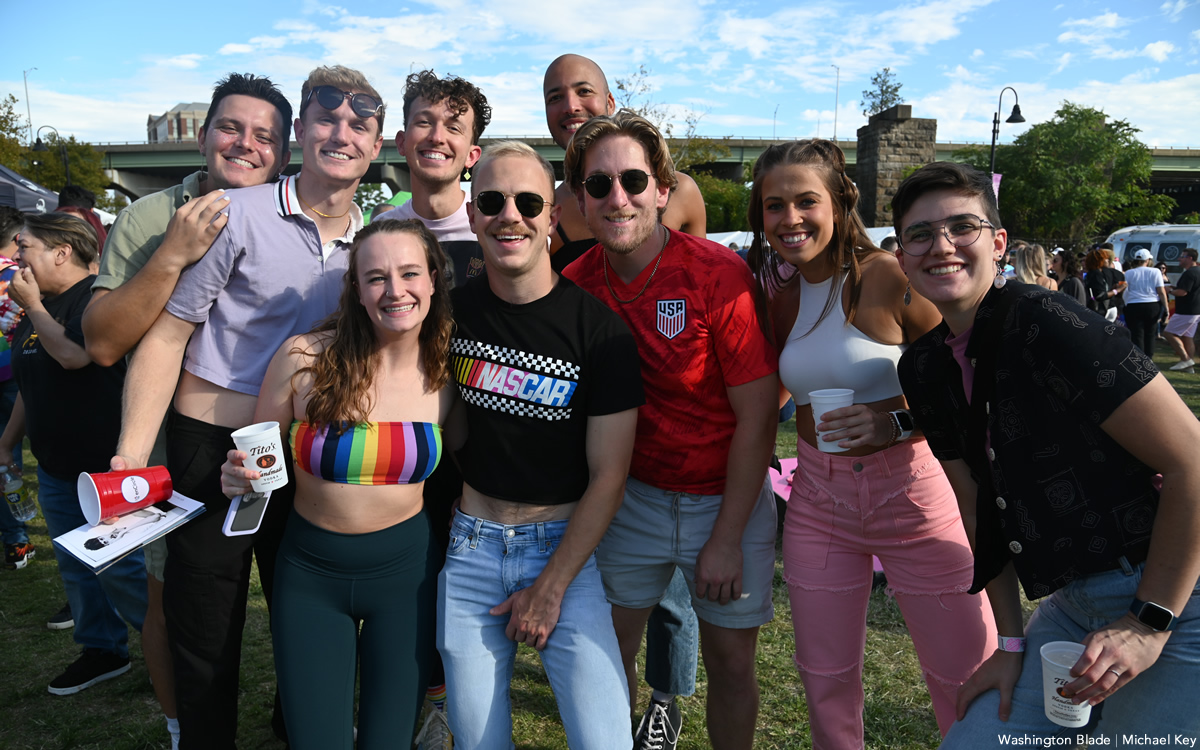 PHOTOS: SMYAL Fall Brunch
25th annual event raises money for LGBTQ youth services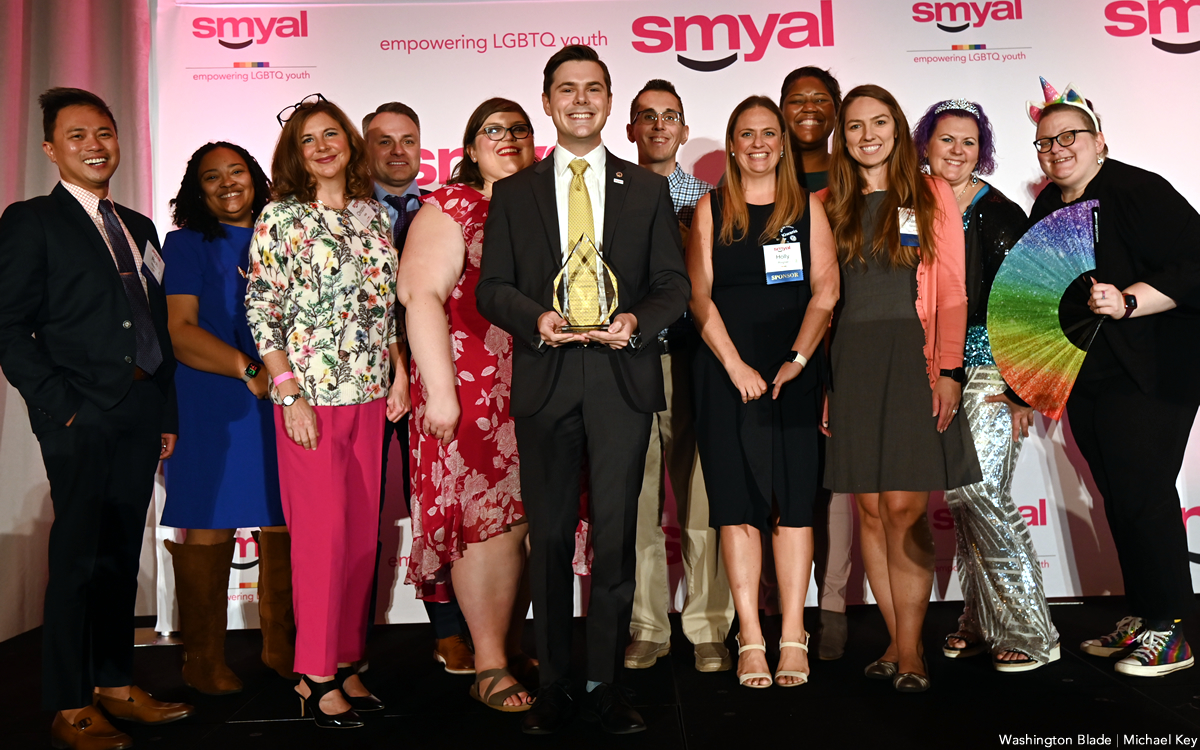 The 25th annual SMYAL Fall Brunch was held at the Marriott Marquis on Saturday, Sept. 24. SMYAL, Supporting and Mentoring Youth Advocates and Leaders, is a D.C.-area LGBTQ youth services organization.
(Washington Blade photos by Michael Key)