Wakandan Renaissance
Black filmmakers correct the narrative with powerful storytelling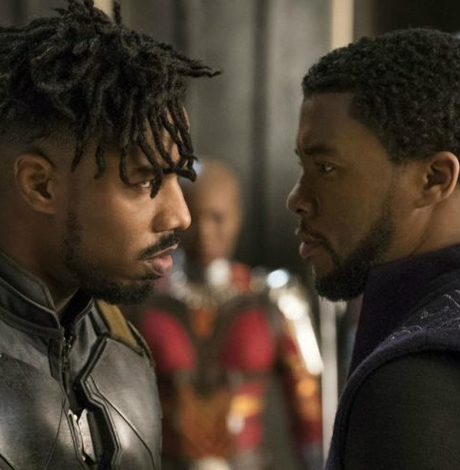 In Shakespeare's The Tempest, when Prospero's daughter Miranda meets the visitors to their enchanted island, she says, "How beauteous mankind is! O brave new world, That has such people in't!" Her father replies, "'Tis new to thee."
I think of this as I watch the rapturous critical and popular response to the mythical nation of Wakanda introduced last week to millions outside the world of comics by writer-director Ryan Coogler in his masterful film, Black Panther.
It is not just that the title character was created in 1966. A sleeping giant, awakened, soon remembers her strength. The long Western reduction of Africans to conquered primitives, and of their cinematic descendants to mostly subservient and pathological roles, stems not from the continent to which humanity traces its origins but from a white colonialist gaze. Ultimately, willful blindness is no advantage.
Coogler and his collaborators give us an advanced African nation that has never been colonized; with a ruler who seriously confronts the tension between tradition and innovation; where a child's expectation is success.
Black Panther is at once a triumph of filmic storytelling and a lesson in the folly of neglecting black audiences and squandering black talent. The success of this $200 million project (a big change from Coogler's $900,000 first feature, Fruitvale Station) is another step in the rough journey from exploitation to collaboration between black artists and a white-dominated industry.
It is emblematic of our age that a real-world president reduces grave national issues to cartoonish simplicity, while a comic-book king brings statesmanship, complexity, and empathy to his job. As America slides into tribalism, T'Challa strives to overcome it.
The strong presence of women in Black Panther has roots in women warriors in places like Dahomey, Ghana, and Nigeria. The film also boasts talented women behind the scenes, including production director Hannah Beachler, cinematographer Rachel Morrison, costume designer Ruth E. Carter, hair department head Camille Friend, specialty jeweler Douriean Fletcher, and first assistant director Lisa C. Satriano.
Provocateur alert: Breitbart, a Russian bot of a website, reports that some are objecting to the lack of a lesbian moment between two warriors in the Dora Milaje. Gee, and I thought the movie was plenty gay because I dreamed of being stuck in an elevator with Killmonger and T'Challa.
I am sorry, but picking fights over things that are not in a particular story reminds me of a late friend who could hardly watch a movie without finding something to piss him off. We might just as well demand a scene set in Cartagena. I go to movies rooting for the moviemakers to succeed. Part of embracing diversity means enjoying other people's stories without insisting that they cover everything. This movie has an ambitious reach and succeeds beautifully, and I for one am celebrating it. There will be sequels.
People of all races are flocking to theaters to visit Wakanda in the aftermath of another mass shooting that displays government impotence in the face of unchecked greed. They hunger for leadership and inspiration. Thanks to Coogler and his extraordinary assemblage of artists, I see children dancing for joy. They long to see themselves reflected in power onscreen. Their vibrant spirit is the vibranium.
As T'Challa's antagonist Killmonger observes, colonialism left a bloody trail across Africa. In early 1961, America helped assassinate Patrice Lumumba, the first prime minister of the post-colonial Democratic Republic of the Congo. In the 1980s, Ronald Reagan and Margaret Thatcher called Nelson Mandela a terrorist for acts that would have been lionized if committed by white men in Lexington and Concord in 1775. Today in America, descendants of the Middle Passage are still targets of vote suppression and legal lynching by police officers as white nationalism is stoked from the executive mansion.
In short, we have been a long time waiting for Wakanda. Ryan Coogler, an engaging and self-assured man devoted to making movies with a social impact, is a proven blockbuster director and film auteur at age 31. He is joined by directors like Ava DuVernay, Barry Jenkins, Jordan Peele, and a host of actors and craftspeople at the vanguard of a new era in moviemaking. Call it the Wakandan Renaissance.
Richard J. Rosendall is a writer and activist. He can be reached at [email protected].
Copyright © 2018 by Richard J. Rosendall. All rights reserved.
A historic first: Pride celebrations in Fairfax City
Mayor Catherine Read spearheaded event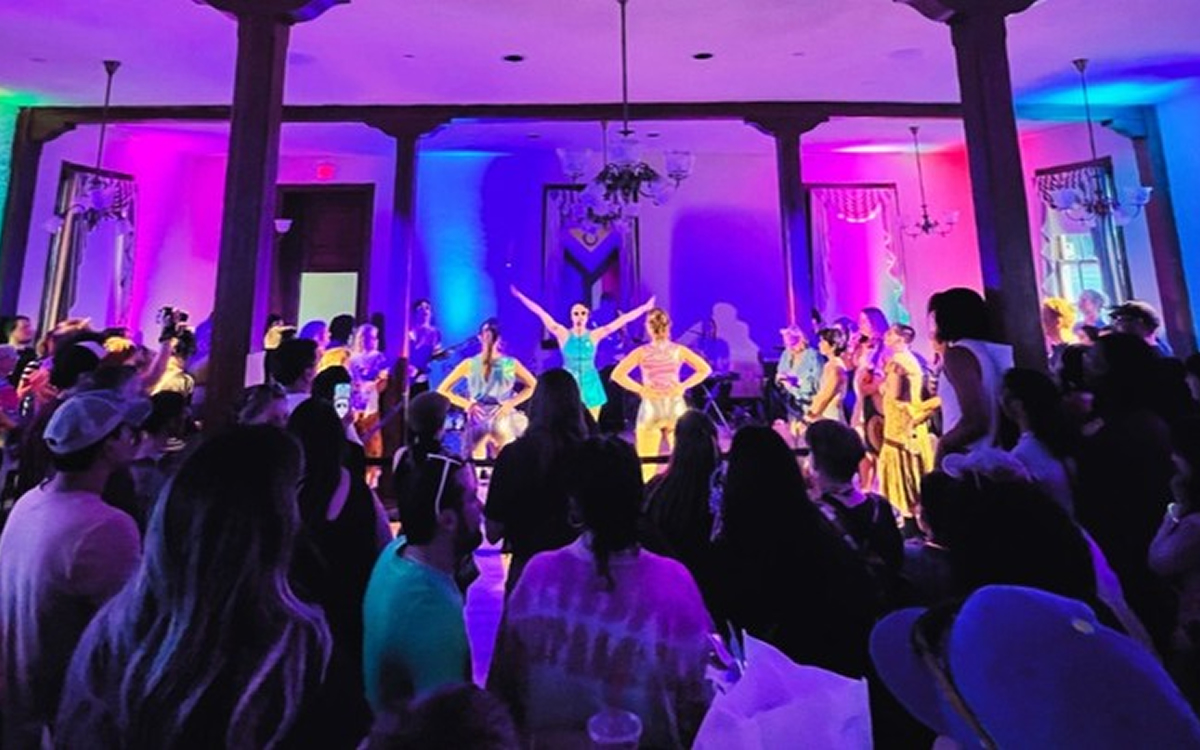 Both joy and controversy marked the City of Fairfax's first LGBTQ+ Pride celebration.
The event, coordinated by representatives from the city and George Mason University with the help of local Drag and Variety Show The Palace, took place the evening of June 3 at Old Town Hall.
"The night of [Mayor] Catherine Read's historic win, she sponsored our drag show at Earp's Ordinary so her team could celebrate," writes Alan Xtra, producer of The Palace. "She is a fierce ally and that very night she promised the community that there would be a Pride celebration in Fairfax City. The mayor made good on her promise and the event was an absolute success."
The All-Ages Pride Dance Party drew backlash from some community members due to the presence of Drag Performers at the event. Stacy Langdon of grassroots conservative group Mama Grizzly, photo-ready in her red "Make America Great Again" hat, coordinated a group of protestors bearing signs: "Drag is prostitution," "Trans is a no-no," and "June is Groomer Awareness Month" among others.
Fairfax City Police were present outside the event.
"When we heard there was a hate group coming, I naturally had some safety concerns," writes Xtra. "We were blessed to interface with the local fire and police departments to ensure a necessary presence for our protection, and we were able to coordinate with the city for private security and a bag check as well."
As the sun began to set over the Beer in The 'Burbs festival outside, Old Town Hall filled with a colorful crowd, many dressed up in rainbow attire and dramatic makeup. DJ Slamz laid down a soundtrack of dance classics, punctuated by drag performances from local artists. Drag King Maqks Gross performed Queen's "Don't Stop Me Now," and drag queen Sirene Noir Sidora Jackson showcased "Part of Your World" from The Little Mermaid.
The Drag Show's Host, Masvusi, performed Kylie Minogue's "Magic."
"Drag is about world building," she writes. "It's about having those small moments of liberation, peace, and joy that we don't get out of the world we live in now."
Local band Shelley Star and The Galaxy performed a set complete with dancers.
Star, a songwriter and dance teacher, writes "I am lucky enough to be a performer with a band that contains several cherished LGBTQIA+ members, and the joy and community we felt in the room was palpable and overwhelming. I was specifically moved by the amount of young people who got to broaden their horizons and maybe experience something new about the world they live in for the first time. "Part Of Your World" … moved me to tears. It was so wholesome; just a perfect choice for the spirit of the event … It was beautiful to witness and be a part of."
In addition to the entertainment, the city organized crafts, face painting, and booths for local organizations upstairs. Pizza was served.
"Despite the protestors, the city has assured us that this was just the first of what will become a community tradition of Pride celebrations every June," writes Xtra. "I look forward to seeing how the event will grow in the coming years."
D.C. still has an HIV epidemic
Legalizing sex work a good next step in fighting the disease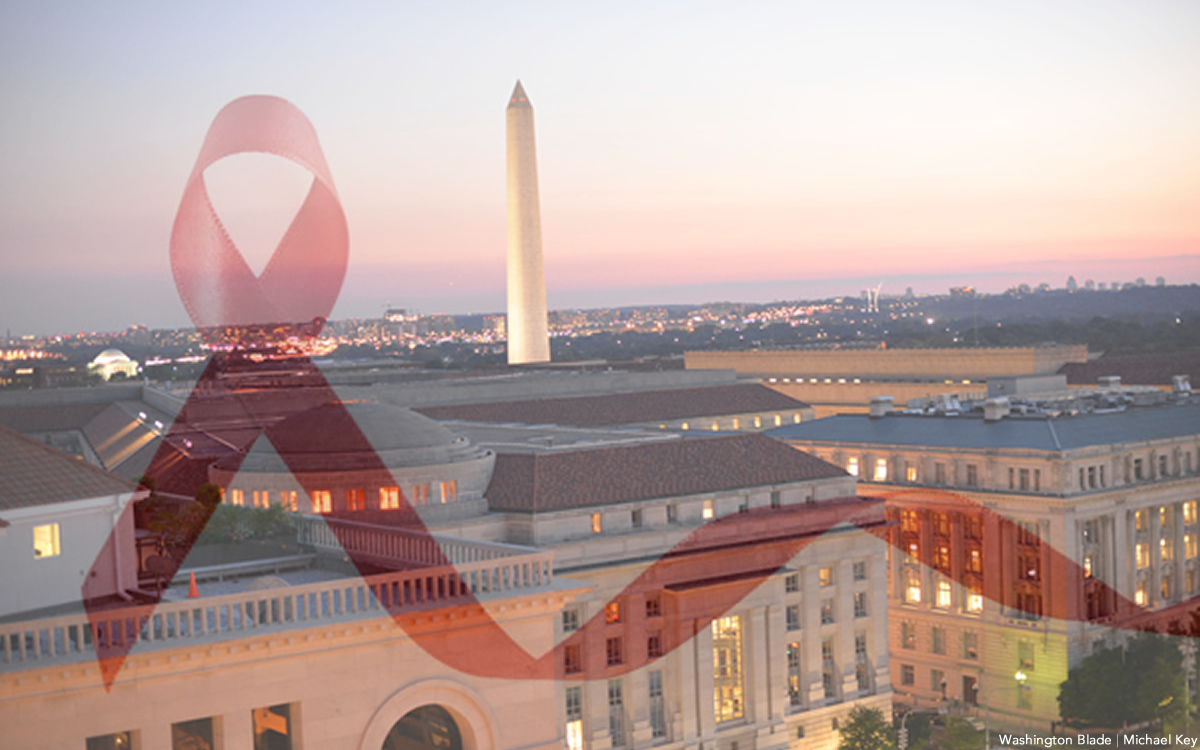 New CDC data from February 2023 shows that the percentage of D.C. residents with HIV has gone down. Some outlets have marked this as a success and a positive statistic to herald.
The data specifically shows that 1.8% of D.C. residents are living with HIV, compared to 2.8% before. While a downturn in cases is good, D.C. still is living with an HIV epidemic that needs to be curbed even more.
We should not be celebrating a disease rate of 1.8%. In the nation's capital — a metropolitan city that is supposed to provide quality healthcare coming from the biggest economy in the world — two out of every 100 residents we cross on these streets should not be diagnosed with a serious and lifelong illness.
Of course, recent measures nationwide and in D.C. to prevent HIV harbor lots of potential and should be celebrated. For one, PrEP has been made free, the daily pill that would safeguard against infection even if sexual contact with a positive patient was made.
The medical community has long studied what constitutes an "epidemic" in a given country. But most of that scientific literature studies epidemics that grow and reside in developing countries, where infrastructure and healthcare are of so poor quality that disease cases skyrocket beyond any manageable proportion. Take the Ebola virus, which likely originated from an unregulated animal market in the Democratic Republic of the Congo. Ebola went on to ravage the DRC, Sudan, Congo, Gabon, and Uganda. Doctors are quick to call Ebola an epidemic (and for good reason), but are slow to call other diseases epidemics as well.
The Centers for Disease Control and Prevention (CDC) defines an epidemic as "an unexpected increase in the number of disease cases in a specific geographical area." Unfortunately, according to this definition, HIV in D.C. doesn't constitute an epidemic. While cases have gone down, though, the virus's prevalence in the capital city should still shock everyone.
D.C. must continue to treat our HIV rate as a crisis belonging to epidemic proportions. There are a few measures the city can take to prevent spread. A couple come to mind: First, the city could finally legalize sex work. There are too many vulnerable sex workers in parts of town who sell their bodies without safe contraception, and who might take in used needles as well to inject drugs. Second, the city can amp up efforts to advertise PrEP, the antiviral drug that prevents HIV infection. There are plenty of successful PR campaigns around the city, and more posters advertising PrEP, be they on public buses or the Metro, would do some good.
Treating HIV as an epidemic in our capital city is necessary to reduce its harm as much as possible.
Isaac Amend (he/him/his) is a trans man and young professional in the D.C. area. He was featured on National Geographic's 'Gender Revolution' in 2017 as a student at Yale University. Amend is also on the board of the LGBT Democrats of Virginia. Find him on Instagram @isaacamend.
Cruising into Pride
Celebrity holds firm as a proud corporate supporter of LGBTQ community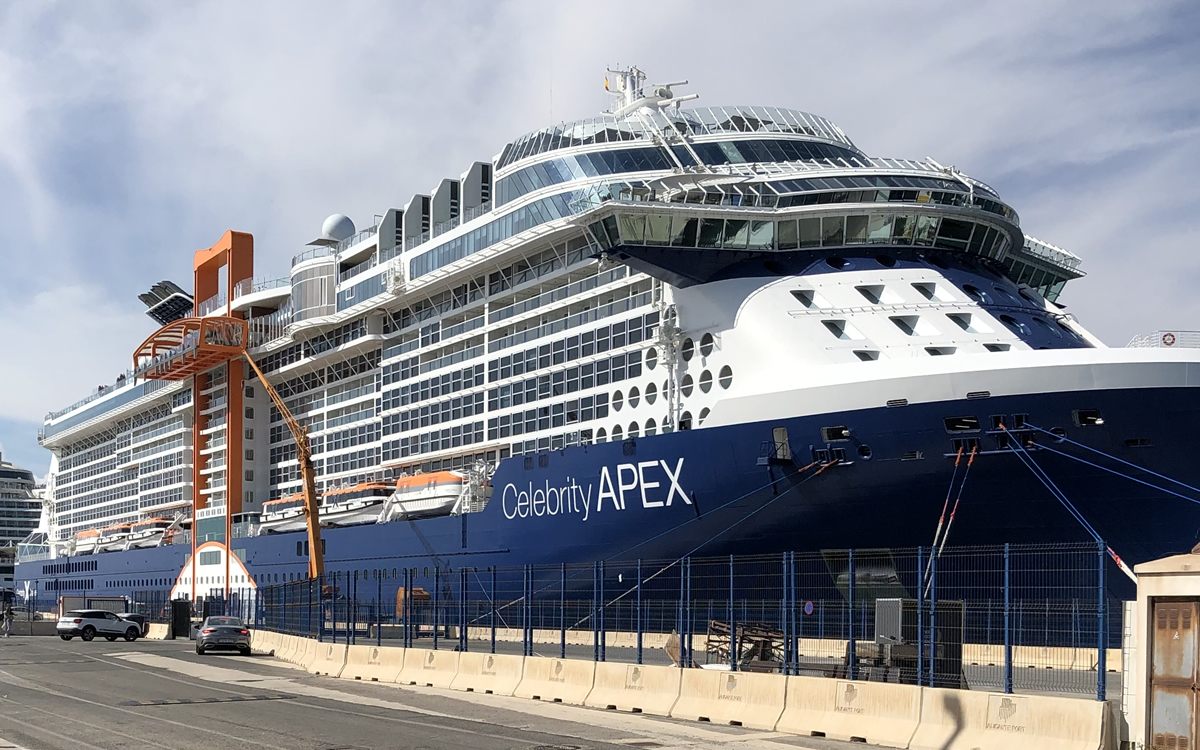 As you know if you have read my columns and blog posts, I love cruising. The kind where you are on a river or the ocean. Today in both the United States and around the world the LGBTQ community is facing difficult times. Attacks are coming fast and furious. There are few places where members of our community can feel totally safe these days.
One of those places is on a cruise ship that values the community. That is what I have found whenever I travel on a Celebrity ship. Today, they are going even further in letting the world know about their respect for the community. They happily advertise Pride at Sea. Of course, they are doing it to attract LGBTQ passengers and their dollars, but that's great in this day and age, when a company is willing to step up proudly, wants our business, and will do everything they can to make us feel both wanted and safe. That is what Celebrity Cruise Lines is doing.
I want Pride to be celebrated not just in June, but every month. But I am excited about the June celebrations whether hosted in D.C. by Capital Pride, or on the high seas. While many of us will be at the D.C. Wharf, on June 10 to help the Washington Blade celebrate Pride on the Pier with spectacular fireworks, those who miss that and are on a Celebrity ship will be part of a Pride celebration as well. Their ships will all celebrate the month in various ways including flying a LGBTQ Pride flag. 
Celebrity has invited my friend, entertainer extraordinaire, Andrew Derbyshire, to lead the celebration on the Edge on June 13, in Ibiza. He recently quoted Celebrity, "In honor of Pride month and our continuing commitment toward fostering positive and authentic partnerships within the LGBTQIA+ community, Celebrity Cruises is raising the Pride flag to celebrate acceptance, unity, and support for the community. Each June, Celebrity Cruises hosts our annual Pride Party at Sea. Every ship takes part in the celebration that brings our crew and guests together to honor and celebrate Pride." Andrew added, "I am happy to announce I will be flying to Ibiza on the 13th of June for a few nights, to host Pride on the Celebrity Edge, with my friend and captain, Captain Tasos, and the amazing team on board." Andrew, like many of the entertainers I have seen and met on Celebrity ships, is encouraged to be who he is, 'out' and proud. 
The Edge will kick off Celebrity's fifth annual Pride Party at Sea during its June 10, 2023, sailing. "The party will take place in tandem across the award-winning Celebrity fleet, with each ship 'handing off the party baton' to the next, to keep the festivities running across hemispheres and time zones. A variety of multi-generational LGBTQ+ focused programming will take place throughout the month of June. Together, officers, staff and crew around the world will participate in Celebrity's signature Pride programming."
You should know one of the things straight couples could always do on a Celebrity cruise is have the captain marry them. Now, since same-sex marriage became legal in Malta, where most Celebrity ships are registered, their captains can legally marry same-sex couples. After this happened the first legal same-sex marriage at sea, on a major cruise line, occurred on board Celebrity Equinox in January 2018 when the captain married Francisco Vargas and Benjamin Gray.
Celebrity is a Florida-based company, and along with Disney, they are standing up for the LGBTQ community. They have been a Presenting Sponsor of Miami Beach Gay Pride for four years in a row. They continue to advertise their collaborations with gay cruise companies like VACAYA, which has charted the Celebrity Apex for a cruise of the Caribbean in 2024. The ship will be sailing with a lot of happy LGBTQ cruisers on Feb 17-24, 2024 for seven nights from Fort Lauderdale to Puerto Rico, St. Croix, and Antigua. For anyone who hasn't been on the Apex, it is an amazing ship. While not during an official Pride month I will show my Pride along with many other LGBTQ travelers on Celebrity Beyond this October out of Rome, and on Celebrity Ascent in October 2024 out of Barcelona. The Ascent hasn't even set sail yet.
Let's hope other companies will follow Celebrity's lead and value the LGBTQ community. We are entitled to live our lives safely and to the fullest, as who we were born to be. 
Peter Rosenstein is a longtime LGBTQ rights and Democratic Party activist. He writes regularly for the Blade.