Jueza declara inconstitucional la política de certificados de nacimiento de Puerto Rico
Tres puertorriqueños trans y un grupo LGBT eran demandantes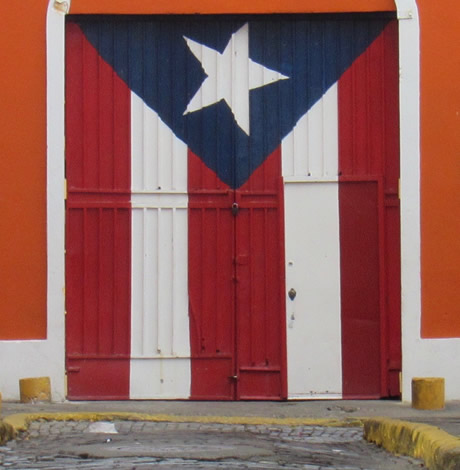 Lambda Legal el pasado abril presentó una demanda en nombre de tres puertorriqueños trans y Puerto Rico Para [email protected], un grupo LGBT local. La jueza de distrito federal Carmen Consuelo en su fallo que firmó el 28 de marzo declara inconstitucional la política de certificados de nacimiento de Puerto Rico que la Corte Suprema de Puerto Rico decretó en 2005.
Demandante Daniela Arroyo González en un aviso de prensa que Lambda Legal emitió el miércoles describió el fallo como "un importante paso en la lucha de las personas transexuales y transgénero en Puerto Rico."
"Es un gran alivio finalmente tener un certificado de nacimiento exacto que refleje en verdad quien yo soy. Me hace sentir más segura y que mi país finalmente me reconoce, me respeta y protege mi identidad como mujer," ella añadió. "Hoy, las personas trans en Puerto Rico son más libres. El tribunal tomó la decisión correcta."
"Esta es una tremenda victoria para nuestros clientes y para todas las personas transgénero y transexuales nacidas en Puerto Rico," dijo Omar Gonzalez-Pagan, un abogado de Lambda Legal. "El gobierno de Puerto Rico ahora tiene que permitir el cambio del indicador de sexo en el certificado de nacimiento para que afirme y refleje la identidad precisa de toda persona trans."
Pedro Julio Serrano, el fundador de Puerto Rico Para [email protected], en Twitter describió el fallo como "histórico."
"En Puerto Rico Para [email protected] estamos orgullosos de ser parte de este caso que permite a personas trans atemperar su certificado de nacimiento," escribió. "Gracias a Lambda Legal y a los demandantes trans de este caso por su valentía."
VICTORIA HISTORICA: En @PRparaTodos estamos orgullosos de ser parte de este caso que permite a personas trans atemperar su certificado de nacimiento. Gracias @LambdaLegal y a [email protected] demandantes trans de este caso por su valentía. https://t.co/r8dWpDyZwd

— Pedro Julio Serrano (@PedroJulio) April 4, 2018
Gonzalez-Pagan dijo la política "no era solo discriminatoria" pero también "era una reliquia de un pasado que muestra perspectivas arcaicas de quiénes somos como pueblo y sociedad."
"Un certificado de nacimiento es un documento esencial," el dijo. "Es vital que los documentos de identidad reflejen quién somos de manera exacta. Nos complace que el tribunal haya reconocido que el gobierno no pueda interferir con la habilidad de las personas trans a vivir su vida de forma auténtica y que todo intento de prohibírselos es inconstitucional.
Conseulo emitió su fallo menos de sietes meses después del huracán María devastó Puerto Rico.
El gobernador Ricardo Rosselló, el secretario del Departamento de Salud Rafael Rodríguez y la directora del Registro Demográfico de Puerto Rico Wanda Llovet Díaz eran los acusados.
La Cámara de Representantes de Puerto Rico en febrero no pudieron obtener los suficientes votos para ir por encima del veto de Rosselló de un proyecto de ley de libertad religiosa que sus críticos mantenían permitiría la discriminación basada en la identidad de género y la orientación sexual. El gobierno de Puerto Rico el jueves anunció que no apelará el fallo de Consuelo.
Una juez federal ha declarada que Puerto Rico debe permitir a las personas trans de cambiar su género en su certificados de nacimiento.
NCAA adopts new policy amid fervor over transgender athletes
Sport-by-sport approach requires certain levels of testosterone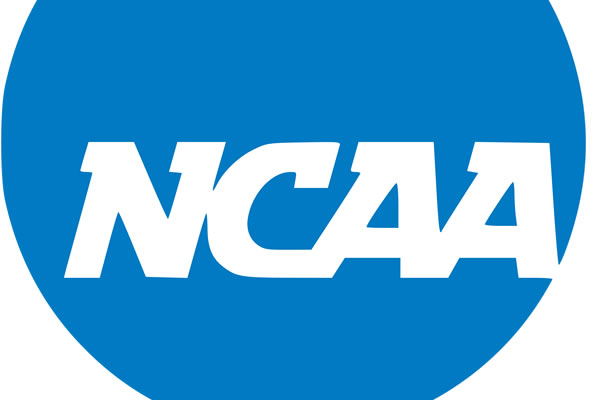 The National Collegiate Athletic Association has announced it has adopted new procedures on competition of transgender athletes, creating a "sport-by-sport" approach that also requires documentation of testosterone levels across the board amid a fervor of recently transitioned swimmers breaking records in women's athletics.
The NCAA said in a statement its board of governors voted on Wednesday in support of the "sport-by-sport" approach, which the organization says "preserves opportunity for transgender student-athletes while balancing fairness, inclusion and safety for all who compete."
Although the policy defers to the national governing bodies for individual sports, it also requires transgender athletes to document sport-specific testosterone levels beginning four weeks before their sport's championship selections. The new policy, which consistent with rules for the U.S. Olympics, is effective 2022, although implementation is set to begin with the 2023-24 academic year, the organization says.
John DeGioia, chair of the NCAA board and Georgetown president, said in a statement the organization is "steadfast in our support of transgender student-athletes and the fostering of fairness across college sports."
"It is important that NCAA member schools, conferences and college athletes compete in an inclusive, fair, safe and respectful environment and can move forward with a clear understanding of the new policy," DeGioia said.
More specifically, starting with the 2022-23 academic year, transgender athletes will need to document sport-specific testosterone levels beginning four weeks before their sport's championship selections, the organizational. These athletes, according to the NCAA, are also required to document testosterone levels four weeks before championship selections.
In terms of jurisdiction, the national governing bodies for individual sports are charged determines policies, which would be under ongoing review and recommendation by the NCAA, the organizational says. If there is no policy for a sport, that sport's international federation policy or previously established International Olympics Committee policy criteria would be followed.
The NCAA adopts the policy amid controversy over University of Pennsylvania swimmer Lia Thomas smashing records in women's swimming. Thomas, which once competed as a man, smashed two national records and in the 1,650-yard freestyle placed 38 seconds ahead of closest competition. The new NCAA policy appears effectively to sideline Thomas, who has recently transitioned and unable to show consistent levels of testosterone.
Prior to the NCAA announcement, a coalition of 16 LGBTQ groups, including the Human Rights Campaign and Athlete Ally, this week sent to a letter to the collegiate organization, urging the organizations strengthen non-discrimination protections as opposed to weakening them. The new policy, however, appears to head in other direction, which the LGBTQ groups rejected in the letter.
"While decentralizing the NCAA and giving power to conferences and schools has its benefits, we are concerned that leaving the enforcement of non-discrimination protections to schools will create a patchwork of protections rather than a comprehensive policy that would protect all athletes, no matter where they play," the letter says. "This would be similar to the patchwork of non-discrimination policies in states, where marginalized groups in some states or cities are protected while others are left behind by localities that opt not to enact inclusive policies."
JoDee Winterhof, vice president of policy and political affairs for the Human Rights Campaign, said in a statement after the NCAA announcement the new policy was effectively passing the buck.
"If the NCAA is committed to ensuring an environment of competition that is safe, healthy, and free from discrimination, they cannot dodge the question of how to ensure transgender athletes can participate safely," Winterhof said. "That is precisely why we and a number of organizations across a wide spectrum of advocates are urging them to readopt and strengthen non-discrimination language in their constitution to ensure the Association is committed to enforcing the level playing field and inclusive policies they say their values require. Any policy language is only as effective as it is enforceable, and with states passing anti-transgender sports bans, any inclusive policy is under immediate threat. We are still reviewing the NCAA's new policy on transgender inclusion and how it will impact each and every transgender athlete."
Transgender rights group's Los Angeles office receives bomb threat
[email protected] Coalition evacuated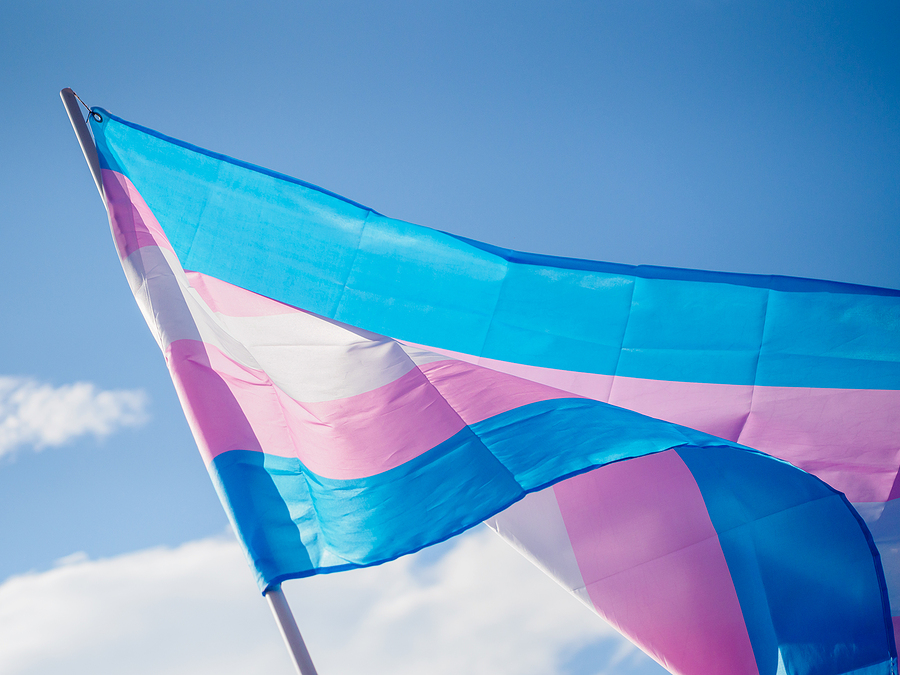 A bomb threat was phoned in Wednesday afternoon to the Wilshire Boulevard Koreatown offices of the [email protected] Coalition, Bamby Salcedo, the president and CEO of the non-profit organization told the Los Angeles Blade.
According to Salcedo, an unidentified male caller told the staff person who answered at approximately 3 p.m., while delivering the threat said; "You're all going to die." The staff immediately evacuated everyone from their offices and then contacted the Los Angeles Police Department for assistance.
Officers, specialists and detectives from the Rampart Division of the LAPD responded and swept the building. A spokesperson for the LAPD confirmed that the incident is under active investigation but would make no further comment.
On a Facebook post immediately after the incident the non-profit wrote; "To ensure the safety of our clients and staff members, we ask that you please NOT come to our office."
In a follow-up post, Salcedo notified the organization and its clientele that the LAPD had given the all-clear and that their offices would resume normal operations Thursday at 9:00 a.m. PT.
"Thank you for your messages and concern for our staff and community," Salcedo said.
"No amount of threats can stop us from our commitment to the TGI community," she added.
The [email protected] Coalition was founded in 2009 by a group of transgender and gender non-conforming and intersex (TGI) immigrant women in Los Angeles as a grassroots response to address the specific needs of TGI Latino immigrants who live in the U.S.
Since then, the agency has become a nationally recognized organization with representation in 10 different states across the U.S. and provides direct services to TGI individuals in Los Angeles.
In 2015, the [email protected] Coalition identified the urgent need to provide direct services to empower TGI people in response to structural, institutional, and interpersonal violence, and the Center for Violence Prevention and Transgender Wellness was born.
Since then, the organization has secured funding from the state and local government sources as well as several private foundations and organizations to provide direct services to all TGI individuals in Los Angeles County.
The [email protected] Coalition's primary focus is to change the landscape of access to services for TGI people and provide access to comprehensive resource and services that will improve the quality of life of TGI people.
Jim Obergefell announces bid for seat in Ohio state legislature
Marriage plaintiff moves on to new endeavor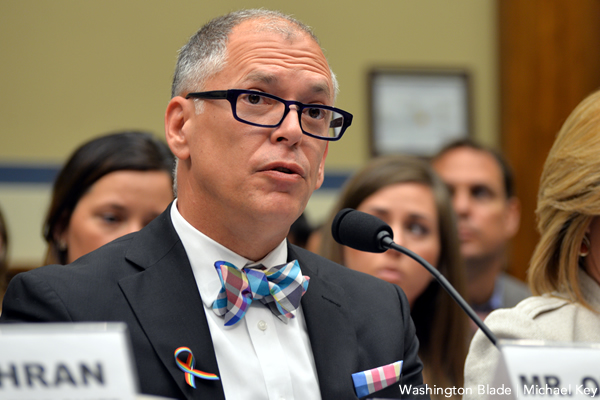 Jim Obergefell, the lead plaintiff in the litigation that ensured same-sex couples have the right to marry nationwide, announced on Tuesday he'd pursue a new endeavor and run for a seat in the state legislature in his home state of Ohio.
"You deserve a representative who does the right thing, no matter what. You deserve a representative who fights to make things better for everyone," Obergefell said. "I've been part of a national civil rights case that made life better for millions of Americans. Simply put, I fight for what's right and just."
Obergefell, who claims residency in Sandusky, Ohio, is seeking a seat to represent 89th Ohio District, which comprises Erie and Ottawa Counties. A key portion of his announcement was devoted to vowing to protect the Great Lakes adjacent to Ohio.
"We need to invest in our Great Lake, protect our Great Lake, and make the nation envious that Ohio has smartly invested in one of the greatest freshwater assets in the world," Obergefell said.
Obergefell was the named plaintiff in the consolidated litigation of plaintiffs seeking marriage rights that led the U.S. Supreme Court to rule in 2015 for same-sex marriage nationwide. Obergefell was widower to John Arthur, who died of amyotrophic lateral sclerosis, and was seeking the right to be recognized as his spouse on his death certificate. The ruling in the consolidated cases ensured same-sex couples would enjoy the full benefits and responsibilities of marriage.
"We should all be able to participate fully in society and the economy, living in strong communities with great public schools, access to quality healthcare, and with well-paying jobs that allow us to stay in the community we love, with the family we care about," Obergefell said in a statement on his candidacy.