April 13, 2018 at 4:11 pm EDT | by Staff reports
Parents of LGBT youth struggle with sex talk
CHICAGO — New research from Northwestern University explores how parents of LGBT teens often struggle when discussing sex with their children, sometimes because of discomfort or lack of information. However, a separate university study of gay and bisexual male teens found that many longed to be closer to their parents and better able to converse with them about sexuality and dating, the Chicago Tribune reports citing information published by MedicalXPress.
Historically, there's been very little academic study of how parenting can affect the sexual behavior of LGBT youths, said researcher Michael Newcomb, associate director for scientific development for the Institute for Sexual and Gender Minority Health at Northwestern's Feinberg School of Medicine.
"We know a lot about how parents can influence the heterosexual teen's sexual health, but we know very little about how parents can affect the sexual health of (LGBT) teens," he told the Tribune. "And in some ways, the same parenting practices would be relevant to (LGBT) teens, like talking to your kids about sex, monitoring who they're hanging out with, who they're dating, all those types of things."
Yet even among parents who were open to talking to their children, many acknowledged a level of ignorance when it comes to gay sex.
"Those parents are unintentionally leaving out information that's very specific to (LGBT) sexuality that might leave those young people unprepared for the situations they would have to encounter and can put them at risk," Newcomb said, according to the Tribune.
The study, published last month in the journal Sexuality Research and Social Policy, surveyed 44 parents of LGBT teens from across the country in online focus groups.
More than three-quarters of parents reported talking with their teen about using protection and about half described educating their kids about potential health risks. Roughly a quarter were concerned about predators or violence, particularly the parents of gay boys and transgender teens.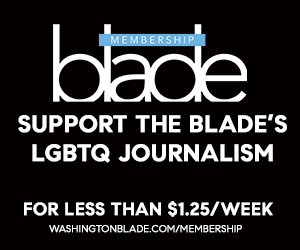 Sign Up for Blade eBlasts