National Cannabis Festival returns for 4/20 weekend
Annual concert/summit offers LGBT-inclusive education, music and more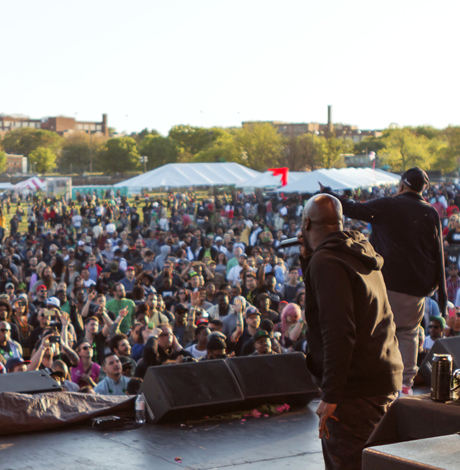 National Cannabis Festival

Saturday, April 21

Noon-8 p.m.

RFK Stadium

2400 E Capitol St., S.E.

$42-90
The National Cannabis Festival plans to bring music, education and good vibes to RFK Stadium with plenty of LGBT support.
The festival was the brainchild of Caroline Phillips who envisioned a cannabis event that was more affordable than the typical cannabis trade show. Phillips also wanted a space for people to learn about advocacy groups that have worked toward the legalization of cannabis nationwide for decades. In 2015, the inaugural National Cannabis Festival, founded and executive produced by Phillips, welcomed an estimated 5,000 attendees for its all-day event that included a concert from De La Soul.
This year marks the festival's third annual event, which is expected to bring in an estimated 10,000 attendees for music, games, contests, food and education sessions.
Legendary hip hop group Cypress Hill will headline the all-day concert, which will include performances from reggae artist See-I and newcomer Beau Young Prince. Local artists will also take the stage including go-go band Backyard Band, DJ Ayes Cold, indie-soul band Oh He Dead, Names and Marlee. Samy K and Reesa Renee will host the concert.
For attendees more interested in policy, the festival also hosts the National Cannabis Policy Summit on Friday, April 20 at the Newseum (555 Pennsylvania Ave., N.W.). There will be speakers and panels such as "All the Buzz: How Does Media Portrayal Impact the Future of Cannabis?," "The Exit Drug: Can Medical Cannabis End the Narcotics Epidemic?" and more. Registration is free.
Laila Makled was running the D.C. chapter of Women Grow, a women's business cannabis networking organization, when she was introduced to Phillips. Interested in further pursuing a career in cannabis advocacy, Makled came on board as co-chair of the National Cannabis Festival Advocacy Committee. Makled says that throughout the festival there will be speeches from activists and leaders including Congresswoman Eleanor Holmes Norton (D-District of Columbia), D.C. Council member At-Large Robert C. White Jr., Maryland Del. David Moon and Congresswoman Tulsi Gabbard (D-Hawaii).
For Makled, mixing education throughout the concert is an ideal way to let attendees have fun but still learn cannabis policy.
"We want those people who are just coming to chill, smoke and listen to music to come in and see that we have an education pavilion where we're having policy talks all day. We have an advocacy pavilion where they can go talk to the advocacy groups, sign up for email lists and get involved on a local level," Makled says. "With all of those things they really have no choice but to walk out with a little extra knowledge than they had before. It's ingrained into the festival."
The Weedmaps Educational Pavilion will give some of that knowledge with lessons on cannabis legalization and the cannabis industry. Guests can also peruse the Bulb Wellness Pavilion where they can speak with medical professionals, holistic medicine practitioners, yoga instructors, dispensary owners and more.
When attendees aren't learning about cannabis health, policy or listening to music, they can wander through the Exhibitor Fair, which features more than 70 exhibitors from around the United states. The D.C. Glass Gallery General Admission Lounge will have high-end pipes, accessories and activities throughout the day.
Guests can stop by the Hempworx Munchine Zone for snacks, beverages and free water. Other on-site activities will include lawn games, a photo booth and game zone.
The LGBT community will be well represented at the festival with LGBT-identifying speakers and LGBT-friendly vendors.
Statistically, the LGBT community has been more accepting of cannabis usage than heterosexuals. According to a 2014 study conducted by the Colorado Department of Public Health and Environment, 30 percent of LGBT Coloradans had consumed cannabis in the past month compared to 12.9 percent of heterosexuals. And 64.4 percent of LGBT respondents surveyed also said that they had consumed cannabis in their lifetime compared to 48.7 percent of straight respondents.
A study conducted by the General Social Survey also reports that in 2016, 80 percent of LGBT Americans supported the legalization of cannabis compared to 58 percent of heterosexuals.
Makled, who identifies as queer, says that for her the LGBT community and the cannabis community share a common stigma by society.
"I think there's a natural connection between the cannabis movement and the LGBTQ movement. I had come out at a very young age," Makled says. "I was 16. I realized I wanted to pursue a career in advocacy and business within cannabis. It was a whole other coming-out process. Because both the cultures have been living on the fringe of society and have been forced to celebrate behind closed doors. Not only are you having to come out saying, 'I'm gay' but also coming out saying, 'I support consuming and legalizing cannabis and criminal justice reform.'"
LGBT participants this year include D.C. Vote's Barbara Hemlick; Get Hemp Butter's Kyla Hill; Marijuana Policy Project's Kate Bell; Hemp Kettle Tea Company, a queer-owned indy tea company; Jenn Michelle Pedini from Virginia NORML; and Drug Policy Alliance's Queen Adesuyi.
Makled hopes that more widespread cannabis legalization and criminal reform will lead to people becoming more open about cannabis usage.
"I think like any group of people or culture there's a need and desire to celebrate that culture. That's exactly what the National Cannabis Festival is. It's the perfect intersection of culture, advocacy, arts and music. More people would come out of the green closet, which people compare coming out of the LGBTQ closest, to coming out of the cannabis closest. The more people are comfortable, the more people realize the medicinal and social benefits of cannabis, the more people will start to come out," Makled says.
Mayor's office to host Pride tie-dye party
Guests to make colorful shirts for 'PEACE. LOVE. REVOLUTION' theme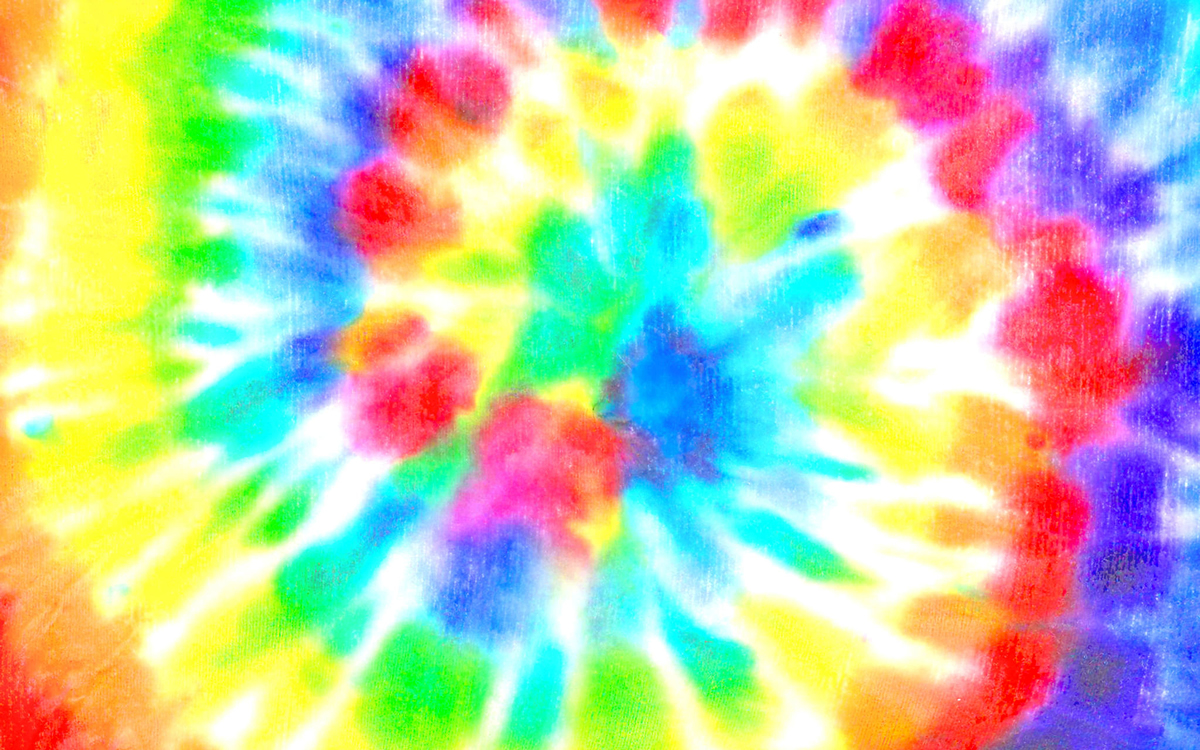 The Mayor's Office for LGBTQ Affairs will host "Love Out Loud: Tie Dye Party for Pride" on Wednesday, June 7 at 5 p.m. at the Frank D. Reeves Center of Municipal Affairs.
The event, hosted along with the DC Center for the LGBT Community and Capital Pride Alliance, will be an afternoon for community and artistry. Guests are encouraged to bring their creativity to make some colorful tie-dye shirts in line with this year's Pride theme, "PEACE. LOVE. REVOLUTION."
This event is free to attend and more details are available on Eventbrite. 
D.C. to celebrate LGBTQ poetry
Pride Poem-a-Day presents second installation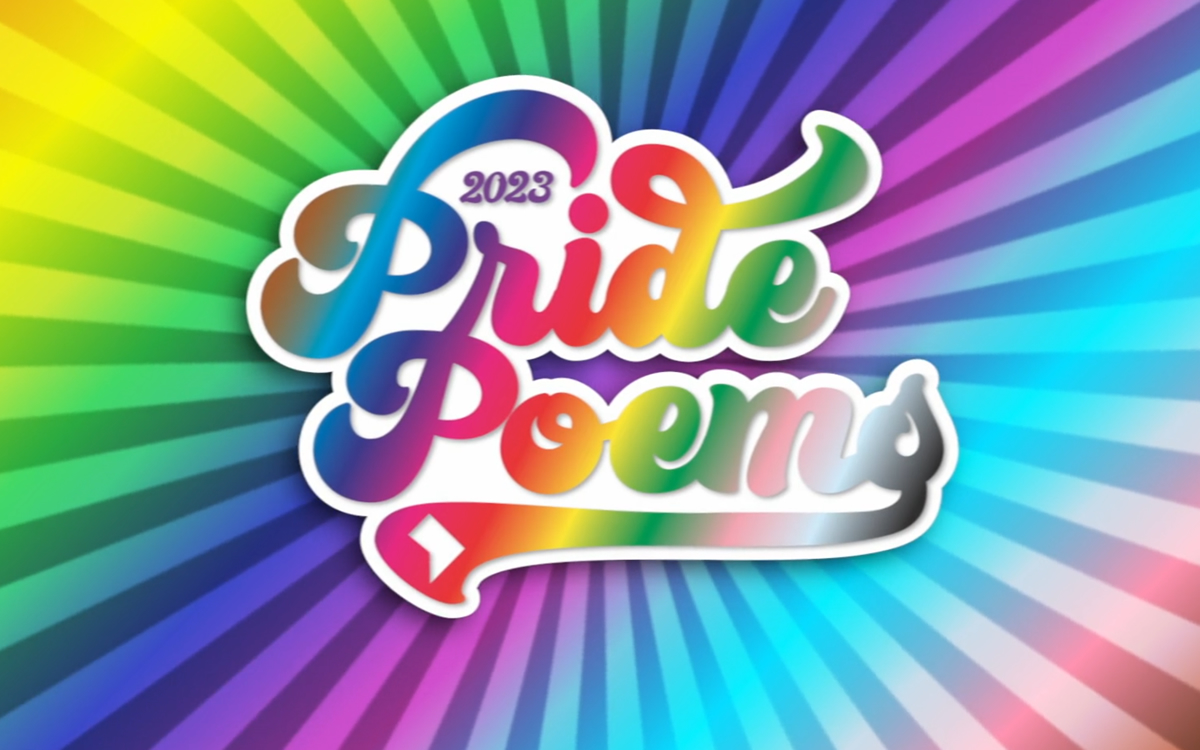 DC Pride Poem-a-Day will present its second installation of short videos featuring LGBTQ poetry from the Washington, D.C. area to celebrate Pride month.
A new video will be released each day in June and will feature different poets reading an original poem on the theme of "heritage."
The videos highlight LGBTQ poets from a variety of backgrounds, ethnicities, races, and countries of origin, and also poets from minority religions, multi-lingual, and disabled. 
To access the poetry, visit DC Pride Poems' website.
Calendar: June 2-8
LGBTQ events in the days to come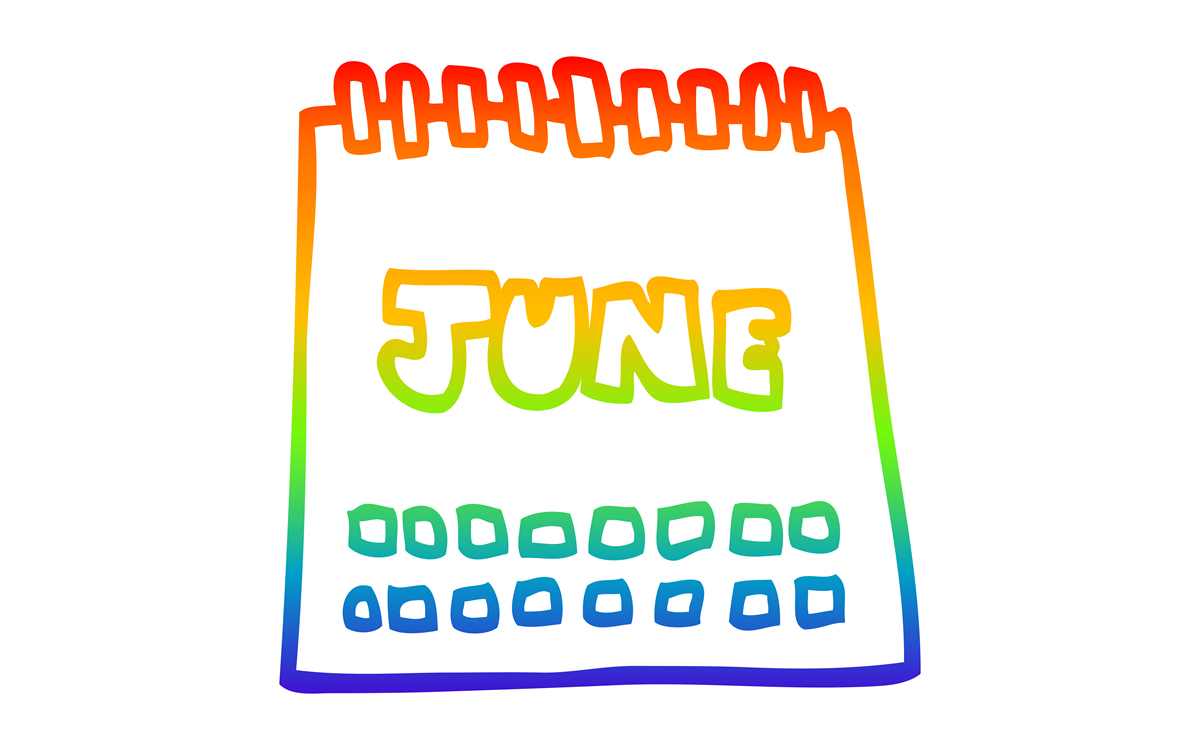 Friday, June 2
Center Aging: Friday Tea Time will be at 2 p.m. on Zoom. This event is a social hour for older LGBTQ+ adults. Guests can bring a beverage of choice. For more information, contact [email protected].
Go Gay DC will host "LGBTQ+ Pride Kickoff Social" at 7 p.m. at The Commentary. This event is ideal to make new friends in the LGBTQ community and enjoy the bottomless happy hour specials at Puro Gusto. Admission is free and more details are available on Eventbrite.
Saturday, June 3
Virtual Yoga Class with Jesse Z. will be at 12 p.m. online. This is a weekly class focusing on yoga, breath work, and meditation. Guests are encouraged to RSVP on the DC Center's website, providing your name, email address, and zip code, along with any questions you may have. A link to the event will be sent at 6 pm the day before.
LGBTQ People of Color Support Group will be at 1 p.m. on Zoom. LGBTQ People of Color can come together and talk about anything affecting them in a space that strives to be safe and judgment free. There are all sorts of activities like watching movies, poetry events, storytelling, and just hanging out with others. For more details, visit thedccenter.org/poc or facebook.com/centerpoc.
Project DC Events will host "DC Pride Crawl" at 2 p.m. at Dupont Circle's best bars. Guests are encouraged to put on their brightest and most colorful outfit, grab friends, and enjoy a day of drinks and celebration. Tickets start at $20 and can be purchased on Eventbrite. 
Sunday, June 4
AfroCode DC will be at 4 p.m. at Decades DC. This event will be an experience of non-stop music, dancing, and good vibes and a crossover of genres and a fusion of cultures. Tickets cost $40 and can be purchased on Eventbrite.
"Largest LGBTQIA+ Singles Flamingle" will be at 7 p.m. at THRoW Social DC. Guests can enjoy signature cocktail and wine specials, food, games, and live music while mingling with single people in the local LGBTQ community. This event is free and more details are available on Eventbrite.
Monday, June 5
Center Aging Monday Coffee and Conversation will be at 10 a.m. on Zoom. LGBT Older Adults — and friends — are invited to enjoy friendly conversations and to discuss any issues you might be dealing with. For more information, visit the Center Aging's Facebook or Twitter.
Capital Pride Interfaith Service Planning Meeting will be at 6 p.m. on Zoom. The Capital Pride Interfaith Service is an "integrated service" respectfully demonstrating the breadth, depth, and sincerity of our faith, exposing the lie that anti-gay fundamentalists have a monopoly on faith and religion. For more details, [email protected]. 
Tuesday, June 6
Go Gay DC will host "LGBTQ+ Pride Reception" at 5 p.m. at Turkish Coffee Lady. This event is to foster cross-cultural connectedness and make friends in the LGBTQ+ and allied community. Attendance is free and more details are available on Eventbrite.
Pride on the Patio Events will host "LGBTQ+ Social Mixer" at 5:30 p.m. at Showroom. Dress is casual, fancy, or comfortable and guests are encouraged to bring the most authentic you to chat, laugh, and get a little crazy. This event is free and more details are available on Eventbrite. 
Wednesday, June 7
Job Club will be at 6 p.m. on Zoom. This is a weekly job support program to help job entrants and seekers, including the long-term unemployed, improve self-confidence, motivation, resilience and productivity for effective job searches and networking — allowing participants to move away from being merely "applicants" toward being "candidates." For more information, email [email protected] or visit thedccenter.org/careers.
Center Aging Women's Social & Discussion Group will be at 6:00p.m. on Zoom. This group is a place where older LGBTQ+ women can meet and socialize with one another. To register, visit the DC Center's website. 
Thursday, June 8
KINETIC Presents will host "KINETIC Pride 2023 DC Weekend Pass" at 10 p.m. at four D.C. venues. This partnership with Capital Pride Alliance will feature a performance by global pop star Betty Who at Echostage, stunning visuals, and top talent. Tickets start at $149 and can be purchased on Eventbrite.