Love songs re-imagined as LGBT standards
'Universal Love' arrives in time for Pride season, June weddings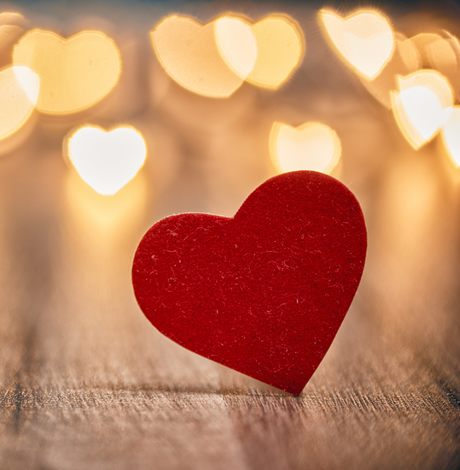 "Birds do it, bees do it/Even educated fleas do it," enthused Cole Porter, in his 1928 hit "Let's do it," "…let's fall in love."
Ninety years later, hetero or LGBTQ, following Porter's exhortation, we're still, madly, exuberantly, falling in love. Nothing celebrates and nourishes love and romance more than music – from Beatles tunes to soul classics to Broadway musical standards. What couple hasn't spoken of "our song?"
I felt the ping of youthful first love, when after hearing Van Morrison sing "Brown Eyed Girl," the girl I was with told me, "you're my brown eyed girl."
Yet, many of us who are queer often feel disconnected when listening to songs.  Frequently, the music we hear – whether contemporary pop, classic rock or showbiz tunes — is addressed primarily to a hetero audience. Love songs to women are sung by men. Women sing love songs to men. Artists, even some queer artists, often use the pronoun "you" rather than a same-sex pronoun in a song.
Once, a woman and I heard Van Morrison sing "Crazy Love." It's a fab song! I love Van the Man! But, it was surreal for us, two women on a date, to hear a guy, sing "she give me love, love, love, love, crazy love." Though, lovely, something gets lost in translation, when you encounter this disconnect.
In the age of marriage equality, where are the queer-friendly songs – the ones you can dance to without being a pronoun contortionist?
Don't despair! Love conquers all. As Bob Dylan memorably sang, "The Times They Are a-Changin." Just in time for spring, wedding and Pride season, a new EP "Universal Love -Wedding Songs Reimagined" has been released. The LGBTQ-friendly album features six queer and straight artists covering popular standards. MGM Resorts International funded the album of same-sex wedding anthems. Between 20 to 30 percent of the nuptials at MGM's 15 hotels in Las Vegas are gay weddings, MGM International Resorts chief executive Jim Murren told The New York Times.
In a nod to how LGBTQ-sympatico the cultural landscape has become, all of the songs' publishers gave permission for the music's lyrics to be changed on "Universal Love."     
Most indicative of the changing times, on "Universal Love," Dylan who was awarded the Nobel Prize in Literature in 2016 for his iconic lyrics, sings a queer version of the 1929 Great American Songbook standard "She's Funny That Way."  Some of us Dylan aficionados are a bit cynical because he has just come out with a collection of whiskeys called Heaven's Door. Yet, props to Dylan, for his work on this album. In a nod to queer love, Dylan records the standard as "He's Funny That Way." Dylan jumped at the chance to be a part of "Universal Love," Rob Kaplan, the album's producer told The New York Times. "It wasn't just 'yes, I'll do this,'…It was 'hey, I have an idea for a song."
Valerie June's version of queer playwright, songwriter, and actor Noel Coward's 1932 song "Mad About the Boy" takes you back to the days of camp and big bands. Then, a gay version of the song written by Coward was never performed because of homophobia. It's a pleasure to hear June, a woman, sing this standard as "Mad About the Girl."
On the album, Kesha does a knock-out rendition of Janis Joplin's "I Need a Man to Love" (recast as "I Need a Woman to Love). Kele Okereke beautifully recasts the Temptations classic "My Girl" as "My Guy," and St. Vincent does a kick-ass version of the Crystals' 1963 hit "And Then He Kissed Me" (morphed into "And Then She Kissed Me").
For the EP, Ben Gibbard of Death Cab for Cutie revamps the Beatles' classic "And I Love Her" as "And I Love Him." As so often happens, the straight artists who sing in "Universal Love" became supportive of marriage equality because their queer family members or friends wanted to marry. Gibbard joined the same-sex marriage bandwagon because his sister is a lesbian. "When my sister got married, it was everything that my parents — and I — could have ever expected from a wedding ceremony and more," Gibbard wrote in "The Daily Beast" in 2012.
Another new album "Instant Love" features women singing love songs to other women.  Listening to Irma Thomas sing "Crazy Love" on "Instant Love" is breathtaking.
Our world is filled with problems from wars to hate to poverty. Yet, let's take a moment to celebrate queer, "crazy" love.
Kathi Wolfe, a writer and poet, is a regular contributor to the Blade.
Impact lingers 22 years after that bright September morning
Religious zealotry that led to 9/11 can be seen in far right politics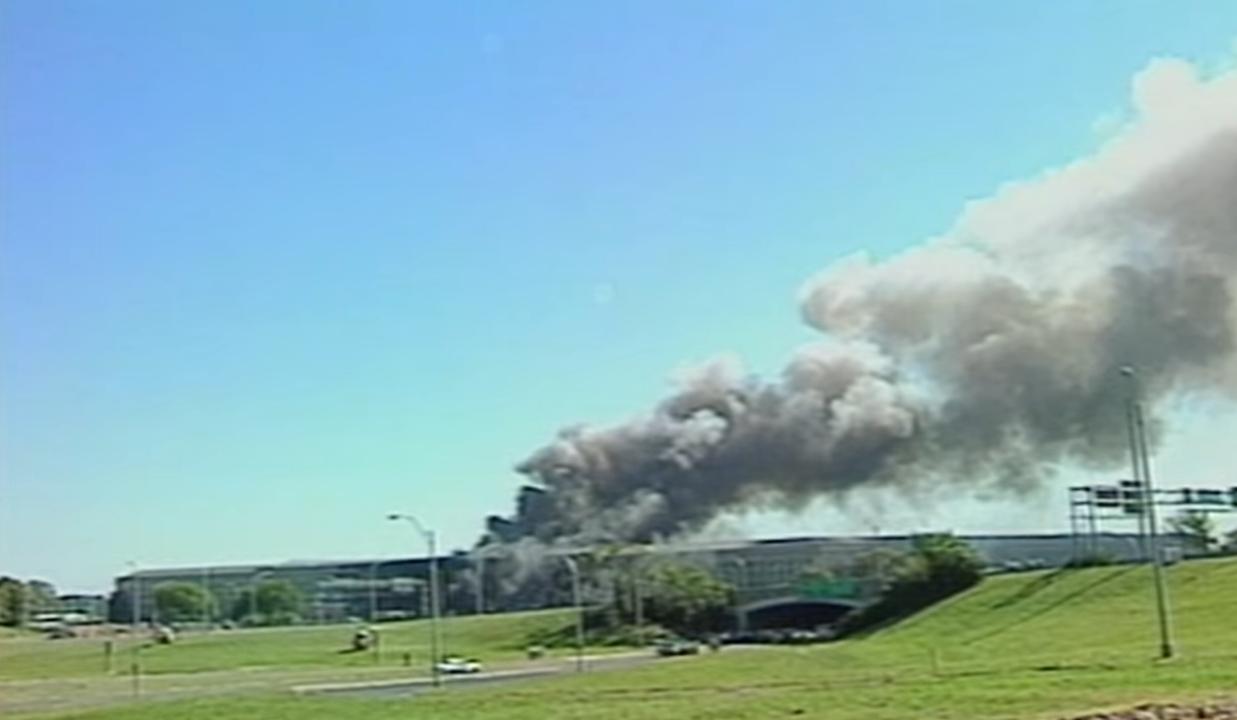 Tuesday, September 11, 2001, a point in time that forever altered the world in a series of events, terrorist attacks, that would linger on politically, spiritually, culturally, and leave an indelible mark on those alive at the time who experienced that day.
A human being born that day celebrates their twenty-second birthday this week, having grown up in a world where security measures — some draconian — dominate and where a certain sense of collective innocence has been lost.
Perhaps the ultimate irony is that lessons of peaceful diplomacy that could have possibly been gained from that day were instead lost to the sense of paranoia and nationalistic ideology and messaging as governments reacted, and in the case of the United States, commencement of a war that became the longest in American history.
The number of American service members who died fighting the wars in Iraq and Afghanistan had passed 7,000 at the end of 2021. The 'War on Terror' as it was known spanned 20 years, saw the expenditure of $6 trillion, 900,000 lives lost around the globe and at least 38 million people who have been displaced.
9:37:46 AM, The Pentagon in Arlington, Va., just across the Potomac River from Washington, D.C.: American Airlines Flight 77, which had taken off from Dulles International Airport, struck the southwest side of the building killing 184 people.
This reporter was in the Pentagon that fateful morning, having agreed to substitute for a sick colleague. I witnessed the utter disbelief on the faces of every one of my colleagues as we were clustered around a television set watching the events unfolding in New York City at the World Trade Center and then suddenly it was our turn as the entire building shook as Flight 77 crashed into the southwestern face of the Pentagon.
The next 16 hours are still a vignette of sounds, smells, and sights from that day that have never left me. The events of that day would later define my career and set me on a path of being far more cynical than I was previously as I viewed a changed world.
Here, two decades later, I reflect still on what could have been and yet still remain optimistic even in the face of greater turmoil, widespread authoritarianism, a global climate crisis exacerbated by war, and then too of war itself as evidenced by the illegal incursion into the sovereignty of Ukraine.
The rise of nationalism, especially of the white supremacist variety tied to religious fundamentalism, is the primary danger and the direct linear descendent of the terrorism that was seen on that Tuesday morning 22 years ago. It is not just an American issue, it is a global issue, one that needs to be exposed and then dealt with.
The religious zealotry that fed the extremist ideology that led to the acts of terrorism that bright September morning can be seen again manifesting in the extremist actions of the far right beyond politics. Book bans, the war on trans and queer people, stifling of free speech and ideas, promotion of anti-immigrant, anti-LGBTQ and racist ideas all contribute to a society that is rapidly becoming very unsafe and a petri dish for the next 9/11.
This is the lingering impact of that long ago day and must be mitigated, before history repeats itself.
Brody Levesque is editor of the Los Angeles Blade. 
There's a good chance you're overpaying for medication
New policy lets worst offenders behind high drug prices off the hook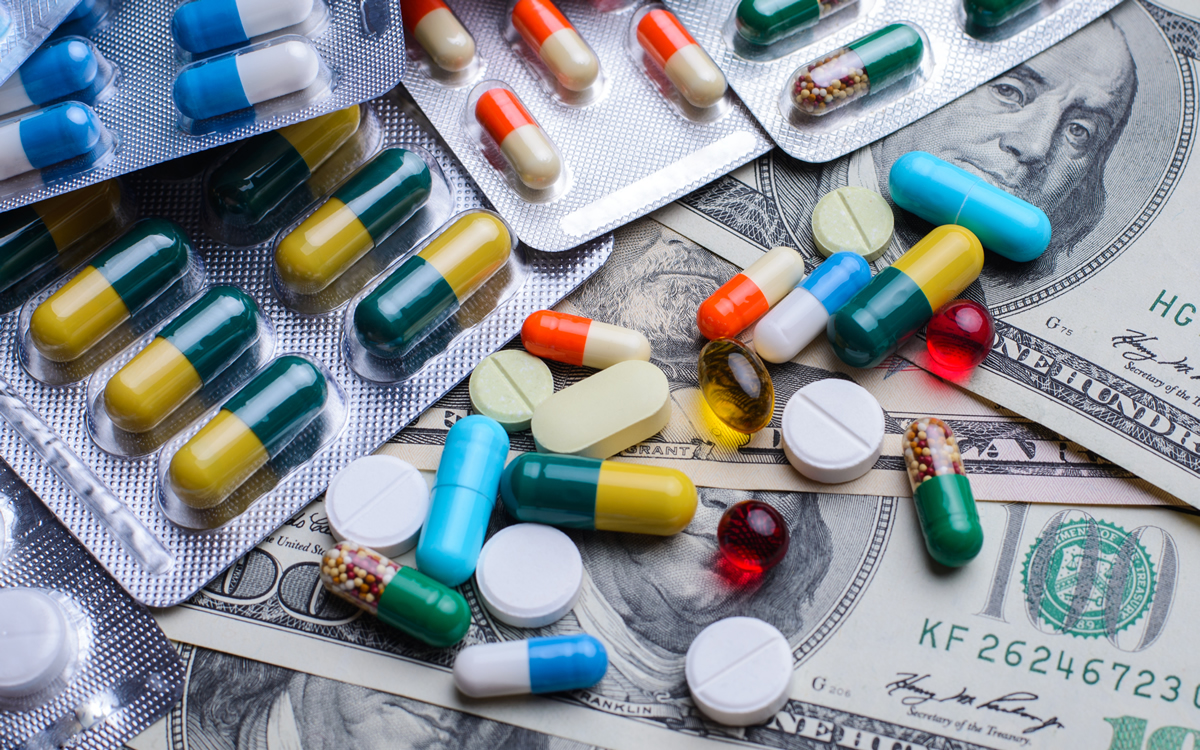 In its push to lower the cost of medicine, Congress has focused on giving Medicare the authority to negotiate drug prices with manufacturers. Officials just announced the first 10 medicines up for negotiation under the Inflation Reduction Act (IRA).
Unfortunately, all of the attention given to that policy lets some of the worst offenders behind high drug prices off the hook: pharmacy benefit managers, or PBMs — companies that function as powerful drug-industry middlemen.
Acting on behalf of insurers, PBMs use their buying clout to obtain discounts and rebates from drug makers. In theory, these savings should be passed on to patients at the pharmacy counter. But in fact, while PBMs extract billions of dollars in profit for themselves each year, patients see little to no benefit.
It's time to change this system. Thankfully, lawmakers now have PBMs in their sights in a proposed bipartisan reform bill.
The fundamental problem is that PBMs wield enormous influence over drug prices, with virtually no transparency or accountability. They're able to wield such power because they control insurance company formularies — those lists that determine which drugs your insurer will cover, and on what terms.
PBMs have drug manufacturers over a barrel because (in a helpless position), in order to make sufficient sales, the manufacturers need their products on formularies on favorable terms. But even though PBMs are charged with obtaining discounts, their interests are not aligned with those of patients. In fact, just the opposite is true.
The PBM revenue model is linked to the list prices of drugs. The higher the list price, the bigger the discount they can obtain. That means that PBMs make more money off more expensive medicines, giving them a perverse incentive to offer better formulary placement to pricier treatments. But that, in turn, pressures drug makers to increase list prices, on the expectation of offering larger discounts.
Meanwhile, the coinsurance obligations that patients pay continue to be calculated based on list prices — not the discounted prices insurers actually pay. By exploiting this difference, PBMs manage to charge two-thirds of patients for the full list price of a drug, even though they've negotiated deep discounts from the manufacturer.
Mergers and acquisitions among PBMs and insurers have given them even more power. Currently, just three PBMs make up 80% of the prescription drug market, and the top six control nearly the entirety, 96%. At the same time, the three biggest PBMs either own or are owned by the three biggest insurance companies. They also use their sway to steer patients to fill prescriptions at the pharmacies they likewise own.
Consider how this whole setup affects patients with HIV. While there are more than 30 FDA-approved medicines to treat the virus, a PBM can steer patients toward the most expensive options via their insurance coverage. Then, a patient can be required to pay a percentage of the list price out of pocket, rather than a percentage of the lower price the insurer actually paid.
There's still more in the PBM-insurer bag of tricks. Drug makers often issue discount coupons to help patients with coinsurance requirements. But PBMs and insurers essentially steal the value of those coupons right back, by refusing to count them toward deductibles and annual caps on out-of-pocket spending.
Insurers and their PBMs are also behind the "utilization management" rules that patients increasingly face when seeking care. So-called "prior authorization" policies, for instance, require doctors to ask insurers' permission before ordering certain drugs or tests. Such policies have been an obstacle to patients obtaining PrEP drugs, the pre-exposure prophylaxis that prevents HIV transmission.
As so many activists and lawmakers have observed, we need to bring down out-of-pocket medication costs. One-third of Americans report not filling a prescription because of price, and we know that when prescription costs increase, patients are less likely to adhere to their medication regimen. Their health suffers as a result, often requiring additional interventions and hospital stays.
But the new IRA plan for drug-price negotiations can't solve all these problems. Lawmakers also need to rein in PBMs. Specifically, any new legislation should decouple PBM compensation from the list prices of drugs, so that the companies aren't motivated to steer patients toward the most expensive treatments.
For the sake of patients, myself included, there's no time to lose.
Guy Anthony is president and CEO of Black, Gifted & Whole.
Virginia represents a key test for Democrats
Early voting begins Sept. 22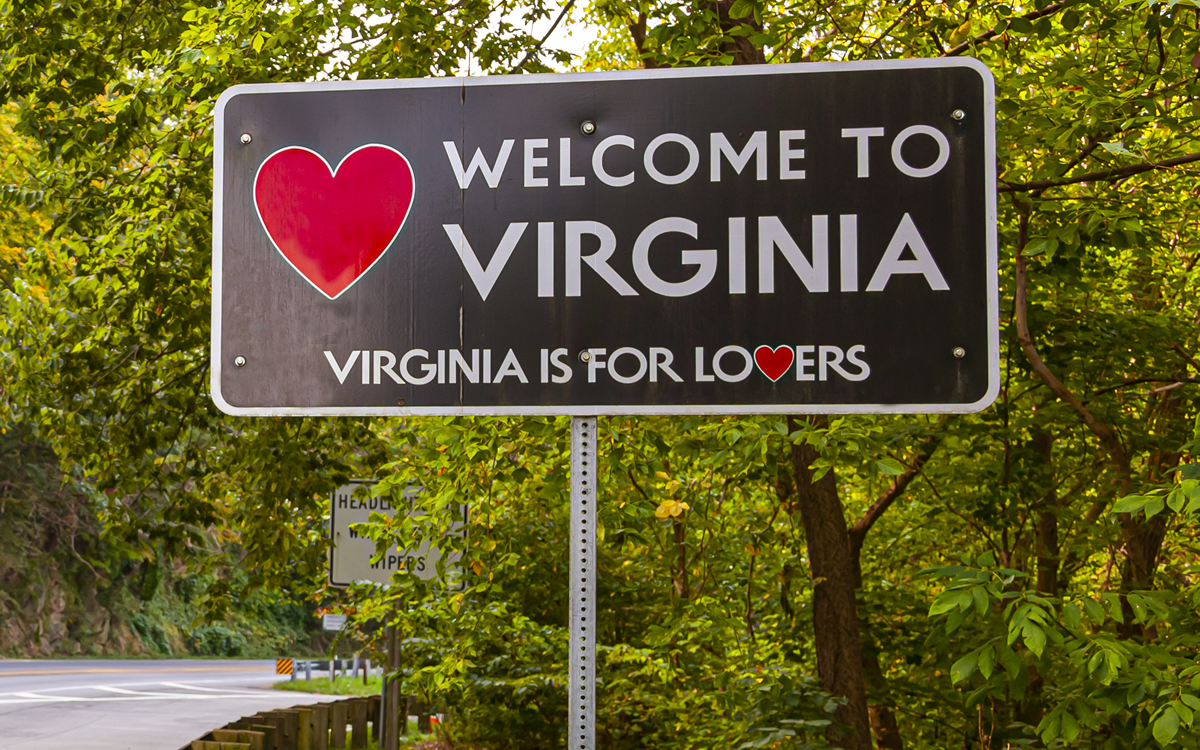 Time for any Virginian who cares about decency, equality, fairness, quality healthcare, climate change, basic human rights, women's rights, and the rights of the LGBTQ community to get off their butt and vote. If you care about any of these things, you have only one option in Virginia: Vote for Democrats.
It may be sad to accept, but the Republican Party in Virginia, from Gov. Glenn Youngkin, down the ballot to school board candidates, are part of the Trump cult. Some use prettier words, but they are not better. Youngkin is a Trump in sheep's clothing. He wants to take away rights from women to control their own bodies and rewrite abortion laws in Virginia so the state has more control. He is in favor of banning books from school libraries, and set up a state hotline for parents to report on teachers. He is for taking away the rights of transgender students and curbing the rights of the LGBTQ community.
Republican school board candidate Harry Jackson sent out a postcard to voters in Fairfax County, where he is pictured on the front. On the flip side are illustrations of sex acts he claims are depicted in some of the books he wants FCPS to remove from schools. He sends these out so young children can see them on an open postcard. He doesn't acknowledge they couldn't see them in the schools in books, which would give educational explanations for what they are, for an older child, who could understand. This is your Republican Party in Virginia today.
I have confidence in the people of Virginia. I think the majority are decent people, but it is those decent people who must vote. Virginia voters can start early voting, in-person, on Friday, Sept. 22.
To vote in Virginia you must be 18 years of age and can register online, in person, or by mail. You have until Oct. 16 to register to vote in the Nov. 7, 2023 elections. You can continue to register after that but will have a provisional ballot. All Virginia voters are eligible to vote absentee/by mail. There are no special requirements. Voters may request an absentee ballot online or complete a paper absentee ballot request form and return it to their local voter registration office by mail, fax, or email. The deadline to apply for a ballot to be mailed to you is Oct. 27. Completed absentee ballots must be returned to the local registrar's office, or an official drop off location, by 7 p.m. on Election Day. If mailed, completed ballots must be postmarked by Election Day and received within three days of the election in order to be counted.
Don't be fooled by slick commercials from Republican candidates like Juan Pablo Segura, running for State Senate. He doesn't mention he is a Republican in his commercials, and says pretty things. But look behind the pretty words, and you find out he is a MAGA Republican and would vote with, and for, Trump.
Youngkin is putting millions from his PAC, funded by Republican billionaires, into legislative races. Like Youngkin himself, the PAC money comes from Republicans who support a party that will nominate a racist, sexist, misogynist, homophobe as their candidate for president. Like Youngkin, now, they refuse to call out a candidate who tried to stage a coup. They, like him, will accept as a candidate a disgusting man who sets a culture that accepts white supremacists and neo-Nazis. That is the current Republican Party in the nation, and how it is represented in Virginia.
That is clearly not the Virginia my friends who live there claim they want. If every voter in Virginia with any sense of decency — any woman, African American, member of the LGBTQ community, believer in working on climate change — doesn't come out and vote Democratic, they will have only themselves to blame for the consequences they and their families will suffer. And they will suffer. Any young person who doesn't vote for Democrats because of a misguided belief it doesn't matter, only needs to read some history. They will suffer long after the older generation is gone.
Virginians, this is your time to stand up, and lead the nation. You go first! You can show the country the way. Grab onto this opportunity while you have it, and VOTE! Make sure every one of your friends and family who are eligible, goes out and does the same. They say Virginia is for lovers. I say Virginia is for decency and leadership. Now Virginians, go and vote. It's simple, follow the directions above and prove me right.
Peter Rosenstein is a longtime LGBTQ rights and Democratic Party activist. He writes regularly for the Blade.