May 10, 2018 at 9:13 am EDT | by Mark Lee
LGBT tipped workers need us to vote 'no' on June 19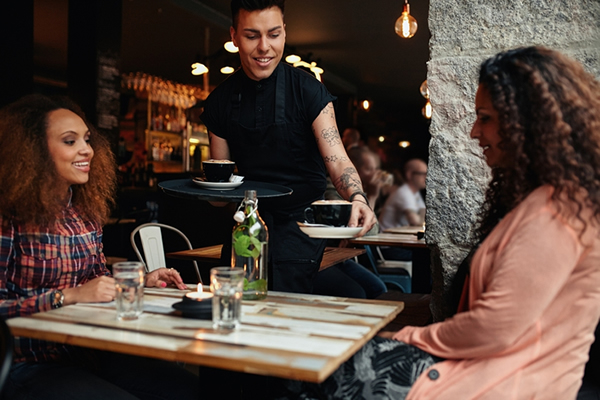 LGBT voters in D.C. understand what's at stake better than most. That's due to so many of us having friends and acquaintances directly affected or understanding the workplace implications through current or prior employment.
It's also the reason LGBT tipped employees and their hospitality colleagues are counting on the gay community to turn out to vote 'no' on ballot Initiative 77 during the city's primary election on June 19.
After all, it's the opinion of tipped employees that should matter most and inform how we vote.
On that, they've been crystal clear.
LGBT employees at local dining, drinking and dancing venues are also helping lead the effort to preserve the tip-wage system to protect their jobs, livelihoods and good incomes.
As longtime gay bartender Dito Sevilla told reporters last week, "A massive majority of tipped servers and bartenders are extremely alarmed about their jobs and their incomes being subjected to a public vote and are strongly opposed to Initiative 77. It's actually difficult to find a tipped worker who supports this thing – they're like unicorns."
Sevilla is one of many tipped employees actively engaged in several ad-hoc local groups imploring voters to join bar, restaurant and nightclub staff in opposing Initiative 77. I have the privilege of assisting one of those grassroots efforts, first organized by LGBT nightlife workers and venues that has quickly grown to include the participation of a broad range of hospitality employees and establishments.
The group – NO2DC77 – was formed late last month in response to the D.C. Board of Elections approval in March of a suddenly scheduled ballot initiative vote.
These workers and venues launched an online info-site last week at NO2DC77.com that you owe it to your favorite bartenders and servers to check out to learn the facts.
Initiative 77, financed by a national political special-interest group known as ROC (Restaurant Opportunities Center), has generated widespread confusion among voters.
Most misleading is that the ballot initiative's wording purports to raise the local minimum wage to $15 an hour by July 2020 – despite the fact that the D.C. Council and Mayor Bowser already enacted a law in 2016 that does exactly that.
At that time, Mayor Bowser and the Council also unanimously acted to keep the tip-wage system in place after being inundated by huge numbers of tipped employees urging them to do so.
What Initiative 77 will do is outlaw the tip-wage system and require employers to directly pay tipped employees the full minimum wage, converting them to hourly-wage employees.
A startling number of District residents are unaware that tipped employees are already guaranteed to earn the minimum wage in any highly unusual instance the tip base-wage, also rising to $5 an hour by July 2020, and tips earned total less, and that employers are required to make up the difference. Businesses are additionally required to file quarterly reports detailing each tipped worker's wages to certify compliance.
In reality, bar and restaurant tipped employees earn incomes well above minimum wage, typically totaling $25, $35 or more an hour.
They know Initiative 77 will reduce their incomes, especially as establishments eliminate tipping and transition to a "service included" model to compensate customers for skyrocketing prices necessary to generate sufficient revenue to cover massive new labor costs.
Tipped workers also understand a 300 percent increase in wage payments for currently tipped employees will result in job losses, reduced shifts, shorter shift hours, and the shuttering of local establishments.
Even initiative-sponsoring ROC admits jobs will be lost, based on what has happened in the tiny number of places where this radical change has been adopted.
Tipped worker incomes fell so far and fast following approval of a similar ballot initiative in Maine that thousands of tip-earning employees organized to successfully persuade the state legislature to overturn the measure last year.
Tipped workers are asking – pleading, actually – that we support them by voting 'no' on Initiative 77 on June 19.
Mark Lee is a long-time entrepreneur and community business advocate. Follow on Twitter: @MarkLeeDC. Reach him at OurBusinessMatters@gmail.com.