Delaware beach rentals aren't what they used to be
Outdated shacks transformed into luxurious retreats in Rehoboth, Dewey, Bethany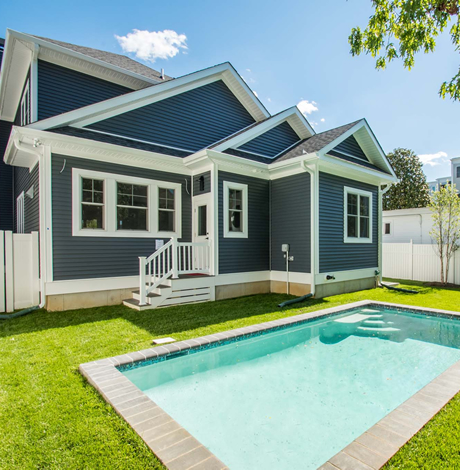 For those of you who haven't stayed in Rehoboth or Bethany lately you will find a whole new cadre of inventory, including some newly built luxury homes. No longer bound to stay in a shack with dripping window air conditioners, avocado appliances and pink toilets or the Holiday Inn, sophisticated investors are making bank on homes designed for the modern beach-goer.
You won't have to look far for a Wolf range, Sub-Zero refrigerator, Bosch dishwasher or quartz counters with a first-floor master suite just a few blocks to the beach to lease. And being pet-friendly has been key to booking quickly, because who doesn't want to bring their Fido or feline? Even with the Rehoboth pool moratorium issue of last year many homes have installed pools. These homes are designed to entertain family and guests as well as host a great cocktail party, dinner party or family reunion.
Although bookings start earlier and earlier every year, many bargains still exist in this marketplace due to new competition. There had to be over 30 new builds in Rehoboth last year. Rental pricing ranges from $1,500 thru $15,000 per week. And with our season weeks continually extending some landlords see a return of $100,000 plus per season. Most real estate brokerages house their inventory exclusively, but with the advent of third-party marketing channels like Homeaway and Airbnb an online booking guest can easily find most of the inventory on the web. At our brokerage — Joe Maggio Realty — almost all of our seasonal bookings occur online so we have to make sure the home is represented by quality media that provides a true picture of the home and amenities.
With 50×100 lot values at $1.3 on the second ocean block, these homes, let's call them assets, are valued in the millions.   
This landlord business can be very lucrative, but it is not for the faint of heart. I remind every new investor that fantasizes about a seasonal income, that some basic wear and tear will occur, floors will get scratched, a dish will get broken, a rug stained, and some silverware will almost always disappear, likely tossed in a last minute clean up.  Separate yourself from the investment and treat it like the financial vehicle it is.
For the consumer, it is always cheaper to book directly with a brokerage and safer.  I think we have all heard the about the Craigslist scam to book an ocean block home for $500 a week. Just wire the funds to some developing country and they'll meet you at the property for check-in. LOL. I'm always amazed that people still get hoodwinked into these scams. If it looks too good to be true, bet your britches it is. There is a not a $500 rental on the ocean block in Rehoboth or I or a fellow Realtor would be living there.
There are town and local folks who fuss a bit about the size and shape of these homes, but now with the recent doubling of rental tax in Rehoboth to 6 percent, the town is generating a lot of money to make improvements. No longer surviving on parking meters, but to be fair, the townships were just getting in front of the state reaching their hands into the profits at the beach. But a big thanks to Commissioner McGuiness for being the sole abstainer from that vote, 6-0-1. In a 2017 Delmarva Online article by Gary Hughs, the rental tax represented 9 percent of Rehoboth's total budget and 26 percent in the town of Bethany. Look no further than the Taj Mahal City Hall erected on Rehoboth Avenue to see the impact of the rental monies.
Lastly, don't discount the historic college town of Dewey Beach this year. With a grown up grub and music scene, and five-star accommodations like the Hyatt Place and Luxury Condos at The Residences at Lighthouse Cove, by Harvey Hanna and Associates, times are a changin'. Pricing starts in the mid $400's to $1.8 poolside. Did I mention they serve Starbucks in the lobby?
Joe Maggio has lived at the beach since 1996 and is the Broker/Owner of a boutique Real Estate Brokerage, Joe Maggio Realty, and is the former developer of Aqua Grill. For more information about beach resorts email him at [email protected] or [email protected] or call 302-226-3770.
Is cash always king?
How to stay competitive in the face of all-cash offers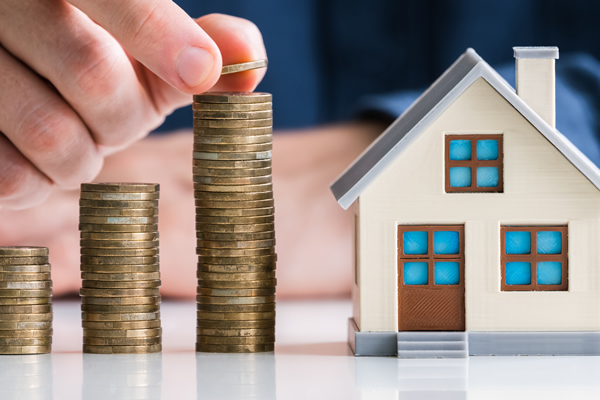 One of the frequently asked questions I get as a real estate agent serving the DC Metro area and Delaware beaches is: How can I be competitive in a market that is seeing an increase in all-cash offers?
I get it, the real estate market is super competitive, but it's not just because of the low inventory, it's also because of the cash offers sellers are seeing.
Money is money right? Why would a seller be inclined to take a lower all-cash offer versus a higher offer with a mortgage. Let's break it down a bit.
An all-cash offer usually comes with very limited contingencies in addition to the more important piece, which is the timing. A cash sale can close in less than a week whereas a sale with a conventional mortgage can usually only be expedited to a 21-day close. Don't lose hope! There are still a few ways you can have a competitive edge over cash offers with a few steps your agent can advise you through:
OFFER CASH – THEN ACQUIRE FINANCING: If the stars align and you are purchasing a home that the sellers currently reside in, you can expect that they will need some time to gather their items and move — they also have to gather their great great grandmother's wedding dress and Uncle Fester's golf clubs that they just HAVE to keep. This will allow you time to go the conventional mortgage route. Please note that this is a very detailed alteration and it is recommended fully that you speak with your real estate agent prior to doing this to ensure that you are fully educated with the pros and cons of this method and what is at risk. The biggest item to highlight is that a mortgage comes with the infamous appraisal. The appeal of an all-cash offer is that there is no appraisal. With a mortgage an appraisal is required. If the appraisal comes in low, you will need to be ready to come to the table with the difference in appraised value – in cash. For example: Appraised value is $100,000 and you are under contract for $200,000 – that is a delta of $100,000, which you will need to come up with in cash in order to continue with the transaction, separate from any other monies you have already placed down.
OFFER $$$ OVER LOW APPRAISAL: Following up on the appraisal aspect here – you can write a contract with financing in place from the onset and provide an addendum that you will pay the difference in low appraisal (referencing the example above) or you can offer an alternative that would be to pay up to XX over a low appraisal. In this example of paying a dollar amount over a low appraisal, you write into the contract that you are going to offer $50,000 over the appraisal if it is a low appraisal. So if the contract price is $150,000 and you offer to pay $25,000 over a low appraisal value and the property is valued with appraisal at $125k then you would have to pay a total of $150k for the home and that $25k difference would, again, need to be in cash. This allows a bit of leverage with lower cash amounts on hand – but again similar to the example of acquiring financing above, the sellers must allow for the timing of a mortgage application process to occur.
GIFTS FROM FAMILY: What is family for if it isn't for providing you large sums of cash!? In all seriousness – this is a fully accepted method of cash funds. You will want to speak to a financial planner/tax individual to fully understand tax implications for both parties (giftor and giftee) to fully understand what this means, but there is always the ability to be gifted funds from parents, aunts, uncles etc., to ensure that you are liquid and can purchase the property of your dreams.
OFFER "RENT BACK" TO SELLERS: Following the guise that the sellers must find a property to purchase or perhaps they are moving across the country and need a month or two in order to get their affairs in order. This allows you to provide a "rent back" to the sellers and basically become their landlord. In this scenario you would typically charge them rent, which would be equal to your carrying costs for your home expenses. For the purposes of being competitive in this market, you can offer a "rent FREE rent back" where you afford them the ability to sell the home to you and they still reside in the home for an established time post closing at no cost to them. This sounds silly — why would you let someone stay in your new home rent free for two months when that means that you are paying for your mortgage and other expenses in addition to rent for an apartment or maybe shacking up with mom and dad again?
It's important to remember that in order to get a property in this market there is the need to think creatively if you don't have all the cash in the world — you can still be VERY competitive.
Justin Noble is a Realtor with Sotheby's international Realty licensed in D.C., Maryland, and Delaware for your DMV and Delaware Beach needs. Specializing in first-time homebuyers, development and new construction as well as estate sales, Justin is a well-versed agent, highly regarded, and provides white glove service at every price point. Reach him at 202-503-4243, [email protected] or BurnsandNoble.com.
Leather and lace in your home decor
From couches to countertops, add some flair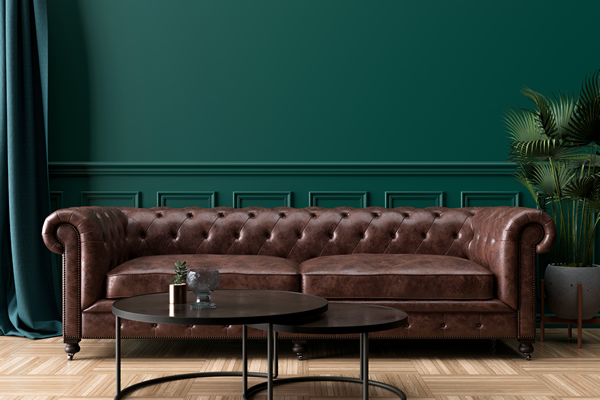 When I was very young, I would visit my maternal grandmother and marvel at the hand-tatted and crocheted doilies that adorned the arms and backs of her sofa and chairs. They were also found on her dressers and side tables, and on the dining table as coasters and placemats, to prevent scratches on the furniture. Like snowflakes, the designs of the doilies were both intricate and individual.
I'm convinced that people had better posture in the early 20th century, because I never saw the remnants of men's hair tonic, Macassar oil, or pomade on Nana's doilies, even though they were there to keep the furniture from absorbing those hair products. Certainly, people weren't the couch potatoes lounging on sofas then that we are today. Being able to Netflix and chill was a long way off.
I was impressed with the amount of work that had gone into such a little piece of fabric, so I later tried to learn to crochet. Sadly, all I was able to accomplish was string after string, never having been taught how to join those strings together to resemble a doily. At least with knitting, I was able to form squares large enough to be blankets for my Barbie.
In my mid-century childhood, doilies were put away and saved for grandchildren who, years later, would neither want them nor appreciate their historical value. The '50s saw polyvinyl chloride (PVC) go from a commercial substance used frequently in post-WWII construction to a residential fabric that we now refer to fondly as "pleather." I can still remember the sound of my thighs peeling off the vinyl banquette at the diner when I would get up to leave a booth.
To be without a leather couch in the '60s was déclassé and, although styles have changed, such a couch remains a timeless piece. These days, if you are looking for a little more leather in your life and in your home, you can look beyond that couch and chair, where options range from the subdued to the highly decorative.
While vinyl is still the least expensive leather-look fabric, we now have "bonded" leather, made with scraps that are bonded together using polyurethane or latex. As you can tell from the prices of such furniture, the actual leather used in the process can vary from 10-90 percent.
Of course, top grain leather is the most expensive, and we have suede, die cut, embossed, patent, and a variety of other techniques used to change the look of a hide. In addition, there is now vegan leather.
For something unique for your kitchen or bar, check out the tooled leather countertop from Kosel Saddlery (koselsaddles.wixsite.com/marty) in Montana. They also make saddles and chaps.
Instead of the shiny granite counters that we all know, MSI Surfaces (msisurfaces.com) makes honed and leathered granite finishes for a more subtle appearance and has dealers throughout the DMV. 
For a do-it-yourself application, Amazon sells the Aspect brand eight-pack of leather glass, peel and stick subway tiles for backsplashes in five neutral colors for less than $20 each.
EcoDomo (ecodomo.com) in Gaithersburg offers a variety of custom leather treatments, including countertops, door and cabinet panels, floor planks and tiles, and wall systems. Your color choices aren't limited to black or brown either. They can manufacture pieces in blue, red, green, and even in custom colors to match other items in your décor.
Many online stores such as Wayfair and Overstock carry real and faux leather headboards, footstools, poufs and benches at affordable prices.
There's always something in leather at Pottery Barn, even for the conservative budget: pieced leather pillows, tufted stools, basket collections, and even a leather-bound coffee table book for cigar aficionados.
If you're looking for small accent pieces, try a leather coaster, placemat, napkin ring, or my personal favorite, a cutlery pouch for your tableware collection from Lucrin Geneva (lucrin.com). They also offer office accessories such as crocodile desk sets, wastebaskets and storage boxes.
And for the connoisseur of leather, vinyl, rubber, or even neoprene items of a more personal nature, head to the Capitol Hill Hyatt Regency this Friday through Sunday for Mid-Atlantic Leather weekend. With plenty of specialty items, high-impact fashion, toys and games for all ages and yes, even custom-made furniture among the vendor exhibitions, you're sure to find something that will tickle your fancy.
Just remember that you (and your puppy) must both be vaccinated and masked to attend. We take COVID (and rabies) very seriously here in D.C.
Valerie M. Blake is a licensed Associate Broker in D.C., Maryland, and Virginia with RLAH Real Estate.  Call or text her at 202-246-8602, email her via DCHomeQuest.com, or follow her on Facebook at TheRealst8ofAffairs.
What to know if you're buying or selling in 2022
Research interest rates, contractors now before spring arrives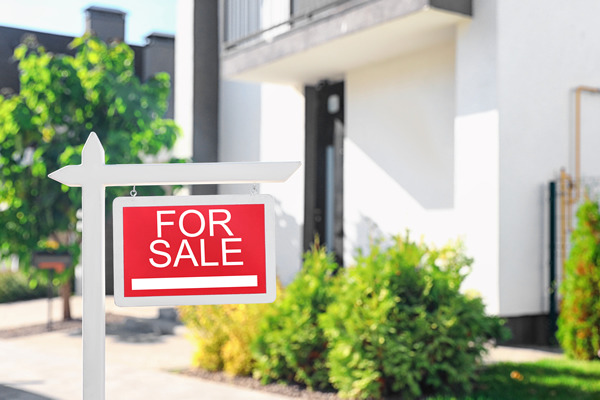 The years 2020 and 2021 were wild on the books for real estate. Many successfully sold a house, bought a house, or sold a smaller residence and bought a larger one due to the new "needs" that they realized they had.
After a year or more of staying home, working from home, dining out (at home), studying from home, many just realized they needed a different home than the one they were sitting in. Many experts are saying that 2022 might be the year we go back to our "normal cycles" in real estate. If that is the case, then what does that mean?
It means that right now, first time buyers can find deals on one- or two-bedroom condos that are sitting on the market, and the single family home market is going to be ramping up in the spring, when more buyers are out in the streets and more homes are getting ready to go on the market. So, if you are thinking of selling this year, you might already need to be calling painters, carpenters, and other contractors to do those little projects that make a home ready for photographs and to be shown in its best light. Now that the holidays are over, many of the contractors we hire start getting calls, and their schedules start to fill up. As a Compass agent, we have the "Concierge" program that helps sellers to finance, at zero interest, projects that spruce up their home, and then it gets paid back when the home sells. I know other brokerages have some similar programs, also.
If you are going to buy a home this year, you might want to seriously look at how long homes have been sitting in the market in the neighborhoods that interest you. If the "days on market" are more than 20, 30, 40 or even 50 days, this might be your time to strike. Call a local lender or two and see what interest rate you can get and how much you can get approved for a loan. Interest rates could be going up this year, so you might want to get this done in the first half of the year, if your current situation allows.
At any rate, if you are thinking of making a move this year, feel free to sign up for one of my homebuyer seminars, or give me (or your favorite Realtor) a call and find out what you need to do to get ready to make this move.
Joseph Hudson is a Realtor with the Rutstein Group of Compass. Reach him at [email protected] or 703-587-0597.