White House hails Masterpiece Cakeshop ruling as religious liberty win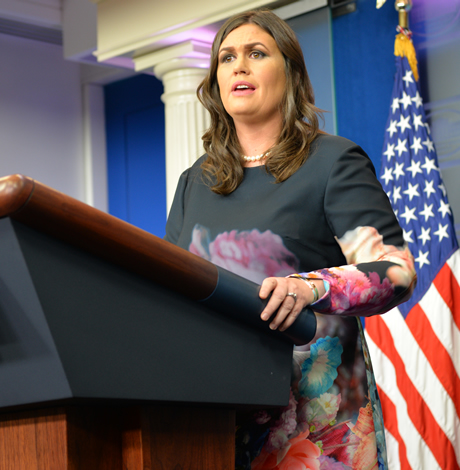 White House Press Secretary Sarah Huckabee Sanders hailed Tuesday as a win for religious freedom the narrow ruling from the U.S. Supreme Court in favor of a Colorado baker who refused to serve a custom-made wedding cake to a same-sex couple.
"When it comes to the bakers, we were pleased with the Supreme Court's decision," Sanders said. "The First Amendment prohibits government discriminating on the basis of religious beliefs, and the Supreme Court rightly concluded that the Colorado Civil Rights Commission failed to show tolerance and respect for his religious beliefs."
Sanders also alluded to support in the lawsuit for Masterpiece Cakeshop by the Trump administration. The U.S. Justice Department submitted a friend-of-the-court brief in favor of Colorado baker Jack Phillips and U.S. Solicitor General Neil Francisco argued before the Supreme Court on his behalf.
"In this case and others, the Department of Justice will continue to vigorously defend the free speech and religious freedom First Amendment rights," Sanders said.
The Supreme Court vacated the decision by the Colorado Civil Rights Commission against Phillips, who refused to make a wedding cake for Charlie Craig and Dave Mullin in 2012 out of religious objections, on the basis of comments a commissioner made in hearing the case perceived as anti-religion.
Although the Supreme Court handed Phillips a narrow win that applies only to this one incident and doesn't set up a sweeping rule enabling anti-LGBT discrimination, anti-LGBT groups have hailed the decision as a major win for religious freedom. Pro-LGBT groups have had mixed reactions, but pointed to language in the decision stressing the importance of non-discrimination laws.
Sanders made the remarks after staying silent on the day of the ruling in the context of a question posed to her from NBC News' Peter Alexander on why the Trump administration would support the freedom of expression of the Colorado baker, but not athletes speaking out against racism by taking a knee during the National Anthem.
Alexander asked the question after President Trump revoked an invite from the Philadelphia Eagles to the White House after the waved on plans to attend. Trump cited his opposition to football players taking a knee during the anthem in his announcement rescinding the invite.
When Sanders responded with the straightforward answer about support for the Supreme Court ruling, Alexanders pressed her by repeated the question. Sanders, however, drew a distinction between the two issues.
"The president doesn't think that this is an issue simply of free speech," Sanders said. "He thinks it's about respecting the men and women of our military. It's about respecting our National Anthem. And it's about standing out of pride for that."
That prompted Alexander to ask if the president would "deal with the underlying issue of police-involved shootings" by holding a roundtable on the issue. Sanders responded by saying she'd ask Trump about the issue and tried to move to another reporter.
But Alexander wouldn't let up and asked Sanders if the president hasn't discussed the issue or see as an opportunity to unify the country.
"Certainly, we look at ways every single day to unify our country," Sanders said. "The President has worked actively and tirelessly to be the President of all Americans. I think you can see that reflected in the policies that he's put forth."
Sanders cited economic growth during the Trump administration, alluding to record-low unemployment for black Americans, as evidence of the president's commitment.
"And one of the greatest equalizers that we can have is to provide a level playing field, and the President has worked increasingly hard to make sure that that happens," Sanders said.
Watch the video here via NBC News:
.@PeterAlexander: If the White House supports the baker's right of free speech in the Supreme Court ruling, why doesn't the White House support NFL players' right to free speech? pic.twitter.com/Ma7pj7IGXl

— NBC News (@NBCNews) June 5, 2018
Transgender man murdered in Va.
EJ Boykin was shot outside Lynchburg store on June 14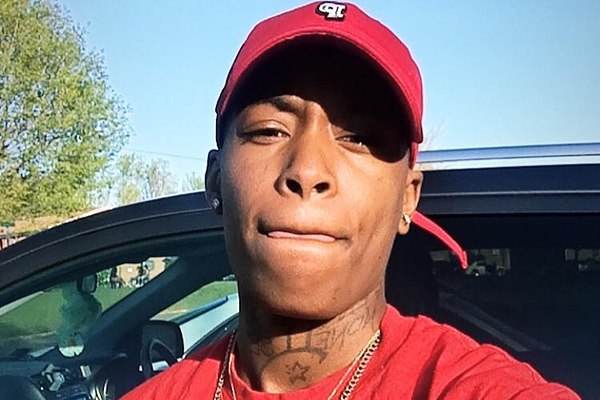 A transgender man was murdered in Lynchburg, Va., on June 14.
The News and Advance, a local newspaper, reported EJ Boykin, who was also known as Novaa Watson, was shot outside a Family Dollar store on the city's Fort Avenue at around 6 p.m. Boykin passed away at Lynchburg General Hospital a short time later.
A spokesperson for the Lynchburg Police Department told the News and Advance the shooting may have been the result of a domestic dispute. Authorities added there is no evidence to currently suggest the shooting was a hate crime based on Boykin's gender identity.
Pittsburgh Lesbian Correspondents reported Boykin was born and raised in Baltimore and was a student at Morgan State University. The blog said Boykin celebrated his 23rd Birthday on June 10, four days before his murder.
Tori Cooper, the director of community engagement for the Human Rights Campaign's Transgender Justice Initiative, in a statement notes Boykin is the fifth Black trans person reported killed in 2021. HRC notes at least 29 trans or gender non-conforming people are known to have been murdered so far this year.
"The level of fatal violence we've recorded this year is higher than we've ever seen," said Cooper. "All of these individuals deserved to live. We must strike at the roots of racism and transphobia, and continue to work toward justice and equality for trans and gender non-conforming people."
Comings & Goings
Jarvis lands lead consultant role at Meridian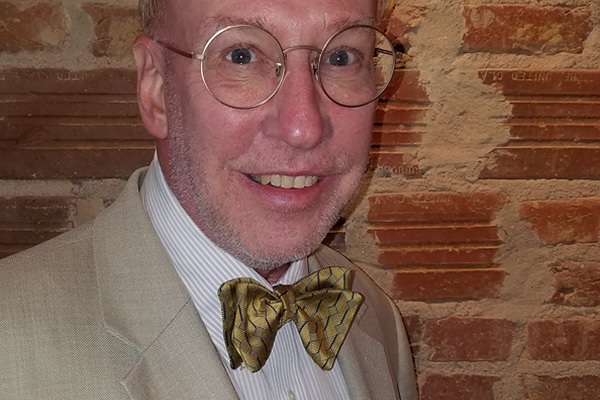 The Comings & Goings column is about sharing the professional successes of our community. We want to recognize those landing new jobs, new clients for their business, joining boards of organizations and other achievements. Please share your successes with us at: [email protected].
The Comings & Goings column also invites LGBTQ+ college students to share their successes with us. If you have been elected to a student government position, gotten an exciting internship, or are graduating and beginning your career with a great job, let us know so we can share your success.
Congratulations to Ted Jarvis on his new position as Lead Consultant with Meridian Compensation Partners, in D.C. He will work on executive compensation, governance research and development. When asked for a response to news of his new role, Jarvis told this story: "I was on the prowl for a new job, I contacted the CEO of Meridian, who worked closely with me during our years at Towers Perrin. After half an hour on the phone, he asked: 'Send me a list of things you really like to do.' I followed up with a list of activities that continually engage my interest. Within a few days he mailed me a job description that reiterated my list almost word-for-word. I feel truly blessed to have a job so aligned with what I enjoy doing. This is going to be great."
Prior to working for Meridian, Jarvis worked as Managing Director with Main Data Group in D.C. and Wilton Manors, Fla. He has also worked as Global Director of Executive Compensation Data, Research & Publications, Mercer, in D.C.; principal with Willis Towers Watson; and as a research consultant with McKinsey & Company. Jarvis is a member of the Lotos Club (New York); a benefactor at Drew University (Morristown, N.J.). He funded two undergraduate prizes (Wettstein Drama Prize; Norton Wettstein and Jane Brown Memorial Prize for Outstanding Academic Achievement); a benefactor, Woodmere Art Museum (Philadelphia): funded William Joseph Coverley-Smith Prize, awarded annually at the Juried Art Competition; and a benefactor, St. Thomas's Episcopal Church (Rochester, N.Y.).
Jarvis earned his MBA from The University of Chicago, Booth School of Business; his bachelor's (cum laude); his Ph.D. (ABD) major in music history, literature and theory from NYU. He earned a Fulbright Scholarship to the University of Vienna.
Las iglesias en Cuba están más preocupadas por la educación sexual que por el Código de las Familias
Los adventistas publicaron una carta dirigida al presidente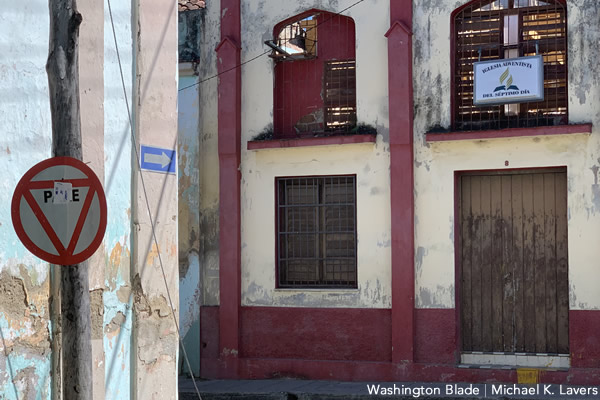 Tremenda Nota es el medio socio del Washington Blade. Esta nota salió en su sitio web el 16 de junio.
CÁRDENAS, Cuba — Una declaración oficial de la Iglesia Adventista del Séptimo Día confirma que la preocupación de algunas iglesias cristianas contrarias a los derechos LGBTI+, está más motivada por el programa de educación sexual integral aprobado por el Ministerio de Educación (Mined) que por el Código de las Familias.
Los adventistas, en una carta pública dirigida al presidente cubano Miguel Díaz-Canel Bermúdez, manifestaron estar "preocupadas" por la Resolución No. 16/2021, aprobada por el Mined el pasado 26 de febrero con el propósito de establecer un programa educativo con enfoque de género que promueve la inclusión de personas LGBTI+, entre otros temas.
La declaración adventista, aunque dice estar en "desacuerdo" con "los ajustes que se quieren hacer al Código de Familia", solicitó puntualmente al gobierno "no exponer a nuestros niños, niñas y adolescentes a la ideología de género en las escuelas".
"Finalmente, en caso de implementarse el programa de ideología de género en nuestras escuelas que este sea opcional, ya que no existen escuelas cristianas", insistieron los adventistas.
La resolución aprobada por el Mined declara: "El respeto a la diversidad sexual, como fundamento ético y de protección de los derechos de las personas y de rechazo a prácticas y comportamientos homofóbicos, transfóbicos e inhumanos".
La solicitud principal de la declaración adventista coincide con lo manifestado por otras denominaciones cristianas en sus recientes posiciones públicas. La Convención Bautista de Cuba Occidental, por ejemplo, también recomendó que la educación sexual sea ofrecida como una opción no obligatoria, bajo supervisión del Centro Nacional de Educación Sexual (Cenesex).
"Sería doloroso que muchos ciudadanos dignos se vean en la disyuntiva de no llevar a sus hijos a la escuela (asumiendo las consecuencias de ese acto de desobediencia civil) o entregarlos mansamente al bombardeo sectario de una ideología que rechazamos", dijeron los bautistas.
La Liga Evangélica de Cuba, en su declaración publicada este 10 de junio, enfatizó en que se garantice la libertad religiosa y expresó que personas LGBTI+ "tienen derecho a luchas por sus demandas y pedir igualdad ante la ley".
Los adventistas, en la misma línea que los metodistas, quienes solicitaron al gobierno una Ley de Cultos que refuerce la libertad religiosa, dijeron en su carta que si las autoridades finalmente legislan a favor de la igualdad LGBTI+, también proteja a quienes defienden "el punto de vista contrario a la ideología de género", para evitar que sean acusados de homofobia "por proclamar y vivir los principios bíblicos".
Los metodistas advirtieron sobre el peligro de "criminalizar nuestra defensa del diseño original de la familia, el matrimonio y la identidad humana".
Las últimas declaraciones de las iglesias cristianas parecen dar como un hecho inevitable que el Código de las Familias adoptará el matrimonio LGBTI+ y se han enfocado en defender el derecho de los cristianos a profesar la fe que deseen sin ser molestados y la facultad de los padres para elegir la educación de los hijos menores de edad.
La resolución del Mined que han criticado estas iglesias, ya está en vigor. El Código de las Familias, la ley que debe resolver si el matrimonio será un derecho de las parejas LGBTI+, será presentado al parlamento en julio próximo. Después de ser aprobado por la Asamblea Nacional del Poder Popular, será sometido a referendo.