White House hails Masterpiece Cakeshop ruling as religious liberty win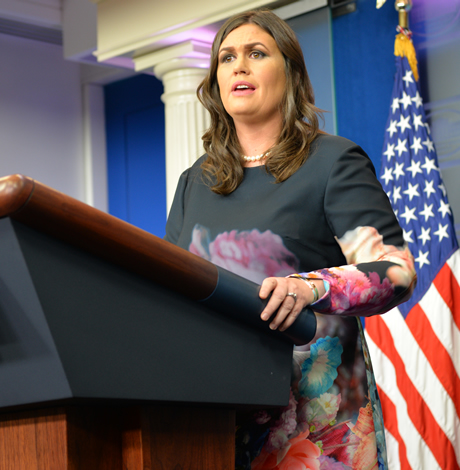 White House Press Secretary Sarah Huckabee Sanders hailed Tuesday as a win for religious freedom the narrow ruling from the U.S. Supreme Court in favor of a Colorado baker who refused to serve a custom-made wedding cake to a same-sex couple.
"When it comes to the bakers, we were pleased with the Supreme Court's decision," Sanders said. "The First Amendment prohibits government discriminating on the basis of religious beliefs, and the Supreme Court rightly concluded that the Colorado Civil Rights Commission failed to show tolerance and respect for his religious beliefs."
Sanders also alluded to support in the lawsuit for Masterpiece Cakeshop by the Trump administration. The U.S. Justice Department submitted a friend-of-the-court brief in favor of Colorado baker Jack Phillips and U.S. Solicitor General Neil Francisco argued before the Supreme Court on his behalf.
"In this case and others, the Department of Justice will continue to vigorously defend the free speech and religious freedom First Amendment rights," Sanders said.
The Supreme Court vacated the decision by the Colorado Civil Rights Commission against Phillips, who refused to make a wedding cake for Charlie Craig and Dave Mullin in 2012 out of religious objections, on the basis of comments a commissioner made in hearing the case perceived as anti-religion.
Although the Supreme Court handed Phillips a narrow win that applies only to this one incident and doesn't set up a sweeping rule enabling anti-LGBT discrimination, anti-LGBT groups have hailed the decision as a major win for religious freedom. Pro-LGBT groups have had mixed reactions, but pointed to language in the decision stressing the importance of non-discrimination laws.
Sanders made the remarks after staying silent on the day of the ruling in the context of a question posed to her from NBC News' Peter Alexander on why the Trump administration would support the freedom of expression of the Colorado baker, but not athletes speaking out against racism by taking a knee during the National Anthem.
Alexander asked the question after President Trump revoked an invite from the Philadelphia Eagles to the White House after the waved on plans to attend. Trump cited his opposition to football players taking a knee during the anthem in his announcement rescinding the invite.
When Sanders responded with the straightforward answer about support for the Supreme Court ruling, Alexanders pressed her by repeated the question. Sanders, however, drew a distinction between the two issues.
"The president doesn't think that this is an issue simply of free speech," Sanders said. "He thinks it's about respecting the men and women of our military. It's about respecting our National Anthem. And it's about standing out of pride for that."
That prompted Alexander to ask if the president would "deal with the underlying issue of police-involved shootings" by holding a roundtable on the issue. Sanders responded by saying she'd ask Trump about the issue and tried to move to another reporter.
But Alexander wouldn't let up and asked Sanders if the president hasn't discussed the issue or see as an opportunity to unify the country.
"Certainly, we look at ways every single day to unify our country," Sanders said. "The President has worked actively and tirelessly to be the President of all Americans. I think you can see that reflected in the policies that he's put forth."
Sanders cited economic growth during the Trump administration, alluding to record-low unemployment for black Americans, as evidence of the president's commitment.
"And one of the greatest equalizers that we can have is to provide a level playing field, and the President has worked increasingly hard to make sure that that happens," Sanders said.
Watch the video here via NBC News:
.@PeterAlexander: If the White House supports the baker's right of free speech in the Supreme Court ruling, why doesn't the White House support NFL players' right to free speech? pic.twitter.com/Ma7pj7IGXl

— NBC News (@NBCNews) June 5, 2018
Glenn Youngkin sworn in as Va. governor
Republican backed teacher who opposed trans student guidelines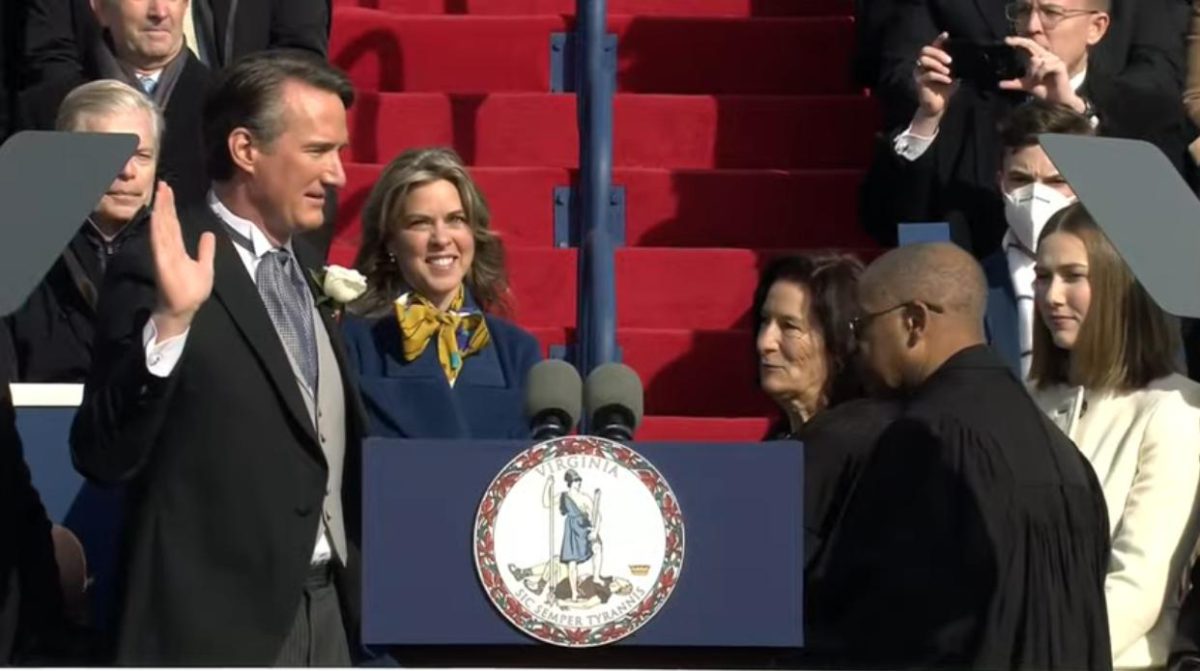 Republican Virginia Gov. Glenn Youngkin took office on Saturday amid concerns that he will seek to curtail LGBTQ rights in the state.
"Today we gather not as individuals, not as Republicans and Democrats," said Youngkin after his swearing in. "Today we gather as Virginians."
Former Gov. Ralph Northam and U.S. Sen. Tim Kaine (D-Va.) are among those who attended the ceremony that took place at the State Capitol. Terry McAuliffe, who Youngkin defeated in the general election, did not attend because of a COVID-19 scare.
Youngkin during his campaign against McAuliffe expressed support for Tanner Cross, a gym teacher at a Leesburg elementary school who was suspended from his job after he spoke out against Virginia Department of Education guidelines that are designed to protect transgender and non-binary students. Youngkin has also said he does not support allowing trans children to play on sports teams that are consistent with their gender identity.
Youngkin on Thursday named Elizabeth Schultz, an anti-LGBTQ former member of the Fairfax County School Board, to his administration.
"We will remove politics from the classroom and focus on the essentials," said Youngkin in his inaugural speech, without specifically mentioning LGBTQ students.
He added "parents should have a say in what is taught in schools."
Youngkin has also expressed his opposition to marriage equality, but stressed it is "legally acceptable" in Virginia and would "support that" as governor.
Lieutenant Gov. Winsome Sears and Attorney General Jason Miyares also took office on Saturday.
Winsome, a former member of the Virginia House of Delegates, is the first woman and first female of color elected lieutenant governor. Miyares, a former House member whose mother was born in Cuba, is Virginia's first Latino attorney general.
Youngkin in his inaugural speech noted "the people of Virginia just elected the most diverse leadership" in the state's history. Youngkin's first executive order ends "the use of" so-called "critical race theory" (which is not taught in Virginia schools) and other "divisive concepts" in Virginia's public schools.
The General Assembly's 2022 legislative session began on Wednesday.
Republicans control the House by a 52-48 margin. Democrats have a 21-19 edge in the Virginia Senate.
Murdered Honduran transgender activist buried
Thalía Rodríguez shot outside her home on Monday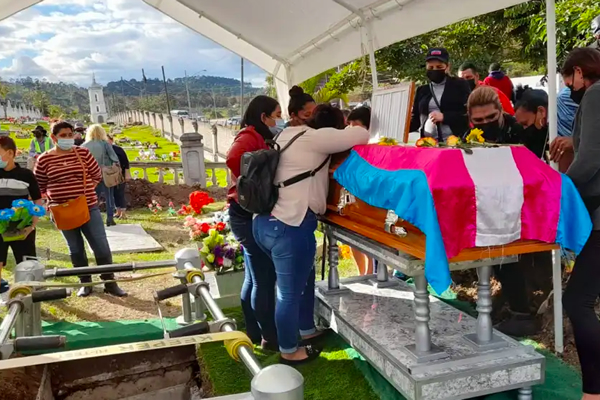 The Washington Blade on Thursday published a Spanish-language version of this story from Reportar sin Miedo, the Blade's media partner in Honduras.
A prominent transgender activist in Honduras who was murdered on Monday has been buried.
Reportar sin Miedo reported activists are among those who attended Thalía Rodríguez's funeral that took place in Tegucigalpa, the country's capital, on Tuesday.
Rodríguez led Asociación Cozumel Trans, a Honduran trans rights group.
The U.S. Embassy in Honduras, the Office of the U.N. High Commissioner for Human Rights in Honduras and the U.N. Refugee Agency have all condemned Rodríguez's murder. U.S. Agency for International Development Administrator Samantha Power in a tweet said she was "horrified" by the murders of Rodríguez and Pablo Hernández, a leader in Honduras' indigenous Lenca community who was killed on Sunday near San Marcos de Caiquín, a municipality in the country's Lempira department, while he was on his way to church.
I'm horrified by the murders of prominent human rights defenders in Honduras: LGBTQI+ advocate Thalía Rodríguez & Lenca indigenous leader Pablo Hernández. We call for prompt and impartial justice. For the benefit of all Hondurans, these attacks on activists must end. pic.twitter.com/F14wloALBA

— Samantha Power (@PowerUSAID) January 11, 2022
Va. school board names new chair who called for burning books
Kirk Twigg backed torching of materials with "sexually explicit" content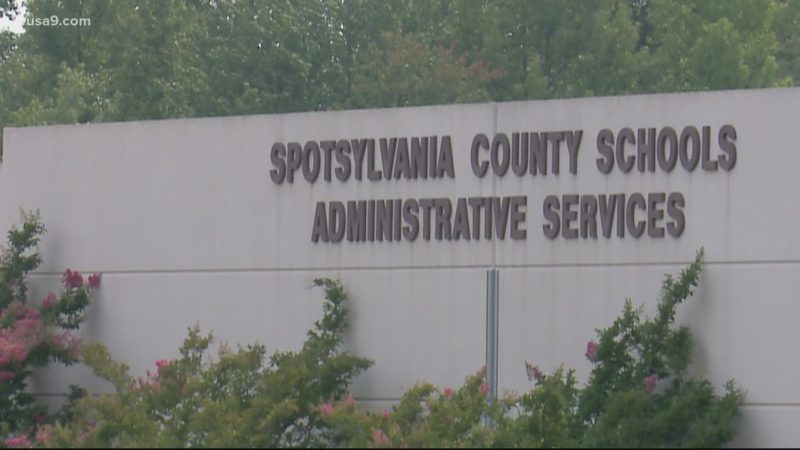 The Spotsylvania County School Board voted Monday to name Kirk Twigg, who advocated for burning books he deemed "sexually explicit" in November, as its new chair. 
His win gives conservatives the majority on the board as Republicans across the country continue an effort to ban books dealing with LGBTQ issues and racism from schools.
Spotsylvania County has been involved in the controversy from the beginning, voting last year to remove books containing "sexually explicit" materials — only to rescind the order a week later.  
Monday's board meeting, Twigg's first as chair, would prove to be disorganized and, at times, unruly.
Twigg's first order of business was to call an unscheduled, closed-door session, which may have violated Virginia's open meeting requirements. According to Virginia Code, a closed meeting cannot be called without a public body approving a motion that states the subject matter and the purpose of the meeting, as well as an applicable exemption from open meeting requirements.
After the board returned from the closed-door session, Twigg said well-regarded Superintendent Dr. Scott Baker would be fired without cause. Baker had already announced he would be resigning at the end of the school year in December.
After Baker decided to resign, a longtime Spotsylvania resident penned a letter in the Free Lance-Star, calling him "the finest superintendent, by far."
"Dr. Baker is trusted and respected by parents, students and employees of Spotsylvania Schools; and he never lost sight of his mission for good reason," it read. "He did so despite the noise and disruption from those few board members dedicated to bringing political disruption and dissidence into our public educational system. Shame on the few."
As Twigg made the announcement, another member of the board interrupted him, saying: "Um, Mr. Twigg, no he is not. You need to make a motion — there needs to be a motion and a vote."
Board members continued to speak over each other as conservative members attempted a vote. But Board Member Nicole Cole told the chairman she had comments.
"I believe that the board members who have lodged this termination owe our citizens and our students of Spotsylvania County a justification for firing Dr. Baker," said Cole. "You have not stated any justification or ability to fill the position. How is this good for the students, the children of Spotsylvania? How does this make sense?"
In a rebuke of the chaotic meeting, she added that Twigg "couldn't even properly chair a meeting."
After approximately 7 minutes of heated discussion where members from both sides got noticeably frustrated, the board voted 4-3 to fire Baker.
Twigg, Lisa Phelps, April Gillespie and Rabih Abuismail, who also advocated for burning books, voted in favor.
The Free Lance-Star reported that Baker was escorted from the building before the board returned from the second closed-door meeting.
An emergency meeting has been scheduled for Friday to name an interim superintendent.
"It's just very sad to hear that a superintendent who has been fully engaged in this community for 10 years is just let go with no rhyme or reason," said Board Member Dawn Shelley, while noting Baker's accomplishments.