June 20, 2018 at 8:54 am EDT | by Staff reports
National LGBT Media Association announces 2018 Ad POP awards
The National LGBT Media Association (NGMA) announced winners of its third annual Ad POP awards, including many top corporate brand names.
NGMA member papers each selected one top award winner in their regional markets, plus one national Ad POP was given to Target Corporation.
The Ad POPs (Pride in Online and Print) reward the best representations of LGBT advertising in online and print campaigns, as placed in regional LGBT newspapers in its member cities. The Ad Pops recognize clients, creative and placement agencies, and winners are selected based on their image and messaging.
NGMA represents the nation's top LGBT local media outlets, including: Bay Area Reporter (San Francisco), Bay Windows (Boston), Between the Lines (Detroit), Dallas Voice, Gay City News (New York City), Los Angeles Blade, Philadelphia Gay News, South Florida Gay News, Georgia Voice, Washington Blade, Watermark (Central Florida and Tampa Bay) and Windy City Times (Chicago).
Rivendell Media, the oldest and most experienced expert in LGBT media, helped coordinate national entries across local LGBT media.
"NGMA represents a collective of top publishers in top U.S. markets and is a terrific vehicle for national advertisers to reach the LGBT marketplace," said Todd Evans, president of Rivendell, which also represents more than 150 other LGBT media companies to advertisers.
For more information, visit nationallgbtmediaassociation.com.
Awards were granted based on 2017 advertising campaigns on a local level, and are as follows:
National Winner
Target Corporation
Atlanta Winner
Presented by: Georgia Voice
High Museum of Art
Design by: Angela Jaeger
Boston Winner
Presented by: Bay Windows
Cambridge College
Central Florida Winner
Presented by: Watermark
Orlando Health through Efficiency Media
Chicago Winner
Presented by: Windy City Times
Illinois Office of Tourism
Design by: J. Walter Thompson
Dallas Winner
Presented by: Dallas Voice
Toyota
Design by: imre
Detroit Winner
Presented by: Between The Lines
Michigan State University Federal Credit Union
Los Angeles Winner
Presented by: Los Angeles Blade
MedMen
New York City Winner
Presented by: Gay City News
Borgata Casino and Spa
Design by: SKG Global
Philadelphia Winner
Presented by: Philadelphia Gay News
The Philly POPS
San Francisco Winner
Presented by: Bay Area Reporter
City Ventures
South Florida Winner
Presented by: South Florida Gay News
Island City Stage
Tampa Bay Winner
Presented by: Watermark
Straz Center for the Performing Arts
Washington DC Winner
Presented by: Washington Blade
Rufskin
Design by: Hubert Pouches and Douglas Coats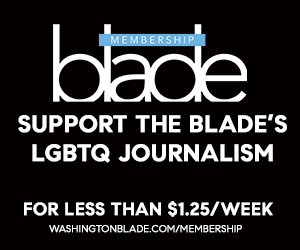 Sign Up for Blade eBlasts