Baseball Chapel spreads evangelical zeal in major, minor leagues
Christian chaplaincy group takes no stance on LGBT issues but doctrine murky
Baseball and white evangelical Christianity have a long history going back to the days of Billy Sunday (1862-1935), an outfielder in the game's National League in the 1880s who went on to become widely accepted as the "most celebrated and influential American evangelist during the first two decades of the 20th century," according to a 1955 biography.
Sunday converted to Christianity and in 1891 turned down a lucrative baseball contract to go into full-time ministry with a Chicago YMCA. Although Sunday was ordained by the Presbyterian Church and his revival meetings were nondenominational, he was a strict Calvinist and taught traditionally evangelical and fundamentalist doctrine such as the inerrancy of scripture and that one must be saved to avoid hell.
The links between white evangelical Christianity and "America's pastime" continue today through organizations such as Baseball Chapel, a group that appoints team chapel leaders to provide chaplain-like services to players in both Major and Minor League Baseball to "bring encouragement to people in the world of professional baseball through the gospel so that some become discipled followers of Jesus Christ."
According to the group's website, chapel programs are established for all 210 teams in the major and minor leagues and many independent league teams. About 3,000 players, coaches, managers, trainers, office staff and other team personnel, umpires and members of the media attend. The agency was formed in 1973 when Watson Spoelstra, a Detroit sportswriter, approached Commissioner Bowie Kuhn with the idea of an organized chapel program for every major league team. By 1975, all major teams had a chapel program. The minor league component was started in 1978, according to the Baseball Chapel website.
All board members and staff, paid and volunteer, agree to the group's statement of faith "without reservation," its website notes.
White evangelical Christianity has evolved in the U.S. and there are varying views as to its origins, although it's a relatively recent phenomenon in the history of the Christian faith. There was greater overlap of belief with mainline strains of the faith (e.g. Lutheran, Methodist, Episcopal) in the early 20th century but a starker line was drawn in the 1980s when Jerry Falwell's Moral Majority linked itself to the Republican Party. There was overlap with the Jesus Movement — conservative Christianity's answer to the Woodstock era — where the born again experience was emphasized and eventually a full-on counterculture formed with books, movies, and especially pop- and rock-flavored gospel music created by and for this audience. These products existed to a far greater degree than anything comparable in mainline or Catholic Christianity.
Today, just 34 percent of white U.S. evangelicals support same-sex marriage (numbers are higher among 18-29 year olds but lower overall in the Bible Belt) compared to 67 percent of white U.S. mainline protestants and 66 percent of white U.S. Catholics, according to the Public Religion Research Institute. And white evangelical support of President Donald Trump is at an all-time high, according to the same group — in an April poll, 75 percent held a positive view of the president (81 percent of among white evangelical U.S. men). Trump won the white evangelical vote by more than 80 percent according to polling data.
Not all white U.S. evangelicals believe the same doctrine. There are charismatic and non-charismatic (i.e. "speaking in tongues") strains, but there is much overlap of belief. Baseball Chapel's statement of faith does not mention same-sex marriage or activity but reads much like those of other evangelical, anti-gay groups with language calling the Bible the "inspired, infallible word of God, inerrant in the original manuscripts." It offers "daily devotions" with topics like "staying humble in success," "thy will be done," "remember God's faithfulness" and many others.
Some LGBT activists say even if Baseball Chapel isn't openly condemning LGBT people, the fraught history of LGBT people and the historically heavily heteronormative world of U.S. sports culture is cause for, at least, caution.
"Institutional religions have been part of the American sports story from the founding of this country," says David McFarland, producer of the new sports documentary "Alone in the Game," about the struggle of LGBT athletes. "I am very concerned for our LGBTQ athletes and their ability to fulfill their dreams in sports. Americans have habitually turned playing fields into praying fields. And more than ever, sports have also figured into the making of America's civil religious discourse as athletic expressions of national identity. Extreme religious themes and ideas continue to attach themselves to sports in new and innovative ways keeping LGBTQ athletes off the playing fields and living in silence."
But is there a danger of being too wary if Baseball Chapel has no anti-LGBT history to point to? If anything, it appears to have attracted more controversy for other reasons. Josh Miller, a minor league umpire for eight years, said the weekly services — always optional though held in the close confines of a locker room that made them difficult to avoid — made him uncomfortable because of his Jewish faith in a 2008 New York Times interview. In 2005, the Washington Post reported that a Baseball Chapel volunteer chaplain's assertion that Jews are "doomed because they don't believe in Jesus" inspired Major League Baseball to reevaluate its relationship with Baseball Chapel (it continued).
The group doesn't appear to have attracted much controversy in recent years. McFarland says there are larger groups — some with annual budgets over $100 million — doing Christian outreach ministry at all levels. He says Baseball Chapel, in terms of size and scope, "doesn't even compare" to the Fellowship of Christian Athletes, a more explicitly anti-LGBT group whose statement of faith says marriage is "exclusively the union of one man and one woman."
Baseball Chapel, which has eight staff members (three are part-time) and hundreds of volunteers, declined the Blade's request for an interview. In an e-mail, Baseball Chapel President Vince Nauss said the group's work is private.
"Baseball Chapel's service to the teams are intended to be behind the scenes and thus we are careful to respect the private nature of our role with the players and staff members," Nauss wrote. "I rarely grant interviews with media outlets and therefore decline the request."
Local minor league teams say their chaplain services have been non-problematic. A spokesman for Maryland's Hagerstown Suns says there are no openly gay players on this season's roster that he knows of. He wasn't sure if any of their current chaplains are with Baseball Chapel.
Geoff Arnold, director of broadcasting and public relations with Maryland's Frederick Keys, a AA affiliate of the Baltimore Orioles, says he's interacted with the Baseball Chapel folks "a decent amount." There aren't any openly gay players on the Keys, he said.
"They typically offer short services for players on Sundays regardless of whether the team is at home or on the road," Arnold wrote in an e-mail. "To call it a religious group would be a stretch since they are more of a service for players who want to be able to practice their faith but can't make it to normal services. … I can tell you that the services are non-denominational and inclusive to everyone regardless of age, race or sexual orientation. … Participation is 100 percent voluntary and it's simply a resource. Everyone I've ever interacted with from Baseball Chapel has been first rate people who really care about the players and in some cases have played themselves."
Arnold said it's a "super low-key environment, the services are very short and nobody is pushy or makes you feel uncomfortable."
But what about other groups? Are chaplain services offered for Catholics, Jews or even possibly Muslims? Do the leagues give those faiths equal time?
Arnold says he knows of "a bunch of Catholic guys who attend Baseball Chapel." He was unaware of any Jewish groups offering comparable services and says there are few Muslim players in minor league baseball.
Rev. Anjel Scarborough, an Episcopal priest and LGBT ally in Ellicott City, Md., says she's unaware of mainline, Catholic, Jewish or Muslim chaplaincies in sports settings. She says white evangelical chaplains are common in other sports as well. It's not surprising, she says, since outreach efforts are part and parcel with evangelical belief.
While Pride nights in Major League Baseball are huge now (this year 24 out of 30 teams have Pride events planned), that only started in the early 2000s. Christian groups have been at it in baseball decades longer.
So is it any big deal for LGBT people if Baseball Chapel is that benign? Opinions vary.
Aside from LGBT issues, Scarborough said she has other concerns.
"Spiritual care from a group like this is very one-dimensional and only represents a narrow bandwidth of Christianity at that," Scarborough, priest in charge of St. Peter's Episcopal Church in Ellicott City, Md., says. "Evangelicalism operates on a view of the church known as the salvation model. … In essence, this view is the church exists to win souls for Christ, hence the effort to proselytize in alternative venues like sports teams. But that's a pretty narrow view of why the church exists."
She says the evangelical vs. mainline view of salvation also differs.
"The view in evangelical Christianity is all about salvation so you can go to heaven when you die," Scarborough says. "In general, mainline Christianity sees salvation as a here-and-now reality, not exclusively about a future promise about what happens after death.
Matthew Vines, executive director of the Reformation Project, a group that offers a "Bible-based, gospel-centered approach to LGBTQ inclusion," says groups that aren't more unequivocal in their LGBT positions can still be problematic.
"They may not have any anti-LGBTQ language on their website, but given how many conservative Christian groups offer harmful advice about how to respond to LGBTQ people who come out," Vines said, "a closeted player considering coming out would likely worry about the message the group would send to its members about whether or not to support an out teammate."
Out Olympian Kenworthy & Paralympian Dunkin on Tokyo & LGBTQ Sports
"The fact that LGBTQ youth drop out of sports at twice the rate of their heterosexual & gender counterparts, it doesn't have to be that way."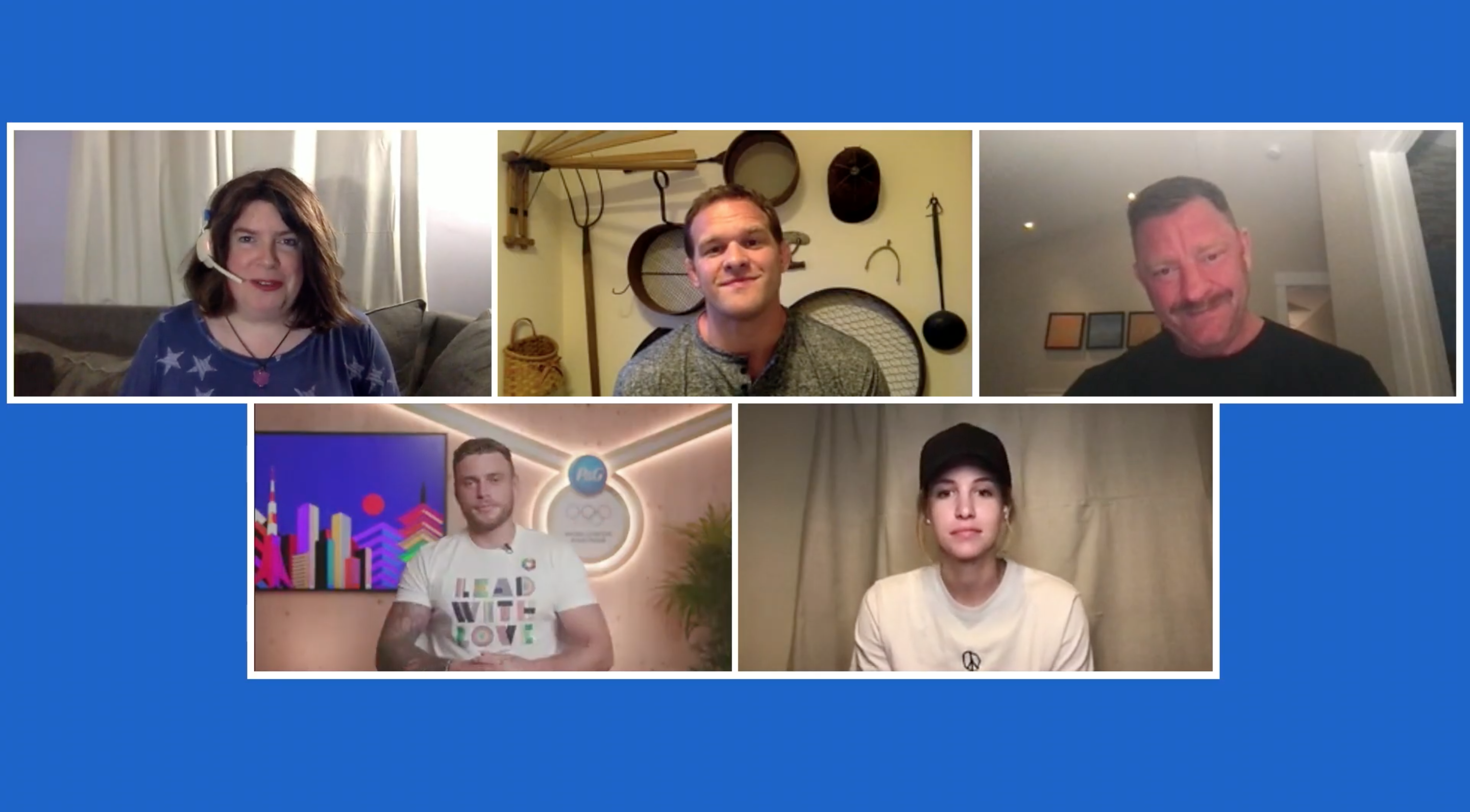 TOKYO – Gus Kenworthy is in Tokyo for the Summer Games, but not to compete. The Olympic Gold Medalist recently joined Paralympian Gold Medalist Abby Dunkin in a Zoom conversation with Athlete Ally founder and executive director Hudson Taylor and the head of LGBTQ+ equality and inclusion for Procter & Gamble, Brent Miller.
"I felt like I knew that if I came out, there must be someone else," Kenworthy said. "I was like, there's someone else in skiing or an action sports or another kid who is going to resonate with my story. And if I can even help one person, then it will be worth it."
This group of athletes and allies tackled the difficult issues of coming out in sports, fears of rejection, suicide attempts and competing authentically as well as the controversy over transgender inclusion in sports, both at the Olympics and in high schools and colleges across the U.S.
"Only 24% of LGBTQ youth participate in sports," noted Taylor. "The fact that LGBTQ youth drop out of sports at twice the rate of their heterosexual and gender counterparts, it doesn't have to be that way."
Dunkin credited Paralympian gold medalist Stephanie Wheeler as an inspiration both on the court and in everyday life as an out lesbian.
"Stephanie really creates such a great environment for me and other athletes and also our staff, too, that were out at the time," said Dunkin. "And that really impacted me to come out and be myself." Wheeler is also head coach of the Univ. of Illinois women's wheelchair basketball team.
As the Los Angeles Blade has reported, there are more than 142 out LGBTQ athletes competing in Tokyo, a record for any Olympic Games. And with trans nonbinary soccer player Quinn on their way to a potential gold medal, making history with out trans woman Laurel Hubbard and out trans BMX competitor Chelsea Wolfe in Tokyo, Miller says their first steps are inspiring to people all around the world, no matter what their gender identity or sexual orientation is.
"It's about bringing people together, supporting people, creating mutual understanding, and really celebrating all of humanity," Miller said. "And now for us, bringing those LGBTQ+ stories forward is critically important because we see the value of what sport can bring."
Watch their conversation with sports editor Dawn Ennis by clicking here.
Equal Representation in Sports: Why LGBTQ+ Visibility Matters
IOC: 'Trans Women Are Women' Laurel Hubbard set to make sports history
Laurel Hubbard is set to make sports history on Monday and the International Olympic Committee clearly has her back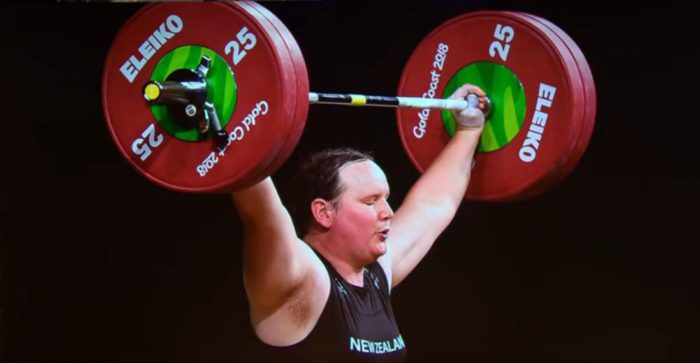 TOKYO – The director of medicine and science for the International Olympic Committee praised weightlifter Laurel Hubbard's "courage and tenacity" as she prepares for her upcoming competition as the world's first out transgender woman Olympian.
In speaking to reporters in Tokyo Thursday, Dr. Richard Budgett directly addressed those who have attacked and mocked the 43-year-old New Zealander and claimed she shouldn't be competing with cisgender women, saying "everyone agrees that trans women are women."
"To put it in a nutshell," he said, "the IOC had a scientific consensus back in 2015. There are no IOC rules or regulations around transgender participation. That depends on each international federation. So Laurel Hubbard is a woman, is competing under the rules of her federation and we have to pay tribute to her courage and tenacity in actually competing and qualifying for the Games."
Hubbard herself has not made any public comments except for a statement following her qualifying for the Summer Games, saying she was "humbled" by the support which had helped her "through the darkness" following a near career-ending injury in Australia in 2018.
Reports around the world have claimed Hubbard is the first trans Olympic athlete, which is actually not the case. As the Los Angeles Blade has reported, Quinn, a trans nonbinary soccer midfielder for Team Canada, last Wednesday became the first out trans athlete ever to complete in the Olympic Games. They posted about it on Instagram, saying, "I feel proud seeing 'Quinn' up on the lineup and on my accreditation. I feel sad knowing there were Olympians before me unable to live their truth because of the world."
The IOC is expected to review and likely revise its policies on transgender participation following Tokyo. Trans athlete and researcher Joanna Harper, who has advised the organization and other sports policy groups, told the Los Angeles Blade her recommendation will be for the IOC to continue to regulate trans athletes sport-by-sport. "There shouldn't be a one-size fits all policy," said Harper.
She also noted how the mainstream cisgender media is consumed with coverage of Hubbard and missing out on the bigger picture, and what it will mean for the next generation watching on TV and online.
"The lack of attention paid to Quinn and to Chelsea Wolfe has been interesting," said Harper.
"A few news outlets have commented on their presence in Tokyo and in Quinn's case the comments have been mostly favorable. On the other hand, the storm of mostly negative press heaped on Laurel Hubbard has been disappointing, although predictable. I hope that the negative press that Laurel has gotten won't dissuade young trans athletes from following their dreams. I think that the next trans woman to compete in the games will get less negative press, and eventually (although probably not in my life) there will come a time when trans women in sport generate little or no controversy."
Hubbard issued a statement Friday via the New Zealand Olympic Committee in which she said: "The Olympic Games are a global celebration of our hopes, our ideals and our values. I commend the IOC for its commitment to making sport inclusive and accessible."
According to a French news outlet, NZOC spokesperson Ashley Abbott told reporters the committee had seen a "particularly high level of interest" in Hubbard's Olympic debut, and much of it has been negative.
"Certainly we have seen a groundswell of comment about it and a lot of it is inappropriate," Abbott said. "Our view is that we've got a culture of manaaki (inclusion) and it's our role to support all eligible athletes on our team. In terms of social media, we won't be engaging in any kind of negative debate."
Abbott reminded the media that the NZOC's job was to support its athletes, including Hubbard. "We all need to remember that there's a person behind all these technical questions," she said. "As an organization we would look to shield our athlete, or any athlete, from anything negative in the social media space. We don't condone cyberbullying in any way."
RELATED: CBS This Morning from 22 Jun 2021
Non-binary Olympian leaves games without a medal but still a winner
For the first time in my entire life, I'm proud of the person I've worked to become. I chose my happiness over medaling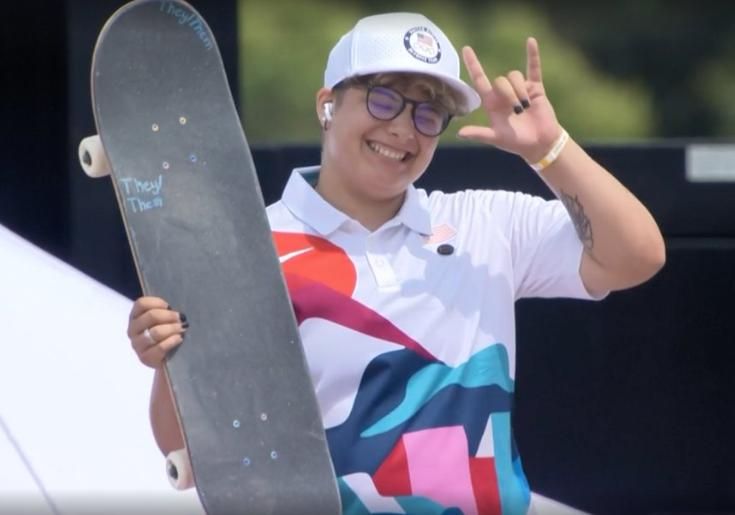 TOKYO – In a series of firsts for the Summer Olympic Games, Alana Smith left the Tokyo games with a sense of accomplishment and a couple of firsts. The 20-year-old non-binary skateboarder competing in the debut of their sport noted on their Instagram account, "My goal coming into this was to be happy and be a visual representation for humans like me."
Smith wrote: 'What a wild f***ing ride…My goal coming into this was to be happy and be a visual representation for humans like me. For the first time in my entire life, Im proud of the person I've worked to become. I chose my happiness over medaling. Out of everything I've done, I wanted to walk out of this knowing I UNAPOLOGETICALLY was myself and was genuinely smiling.
The feeling in my heart says I did that. Last night I had a moment on the balcony, I'm not religious or have anyone/anything I talk to. Last night I thanked whoever it was out there that gave me the chance to not leave this world the night I laid in the middle of the road. I feel happy to be alive and feel like I'm meant to be here for possibly the first time in a extremely long time. On or off day, I walked out of this happy and alive… Thats all I have ever asked for.
Thank you to all the incredible humans that have supported me through so many waves of life. I can't wait to skate for the love of it again, not only for a contest. Which is wild considering a contest helped me find my love for it again. 💛🤍💜🖤"
Smith's Olympic debut was slightly marred by their being misgendered during news coverage of their events by BBC commentators misgendering Smith discussing their performance, which led to protests from LGBTQ+ groups and allies including British LGBTQ+ advocacy group Stonewall UK.
Alana Smith (they/them), American pro-skater in the #Tokyo2020 Olympics has been repeatedly misgendered by journalists. We hope there will be swift corrections. All athletes deserve to be respected & celebrated as part of the games.#OlympicsForAll https://t.co/EO1JiHZOgT 💛🤍💜🖤

— Stonewall (@stonewalluk) July 27, 2021
During the competition, Smith proudly held up their skateboard, which featured their pronouns they/them written across the top. The misgendering was addressed by NBC Sports which issued an apology Tuesday for streaming coverage that misgendered Smith.
"NBC Sports is committed to—and understands the importance of—using correct pronouns for everyone across our platforms," the network said. "While our commentators used the correct pronouns in our coverage, we streamed an international feed that was not produced by NBCUniversal which misgendered Olympian Alana Smith. We regret this error and apologize to Alana and our viewers."
Alana Smith slaps, and I gotta say it was so incredibly cool to see someone so much like me thriving and expressing so much joy at the Olympics. pic.twitter.com/tA9bWWDcj4

— Mel Woods 🌾🌈 (@intothemelwoods) July 26, 2021
NBC also reported that this is the first Olympics in history that has featured skateboarding, with 16 athletes traveling to Tokyo to represent the United States. Smith qualified for the third Olympic spot in the women's street category after competing at the World Skate World Championships in 2019, according to Dew Tour, which hosts international skateboarding competitions.
According to Outsports, the online LGBTQ+ Sports magazine and NBC Sports, Smith is one of more than 160 openly LGBTQ athletes competing at this year's Tokyo Olympics and one of at least three openly nonbinary or Trans athletes.
Quinn, a midfielder for the Canadian women's soccer team who goes by only their first name, is the first openly Trans athlete and nonbinary athlete to compete in the games. Laurel Hubbard, a Trans woman from New Zealand will compete in the super heavyweight 87 kilogram-plus (192 pound-plus) weightlifting category on August 2.