40 Senate Dems call for rejection of anti-LGBT adoption measure
Republicans approved anti-LGBT amendment in House bill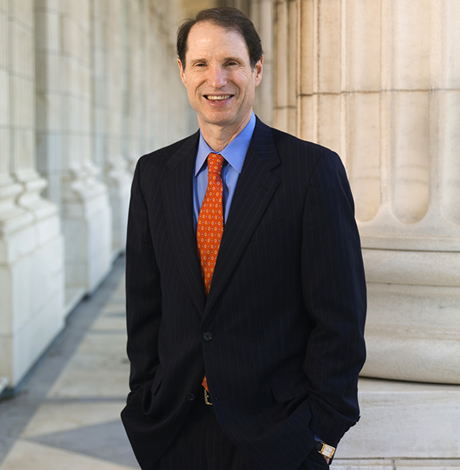 A group of 40 Senate Democrats led by Sen Ron Wyden (D-Ore.) are calling for rejection of an amendment that would penalize states and localities for policies barring taxpayer-funded adoption agencies from discriminating against LGBT families over religious objections.
In a letter dated July 24 to the Senate Appropriations Committee, the lawmakers call for rejection of an amendment inserted into the House version of major funding legislation by Robert Aderholt (R-Ala.) enabling anti-LGBT discrimination in adoption services.
"The inclusion of such legislation would sanction taxpayer-funded discrimination and prevent a significant share of Americans from opening their homes to foster children," the letter says.
The letter draws on the ongoing opioid crisis and the increasing number of children without homes as a result of the problem as a reason for lawmakers to reject the amendment.
"It is never acceptable to use federal funds to discriminate based on religion, sexual orientation, gender identity, family structure or marital status, but the timing of the House language is particularly egregious given the spike in foster care caseloads across the country brought on the opioid epidemic," the letter says.
Aderholt introduced the amendment into the fiscal year 2019 labor, health and human services and education appropriations bill during the House Appropriations Committee markup of the legislation. The committee adopted the amendment by a party-line 29-23 vote. Rep. Scott Taylor (R-Va.) was the only Republican to vote against it.
It's unlikely the legislation or the amendment will reached President Trump's desk for him to sign it into law. The Senate committee has already its approved its version of the funding and a similar measure wasn't included in the bill. If the bills were conferenced, that would likely mean the anti-LGBT provision would be dropped.
Moreover, in years past, the funding bill for the Departments of Labor, Health & Human Services and Education hasn't even reached the House floor and those programs continued to receive federal funds through omnibus spending legislation, according to the ACLU.
The Washington Blade has placed a request seeking comment on the letter with the offices of Sen. Richard Shelby (R-Ala.), who chairs the Senate Appropriations Committee, and Sen. Patrick Leahy (D-Vt.), the top Democrat on the panel. [UPDATE: A Leahy spokesperson said the senator "agrees that the Aderholt provision is discriminatory and would insist that it be dropped in conference."]
Ian Thompson, legislative director for the American Civil Liberties Union, commended Wyden and other senators for speaking out against the anti-LGBT adoption amendment.
"There are over 118,000 children awaiting adoption in the United States," Thompson said. "The best way to provide loving and stable homes for these children is to have as many qualified prospective foster and adoptive parents as possible. Today, 40 members of the Senate – led by Sen. Wyden – joined leading child welfare organizations and civil rights advocates in saying that discrimination has no place in our child welfare system because every child deserves the opportunity to grow up with the support of a loving family."
2021 Best of LGBTQ DC Readers' Choice Award Finalist Voting
Vote for your favorite finalist in our 2021 Best of LGBTQ DC categories through October 3rd.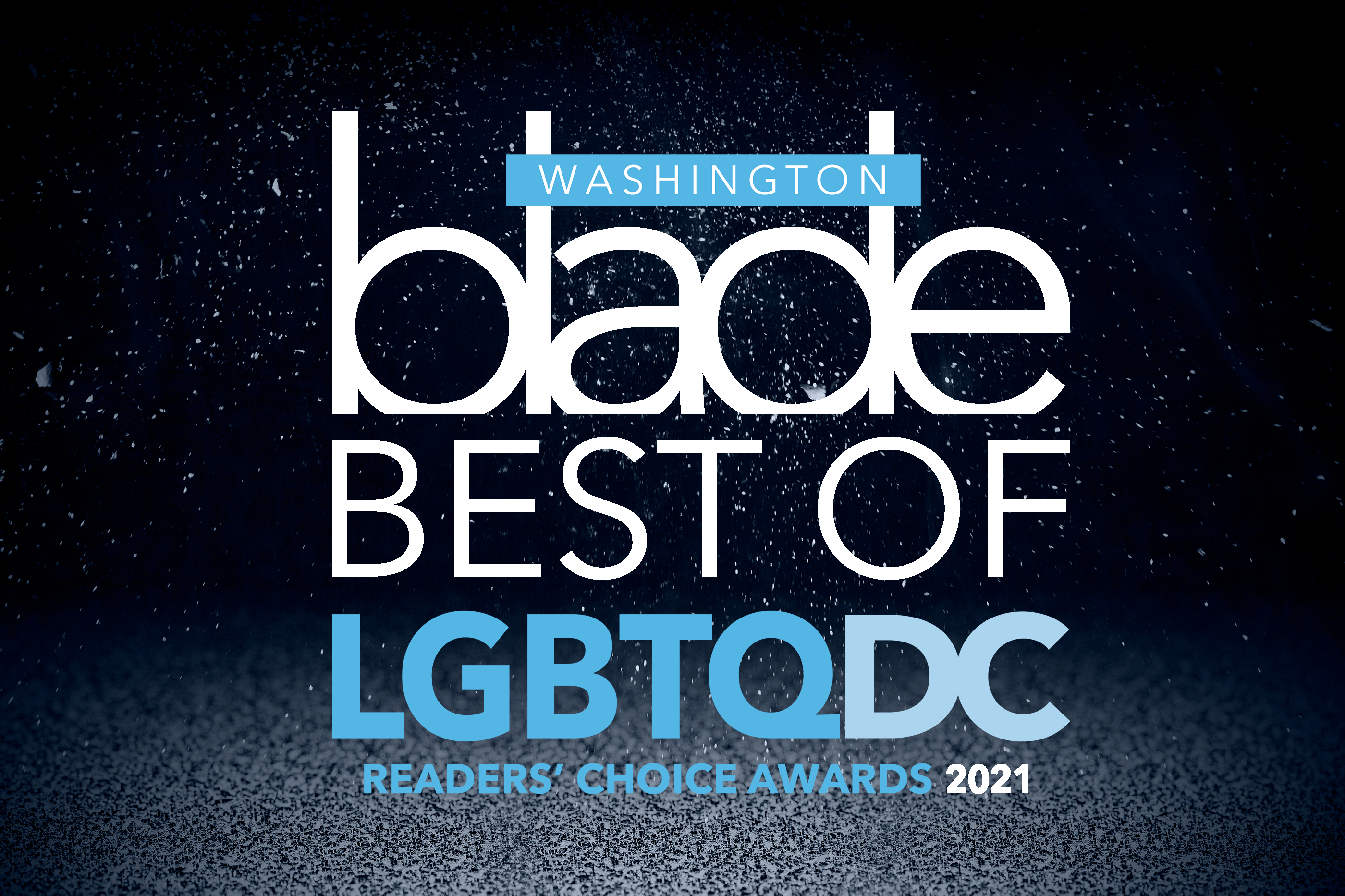 It is Decision 2021! You nominated and now we have our Top 5 finalists. Vote for your favorites in our 2021 Best of LGBTQ DC categories through October 3rd. Our 2021 Best of LGBTQ DC will be announced at the Best of LGBTQ DC Awards Party on October 21st and our special issue will come out on Friday, October 22nd.
Thank you to our sponsors: ABSOLUT, PEPCO, Washington Regional Transplant Community.
Vote below or by clicking HERE.
Biden highlights LGBTQ rights in UN General Assembly speech
President noted crackdowns in Chechnya, Cameroon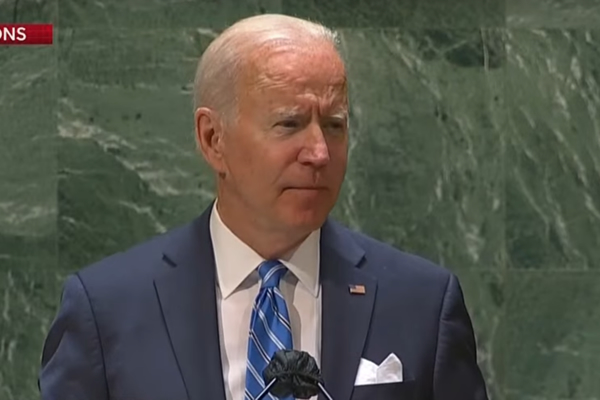 President Biden on Tuesday in his speech to the U.N. General Assembly spoke in support of LGBTQ rights around the world.
"We all must defend the rights of LGBTQI individuals so they can live and love openly without fear," he said.
Biden in his speech specifically cited anti-LGBTQ crackdowns in Chechnya and Cameroon. He spoke after Brazilian President Jair Bolsonaro, who is a vocal opponent of LGBTQ rights, addressed the General Assembly.
"As we pursue diplomacy across the board, the United States will champion the democratic values that go to the very heart of who we are as a nation and a people: freedom, equality, opportunity and a belief in the universal rights of all people," said Biden.
The White House earlier this year released a memorandum that committed the U.S. to promoting LGBTQ rights abroad.
The decriminalization of consensual same-sex sexual relations and protecting LGBTQ migrants and asylum seekers are two of the administration's five priorities in its efforts to promote LGBTQ rights abroad. Secretary of State Antony Blinken last week expressed concern over the fate of LGBTQ Afghans who remain in their country after the Taliban regained control of it, but it remains unclear how many of them the U.S. has been able to evacuate.
Veteran restauranteurs to open Drift in Rehoboth
Second Block Hospitality eyes 2022 debut for new raw bar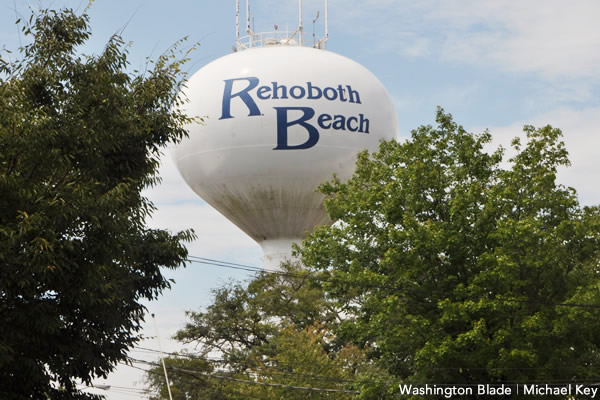 Despite the generally anti-business positions of the current Rehoboth Beach Mayor and some members of the Rehoboth Beach Commission, there are still some entrepreneurs who have faith in Rehoboth Beach.
One such group is the newly announced Second Block Hospitality Group, which brings together local industry leaders Lion Gardner, Tyler Townsend, Bob Suppies, and David Gonce.
According to the partners, "The mission of Second Block Hospitality is simple…to deliver exceptional hospitality. Second Block projects will be designed to become places that matter; that bring the community together. They aim to create unique spaces that foster positivity, a creative atmosphere, and memorable experiences. Driven by this philosophy we are thoughtful in everything we do, down to the smallest detail. In all our endeavors we are committed to crafting unique guest experiences through innovative design, authentic flavors, and warm hospitality."
Their first new venture, Drift, will be a raw bar and dining room on Baltimore Avenue. The new project, already underway, is a massive restoration designed to transform the existing building, originally built in 1890 and used as a camp meeting house, into a modern structure with historic charm. Drift restaurant will feature a refined design, open airy spaces and lots of glass for open vantage points with an indoor/outdoor bar area and intimate back patio that will add to the allure of Baltimore Avenue.
"We could not be more excited to be breaking ground on another passion project," said Suppies. "Coming through the last year brought many new challenges to our industry, but we were able to get very creative and grow as a company, so this new venture is very exciting for us."
Another of the partners, Gardner, brings his skill set as a longtime chef to the new venture.
"One of my roles in the company will be to oversee the menu and kitchen at Drift and all of our projects moving forward," Gardner said. "The great thing about our ownership group is that even though each partner has his own area of expertise, there is collaboration across the board; we are all involved in all aspects of the business. I am excited to learn and contribute in other areas as well, and luckily for me I'm working with a group of really talented, experienced and passionate guys."
Drift is slated to open sometime in early 2022, and things are in full swing for the new restaurant owners, including menu planning. Townsend said, "Drift will be a true raw bar focusing on the art of raw seafood and not just oysters, along with traditionally prepared dishes influenced by the sea. From a beverage standpoint we will feature craft cocktails and eccentric wine and beer offerings. Think small and intimate, rustic and classic, yet casual with a focus on culinary inventiveness and creative spaces." and good times. For more information visit driftrb.com.