Nicki Minaj criticized for 'homophobic' lyrics on new album
The rapper accuses Young Thug of wearing dresses, uses the term 'sissies'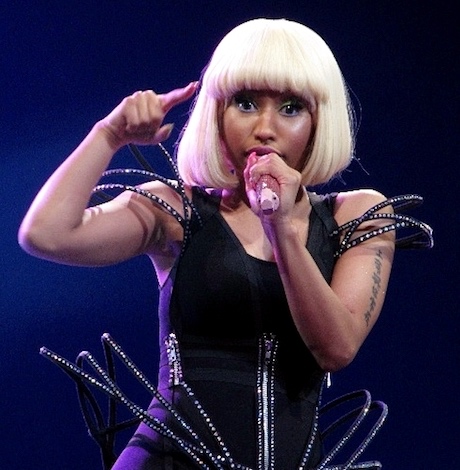 Nicki Minaj dropped her highly anticipated fourth studio album "Queen" on Friday but the album's release came with some controversy.
On the track "Barbie Dreams," Minaj gives a list of all the men she's rejected including Drake, 50 Cent and DJ Khaled. She also mentions Young Thug and says the reason it didn't work out is because the rapper likes to wear dresses.
"Used to fuck with Young Thug / I ain't addressing this shit / caught him in my dressing room / stealing dresses and shit / I used to give this ni**a with a lisp testers and shit / how you want the pu-thy? / can't say s's and shit," Minaj raps.
In another song called "Majesty," featuring Eminem and Labrinth, she includes the lyric "Who want it with Nicki now? / I smoke 'em like hippies now / they see me say 'Yippie' now / home runnin' like Griffey now / they switchin' like sissies now / you n***as is iffy now."
Minaj has made a reference to "sissies" before. On her 2008 track "Dead Wrong" she rapped: "First they love you / then they switch / yeah, they switch like faggots / that's why I keep the llamas in Gabbana's fabrics."
The lyrics ruined the hype of Minaj's album for some fans who took to Twitter to blast the rapper.
I was about to buy @NickiMinaj's album #Queen until I heard her track with Eminem where she says "They switching like sissies now" – sweetie, the LGBT community are the majority of your fanbase and got you to where you are. Casual homophobia in 2018? You're over sis. #QueenRadio

— Queer Updates (@QueerUpdates) August 10, 2018
Nicki Minaj is acting very Nicki Garbaj. Homophobic lyrics on top of her questionable actions…wow.

— cara cavalli ? (@thecaracavalli) August 10, 2018
Now that she has a new record out just a casual reminder that Nicki Minaj uses casual homophobia and transphobia in lyrics, slut shames others, has appropriated other cultures that aren't her own, and is taking a pedophile on tour with her. She's cancelled.

— Mikaela Jane Palermo (@mikaelajpalermo) August 11, 2018
@NICKIMINAJ you have fans across the world who are lgbtq and who are persecuted for being themselves. And on your platform you use homophobic language? When queer folks are the ones on here defending you the hardest? Im lost Onika #QueenRadio

— Drew Kyle (@ImDrewKyle) August 10, 2018
@NikkiMinaj really tasteless. Homophobic comments. LGBTQ community have made you who you are. Watch that support fall….quickly.

— JB (@AyresNYC) August 14, 2018
I know I'm going to be in the minority, but Barbie Dreams is offensive. The homophobia, fat shaming, ableism, femmephobia, and shit is annoying. I actually can do without all that. I need Nicki Minaj to grow up.

— alanna del slay. ? (@alannagabby) August 10, 2018
In 'Trans Am,' a trans person telling a trans story
Lisa Stephen Friday shines in Keegan one-woman show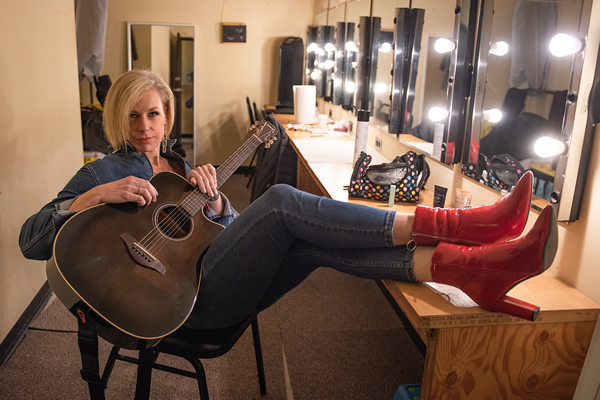 TRANS AM
Jan. 29-Feb. 26
Keegan Theatre
1742 Church St. N.W.
$55-$65
Keegantheatre.com
In the fall of 2020, Lisa Stephen Friday's one-woman show "Trans Am" premiered virtually at Keegan Theatre. "Honestly, streaming a dozen shows isn't something I want to do again. I was thrilled to do it but performing a live musical with no audience was daunting. Like performing to a black hole. Exhausting."
But now the trans woman performer is back at Keegan with a live world premiere of the same piece. "Trans Am" is 90 minutes of uninterrupted autobiographical stories and the music of Friday's cult-favorite NYC glam rock band Lisa Jackson & Girl Friday.
Her transition hasn't been easy and that's reflected in the work, but so is a happy default setting – Friday likes to laugh and make people laugh. The meat of the story is the intensity of time spent in the band, but also her youth in Georgia, other aspects of New York, and her move to D.C. "For me as a trans woman that story involves a very laborious journey to self-actualization. We live in a world that doesn't allow space for trans people. So, it's a lot," she says.
Work as a project manager for Barbizon, a leading provider of entertainment lighting systems, brought Friday to the DMV, specifically Dupont (Trump's election prompted a move from Alexandria to the gayborhood). She's currently dating a chef: "He's great at what he does and he's thrilled to see the show," she says.
BLADE: Was it tough writing a deeply personal show like Trans Am?
LISA STEPHEN FRIDAY: I wrote my story over five weekends. It was incredibly cathartic. There are fun memories with downtown queens, but also the time I went to the pharmacy and the pharmacist totally read me about getting hormones. That was jarring. It was definitely time for me to acknowledge the enormity of what it means to be trans in this country.
BLADE: Would you describe your professional experience as unique?
FRIDAY: Before transitioning, I went through the world as your typical 25-year-old cishetero male. Oblivious. I was a theater actor in New York, chasing roles like Chris in "Miss Saigon" or Marius in "Les Miz." These were my life goals. I look back and think how trite.
Coming out and transitioning meant I was no longer cast. The last time I went on an audition for musical theater was in 2003 for "Taboo" to play Boy George's friend Marilyn. The part went to a soap star. Instead, I found the downtown queer rock and roll scene. That's where I needed to be.
It took me a while to find clarity about who I was. A lot of what I talk about in the show is about finding that East Village crowd who said "honey, you're a woman." Surrounding yourself with community is the way to reach that.
BLADE: What's your history with "Hedwig and the Angry Inch."
FRIDAY: In the late '90s I asked to audition to replace Hedwig. In New York, they knew me as Steve Friday, a good rock and roll singer. I remember thinking I can't do this shit. No one knows that I sit around my house wearing women's clothes.
I cancelled those auditions because I was living in fear. For a while, I really regretted that. Then 20 some years later, I had an opportunity to do it at Keegan. But the pandemic stopped that.
The truth is I no longer feel that I need or want to play Hedwig. There is trauma in that story attached to medical transition. I'm a trans woman who has gone through all confirmation surgeries. I feel really uncomfortable standing on stage singing about an angry inch.
I know Hedwig's creators wrote that show from a loving place but it was written in 1998 and it's very dated. That said, it opened the door to a queer space in theater that didn't exist before.
Now with "Trans Am," Keegan can do something different. A trans person telling a trans story, which is a step forward from "Hedwig."
BLADE: With productions shutting down due to the Omicron surge, do you feel any trepidation about getting through the run?
FRIDAY: That fear is always there. For me it would be really disappointing. My life has been in the theater – performing or production. I'm hyper aware of everything the Keegan and all theaters are risking financially. So, I'm excited and grateful, but kind of walking on eggshells.
June Jambalaya, lightly seasoned newcomer thickens mix of RuPaul's Drag Race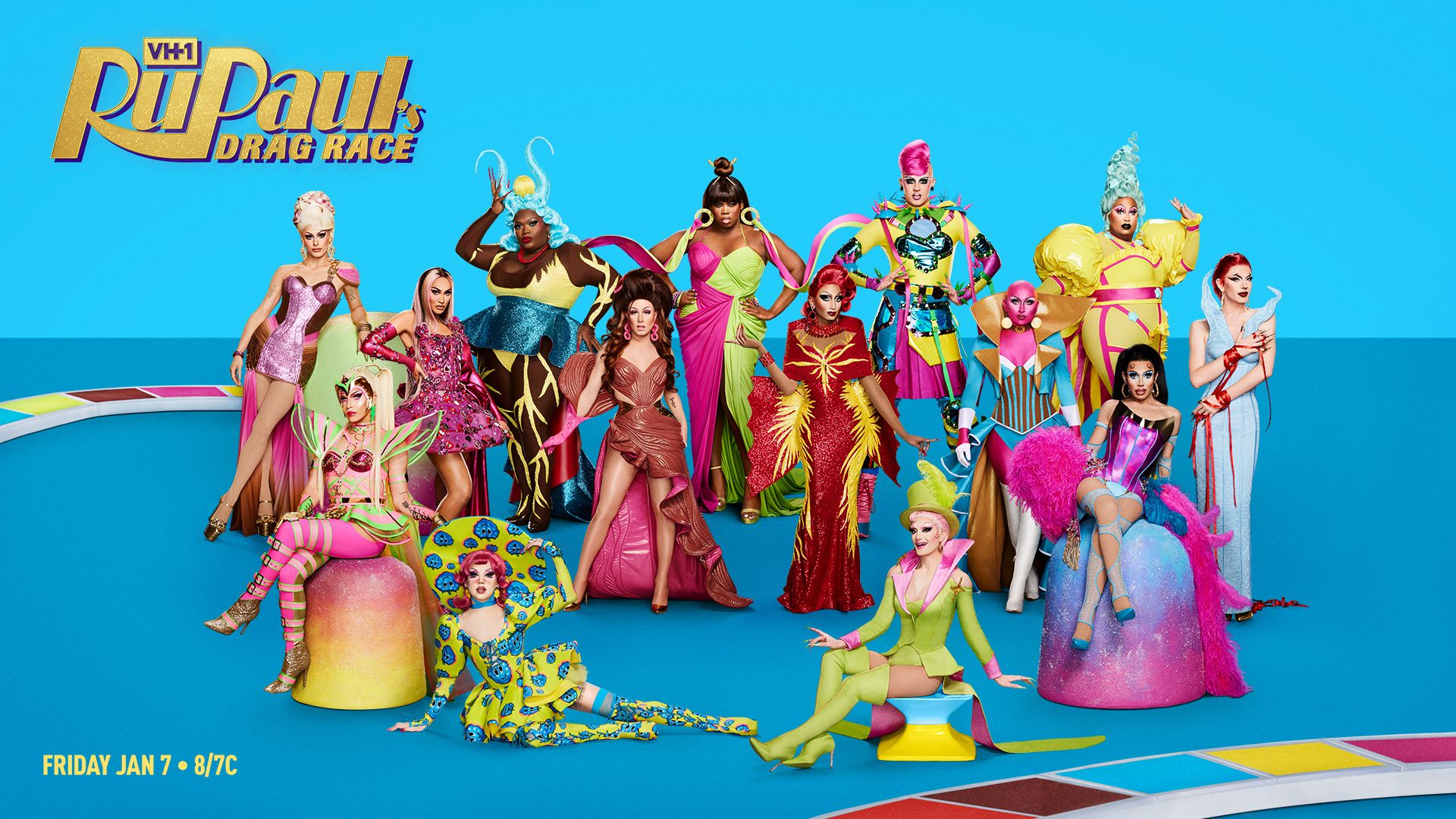 "Some are born into drag greatness, some achieve drag greatness, and some have drag greatness thrust upon 'em."
That iconic line, from the 1602 Shakespeare play "RuPaul's Twelfth Night," is as true today as when it was first spoken on the stage of London's Globe Theatre. Back then, the female roles were played by men. Times may have changed, but the song remains the same: Those with male plumbing who plumb the depths of what it takes to play a woman find themselves doing so through dynasty, scrappy determination, destiny, or a road they have to hoe on their own.Season 14 "RuPaul's Drag Race" contestant June Jambalaya found herself in the iconic workroom and runway in a very roundabout way, indeed.
"I have been in the performing arts my entire life, going to performing arts school, and I moved out to LA to get my degree in fine arts" said the 29-year-old Jacksonville, Florida native, who spoke with us just prior to the Season 14 premiere episode, in which she's introduced alongside half of the cast. Jambalaya, whose drag name came about when a dance instructor asked for her birth month and the last thing she ate, stayed in LA after graduation but found things "didn't go as planned, you know, just auditioning but still working my job. I worked as a visual manager for a luxury department store, so it [drag] gravitated to me because actually, I was choreographing for a co-worker. It gave me an opportunity to use my degree and use my talents—because I felt kind of frustrated with auditioning and the world of performing. I didn't fit the stereotypical body that a male backup dancer or performer should have and so it drew me to drag because this was an art form where you got to make your own rules and really pick your narrative, which made me even more intrigued to do it for myself."
While doing choreography for local LA drag queens, noted Jambalaya, "They encouraged me to try it [drag], and I entered a nightly competition at Revolver and won and then I did a 10-week competition at Revolver and won. So all the stars just kind of aligned. It just felt like I was doing something right with all of the talents and gifts I felt like I had."
BLADE: What sort of style were you drawing from in those early performances?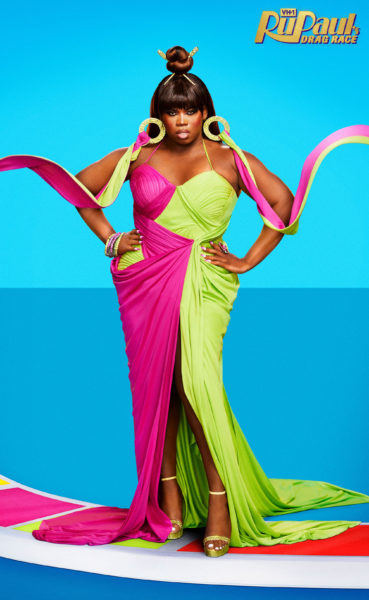 JUNE JAMBALAYA: When I first started drag, my references were from the Latrice Royales and the Roxy Andrews. I looked at the queens before me that really put on high-energy, like high old school drag numbers and performances. But the more I got to experience who June was, her brand and you know my own artistry I started to really pull from my love for the modern woman and thinking about like, my mom and my sister and my aunts and how I was always inspired by women, especially minority women, because they were the strongest, most fearless, most stylish women that I got to encounter so I really drew a lot of those references into my drag. And then I also, you know, I call myself The Real Housewife of Drag because of my love for the franchise and how real women just sit there fully dressed and living their fantasy on television. That's sort of what this is for me.
BLADE: You're serious about the way you use fashion. Does that clash with camp elements of drag?
JUNE: Yes I'm funny, but I don't consider myself a comedy queen. I think it's performance with looks, um, because I revealed myself in a Christopher John Rogers couture gown and then I added a train and airbrushed my name on there to make it, you know, it was fashion but then I made it camp and, you know, urban by airbrushing it—having my nails, have my name hang off… So I'm wearing these designer pieces that you typically don't see from someone; I'm a size 14, 16 and you haven't really seen a big girl pull out these type of designers this way and I think that's interesting. So my camp comes in my love for the visual… You'll see me inside a waterfall performing a song for a video. That's where I think my camp comes through, in my visual artistic side. But with my fashion, I really do try to show that plus-sized women and full-figure people love and respect fashion and there is room for us there, too.
BLADE: What is an LA club experience with you like, as opposed to what we're going to see on television?
JUNE: I have always picked things that felt good to me, but I'm learning that I still have to pick numbers that people are going to enjoy. But when you come to a June Jambalaya performance, you want high energy. You know I'm gonna have backup dancers. So like me and my girls, we rehearse these numbers for weeks on end before the show. One of my biggest inspirations is Beyoncé. I've been to more concerts than I'd like to admit.
BLADE: Oh, there's no shame in that.
JUNE: (laughs) Seeing those shows, all the way down to the costumes and the choreography, all that time and effort that went into it—so I try my best, with the resources I have, to give people that live tour show experience.
BLADE: Your life will be different from the moment the show starts airing. What is the waiting experience like, and have you been given any helpful advice from other queens?
JUNE: So recently, I posted a Christmas video that took three months to film—and it's different now, because of the [Season 14] announcement, and people know the show is coming. So I get to hear from people from Brazil and Belize message me and tell me how much they enjoyed my video, and people who don't even celebrate Christmas, that these visuals and these packages of my art are reaching all over the world—it's blowing my mind to think about this time last year. I had maybe 2,000 followers and I just had dream and I was making videos and taking photos like crazy, and now it's [the buzz leading up to the show] unfolding before my eyes.
I've been fortunate enough to have conversations with Gigi Goode, Kandy Muse, and LaLa Ri. They have all been so extremely supportive. I think Gigi Goode gave me some of the best advice. She came to my "Showgirls" performance and she was like, "Do everything, every opportunity that comes to you. You're going to be tired but this is going to be the ride of your life—and everything you've dreamt of, you can literally do right now. So whatever is in your head, let it out."

BLADE: What advice would you give to those who are just starting out with their drag, and is having a formal background like yours helpful?
JUNE: I think it [education] definitely helped me, but I haven't been doing drag that long. I started April 2019… But I think when you find something you're passionate about you will do the work to further educate yourself on it, and I really do believe I did that. So my advice to anyone embarking on something or doing something they're passionate about is, pull from people who are doing it really, really well. I think one of the best things that I did, I watched Roxy Andrews. I studied with Aquaria [as I was preparing my audition tape]. I saw what the best of the best were doing, to prepare myself to meet that level of excellence. When you're in this high-pressure drag situation, and mind you, this was just a hobby for me. I had a full-time job. So I went from a part-time baby queen to now doing it full-time, 18-hour days. So it showed me there's still so much to be done, to be in drag all day, to go from doing an acting challenge to getting ready for a runway. It's so physically demanding, to be a full-time drag queen.
BLADE: So are you in better shape now than you were before?
JUNE: Well, we filmed it a while ago. I was in really good shape. Then I took a break and ate some food, enjoyed the holidays. Now it's kicking back in. You know, press [to do] and outfits need to fit (laughs).
BLADE: What do you hope to achieve, as a result of being on the show?
JUNE: I've never been to Fashion Week. I would love to experience that or walk and be a part of it, or be part of a beauty brand or something of that nature. But when it comes down to artistry, we have a whole Vegas residency with "RuPaul's Drag Race" now. I would love the opportunity for that—or the Werq the World Tour, to actually; Imagine if I got to take all of my visuals and put it on the stage… that's an artist's dream.
Follow June Jambalaya on Instagram/TikTok/Twitter: @junejambalaya. To stay up-to-date on all things #DragRace Season 14, follow along on Instagram, Twitter, Facebook, YouTube and TikTok at @rupaulsdragrace.
'Fiona and Jane' an enticing look at lifelong friendship
Two women bicker, fall distant – then meet again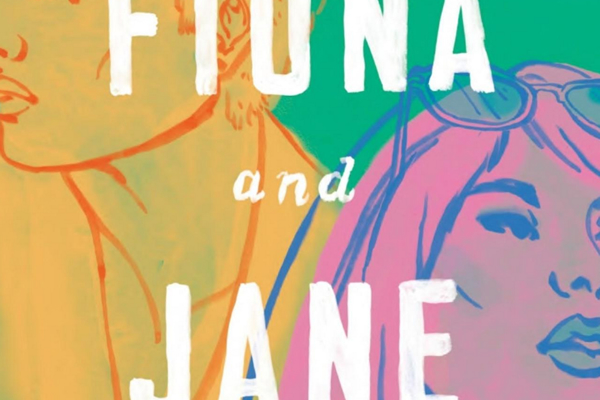 'Fiona and Jane'
By Jean Chen Ho
c. 2022, Viking
$26/275 pages
"Fiona and Jane," a new short story collection by Jean Chen Ho is an enticing New Year's present. The captivating volume features secrets, family conflict, queerness, astute cultural observations, and above all, friendship.
We long to fall in love. So we lose our hearts to our lovers and go to pieces when our relationships break up.
Yet, especially, if we're women and/or queer, we want a best friend as much, maybe more, than we do a lover.
Fiona and Jane, Asian Americans, grew up in Los Angeles. They've been best friends since they met in LA in second grade. Jane's family emigrated to Los Angeles from Taiwan. Fiona, with her mother, came to LA from Taiwan when she was a young child.
In "Fiona and Jane," Ho's debut collection, the two friends over 30 years grow from second-graders to 30-somethings. Ho's linked stories draw us into Fiona and Jane's friendship as they become, at different times, incredibly close, then distant (both geographically and emotionally) from each other.
Ho, 41, has more writing chops than you can imagine. She is a doctoral candidate in creative writing and literature at the University of Southern California where she is a Dornsife Fellow in fiction. Ho has an MFA from the University of Nevada, Las Vegas. Her writing has been published in The Georgia Review, GQ, Harper's Bazaar, McSweeney's, and other publications.
Ho was born in Taiwan, grew up in Southern California and lives in Los Angeles. But, "none of the things that happen to Fiona and Jane are autobiographical," she said on the podcast "All of It with Alison Stewart," "I didn't mine my particular life experiences and put them in the book out of respect to my oldest and dearest friends."
Fiona is hetero, smart and attractive. As a teen, she earns enough money to buy a secondhand car (named Shamu, Ho writes, "after the Sea World killer whale because of the corroding white patches all over the black paint.").
While Fiona's mother isn't religious, Jane's Mom is devoutly Christian. Jane is bisexual. When she and Fiona are teens, they kiss "to practice" – what kissing's like. Though she doesn't tell her Mom, Jane, when a teenager, has a romantic relationship with her female piano teacher.
When she's young, Jane often does what Fiona does. Because Jane's tall, she's often thought of as "Fiona's bodyguard." As she grows older, Jane begins to rely more on herself.
Fiona is eager to leave LA. She goes to college, then moves to New York City with her first boyfriend. She enters law school, then drops out.
Jane stays in Los Angeles. She opts to take a gap year between high school and college. The gap year morphs into a couple of years. Jane has relationships with women as well as with Julian, a vet who has PTSD.
Though Fiona and Jane are quite different from one another, they keep circling back to each other. Despite their differences, they have one thing in common: they both have lost their fathers.
In one of the collection's most moving stories, "The Night Market," Jane speaks of her visit before she graduated high school to Taiwan where she has come to see her Dad. Her Dad has gone from LA to Taiwan for a temporary job. Jane learns that he's going to stay in Taiwan because he's fallen in love with a man there. Her Dad asks her to keep this a secret. But, in her pain at his revelation, she outs him. Jane blames herself for his suicide.
Fiona discovers as a child that she's never known her father. Her mother raises her on her own.
Over the years, Fiona and Jane bicker, fall distant – then meet again. As teens, they help each other get fake IDs so they can drink. As adults, they help each other through moving apartments, love affairs and mourning.
"Sixteen years since my father died, and I was still alive," Jane thinks, "I got up, every morning. I lived, day by day. I had my best friend, Fiona Lin."
Check out "Fiona and Jane." Then, text your best friend.