Calendar Aug. 24-30, 2018
Events include parties, screenings and concerts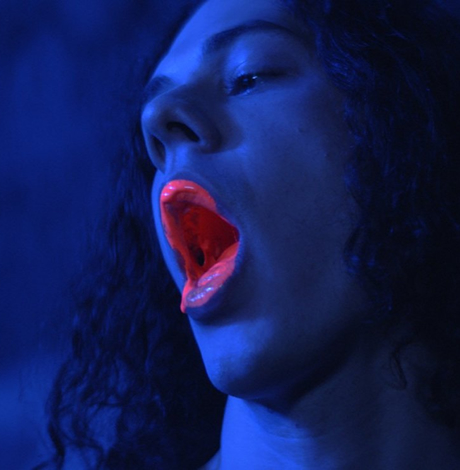 Friday, Aug. 24
The D.C. Eagle (3701 Benning Rd., N.E.) hosts Woof, a happy hour, this evening from 5-11 p.m. Drink specials run through 11 p.m. Free pizza will be served at 7:30 p.m. No cover before 9:30 p.m. For more details, visit facebook.com/eagledc. 
Reel Affirmations and Center Latinx present a screening of "Hard Paint (Tinta Bruta)" at Human Rights Campaign (1640 Rhode Island Ave., N.W.) tonight at 7 p.m. "Hard Paint (Tinta Bruta)" tells the story of a reclusive cam boy whose niche is spreading neon paint on his body. When he hears that a rival is ripping off his body paint act, he tries to find the person in the outside world. After the screening, Shareese Mone from Casa Ruby LGBT Community Center will speak on its local campaign to decriminalize sex work. Tickets are $12. For more information, visit thedccenter.org/events/hardpaint. 
Gamma D.C., a support group for men in mixed-orientation relationships, meets at Luther Place Memorial Church (1226 Vermont Ave., N.W.) today from 7:30-9:30 p.m. The group is for men who are attracted to men but are currently or were at one point in relationships with women. Meeting locations are in private residences. For more information about the group and location, visit gammaindc.org. 
Saturday, Aug. 25
LezBeSocial, LitLivesMatter and Daryl Wilson Promotions host the Biggest Pool Party #LGBT Edition tonight from 7 p.m.-midnight. Location will be given to guests at a later date. Drinks and food will be provided. There will also be hot body and swimsuit contests. Floaties are allowed. DJ Honey will spin tracks. Tickets are $27.62. For more details, search "Biggest Pool Party #LGBT Edition" on Facebook. 
Bar Roubaix (1400 Irving St., N.W.) hosts a drag night tonight from 9:30 p.m.-2 a.m. Desiree Dik hosts the show. Performing queens include Sylvanna Duvél, Ivanna Vivaldi, Nubia Love-Jackson and Paul Warren as Paula. DJ Milko Santander Espinoza will play a mix of house, EDM and Latin music all night. Drink specials run all night. Show starts at 10:30 p.m. No cover.  For more details, visit facebook.com/roubaixdc. 
Swazz Bar (2218 18th St., N.W.) presents Queer Shapes Party, a geometry-themed party, tonight from 10 p.m.-2 a.m. Dress code is inspired by shapes such as squares, circles, triangles and polygons. There will be craft cocktails, food, raffle prizes all night and a costume contest with prizes. Pre-sale tickets are $10. Tickets at the door are $15. For more information, visit swazzbar.com. 
CTRL, a gay dance party, is at Trade (1410 14th St., N.W.) tonight from 10 p.m.-2:45 a.m. DJ Adam Koussari, DJ Dvonne and DJ Jeff Prior will play music for the night. There will be drag shows and giveaways. No cover. For more information, visit facebook.com/ctrldc. 
Sunday, Aug. 26
Fantom Comics (2010 P St., N.W.) hosts its Queer Book Club today from 2-4 p.m. The group will discuss "Fence Vol 1," a comic about the illegitimate son of an Olympic fencing champion who learns to navigate the world of competitive fencing at a prestigious all boys school. For more information, visit facebook.com/fantomcomics. 
Little Academy D.C. presents Black Queer History, its final summer course, at Reliable Tavern (3655 Georgia Ave., N.W.) tonight from 6:30-8:30 p.m. The course will focus on the history of black queer culture in America ranging from slavery to black queer TV characters. Tristian Cabello, assistant director of the Master of Liberal Arts program at John Hopkins University, will lead the course. Tickets are $37.87 and include one complimentary beverage and a course chapbook. For more details and to register for the course, visit facebook.com/littleacademydc. 
Monday, Aug. 27
AFI Silver Theatre and Cultural Center (8633 Colesville Rd., Silver Spring, Md.)  screens the comedy-drama "Venus" tonight at 7:05 p.m. "Venus" tells the story of Sid, a transitioning woman who discovers she has a 14-year-old son. General admission tickets are $13, senior tickets are $10 and child tickets are $8. For more information, visit silver.afi.com. 
Tuesday, Aug. 28
Congressional Chorus (733 8th St., N.W.) holds tenor and bass auditions today. Those who are interested should email David Simmons at [email protected]org to reserve an audition time. He'll provide location details. 
Wednesday, Aug. 29
The Lambda Bridge Club meets at 7:30 p.m. at the Dignity Center (721 8th St., S.E.) for duplicate bridge. No reservations required and new comers welcome. If you need a partner, call 703-407-6540.
The D.C. Eagle (3701 Benning Rd., N.E.) hosts its weekly karaoke night tonight from 9 p.m.-1 a.m. For more details, visit facebook.com/eagledc. 
Thursday, Aug. 30

 
Go Gay D.C. hosts its LGBT community social at the Embassy Row Hotel (2015 Massachusetts Ave., N.W.) tonight from 6-9 p.m. TJ Flavell will be on site to greet guests. All are welcome. There will be a cash bar and an appetizer and dinner menu available. Name tags will be provided. Dress code is casual attire. No cover. For more details, visit gogaydc.org. 
District Karaoke hosts Pride Karaoke at the Ugly Mug (723 8th St., S.E.) tonight from 7 p.m.-1 a.m. Ugly Mug will have Tex Mex drink and food specials all night. No cover. For more information, visit facebook.com/districtkaraoke. 
Mayor's office offers tech training for trans job seekers
Program trans and non-binary individuals interested in building skills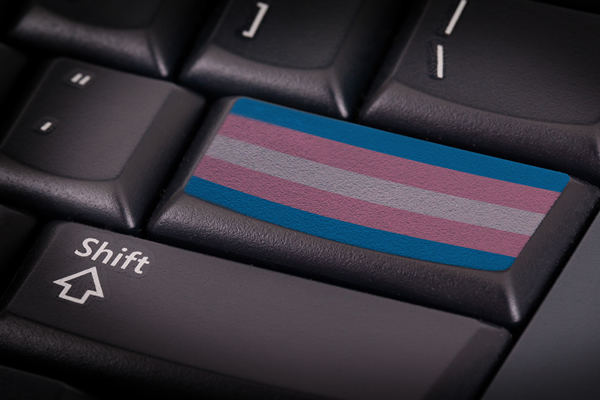 The Mayor's Office of LGBTQ Affairs in conjunction with BYTE BACK will offer a program titled "Transgender Pathway Project: a Free Top Notch Computer Training + Employment Readiness Program" for transgender and non-binary-identifying individuals interested in building essential skills in tech and earning the associated recognized certifications.
The program will offer opportunities to learn essential skills in computer foundations courses; obtain recognized Microsoft and CompTIA certifications; and get hired in an administrative or IT career job.
Admission to the program is competitive with priority given to career-seekers. To register, you must meet the eligibility requirements and pass an assessment test. For more information, contact [email protected] or call 202-903-3958.
Inaugural #RainbowRideDC set for June 26
Event to raise awareness, funds for HIPS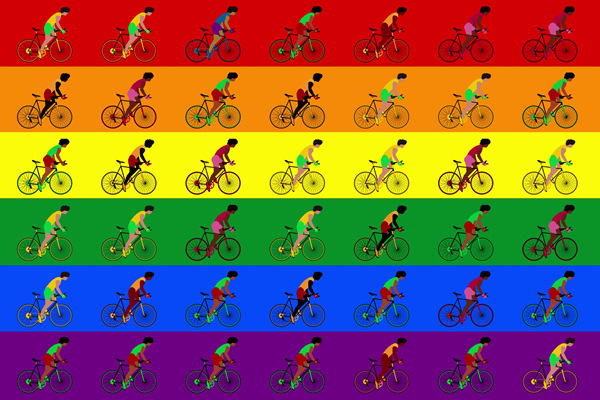 The ANC Rainbow Caucus, GGWash, WABA, members of the Bicycle Advisory Committee and Pedestrian Advisory Committee and Lime will host the inaugural #RainbowRideDC on Saturday, June 26 at 1 p.m.
The event will celebrate queer liberation history on a ride throughout the District and raise awareness and funds for HIPS, an organization that has promoted the health, rights, and dignity of individuals and communities impacted by sexual exchange and/or drug use due to choice, coercion, or circumstance. 
To attend the event, please RSVP. Donations to HIPS can also be made on HIPS's website.
Md. civil rights commission hosts LGBTQ health event
Communities 'continue to face significant and disturbing barriers'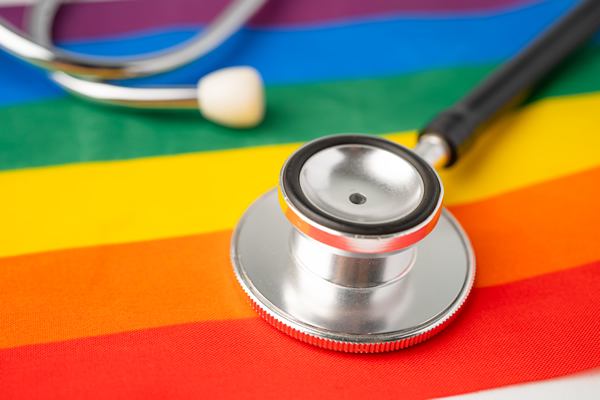 On Monday, June 28, the Board of Commissioners and staff of the Maryland Commission on Civil Rights will host a virtual event titled "A Hidden Health Crisis: Health Disparities Facing the LGBTQ Community" to celebrate Pride month and "[stand] as allies and in support of the civil rights of the LGBTQ+ community."
The statement released by the commission reads, "Progress has been achieved in Maryland. Yet the arc of justice must continuously bend towards supporting all historically excluded communities, often while combating against intolerance. In Maryland, LGBTQ+ communities 'continue to face significant and disturbing barriers in almost every facet of their lives, including public health, employment, community safety and housing.' Maryland must identify and address disparities."
This free virtual event begins at 12 p.m. and registration is available on Eventbrite.