Troye Sivan conjures up minimalist magic at the Anthem
Out singer does wonders bringing spare, mellow 'Bloom' to near arena-size life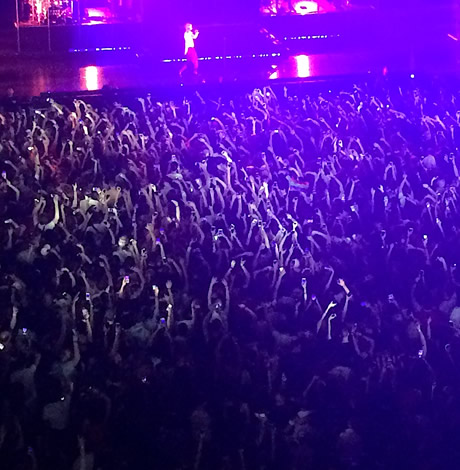 A Troye Sivan concert leaves one with two major impressions: One, it's amazing the magic he can weave using so little and two, the juxtaposition of his sonic/video/TV show performances — where he comes off as an androgynous, gay sex-starved coquette gyrating lasciviously — dovetails quite nicely with his stage/interview persona where he's self deprecating, down to earth, sweet seeming, even anodyne. 
That's not a twofer you'd necessarily think would work. His Aussie accent helps. With his bleached blonde hair, blue eyes, lanky, 115-pound (it appears) frame, the 23-year-old seems positively angelic but you're never quite sure if he stayed with the good angels like Gabriel and Raphael or is working undercover in Lucifer's throng. 
Last week's D.C. concert at the Anthem where he played the eighth show of his current 26-date "Bloom Tour," (his album dropped Aug. 31) felt in some ways rather minimalist. A couch and a few lamps during the ballad set were the only props. The rest of the time the only visuals were — an impressive backscreen light show notwithstanding — Sivan's four-piece (two guys/two girls) band and Sivan himself. There was an outfit change or two but the clothes were so non-glam and unmemorable he might have just as likely been out for a stroll on the D.C. Wharf. 
There were no video projections, no appearances from any of the fabulous, gender/bending clothes from the eye-popping "Bloom" video and nary a peeking nipple — kind of a Sivan trademark — was seen all night. No choreography either. Sivan just sort of bops around — he jumps, he spins, he twirls, he gyrates, he almost-but-never-quite-rubs himself — as the spirit moves. No backup singers (though the players did add some vocals), no dancers, no pyrotechnics. It was spare, but spare in a refreshing way. You never felt he didn't have those things because he couldn't yet afford them. This is only his second record, so maybe he can't, but the minimalism felt chosen not resorted to. 
Last time he played Washington (not counting his ebullient June appearance at Capital Pride) — at the 9:30 Club in early 2016 — it felt like teenybopper girls' night out with some gay men mixed in. This show felt like the inverse. It was almost all 20s and 30s gay men, like a gay high holy day young professionals night, with about 15 percent straight gal pals along for the ride. 
When you've been (as I have) to way too many shows by veteran acts in their golden years with 30-plus-year careers behind them, it's fun to see an act only on his or her sophomore album. Whatever the new album is, it gets played almost in its entirety, there's true energy in the room, people sing along en masse to every song whether it was a single or not and the performer feels genuinely thrilled to be there. These are still new experiences and unchartered terrain. They're still giddy they can fill the next size venues up from their last tour. 
In Sivan's case, that meant we got to hear all 10 cuts from the "Bloom" record in mostly faithful arrangements. The only unexpected twist was "My My My!" went into dance club remix mode (double-time beats) for its last couple choruses. It worked — the crowd (fairly packed on Anthem floor but not sold out) ate it up.
It was impossible to tell how much of the actual music was live. At times Sivan would take a line here and there a fifth or an octave above where he sings it on the album. The album vocal would keep going but you could never quite tell if that was recorded or live BGVs from the band. It didn't matter — the vocals were stellar all night. If some beds were recorded, you never sensed for a second it was to save him any taxation. 
Seven cuts (four from the new record) made a killer opening set. "Plum" and "Lucky Strike," neither singles interestingly, were arguably the most beguiling. Sivan sold them with abandon. Only on "Wild" did the relative simplicity of his choruses feel a little threadbare; in other spots it just seemed to buoy the sing-alongability of his tunes. 
A four-song ballad set provided a nice mid-show contrast with room for acoustic piano and guitar accompaniment. "Bite," a bonus cut from his first album "Blue Neighborhood," was the only semi-dud bouncing back and forth between a finger-snapping, sing-songy sort of thing to thundering drum solos that felt a little whiplashy. You could see why it was a bonus cut but I guess you gotta get a little creative to fill out a set when you're only on your second record.
"Dance to This" and "Animal" closed out the main set. "Animal," a fine song, wasn't quite the best choice for that slot, but it wasn't a catastrophe. "Youth," fist-pumpingly ecstatic, and "My My My!" (of course) were the encores. 
The banter was just the right amount. Sivan talked about walking his dog around D.C. that day, went on and on about how great it was to see everyone, expressed concern for the mashed-together crowd (there are no seats on the Anthem main floor), told the crowd he wanted to "see you guys go fucking crazy" during key musical climaxes (we happily obliged). It was all just fun. You didn't have to overthink it, you just soaked in the joy of having such an out-and-proud headliner who could fill the place among us. We might argue how much of a groundbreaker Sivan is. Yeah, we've had Rufus and Jake Shears (he'll be here Oct. 31, by the way) before him but those singers were always — in much different ways — a bit left of center. Most of us admire Rufus Wainwright but he's somebody you might put on at 4 a.m. during a nightcap, not somebody you want to blast on a summer road trip. 
Sivan is the middle ground. His album doesn't beat you over the head. You're not immediately sucked in by its hooks the way you are by, say, Charlie Puth or Shawn Mendes. But let it soak in and you see how much understated beauty and warmth is there. Sivan hit all the right notes realizing "Bloom" in a live setting. It's sort of a mellow, hot tub-and-sex album; it wouldn't have automatically worked in a large room yet Sivan and the crowd together made it pop live. 
His pal Leland opened but I missed his set. Trans pop princess Kim Petras gave a super-fun, eight-song set from about 8-8:35 full of Cyndi Lauper-esque pop hooks and big, rafter-raising vocals she pulled off beautifully with unwaveringly good pitch. 
The merch was underwhelming. Sivan looked more like a washed-out ghoul on his own shirts which were — as we have come to expect at such events — obscenely overpriced (Ts went for $40 and except for ball caps and pop sockets, it went up from there). 
SET LIST:
KIM PETRAS (8-8:34 p.m.):
1. All the Time
2. I Don't Want it All
3. Hillside Boys
4. Hills
5. Unlock It
6. Close Your Eyes
7. Heart to Break
8. Can't Do Better
TROYE SIVAN (9:07-10:30)
1. Seventeen
2. Bloom
3. Plum
4. Heaven
5. Fools
6. Lucky Strike
7. Wild
8. Postcard
9. The Good Side
10. What a Heavenly Way to Die
11. Better Now (cover) 
12. Bite 
13. Dance to This
14. Animal
ENCORE
15. Youth
16. My My My! 
Bruce & Janet & John Legend, oh my!
Slew of iconic acts hitting the road after pandemic cancellations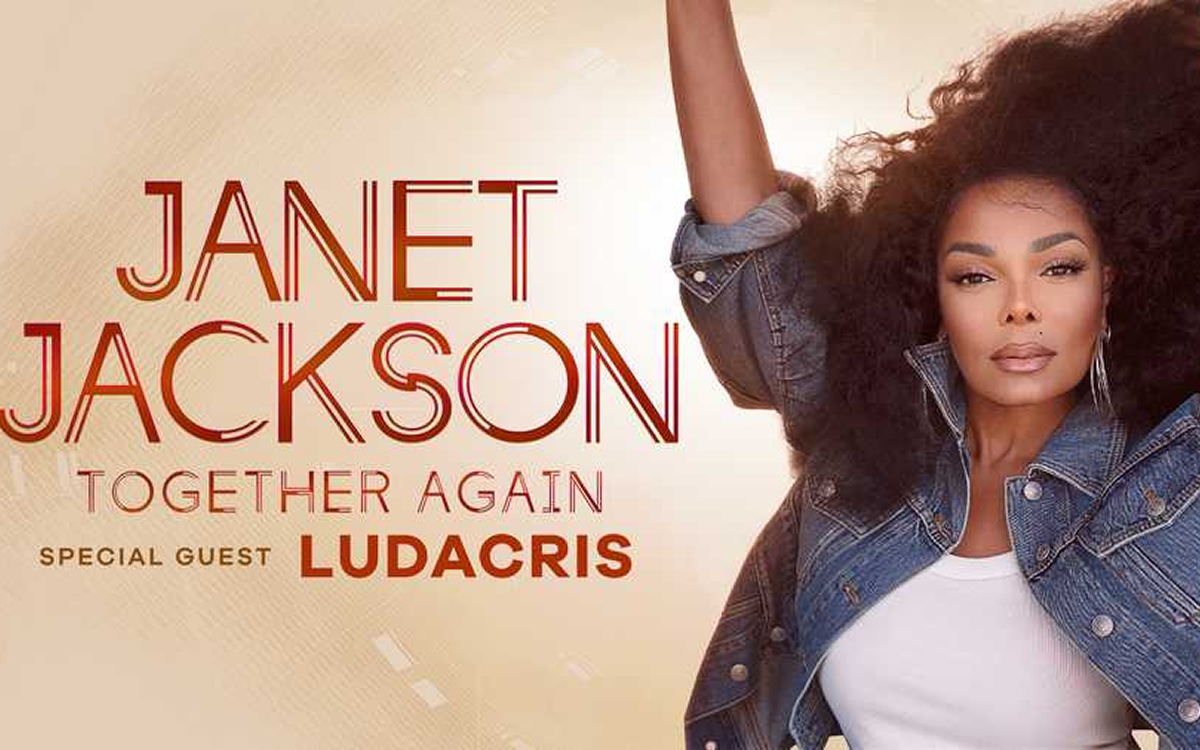 Pop and rock icons are releasing their pent-up pandemic frustrations by mounting huge tours this spring and summer. After three years of canceled and postponed shows, everyone from Bruce Springsteen to Janet Jackson is hitting the road at long last. But save your coins because the TicketMaster algorithms are driving ticket prices to astronomical highs. Here are a few highlights from D.C.-area venues this spring. Although some of the iconic acts aren't coming until summer — Beyonce, Madonna, Pink — several others are hitting the road this spring.
ANTHEM
Betty Who plays March 10; Keyshia Cole headlines the All Black Extravaganza 20 Year Anniversary tour on March 18; the Yeah Yeah Yeahs come to town on May 3; Seal brings his world tour to town on May 10; and the beloved Pixies are back on the road with a new North American tour stopping here on June 10.
9:30 CLUB
Don't miss Gimme Gimme Disco, an Abba dance party on March 18; Inzo arrives on March 31, followed by Bent on April 1; Ruston Kelly brings his The Weakness tour on April 17 along with Purr; The New Pornographers show on May 19 is sold out but there are tickets available for the May 20 show; The Walkmen have added a fourth show on May 23 because the other three shows are sold our;
CAPITAL ONE ARENA
Living legend Bruce Springsteen and the E Street Band are back with a vengeance, playing one of four area shows on March 27. (They're in Baltimore the night before.) If you missed out this time, don't worry, Bruce is playing Nats Park in September as well as at Baltimore's Camden Yards. April 1 brings the R&B Music Experience, including Xscape, Monica, Tamar Braxton, and 112. Blink-182 comes to town on May 23. And this summer watch for Sam Smith to continue his hot streak, bringing his "Gloria" tour to town on Aug.4.
JIFFY LUBE LIVE
Janet Jackson makes her highly anticipated return to the stage this spring, arriving in our area on May 6 along with guest Ludacris. The LGBTQ ally and icon has promised new music on her upcoming "Together Again Tour," which follows the pandemic-related cancellation of her "Black Diamond Tour." Jackson also plays Baltimore's newly renovated CFG Bank Arena on May 13.
OTHER HIGHLIGHTS
John Legend plays two nights at Wolf Trap on June 2 and 3; Charlie Puth follows on June 4. Wolf Trap also hosts the Indigo Girls on June 7 just in time for Pride month. Celebrate St. Patrick's Day with the Smithereens at the Birchmere on March 17. Fans of '80s alternative will be lined up for the Church also at the Birchmere at April 4, followed by Suzanne Vega on April 26. Amy Grant returns to the stage this spring and plays the Birchmere on May 2. Echostage plays host to a slew of buzz worthy shows this spring, including Ella Mai on April 8 and Fisher on May 12.
Internationally acclaimed pianist to play at Strathmore
Brian Ganz to celebrate 12th annual concert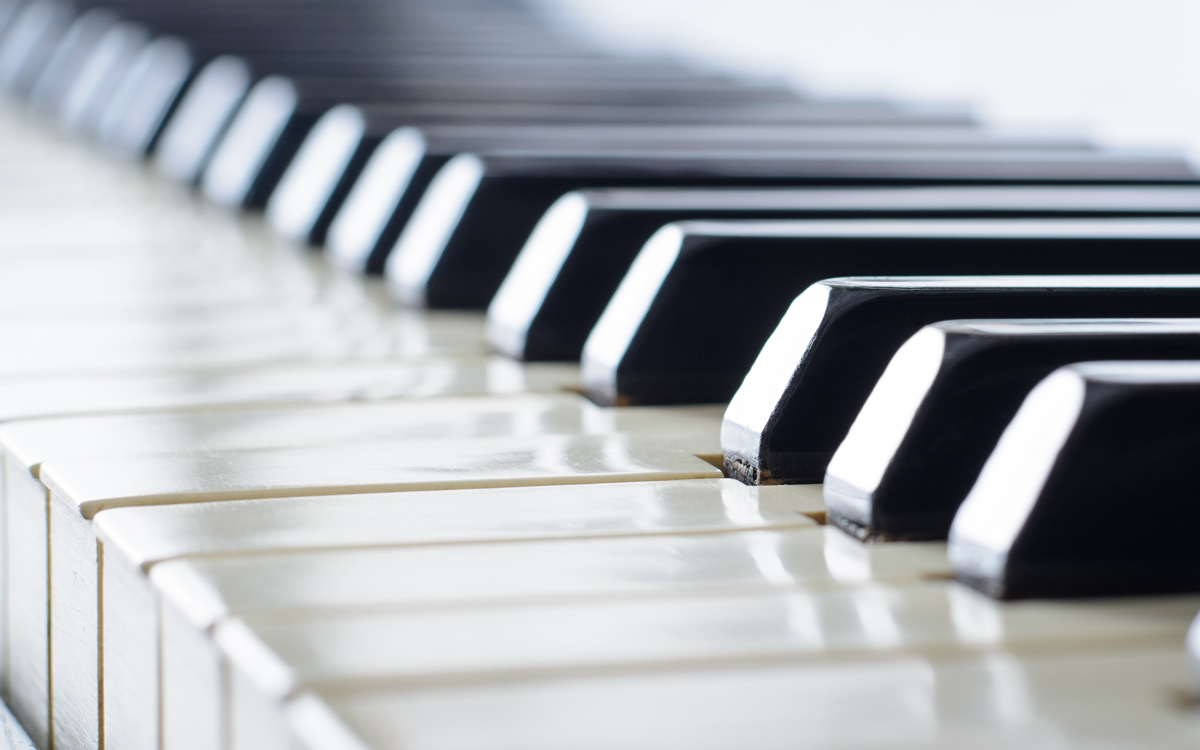 "An Evening of Chopin's Chamber Music with Brian Ganz and Friends" will be on Saturday, Feb. 25 at 8 p.m. at the Music Center at Strathmore.
Pianist Brian Ganz will celebrate his 12th annual concert in his quest to perform the complete works of Frédéric Chopin. He will be joined by Carter Brey, principal cellist for the New York Philharmonic, and Laura Colgate, concertmaster for the National Philharmonic. The artists will perform all the major chamber music works written by Chopin, including the rarely heard Trio in G minor for piano, violin and cello, Op. 8, as well as the famed Sonata for Cello and Piano in G minor.
Ticket prices start at $29 and free for young people 7–17. For more details, visit nationalphilharmonic.org.
Boston Gay Men's Chorus builds bridges in new documentary
'Music Triumphs Homophobia' chronicles group's travels around the world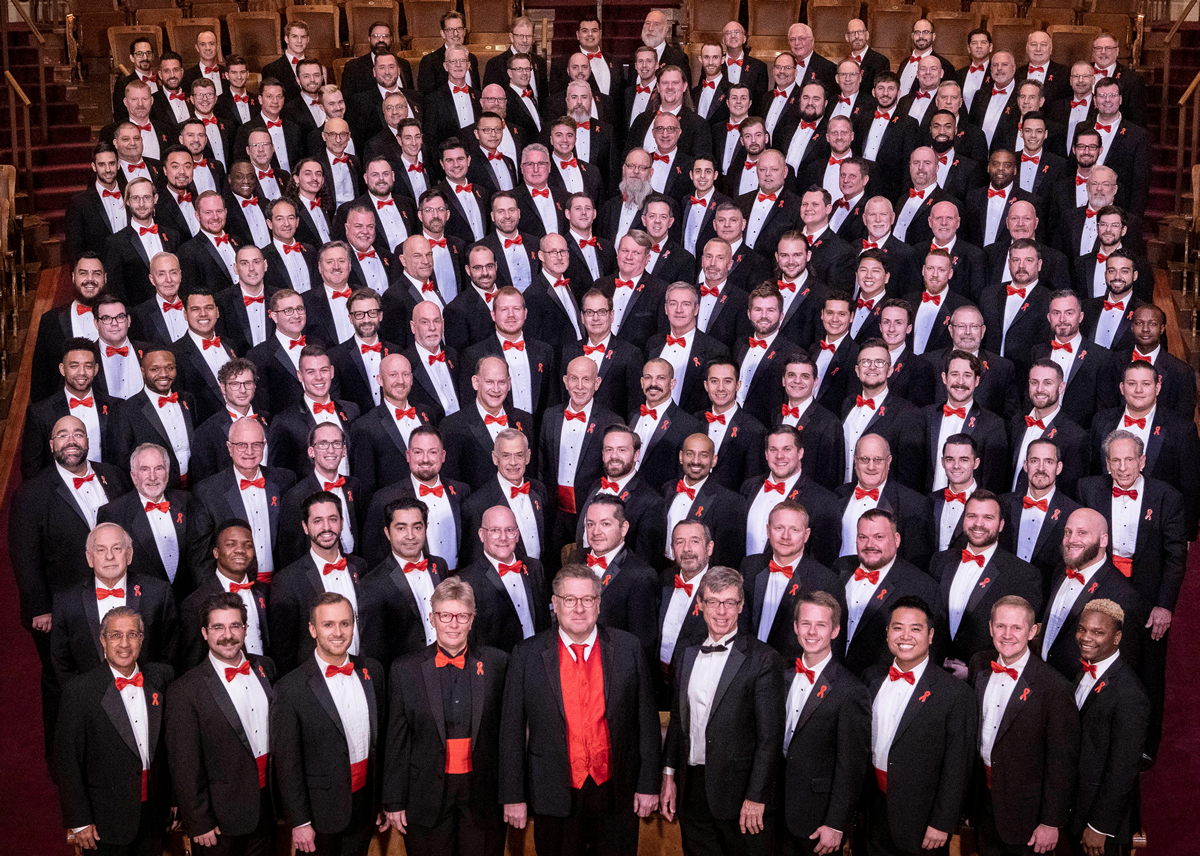 Poland, Turkey, and South Africa are among the places the Boston Gay Men's Chorus has traveled, facing discrimination, but also finding acceptance and camaraderie on the road.
"Music Triumphs Homophobia," a new documentary available on Amazon Prime Video written and directed by filmmakers Craig Coogan and Michael Willer, follows the Chorus's tours around the world and grapples with how spiritual LGBTQ people contend with the homophobic mistranslations of religious texts. It also explores the power of music.
"Our goal is to share … the joy and inspiration that music can have in overcoming prejudice," Coogan, the former executive director of the chorus, said in an interview. "What BGMC has done for 40 years, and other choruses have done as well, is infusing the world with joy, inspiration, and hope."
And it's not just Christianity that misinterprets religious doctrines, Coogan said.
"It wasn't just Christian, and it wasn't Muslim. It wasn't Jewish. It wasn't one particular denomination. It actually was overall," Coogan said.
The Boston Gay Men's Chorus was founded in 1982 and is comprised of more than 200 performers, from all different backgrounds. This diversity of perspective is what drives the mission of the chorus and the documentary, Coogan said.
"The universality of coming together as one voice, to tell one story, is incredibly powerful. And I think that's what audiences identify with," Coogan said.
Because the Boston Gay Men's Chorus had to go on hiatus from performing at the onset and height of the pandemic, Coogan and Willer sought out a solution — to put together a documentary chronicling the history and work of the group.
The pair already had most of the footage before putting together a full, nearly two-hour documentary was a reality for them. For years, people at the chorus, including Coogan and Willer, had captured the various trips for the archives.
"This actually afforded us a unique opportunity to immerse ourselves in 30 terabytes of footage," Willer said.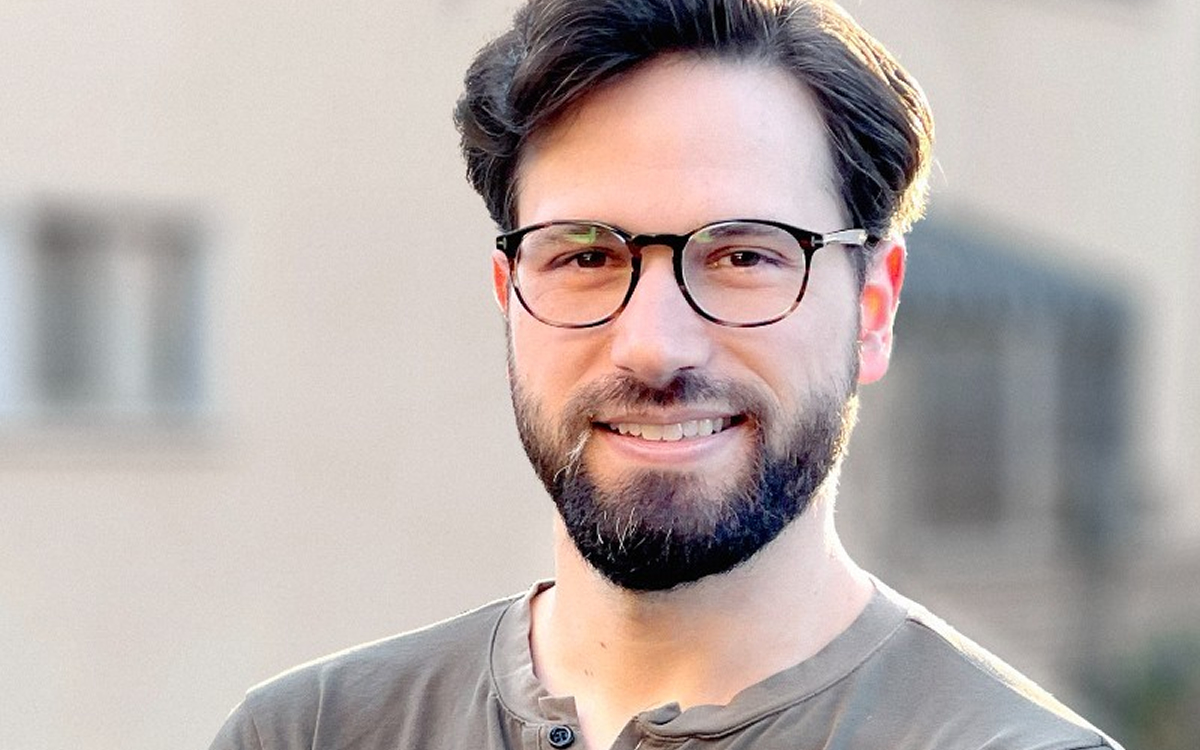 Coogan and Willer put together the footage and filled gaps with additional interviews, which they filmed in a studio at the height of the shutdown while following health and safety protocols.
The entirety of the music paired with the documentary is also produced by the chorus.
Coogan and Willer hope LGBTQ people and non-LGBTQ people alike watch the film and that they experience a "shifting perception."
"We tried to cover as many different perspectives as we had access to that had stories to share," Willer said. "And to give a sense of relatability and humanity to people that are human, and deserve to have their voices heard, and hopefully in a way that is affecting, and that lasts for whoever might watch it."
"It's not about one person, but all these different perspectives," Coogan added.
The title of the documentary is a spin on a translated news headline in Poland when the chorus went there in 2005 — "Music Triumphs Intolerance." It also communicates the mission of the group in a clear, concise way, Coogan said.
"When it really comes down to it, music does triumph over homophobia," he said.