Best of Gay D.C. XVII
Your picks for nightlife, community, dining and more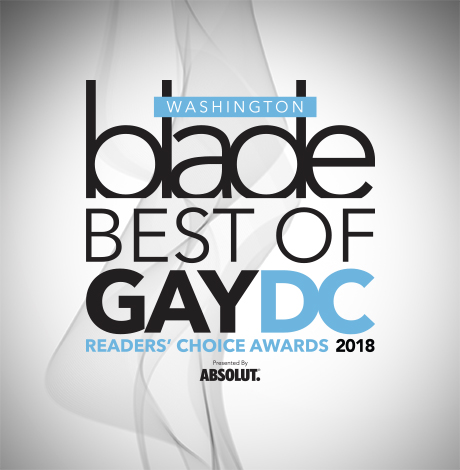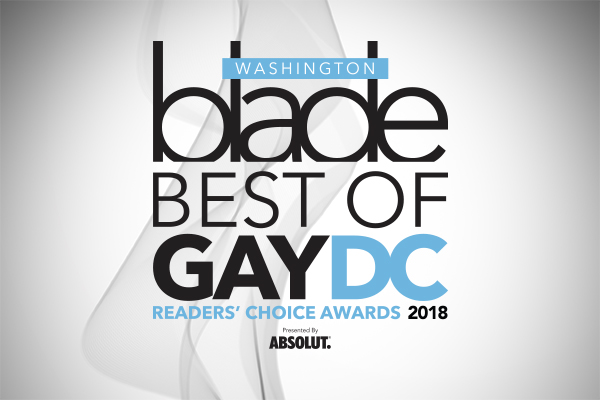 Best of Gay D.C. is always a snapshot of life in LGBT Washington. This is the first year, for example, Town Danceboutique which closed in July, has not been represented in these awards since 2007. The legendary D.C. nightclub holds the all-time Best of Gay D.C. record with 32 total wins (counting wins for its drag queens and DJs). But it's also a chance to welcome the new kids on the block — such as Pitchers/A League of Her Own, Dave Perruzza's new venture in Adams Morgan.
For every perennial winner like Freddie's Beach Bar or Miss Pixie's, there are newer faces like Pretty Rik E (Best Drag King), Jesse Johnson (Best Fitness Instructor) and Roel Ruiz (Best Stylist). Sometimes somebody who's been around for years but we kind of took for granted comes roaring back with a win like Kristina Kelly, D.C.'s much-loved plus-size queen. Ahhhh, I remember her from her Apex years.
Some winners and runners-up flip-flop in succeeding years. Rayceen Pendarvis and Bishop Allyson Abrams have something like a vollyeball game unfolding in these pages in the Best Clergy category.
Thankfully here, nobody has to "sashay away." That's the beauty of gay Washington — we can enjoy Trade one night, JR.'s another. Check out Distrkt C ("Is it hot in here or is it just me?") one month and Mixtape another. It's all good.
About 3,500 nominations and 20,000 votes were cast in 100 categories for the 17th annual Best of Gay D.C. Awards. The Blade's Stephen Rutgers coordinated the process. The photographers are credited throughout. This year's contributing writers are Brian T. Carney, Patrick Folliard, Evan Caplan, Michael K. Lavers, Chris Johnson, Mariah Cooper and Kevin Majoros.
The Washington Blade staff congratulates each of this year's winners and finalists.
Hero Award
Danica Roem
Virginia state Del. Danica Roem (D-Manassas) in January made history as the first openly transgender person seated in any state legislature in the U.S. The former journalist has hit the ground running on behalf of her constituents in Virginia's 13th District.
Roem served on the Counties Cities and Towns and Science and Technology Committees.
She is among the lawmakers who voted to expand Medicaid in Virginia. Reducing congestion on Route 28, which was a cornerstone of her historic 2017 campaign against then-state Del. Bob Marshall (R-Prince William County), remains one of Roem's top priorities.
Roem co-sponsored several pro-LGBT bills during the 2018 legislative session. She also continues to inspire trans people around the country.
She invited an 11-year-old trans girl from Roanoke and her mother who she met during her campaign and two other young people to stand next to her during her ceremonial swearing-in that took place in the Virginia House of Delegates chamber on Jan. 20. Roem, who was wearing her trademark rainbow scarf, hugged each of them after she spoke.
"This member pin that I have right now; this is on behalf of the people of the 13th District," she said. "This pin belongs to the people of the 13th District. This pin and every pin like it for you, for you and for you, this is ours . . . this is ours too."
Demi Lovato invited Roem to walk with her on the red carpet at the 2017 American Music Awards, which took place in Los Angeles shortly after she defeated Marshall. Roem in June traveled to Vermont and campaigned on behalf of Christine Hallquist, a Democrat who in August became the first openly trans woman in the U.S. to become a major party's nominee for governor.
Roem attended the annual Human Rights Campaign National Dinner that took place at the Walter E. Washington Convention Center on Sept. 13. She spoke at NOVA Pride that took place in Centreville on Sept. 29.
Roem has also spoken at events organized by the LGBTQ Victory Fund and other LGBT advocacy groups.
"I'm humbled to earn the 2018 Hero Award from the Washington Blade," Roem said. "By focusing on the core quality-of-life issues that unite our communities and region like traffic, jobs, schools, health care and equality, I hope I've helped demonstrate that transgender people can be inclusive elected leaders who prioritize constituent service for all our constituents — no matter what they look like, where they come from, how they worship if they do, or who they love."
Roem also thanked her constituents and the Blade's readers.
"To my constituents in Manassas Park, Manassas, Gainesville and Haymarket and to the readers of the Washington Blade:  You should be able to thrive because of who you are, not despite it and not for what discriminatory politicians tell you you're supposed to be," she said. "So, if you're well-qualified and you have good ideas, then bring your ideas to the table because this is your America too and it's time for you to run it." (MKL) 
BARS/ENTERTAINMENT
Best Dance Party
Distrkt C
Second consecutive win in this category.
D.C. Eagle
Second Saturday of the month
D.C. Eagle
3701 Benning Rd., N.E.
Editor's Pick: Peach Pit, DC9
Best Bartender
Winner: Jo McDaniel, A League of Her Own
Runner-Up: Dusty Martinez, Trade
Dusty was last year's winner and also a 2014 winner.
She may be a new addition to Pitchers, the new gay bar in Adams Morgan, but Jo McDaniel is no stranger to the queer D.C. bar scene. Slinging drinks since 2005 across the region, McDaniel is now leading A League of Her Own, the queer women's bar that opened in August in the lower level of Pitchers.
David Perruzza, who runs Pitchers, knew McDaniel from her work at Cobalt and brought her in to be a strong leader to manage A League of Her Own and make it a welcoming space.
"From the moment I met Jo, I was impressed," Perruzza says. "When I realized I could open a bar for queer women, I immediately thought of Jo and only Jo. She has been a godsend and everyone loves her."
McDaniel is also shining beyond D.C. This summer, she won the coveted Stoli's Key West Cocktail Classic, and as the first woman to win the regional competition here in D.C.
"We've had an incredible response from the community," the Southern California native says. "With queer people meeting up and hanging out every day that we've been open. It's more than humbling to provide something so needed to our community and I'm thrilled that I get to be part of it."
Before A League of Her Own, McDaniel has been helping the LGBT community toss back vodka sodas and other libations at Apex, Phase One, Freddie's Beach Bar and Cobalt. McDaniel's biggest task is now bringing together the LGBT community at A League of Her Own as part of the larger Pitchers community. (EC)
Best Burlesque Dancer
Winner: Ophelia Hart
Second consecutive win.
facebook.com/opheliahartburlesque
Runner-Up: GiGi Holliday
Best Avion Tequila Margarita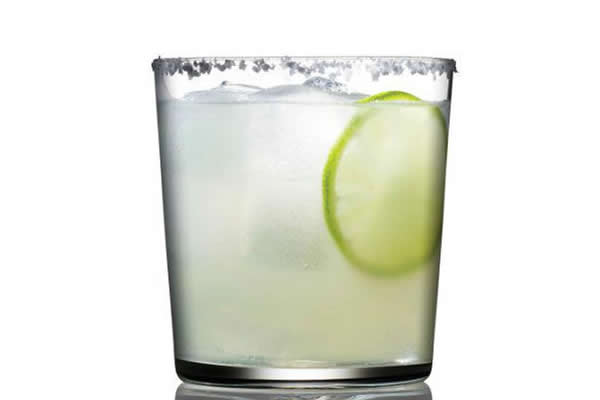 Winner: Nellie's Sports Bar
900 U St., N.W.
Editor's Pick: Left Door
Best DJ
Winner: Tezrah
Runner-Up: Lemz
tezrah.com
Tezrah (real name Diana Weigel) became a DJ accidentally.
In college, a friend gave the 28-year-old Fairfax, Va., native a DJ program. She found herself  "messing around" with the music software for hours and hours as she crafted her hobby. Eventually, she thought she could turn her side gig into a main hustle.
"After I graduated, I was like 'Hey, why not try to make this hobby into something else and make money off it.' It just snowballed from there," Tezrah says.
This is Tezrah's second consecutive Best DJ win for Best of Gay D.C. She says she believes her music is so appealing to partygoers because of her diversity.
"I think that I have a very pop ear which is appealing to a wide variety of people instead of just a smaller genre of music. I play house music, hip-hop, top 40. Maybe try to throw in a little dubstep now and then in my pop sets. I think it's because my music is eclectic the audience doesn't get bored of one genre of music because I'm playing lots of different types of music in one set," Tezrah explains.
You can catch her DJing at multiple LGBT venues in D.C. including Cobalt, Pitchers, A League of Her Own, XX+ and more.
She's also available to play corporate events, private events and weddings. Find out where Tezrah is playing next, or to book her for an event, at tezrah.com. (MC)
Best Drag King
Winner: Pretty Rik E
See Queery
Runner-Up: Ricky Rose
Best Drag Queen
Winner: Kristina Kelly
Runner-Up: Jane Saw
If you've been to a drag event in D.C., chances are you may have seen Kristina Kelly.
Kelly (real name Christopher Smith), 39, makes the rounds at various drag events throughout D.C. She's a regular performer at Cobalt and Shaw's Tavern. She can also be seen at drag brunch at City Tap House and Taqueria del Barrio.
Kelly's love for drag started at age 17 in her hometown of Lexington, Va. During a talent show around Halloween, she decided to perform in drag.
"I was like, 'Let's try it once' and I've been doing it ever since," Kelly says.
Now, her drag career has led her to become a full-time performer for the past decade.
Her favorite part about being in the D.C. drag community is the diversity.
"The talent in D.C. comes in all forms. What I mean by that is we have drag queens, drag kings, bio queens. It's so much talent that people don't get to see it. That's why I have so many shows to show all that drag has to offer," Kelly says.
She hopes that one day D.C. will be recognized as a city with real drag talent.
"I think there's a lot of creativity in D.C. and I don't think that we get to showcase our talent as much as other cities do. I hope that eventually people can see exactly how much talent there is in D.C.," she says. (MC)
Best Drag Show
Winner: Pretty Boi Drag
Editor's Pick: Queeta's Palace at Chateau Remix
Best Singer or Band
Winner: Wicked Jezabel
Runner-Up: Homosuperior
Wicked Jezabel is an out, all-female, party band. Skilled musicians, they play a diverse mix of Side-A hits from the '60s to the present and consistently raise the energy and fun wherever the gig.
Founded by partners in music and marriage, Pauline Anson-Dross (guitar, vocals, percussion) and Davi Anson-Dross (vocals, percussion, keys), Wicked Jezabel gelled in 2004. Other bandmates are Sandra "Jump" Dumas (guitar), Heather Haze (sax, keys, vocals), Martha Capone (bass), and Jackie Yuille (drums). The band's steadfast sound engineer is Elaine Giles, Dumas' longtime partner. This is their second consecutive win in this category and third overall. They also won in 2013.
Pauline and Davi married in 2000, and again shortly after same-sex marriage was made legal in Virginia in 2014. For them, working and living together is far from a problem.  "We love it. We're equally passionate about music and live performing so it works," Pauline says. "We both have different strengths in the projects so it creates a balanced working relationship, and, for us, that adds dimension to our personal relationship. The only hard part is the day jobs."
Wicked Jezabel is a continuum of Pauline and Davi's former band, The Outskirts. "We lost some band members about 14 years ago, so we saw that as a good juncture to stop and rethink things, and that included finding some new musicians and renaming the band."
Pauline credits Wicked Jezabel's success and loyal fan base to the magic of live performance: "There's nothing like it. That connection with an audience is miraculous. It's therapy for everybody." (PF)
Best Transgender Performer
Winner: Riley Knoxx
Runner-Up: Salvadora Dali
Best Straight Bar
Winner: Dacha Beer Garden
Fourth consecutive win in this category!
1600 7th St., N.W.
202-524-8790
dachadc.com
Editor's Choice: DC9
Best Karaoke
Winner: DIK Bar (aka Dupont Italian Kitchen)
1637 17th St., N.W. 2nd floor
Editor's Choice: Freddie's Beach Bar
Best ABSOLUT Happy Hour
Winner: Trade
A flip-flop of last year's outcome. Trade also won Best Neighborhood Bar last year.
1410 14th St., N.W.
Editor's Choice: Number Nine
Best Live Music
9:30 Club
A perennial favorite in this category!
815 V St., N.W.
Editor's Choice: Wolf Trap
Best Neighborhood Bar
Winner: Pitchers
2317 18th St., N.W.
Editor's Choice: Duplex Diner
Best Bar Outside the District
Freddie's Beach Bar
21st win for this Best of Gay D.C. favorite. Freddie's has won this award every year since 2002 in addition to several others. It's a Best of Gay D.C. all-time record.
555 S. 23rd St.
Arlington, Va.
Editor's Choice: Grand Central
Best Outdoor Drinking
Winner: Dacha Beer Garden
1600 7th St., N.W.
dachadc.com
Editor's Choice: The Salt Line
Best Place for Guys Night Out
Winner: Number Nine
1435 P St., N.W.
Editor's Choice: Uproar
Best Place for Girls Night Out
Winner: A League of Her Own
2319 18th St., N.W.
Editor's Choice: Women Crush Wednesday
Best Rehoboth Bar
Purple Parrot
Same winner and editor's choice as last year.
134 Rehoboth Ave.
Rehoboth Beach, Del.
Editor's choice: Blue Moon
Best Rehoboth Bartender
Winner: Zack West, Blue Moon
Runner-Up: Matt Urban, Purple Parrot
Blue Moon
35 Baltimore Ave.
Rehoboth Beach, Del.
There are many reasons the Blue Moon (just named Editor's Choice for Best Rehoboth Bar in this year's Best of Gay D.C. competition) has such a dedicated fan base. For more than 30 years, tourists and residents have enjoyed great food, fabulous entertainment, wonderful ambience and an unbeatable location. But, satisfied customers also say it's the attentive and friendly staff that keep them coming back.
Zack West is proud to be part of that team. As Tim Ragan, one of the Blue Moon's owners, notes, "Zack's growth as a bartender, an employee and friend has made him a highly valued part of the Blue Moon team. He embodies our philosophy of customer service."
Zack adds, "Winning this award makes me feel honored to be part of this wonderful community I love. A big thanks to all the customers who make it easy for me to come to work every day." (BTC)
Best Rooftop View
Winner: VIDA U St Penthouse Pool
1612 U St., N.W.
penthousepoolclub.com/u-street
Editor's Choice: POV
FOOD
Best Ethnic Restaurant
Winner: Beau Thai
1550 7th St., N.W. A
Editor's Choice: Rasika
Best Bloody Mary
Winner: Logan Tavern
1423 P St., N.W.
Editor's Choice: Commissary
Best Brunch
Le Diplomate
1601 14th St., N.W.
Editor's Choice: Agora
Best Locally Made Product
Mason Dixie Biscuit Co.
Approachable, affordable and portable Southern staples. Second consecutive win and runner-up in this category.
2301 Bladensburg Rd., N.E.
Editor's choice: Compass Coffee
Best New Restaurant
Winner: Unconventional Diner
1207 9th St., N.W.
Editor's Choice: Little Pearl
A cursory glance at the menu (chicken noodle soup, cheeseburger, iceberg salad) and you'd be forgiven for thinking it's an actual diner.
Snug inside the Convention Center, this newcomer is anything but. Opened in December of 2017, Unconventional Diner has received several accolades for its modern comfort food, including a Michelin Guide Bib Gourmand award.
The space is aiming for a cool, post-industrial, "California-chic" style that meshes with funky Warhol-esque prints on the wall and an impressive cooking pedigree. Head Chef David Deshaies worked side by side with the late and beloved Michel Richard, whose signature 72-hour short ribs grace the menu. A delicious bonus: pastry chef Ana Deshaies, married to David, churns flavorful and vibrant croissants, doughnuts, pies and other sweets during the day.
The restaurant shines brightest when getting creative with American classics. The PB&J sandwich is an umami bomb of a decadent DIY affair that involves dehydrated peanut butter, grape jelly, and foie gras custard; toast comes on the side. It's instantly Instagrammable.
Musing on his restaurant's first year, co-owner Eric Eden says, "Our first year has certainly been an unconventional one. We have hosted heads of state, a former First Lady and a couple of rock stars." On its reception, Eden says, "We are so touched by how warmly we have been received by the community. We think It's the familiar with an unexpected twist that keeps folks coming back." (EC)
Best Food Festival or Event
Winner: RAMW Restaurant Week
Editor's Choice: Taste of DC
Best Craft Cocktails
Winner: Hank's Cocktail Bar
819 Upshur St., N.W.
Editor's Choice: Service Bar
Best Fast Casual Dining
Winner: CAVA
Locations in Chinatown, Columbia Heights, Dupont, H St., N.E., Navy Yard, Shaw, Tenleytown and Union Station
Editor's Choice: Sweetgreen
Best Local Brewery
D.C. Brau
"Popular craft brewery offering free tours and tastings." Fourth win in this category!
3178-B Bladensburg Rd., N.E.
Editor's Choice: 3 Stars Brewing
Best Local Distillery
District Distilling Co.
Reclaimed barn doors and brick walls are the backdrop for American fare and drinks crafted from spirits made on-site.
1414 U St., N.W.
Editor's Choice: Founding Spirits
Best Burger
Shake Shack
Locations in Dupont Circle, F Street and Union Station. Second consecutive win in this category.
Editor's choice: Duke's Grocery
Best Caterer
Winner: Old Blue BBQ
4580 Eisenhower Ave.
Alexandria, VA
Editor's Choice: Rocklands Barbeque and Grilling Company
Best Juice/Fuel Bar
Winner: Barry's Bootcamp
1345 19th St., N.W.
Editor's Choice: Jrink
Best Liquid Lunch
Winner: Commissary
1443 P St., N.W.
Editor's Choice: Old Ebbitt
Best Chef
Winner: Jamie Leeds (owner of Hank's Oyster Bar)
Leeds was last year's runner-up. Locations at The Wharf, Dupont Circle, Old Town Alexandria and Capitol Hill.
Editor's Choice: Patrick Vanas Events
Best Coffee Shop
Compass Coffee
Third consecutive win in this category!
1335 7th St., N.W.
Editor's Choice: A Baked Joint
Best Special Occasion Restaurant
Winner: Pineapple and Pearls
715 8th St., S.E.
Editor's Choice: Floriana
One of the premier tasting menu destinations in D.C., Pineapple and Pearls has the city falling in love. Opened in 2016, the Barracks Row restaurant is the brainchild of Aaron Silverman, who took the city by storm with the still-popular Rose's Luxury, where lines routinely run down the street.
Pineapple and Pearls (named for items that represent hospitality and elegance, respectively) runs several rungs more upscale and daring. One reason it's a special occasion: that 12-course tasting menu puts you back a hot $325, inclusive of tax, gratuity and drink pairings.
A mere $150 grants access to five courses at the bar.
Eschewing convention, Silverman's dishes are performances themselves, joyful, spirited and intricately detailed. Head Chef Scott Muns paired with Silverman on Rose's Luxury opening in 2013; he's back again making masterpieces, many of which come out of the restaurant's hand-built French stove. Check out the Fluke Veronique, in which the cut of fish floats effortlessly atop a vibrant green sauce and razor-thin slices of grape sit in for the scales; it's a touch of sweet for the savory fish.
Another reason it's special? The Michelin Guide awarded the restaurant with two stars for 2019, putting it in company with just one other restaurant in the city, Minibar. (EC)
Best Ice Cream/Gelato
Winner: Milk Bar Bakery
Locations in center city, The Wharf and Logan Circle (flagship)
Editor's Choice: Jeni's Splendid Ice Creams
Best Farmer's Market
Winner: FRESHFARM Dupont Circle Market
1600 20th St., N.W.
freshfarm.org/dupont-circle.html
Sundays 8:30 a.m.-1:30 p.m. year round
Editor's Choice: Eastern Market
Best Food Truck
Winner: DC Empanadas
Union Market
1309 5th St., N.E.
Editor's Choice: Red Hook Lobster Pound
Best Pizza
Comet Ping Pong
5037 Connecticut Ave., N.W.
Editor's Choice: &pizza
Perhaps known as much for its pluck as its pizza and its ping pong, this restaurant's signature thin-crust pies are only part of the game. This is Comet's second consecutive win in this category.
At once a concert space, a kids' birthday party venue, and trendy, always-busy pop-culture museum, it also is home to top-rated pies. Toppings range from mundane to fun combos. Try out the one with bacon, smoked mushrooms and smoked mozzarella. Of course, there are also hipster-millennial options, like wood fire-roasted beets and stuffed squash blossom salad.
Infamously, Comet Ping Pong was at the center of the bizarre Pizzagate conspiracy theory that fired up the alt-right during the 2016 Clinton campaign, so much so that a gunman traveled to investigate the "controversy" and fired shots inside.
It's a little quieter today, though less so when the punk-rock show starts. Just don't forget the paddle skills at home to relive those childhood pleasures of smacking around a little white ball. (EC)
Best Rehoboth Restaurant
Blue Moon
Bright, remodeled Craftsman cottage serving upscale American fare with regular live entertainment. Second consecutive win in this category.
35 Baltimore Ave., Rehoboth Beach, Del.
Editor's Choice: Dogfish Head
Best Local Winery
Winner: City Winery
1350 Okie St., N.E.
Editor's Choice: District Winery
MEDIA
Best Local Website
Winner: Popville
Editor's Choice: The Two Beer Queers
Best Local Influencer
Winner: Dito Sevilla
Runner-Up: Timur Tugberk
Initially Dito Sevilla thought "Best Local Influencer" was kind of a cheesy category, but he's since warmed to the title.
As a longtime bartender at cozy Dito's Bar at Floriana restaurant on 17th St., N.W., Sevilla says he has been "influencing from behind the bar for years and years. But it became clear to me recently that influencing is really just giving people a new perspective and advice that works for them in their lives. That's ultimately what it's about."
Sevilla's bar banter segued perfectly to social media where Sevilla boasts an undeniably strong presence. His popular Facebook page is rife with satire, politics and thinly veiled truths that his followers often share. Some of his pithy yet thoughtful posts go viral. It's been a natural progression to a larger audience, he says.
A native Washingtonian, Sevilla keeps a big Rolodex: "I hold on to contacts and I remember people's stories and why they needed something and when. Remember Malcolm Gladwell's "The Tipping Point"? In it, he describes three types of communicators. Well, I'm the "maven," he's the one in the middle who hears something and passes it on. I'm like a one-man "Angie's List."
Currently single, Sevilla came out at 21 around the same time he started going to gay bars. "I was doing new things. It seemed only natural that people should know what I was doing and where I was going." Always the influencer. (PF)
Best Local TV Personality
Winner: Larry Miller, WUSA9
Runner-Up: Chuck Bell, NBC 4
(Bell was also 2015 and 2016 runner-up; 2014 winner)
Larry Miller has three goals for viewers when he anchors the news for WUSA9: impact, inform, inspire.
"I think ultimately, we want to inspire people to do more for the areas in which we live, to have impact on the lives of people — especially young people, I think that can certainly use the encouragement," Miller says. "And just to make sure that we're engaged as well. We have a commitment to not only covering stories, but making sure that we're out in the community, being a part of the community that we live in."
Miller, who's gay, joined the WUSA9 morning team in 2015, anchors the news at noon and develops original news stories for the TV station. The Baltimore County-native lived and worked as a TV journalist in Medford, Ore., Pittsburgh and Birmingham, Ala., before returning to the Washington area to work at WUSA9.
Among his honors are Edward R. Murrow and Associated Press awards for hard news reporting.
Has anything surprised Miller in his three years at WUSA9? Miller struggled to find any particular incident and said "nothing really surprises me because I think I've seen just about every level of weird you possibly can."
"I think if there's anything that I find unique about Washington is the amount of diversity," Miller says. "I've lived in a lot of places, and I think really cool about the metro is there's all these different pockets of people from all over the world. And, I think, for me, it keeps me not only interested, but it keeps me learning about different groups of people that I may not always have firsthand knowledge of or I may not have exposure to."
Miller says his proudest moment at WUSA9 was a recent investigation of food issues in D.C. in which he profiled an 82-year-old woman who had difficulty getting to the grocery store. The woman, Miller says, had to do a two-hour roundtrip from her house to the bus stop to grocery store while carrying a cart that's filled with groceries on the return trip.
Subsequent to the news story, Miller said a non-profit called the Justice Organization stepped up and volunteered to send free groceries to the woman's home so she won't have to make that trip.
"And now, a result of kind of telling this woman's story and being open, honest and authentic, she's now getting some help, and no one's grandmother is now having to lug a cart around the city just to make sure her refrigerator is full," Miller says.
Miller has a master's degree in journalism and mass communication from Point Park University and a bachelor's degree in sociology from the University of Pittsburgh. Miller is also a graduate of Montgomery College, Rockville Campus, where he received an Associate of Arts degree. Miller also teaches speech communication as an adjunct professor at Prince George's Community College. (Chris Johnson)
Best Local Columnist
Winner: Eugene Robinson, Washington Post
Runner-Up: Brock Thompson, Washington Blade
Best Radio Station
Winner: Hot 99.5
Editor's Choice: WAMU 88.5
A flip-flop of last year's results.
PEOPLE
Best Amateur Athlete
Winner: Grace Thompson, DC Front Runners
Also won in 2016; was last year's runner-up.
Runner-Up: Kevin McCarthy, Capital Tennis Association
Best Artist
Winner: Lisa Marie Thalhammer
Runner-Up: John Jack Photography
John Jack Gallagher was the 2016 and 2017 winner.
Best Businessperson
Winner: Van Goodwin, Van Allen
Runner-Up: Robert Safro, LOGOmotion
Van Goodwin is the founder and managing director of Van Allen, a boutique technology strategy consulting firm. Drawing on his extensive experience working in the government, non-profit and private sectors, Goodwin founded Van Allen in 2014 to help large companies assess their long-term technical challenges and goals and to develop personalized solutions. Their clients now range from innovative tech startups to well-established Fortune 500 companies.
Goodwin also volunteers as the president of the Capital Area Gay and Lesbian Chamber of Commerce (CAGLCC). The Chamber is the non-profit, non-partisan network of several hundred queer and allied businesses and business leaders in the metro DC area. Its services include workshops, messaging and networking events. According to Goodwin, the Chamber helps "LGBT business owners and professionals create their success."
"I'm honored and surprised to be getting this award," Goodwin says. "It's a vote of support from the LGBT community and also from the Blade, which has supported the area's LGBT businesses and professionals for decades." (BTC)
Best Clergy
Winner: Rayceen Pendarvis
Runner-Up: Bishop Allyson Abrams
A two-spirited clergyperson who answers to "he," "she," "Reverend and "Miss" and identifies as gay, a "gender-bender" and "earth mother to the gays," native Washingtonian Rayceen Pendarvis isn't connected to a single denomination or one house of worship: "I'm the goddess of love and the church of life. I can't be tied down to one thing."
He and runner up Bishop Allyson Abrams are perpetual flip-flops in this category. Abrams won in 2015 and 2017. Pendarvis won in 2016 and was last year's runner-up. Abrams was the 2016 runner-up. Pendarvis is host of the D.C.-based monthly "Ask Rayceen Show" which features a wide spate of varied content.
Pendarvis' wide-ranging spiritual mission includes wedding officiant. "It's something I do and would love to do more of. I'm a licensed and ordained to all I've read the Quran, the Bible and the Torah, and I embrace all faiths and nonbelievers alike."
Despite his exceptionally positive outlook, Pendarvis ([email protected]) readily concedes that the struggle for LGBT and racial equality remains real. Still, he refuses to let it get him down: "Every morning when I get up, the first moment I breathe, that is my gift and that is my blessing. Our community comes from a strong tradition of fighters and we don't give up. Every little bit matters and all of us have a role to play: Letters. Protest. Write checks. Organize. There is a part for all of us."
"I'm the father of five and the mother to many," adds Pendarvis who has five children from two relationships. "While I'm their father, I've served as both mother and father to them with the help of my own mother and extended family,"
"Love," he says, "is the greatest gift, lesson, and it will live forever." (PF)
Most Committed Activist
Ruby Corado
Second consecutive win in this category. Corado was named Best of Gay D.C. Local Heroine in 2014 and Most Committed Activist in 2015.
Casa Ruby
2822 Georgia Ave., N.W.
Runner-Up: Earl Fowlkes
Best DC Public Official
Winner: Mayor Muriel Bowser
Runner-Up: Randy Downs
Same winner and runner-up as last year.
Best Hill Staffer/LGBT Bureaucrat
Winner: Sarah Jackson
Runner-Up: Ben Rosenbaum
Despite Republican control of both chambers of Congress, Sarah Jackson said she's motivated to work as a legislative aide to House Minority Leader Nancy Pelosi (D-Calif.) because she's able to work on issues important to her, including issues affecting the LGBT community.
"I came to Capitol Hill thinking I would work on women's and LGBTQ issues, but what drives me to stay in this male-dominated, heteronormative environment is working on issues that women, and especially queer women have traditionally been shut out of," Jackson says. "As a staffer working on taxes, trade, financial services, housing and energy issues, I'm often the only woman in the room and usually the youngest. This gives me more motivation to continue learning and to continue the work to ensure a more equitable nation."
The San Francisco-native has worked on Pelosi's staff for three years and now serves as membership director of the LGBT Congressional Staff Association. Previously, Jackson was a congressional intern with the LGBTQ Victory Institute.
"The Hill's energy, dynamism, and unpredictability is addicting; but what really motivates me is the power of believing in your boss and your caucus, especially in our current climate," Jackson says. (Chris Johnson)
Best Local Pro Athlete
Winner: Elena Delle Donne, Washington Mystics
Runner-Up: Alex Ovechkin, Washington Capitals
In addition to her success on the basketball court (as the "small forward" for the Chicago Sky and the Washington Mystics she was named the WNBA Rookie of the Year in 2013 and the WNBA MVP in 2015 and is a five-time WNBA All-Star), openly lesbian athlete Elena Delle Donne is an award-winning author.
Her memoir "My Shot: Balancing It All and Standing Tall" recently won a Parents' Choice Award from the Parents' Choice Foundation. Aimed at middle school readers, the book is an amazingly frank but age-appropriate discussion of both her career highlights and her personal challenges, including her decision to come out.
Earlier this year, she also launched the "Hoops" series of novels for young readers (ages 8-12). "Elle of the Ball" introduces Elle Deluca, who closely resembles Delle Donne herself. Elle's height is an asset on the basketball court but a liability in her ballroom dancing class where she towers over her male dance partners. The series continues with "Full Court Press" and "Out of Bounds."
Like her fictional counterpart, Delle Donne is very tall and had an early growth spurt. She's 6'5" and wears a size 12 shoe. She gets her height from her parents. Her dad, a real estate developer, is 6'6" and her mom is 6'2."
She also gets her feisty spirit and determination from them. When Delle Donne was in elementary school, her doctor wanted to start her on injections to stunt her growth. Her mother refused, and, according to an interview with ESPN, she told her daughter, "Why try to be like the rest of the pack? Be your own person."
The young athlete also had to come to terms with the fact that she could do things that her beloved older sister Lizzie would never be able to do. Lizzie, with whom Delle Donne remains close, was born deaf and blind, with both cerebral palsy and autism, and is unable to speak.
Born in Wilmington, Del., in 1989, Delle Donne rose to national prominence as a high school basketball star at Ursuline Academy. She led her team to three straight Delaware State Championships and was ranked as the number one recruit by Scout.com.
Delle Donne was recruited by the University of Connecticut but ended up playing for the Blue Hens at the University of Delaware. In 2010, she was named both "Player of the Year" and "Rookie of the Year" by the Colonial Athletic Association. Although she was diagnosed with Lyme disease during her sophomore year, she continued to excel as a college athlete and was selected second overall in the 2014 WNBA Draft by the Chicago Sky. She joined the Washington Mystics in 2017.
In 2016, Delle Donne won a gold medal as a member of the Unites States women's basketball team at the Rio de Janeiro Olympics.
Delle Donne officially came out in an interview with Vogue magazine in August 2016 where she announced her engagement to girlfriend Amanda Clifton. The couple was married in 2017.
The award-winning out athlete, who has signed endorsement deals with Nike, DuPont and Octagon, is also a noted philanthropist. She founded the Elena Delle Donne Foundation, which raises funds and awareness for Lyme Disease research and special needs programs and is also a Global Ambassador for the Special Olympics. (BTC)
Best Local Pro Sports Team
Winner: Washington Capitals
Editor's Choice: Washington Nationals
Best Fitness Instructor
Winner: Jesse Johnson
VIDA Fitness U Street
1612 U St., N.W.
Runner-Up: Mark Raimondo
Jesse Johnson worked in a typical office environment where he wore "a suit and tie" every day. Unsatisfied with his work life, he decided to get fitness training certificates in his spare time.
After friends told Johnson he could make a living doing what he loved, he decided to become a full-time fitness trainer. He's been working for VIDA Fitness since 2011.
A training session with Johnson will be "comprehensive." Johnson, 32, says he writes down everything that takes place in his sessions and trains people on how to work out and what foods to eat. He also likes to prep clients on how to keep up training when they aren't in sessions with him. His favorite fitness tip is simply to "go to the gym. Eighty percent of it is just show up."
It's a position that's finally fulfilling to Johnson.
"D.C. is full of a lot of professionals. A lot of people here work really hard and at the end of the day when it comes time to take care of themselves and their bodies they might not know what to do. It's a good place to help someone get something that they were having trouble getting on their own. I'm happy to do that," Johnson says. (MC)
Best Real Estate Agent
Winner: Stacey Williams-Zeiger, Zeiger Realty Inc
Runner-Up: Christopher Leary, Washington Fine Properties
Real Estate Group
Winner: The Evan+Mark Team, Compass
Last year's runner-up.
Runner-Up: The Bediz Group, Keller Williams
Best Rehoboth Real Estate Agent
Winner: Lee Ann Wilkinson
Runner-Up: Karen Gustafson
Best Straight Ally
Winner: Sean Doolittle
Runner-Up: Leigh Ann Hendricks
Ace relief pitcher Sean Doolittle was traded from the Oakland Athletics to the Washington Nationals in July 2017. He eloped with his then-girlfriend, Eireann Dolan one day after the regular baseball season ended last year. Doolittle was named a 2018 All-Star this summer; he was a member of the 2014 MLB All-Star team and this season is rounding out to be one of the best of his career.
Doolittle and Dolan received national attention in 2015 when they purchased hundreds of tickets to the Oakland Athletics Pride Night after the event received backlash from fans. The tickets were donated to local LGBT groups and an additional $40,000 was raised.
Local LGBT youth leadership and housing program SMYAL had caught the attention of Doolittle and Dolan and they donated 52 tickets to the organization for Night OUT at the Nationals in June. Going a step further, they stopped in personally to deliver the tickets at the SMYAL youth program's headquarters and the SMYAL transitional housing program.
"In advance of the Nationals Pride night, we wanted to get involved," Doolittle said in a July interview with the Blade. "We wanted to do something more than catch the first pitch or meet some people on the field before the game. And we love this community, we love being here, and we wanted to give back." (KM)
Best Transgender Advocate
Winner: Charlotte Clymer
Runner-Up: Rayceen Pendarvis
Politically savvy transgender woman Charlotte Clymer didn't set out to be a transgender advocate. She was pushed into the part. "Earlier this year, I had a bad night at a downtown restaurant. I was asked to show my ID before using the restroom at Cuba Libre. When I refused, the manager threw me out even though I used my phone to show him that he was breaking the law. But because of the work of longtime transgender advocates, I was able to have a sense of safety that night and I stood up for myself."
Out of an unpleasant experience came a lot of good, she says. "The restaurant changed its policies. We got a huge donation for Casa Ruby and Cuba Libre partnered with Casa Ruby and other D.C. restaurants in becoming more LGBTQ inclusive."
Currently single and dating, Clymer lives on East Capitol Hill. Her challenging job as Human Rights Campaign press secretary for rapid response keeps her busy. "Essentially, I direct all messaging strategy against the Trump White House." How does she keep her sanity? "Alcohol," she laughs. "But seriously, I have really good friends and a great support network."
Future goals include strengthening workers' rights for transgender folks, especially transgender people of color, she says. "But more than anything, I want to amplify the people who are longtime trans advocates. I want to help ensure that they're supported in their important work." (PF)
Best Stylist
Winner: Roel Ruiz
Logan 14 Aveda Salon Spa
1314 14th St., N.W.
Runner-Up: Quency Valencia
Valencia won in 2016-2017.
Roel Ruiz has been styling hair for 10 years. He's spent three years as a stylist in D.C. at Logan 14 Aveda Salon Spa where he specializes in men's' grooming and does color.
Ruiz built his Logan 14 book of business pretty quickly. "For a while I was bartending at Cobalt and styling hair. I asked bar customers to come for a haircut, and encouraged clients to come by for a drink. It worked hand in hand."
Before entering hair biz, Ruiz studied nursing.
"As a stylist I found that I got to help people out differently while using my creative juices. And I had an instant knack for it and I love the industry."
He grew up in small town Texas. "I had loving, gay-friendly parents in a red state. I like to say my mom allowed me to be comfortable with my sexuality and D.C. is where I found my pride." Today, Ruiz lives around the corner from work. "My commute is five minutes from my bed to the salon."
Future goals? Ultimately, he would like to open something of his own and currently is adding a barber's license to his resume, he says. "This allows me to do razor work and straight blade. Logan 14 is working on merging the salon and barber experience. We have a lot of LGBTQ clientele. Many men with beards, me being one of them." (PF)
COMMUNITY
Best Art Gallery
Winner: Renwick Gallery
1661 Pennsylvania Ave., N.W.
Editor's Choice: Hirshhorn Museum and Sculpture Garden
Best Adult Store
Bite the Fruit
Third consecutive win in this category!
1723 Connecticut Ave., N.W.
Runner-up: Lotus Blooms
Best Car Dealership
DARCARS
New and used cars at locations in Suitland, Temple Hills, Silver Spring, Md. et. al. Second consecutive win.
Editor's choice: BMW of Fairfax
Best Apartment/Condo Building
Winner: F1RST Residences
1263 First St., S.E.
Editor's Choice: Atlantic Plumbing (2016-2017 winner)
Best Doctor/Medical Provider
Winner: Dr. Robyn Zeiger
10300 Sweetbriar Pkwy.
Silver Spring, Md.
Runner-Up: Dr. Ray Martins, Whitman-Walker Health
Dr. Robyn S. Zeiger is a licensed clinical professional therapist with 40 years of experience working with individuals and couples. In her practice, Zeiger emphasizes that patients should not approach counseling with feelings of shame or guilt.
"It's important for you to know that I am not in practice to judge you or the information you share with me," she says. "Thus, I am not likely to be shocked by anything you tell me."
She also notes that "by exploring the issues that may have held you back in the past, you can open doors to many possibilities. The overall goals are for you to be happy, satisfied, and empowered, which will allow your true self to flourish and grow."
As a passionate lover of animals, Zeiger is a member of the Association for Pet Loss and Bereavement and also offers pet loss counseling to help people through the loss of beloved animal companions.
Zeiger, who is winning this award for the second year in a row, is also an adjunct senior lecturer at University of Maryland School of Public Health where she teaches in the Department of Family Science. In addition to teaching courses on counseling families and individuals, Zeiger also designed a class called "Exploring Homophobia: Demystifying LGBT Issues," for the Honors College.
A native of Baltimore and a dedicated fan of the musical "Hamilton," Zeiger completed both her master's and her doctorate at the University of Maryland,
She is married to Stacey Williams-Zeiger who is the winner of the Washington Blade's 2018 Best of Gay D.C. Award for Best Real Estate Agent. (BTC)
Best Fitness or Workout Spot
Winner: Barry's Bootcamp
1345 19th St., N.W.
Editor's Choice: VIDA Fitness
Best Gayborhood
Shaw
Third consecutive win in this category!
Editor's choice: Logan Circle (2016 runner up)
Best Hardware Store
Logan Ace Hardware
A perennial favorite in this category. Also won last year.
1734 14th St., N.W.
Editor's choice: Annie's Ace Hardware
Best Home Furnishings
Winner: Mitchell Gold+Bob Williams
1526 14th St., N.W.
Editor's Choice: Miss Pixie's (last year's winner)
Best Home Improvement Service
Case Design
"Full-service home remodelers building your dreams."
Editor's choice: The Organizing Agency
Same outcome as last year.
Best Hotel
Winner: Kimpton Hotel Monaco Washington, D.C.
An upset — The W won the last three years.
700 F St., N.W.
Editor's Choice: The Line
Best House of Worship
Empowerment Liberation Cathedral
Fourth consecutive win in this category!
633 Sligo Avenue, Silver Spring
240-720-7605
empowermentliberationcathedral.org
Editor's Choice: Foundry United Methodist Church
Best Lawyer
Winner: Michele Zavos
Zavos Juncker Law Group
Runner Up: Glen Ackerman
Flip-flop of last year's outcome.
Best LGBT Social Group
Stonewall Sports
Also won last year.
stonewallnational.flywheelsites.com
Editor's Choice: Team DC
Best LGBT Sports League
Winner: Stonewall Kickball
Second consecutive win; 2016 runner-up.
stonewallkickball.leagueapps.com
Editor's Choice: DC Frontrunners
Best LGBT-Owned Business
Winner: Crew Club
1321 14th St., N.W.
Editor's Choice: District Title
Most LGBT-friendly Workplace
Whitman-Walker Health
Second consecutive win.
1525 14th St., N.W.
Editor's Choice: National LGBTQ Task Force
Best LGBT Event
Winner: Capital Pride Celebration
Second consecutive win.
Editor's Choice: D.C. Black Pride
Best Museum
Winner: National Gallery of Art
6th & Constitution Ave., N.W.
Editor's Choice: National Museum of African American History (last year's winner)
Best Non-Profit
SMYAL
Supporting and Mentoring Youth Advocates and Leaders
410 7th St., S.E.
Editor's Choice: Center for Black Equity
Best Private School
Maret School
A coed, K-12 independent school founded in 1911. Also won this category last year.
3000 Cathedral Ave., N.W.
Editor's Choice: Edmund Burke
Best Pet Business
Doggy Style Bakery, Boutique & Pet Spa
Second consecutive win.
1642 R St., N.W.
Editor's Choice: District Dogs
Best Place to Buy Second-hand Stuff
Miss Pixie's Furnishings and Whatnot
A perennial favorite in this category! Same outcome as last year.
1626 14th St., N.W.
Editor's choice: Buffalo Exchange (2016 runner-up)
Best Movie Theater
Landmark Theaters Atlantic Plumbing
New releases plus indie fare, foreign and avant garde. Second consecutive win.
807 V St., N.W.
Editor's Choice: AMC Loews Georgetown
Best Rehoboth Business
Winner: Purple Parrot
134 Rehoboth Ave.
Rehoboth Beach, Del.
Editor's Choice: Blue Moon
Flip-flop of last year's outcome.
Best Salon/Spa
Logan 14
Third consecutive win in this category!
1314 14th St., N.W.
logan14salonspa.com
Editor's Choice: The Burrow
Best Alternative Transportation
Winner: Lyft
Editor's Choice: Capital Bike Share
Best Day Trip
Winner: MGM National Harbor
101 MGM National Ave.
Oxon Hill, Md.
Editor's Choice: Easton, Maryland
Best Place to Take Kids
Winner: National Zoo
3001 Connecticut Ave., N.W.
Editor's Choice: National Aquarium Baltimore
Best Tattoo Parlor
Tattoo Paradise
2444 18th St., N.W.
Second consecutive win.
Editor's Choice: Jinx Proof Tattoos
Best Theater
Winner: Studio Theatre
An upset  — Kennedy Center won the last three years. A flip-flop of last year's outcome.
1501 14th St., N.W.
Editor's Choice: Kennedy Center
Best Theater Production
Winner: Hamilton – Kennedy Center
Ran June 12-Sept. 16
Editor's Choice: Waitress – National Theatre
Best Vet
CityPaws Animal Hospital
1823 14th St., N.W.
Fourth consecutive win in this category.
Editor's Choice: Friendship Animal Hospital
Final season of 'Pose' is must-see TV that matters
Groundbreaking FX drama has left its mark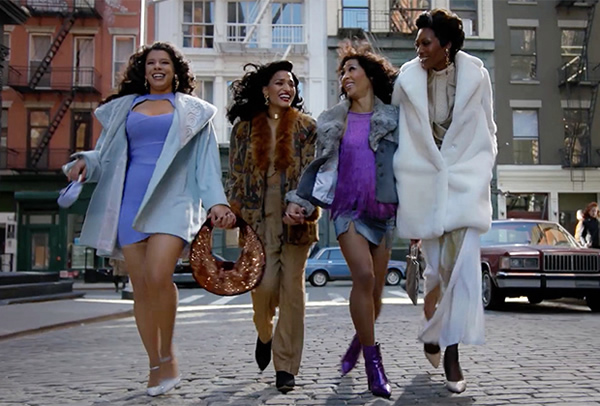 When the COVID pandemic hit in the early months of 2020, there were certainly more pressing and essential worries for us to grapple with than how it would impact the next season of a TV show. Yet it's a testament to the power of "Pose" that many among its legion of fans were at least as concerned about the show's disruption as they were about the possibility of running out of toilet paper.
The powerhouse FX drama — which spotlights the legends, icons and ferocious house mothers of New York's underground ball culture in the late 1980s — had already made history. Not only did it feature the largest cast of transgender actors in regular roles, it boasted the largest recurring cast of LGBTQ actors ever included in a scripted series. In its first two seasons, the show racked up accolades and honors (including a Primetime Emmy for Billy Porter as Outstanding Lead Actor in a Drama Series) while breaking new ground for the inclusion and representation of queer people — and especially transgender people of color — in television, both in front of the camera, and behind it. With the end of its second season in August 2019, fans were hungry for a third — but thanks to COVID, its future was suddenly in question.
So, when word came that the show's third season would have its debut on May 2, it was the best news since finding out the vaccines were finally going to start rolling out. But it was bittersweet: Along with confirmation of the series' imminent return came the sad revelation that the new season would also be the last. "Pose" would be coming to an end with a final, seven-episode arc.
As any viewer of show can attest, there were a lot of threads left hanging when last we saw its characters. That means there's a lot of ground to cover in these last chapters in order to give everyone — characters and audience alike — the closure they deserve.
The show's official synopsis goes like this: It's now 1994 and ballroom feels like a distant memory for Blanca, who struggles to balance being a mother with being a present partner to her new love, as well as her latest role as a nurse's aide. Meanwhile, as AIDS becomes the leading cause of death for Americans ages 25 to 44, Pray Tell contends with unexpected health burdens. Meanwhile, a vicious new upstart house is emerging in the ballroom world, and the members of the House of Evangelista are forced to contend their legacy.
Obviously, there are a lot of details left hidden in that broad overview, and fans are undoubtedly full of questions about what they can expect to see.
Fortunately, the bulk of the show's main cast convened on Zoom last week (along with show co-creator and Executive Producer Steven Canals and Executive Producer Janet Mock) for a press conference to discuss their "Pose" experience, and while they didn't exactly give away any spoilers, they definitely dropped some tantalizing hints about what's in store for audiences in the farewell season.
In truth, most of the discussion was dominated by reminiscences and expressions of mutual appreciation, sure signs that the feeling of family we see onscreen is something that has taken hold off screen, as well. But in between the affectionate banter, the cast and creatives addressed several questions that might be most on viewers' minds.
Perhaps the most pressing of these — why, after only three seasons, is the critic-and-audience-acclaimed show calling it quits? — was taken on by Canals, who explained:
"I always knew what the beginning and what the end of the narrative would be. And when Ryan Murphy and I first met in September of 2016, we felt really strongly that that particular narrative made sense. And so, while we certainly could have continued to create narrative around these characters and in this world, and we certainly had a conversation in the writers' room about it … I think we all agreed that it just made sense for us to 'land the plane,' if you will, comfortably — as opposed to continuing to give an audience story that just simply didn't have any real core intention or a real thrust towards specificity."
Also of interest was the obvious subject of how the parallels between the current pandemic and the AIDS crisis that looms over the show's narrative might be reflected in the new episodes. While he didn't hint at any direct connections in "Pose," Porter used the subject to underscore a theme that has always been one of the show's most important elements:
"I think the parallels are quite profound. I know that as a Black gay man who lived through the AIDS crisis, I have been dealing with a lot of PTSD during this COVID time. It's very reminiscent of what it was like then. The best news about that is that I survived. We got through it, and there is another side to it. We can get to the other side.
"I feel like that's what 'Pose' really accomplishes this season, reminding the public that it's when we come together and when we lead with love [that] we get to the other side."
Mock elaborated on the theme of resilience by discussing the importance of showing the strength of House mothers like Blanca and Electra (Dominique Jackson), who hold together — and lift up — their entire community:
"It's that matriarchal power and lineage that I think the ballroom is, and what trans women are to one another, that then feeds everyone else and enables them to shine and have all the things that they want in the world. For me, it is [about] that celebration […] of Black trans women — that they've created this space, that they brought everyone else in with them, and that, at the end of the day, they are often the ones most often forgotten.
"I think with this season, I want everyone across the industry, the audience, to realize that. I think it's essential, and it's important."
Mock also talked about the way "Pose" focuses on the small, day-to-day lives of its characters as much as it does the larger-than-life splendor of the ballroom culture in which they participate:
"We wanted to ensure that we show the everyday, mundane moments, as well as the great, grand celebrations. The ballroom is are presentation of what it means to congregate and share testimony and to love on each other, and our show is a celebration of the everyday intimacies. So, for us, while we were plotting these big, grand moments […] we wanted to bring in traditions — weddings, matrimony, all this stuff — that our characters get to engage in. We wanted to be a part of the tradition of that, and all the moments that a family shares together. We wanted to make sure that all of those things were celebrated in this."
When discussion turned to the unprecedented level of support and collaborative inclusion with which the show's queer cast were bestowed by Ryan Murphy and the rest of the creative staff — from the presence of trans women like Mock and Co-producer Our Lady J in the writers' room to the extensive reliance on the insights and talents of real-life members of the ballroom community — Jackson was quick to add that besides giving the show its ferocious authenticity, it gave her an increased recognition of her own worth:
"I will never, ever, ever walk into a space thinking that I need to impress them […] I will never walk into a space being fearful of my identity stopping me from anything. Because of this journey, when I walk into spaces now, my identity is not because I'm an abomination. My identity is a plus. My identity is my value. So, when I walk into spaces now,they need to impress me. You can be the biggest Hollywood director, producer, whatever, but you're not going to take my story or relay stories that are reflective of my life or my existence and make them into anything you want, because of 'Pose,' because of Ryan, because of Steven, because of Janet and Brad [co-creator/executive producer Falchuk), because of Our Lady J, because of my cast members.
"I will never walk into spaces or live a life or an existence thinking that I need to impress anyone."
Porter concurred, adding:
"There was never, ever a space in my brain to dream what'Pose' is, what Pray Tell is. I spent the first 25-plusyears of my career trying to fit into a masculinity construct that society placed on us so I could eat.'Pose,' and Pray Tell in particular, really taught me to dream the impossible […] the idea that the little, Black church sissy from Pittsburgh is now in a position of power in Hollywood in a way that never existed before. You can damn sure believe that I will be wielding that power and there will be a difference and a change in how things go from here on out."
If the cast members themselves have found themselves feeling more empowered thanks to "Pose," so too have the millions of LGBTQ people — and allies — who have tuned into it since its premiere in 2018. The show is one of those rare entries into the cultural lexicon that simply allows its queer and trans people to live authentic lives, giving long-withheld representation to countless viewers who were able to see themselves reflected back from the screen for perhaps the very first time. It's that powerful sense of validation provided by "Pose" that keeps it standing tall in an entertainment market now providing so much LGBTQ inclusion that it's becoming dangerously easy to take it for granted.
Whatever moments of heartbreak, joy, and celebration "Pose" brings us as it plays out its final act — and there are sure to be many — we can all be sure it will leave us with a message expressed through an oft-heard line of dialogue that Mock says she found herself writing "over and over again" during the series' run:
"You are everything, and you deserve everything this world has to offer." It's that nurturing sentiment the "Pose" has been instilling in us from the beginning, like a mother to us all.
And that's why so many of us can't wait until the first two episodes of its final season air at 10 p.m. (both Eastern and Pacific), Sunday, May 2, on FX.
At 75, John Waters has no plans to retire
'I'd go nuts if I didn't work'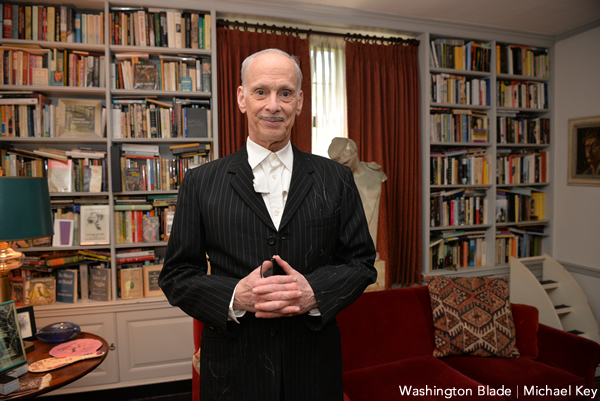 When writer and filmmaker John Waters turned 70 five years ago, he said he took six friends on a first-class trip to Paris for his birthday and "we had the best time."
This year, for his 75th birthday on April 22, he was going to take his friends to Rome but the COVID-19 pandemic got in the way and they couldn't all travel.
Instead, a friend is having a small dinner party for him in New York City, and he's going with a friend. "Everybody has had their shots, and that's what I'm going to do…It will be low-key this year."
The older he gets, he said, the less he cares about making a big fuss out of every birthday anyway.
"What difference does it make? Old means old. It doesn't matter which one."
Though he's taking some time to celebrate his 75th birthday, Waters has no plans to retire.
"No, God no," he said last weekend while on a Zoom call with fans from London. "I jump out of bed every morning. It hurts to jump out of bed. I have aches and pains. But no, I'd go nuts if I didn't work."
That's probably just as well because he has a lot going on. Between shooting episodes of "Law and Order: Special Victims Unit" and "The Marvelous Mrs. Maisel," getting ready for film festivals in several cities, planning a guided tour in Provincetown, and preparing for an exhibit of his private art collection at the Baltimore Museum of Art, he's staying busy.
The ultimate multitasker, he didn't even stop working when he went for a COVID vaccination recently.
"I signed an autograph when I was getting the shot," he said. "Well, not at the moment, but right before."
In a Zoom session organized by London's Viktor Wynd Museum of Curiosities — an early birthday present of sorts because it drew fans from at least three continents — Waters announced that he just last week finished the book he's been writing for the past three years, "LIARMOUTH," a novel about a woman who steals luggage at the airport. It's due out next year from Farrar, Straus and Giroux.
He also expressed optimism that some events that had to be cancelled in 2020 because of the pandemic will be back in 2021, including his Camp John Waters "sleepaway" weekend for superfans in Kent, Conn., and a new, renamed iteration of the Burger Boogaloo punk rock music festival that he hosts in Oakland, Calif.
There's even a chance he'll make another movie. Waters told his fans there's still interest in "Fruitcake," the children's Christmas film that he's been trying for years to make. "There is new possibility," he teased. "That's all I'll say. I'm not going to jinx it."
He's waiting to hear about the several dozen spoken-word shows he performs around the country every year between Thanksgiving and Christmas. "I think a lot of those decisions are going to happen in September."
Most of all, he said, he's just eager to make in-person appearances after a year in lockdown. Some of his engagements that were cancelled due to COVID have been rescheduled for the coming year, including appearances in New York, California, and Pennsylvania, and he's adding others.
"I'm dying to get back on the road," he said last weekend. "I'm still amazed that 20-something-year-old kids know who I am. I want to see what they look like."
He's wondering whether Meet-N-Greets – the sessions where he signs autographs and poses for photos with fans after a performance – will be possible in a post-pandemic world.
"Even before this, when I did the Christmas tour, I had Meet-N-Greets for usually 50 people" after a show, he said. "I'd always get sick because you have to hug everybody and then get on an airplane the next day. So I think Meet-N-Greets might never come back. I don't know how they're ever going to do that safely."
On a personal basis, too, he's yearning to get out and travel more.
"I want to go to a movie theater. I want to go to a concert," he said. "I want to be able to have even a dull day out with other people."
This year's Oscars might be historic — but does anyone care?
Diverse nominees lacking LGBTQ representation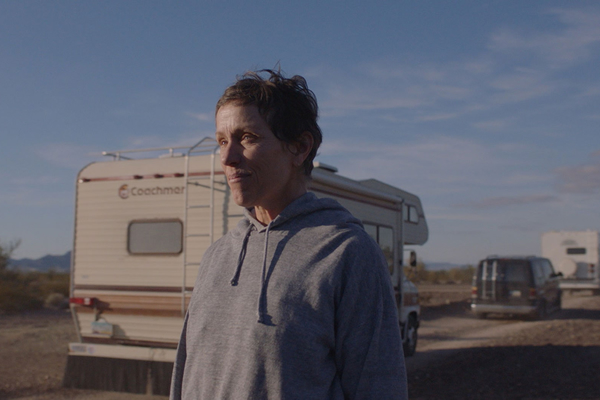 It's Oscar weekend. Are you excited?
Unless you're actually one of the nominees, odds are pretty good that you're not – but the Academy of Motion Picture Arts and Sciences, which is geared up to present its prestigious annual film awards for the 93rd time on Sunday night, really, really wants you to be. Why else, a week ahead of the Big Night, would they roll out the show's producers for a press conference to drop hints that the upcoming broadcast would "look like a movie" and incorporate satellite hookups from "multiple locations?" It was a clear bid to drum up excitement.
More details came Monday, when a letter from that same trio – producer Steven Soderbergh (himself an Oscar winner for directing "Traffic" in 2000) and co-producers Jesse Collins and Stacey Sher – went out to the nominees. As it turns out, the ceremony will be held at LA's historic Union Station (site of Saturday's press conference), which will be treated "as an active movie set" in terms of COVID-related safety protocols, with "additional elements" of the show being incorporated live from Hollywood's Dolby Theatre via satellite hook-up.
More interestingly, the letter revealed, "The first—and most obvious—point we want to get across with this year's show is STORIES MATTER." In keeping with that theme, nominees are requested to submit to a brief interview to "tell the story of your path to April 25," as part of an effort to "highlight the connections between all of us who work in the movies and show that the process is uniquely intimate, collaborative, and fun." The emphasis on "story" was further reflected by instructions about messaging in the speeches ("If you're thanking someone, say their name, not their title… make it PERSONAL") and a dress code described as "a fusion of Inspirational and Aspirational." Whatever Soderbergh and crew have planned for the show, their letter leaves little doubt they intend to tightly manage the narrative it presents.
That's not surprising, of course; Hollywood is in the business of creating narratives, and the one it takes most seriously is the one it creates about itself. Nevertheless, it's particularly telling that the story it is working so hard to tell seems designed to brush its problem with inclusion comfortably into the background.
This year, the organization might well feel that when it comes to diversity, the nominations speak for themselves. For a year in which tremendous social upheaval has brought Black experience in America to the forefront of the public conversation, the Oscars have chosen an impressive number of Black-led films and Black artists among an overall slate that offers the most diverse lineup of nominees in its history. Women are also represented, thanks to the inclusion of Emerald Fennell's "Promising Young Woman" among the Best Picture contenders and the first-ever two nominations for women – Fennell and Chloé Zhao ("Nomadland") – as Best Director. Additionally, Zhao, who is Chinese, is the first woman of color ever nominated in that category, Steven Yuen ("Minari") became the first Asian-American to receive a Best Actor nod, and in the same category, Riz Ahmed ("The Sound of Metal") became the first person of Pakistani descent to be nominated in any acting category.
In the midst of all this inclusion, however, the LGBTQ community – traditionally a stronghold for some of Oscar's most ardent fans – has this year been largely left empty-handed, once again. Besides two Best Actress nods for women playing bisexual characters (Viola Davis and Andra Day, for "Ma Rainey's Black Bottom" and "The United States vs. Billie Holiday," respectively), there are no major nominations for films with significant LGBTQ content – though it's worth noting that the aforementioned "Young Woman" features trans actress Laverne Cox in a prominent supporting role. While it's not a problem for us to stand on the sidelines and cheer for the victories achieved by representatives of other marginalized communities, it's becoming harder to ignore the nagging feeling that our willingness to forgive an institution that continues to disappoint and diminish us is really something akin to Stockholm Syndrome.
In any case, this year's Academy Awards have the potential for making history. Nine of the 20 acting nominees are people of color, and at least two of them are considered frontrunners in their categories. Zhao could become the first woman of Asian descent to win the Best Director prize. And while the potential for those wins lends a kind of excitement to the proceedings, an inescapable feeling of "too little, too late" – coupled with a pandemic-induced awareness of the relative unimportance of awards like these in the greater scheme of things – makes it more difficult than ever, perhaps, to care.
With that in mind, here are the currently leading "official" predictions for the winners in the top six categories, based on a combination of Oscar history, industry buzz, review consensus, and plain old-fashioned gut instinct:
BEST PICTURE: "Nomadland" and "The Trial of the Chicago 7" are considered the front-runners, thanks to previous wins in the equivalent category at the Golden Globes and the Screen Actors' Guild Awards, respectively. "Nomadland" is favored to win.
BEST DIRECTOR: Chloé Zhao, who has taken the directing prize at both the Globes and the BAFTAs, seems a sure bet for "Nomadland."
BEST ACTOR: Chadwick Boseman, whose death in 2020 after a secret battle with colon cancer devastated fans and co-workers alike, would seem the inevitable winner for his performance in "Ma Rainey's Black Bottom" even without his already-racked-up wins at the Globes, Critics' Choice, and SAG Awards. If he takes it – and it's almost certain he will – it would make him only the second Best Actor winner to be awarded the prize posthumously (the first was Peter Finch, for 1976's "Network").
BEST ACTRESS: There are no clear front-runners here. With one high-profile win each under their belt Davis (SAGs), Day (Globes), Frances McDormand (BAFTAs for "Nomadland") and Carey Mulligan (Critics' Choice for "Promising Young Woman") are all positioned as possible winners. However, with Davis already making history with this performance as Oscar's most-nominated Black actress, the appeal of also making her the first to win in both Actress categories (her performance in 2016's "Fences" earned her the Best Supporting prize) might just give her the edge.
BEST SUPPORTING ACTOR: Having won for his performance as slain Black Panther leader Fred Hampton in "Judas and the Black Messiah" at all the other major film awards, Daniel Kaluuya is the definition of a "shoo-in."
BEST SUPPORTING ACTRESS: As is often the case, this category might be the most wide-open. Buzz has favored both Yuh-Jung Youn ("Minari") and Maria Bakalova ("Borat Subsequent Moviefilm"), but her win at the BAFTA Awards puts Youn in place as the probable frontrunner. If she wins, she will be only the second Asian actress to win an Oscar, after Miyoshi Umeki (1957's "Sayonara").
You can find out the winners when the Oscars air on ABC, Sunday April 25 at 5 p.m. PT/8 p.m. ET. But don't worry – if you don't care enough to watch, you can always Google it afterward.