November 23, 2018 at 12:57 pm EST | by Joey DiGuglielmo
HOLIDAY GIFT GUIDE: Pop culture Christmas
Whether you want a souvenir of the hit show, actual lifestyle tips or tons of eye candy of the stars, "Queer Eye: Love Yourself, Love Your Life" is a 300-page, full color, hardcover book released Nov. 13. $29.99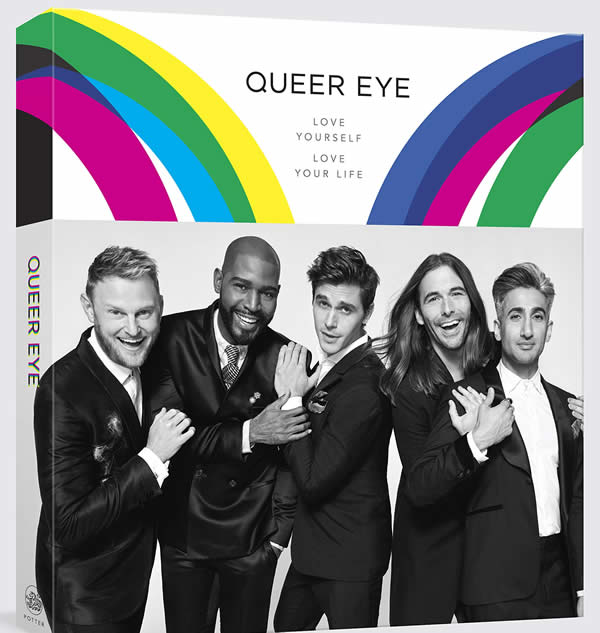 "Guru" by RuPaul features photos and bite-size wisdom nuggets. $25.99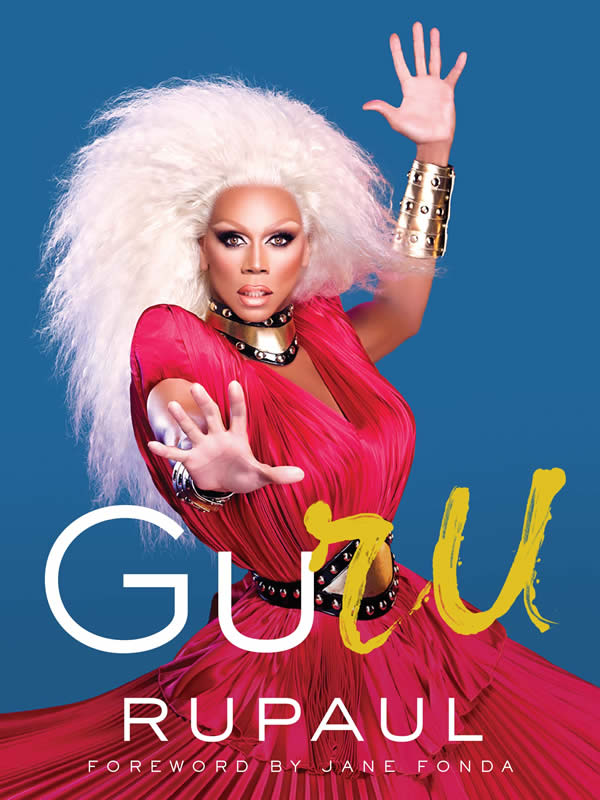 Old albums new to vinyl include "This Christmas Aretha," the Queen's 2008 release and sole holiday record (out Nov. 16, $19.99), and a remastered vinyl release of Cher's 1998 comeback album "Believe" (drops Dc. 7; $19.99). Want more 'Ree? "Atlantic Records 1960s Collection" is out Dec. 7 on six LPs. Eleven demos and outtakes are making their vinyl debut. $99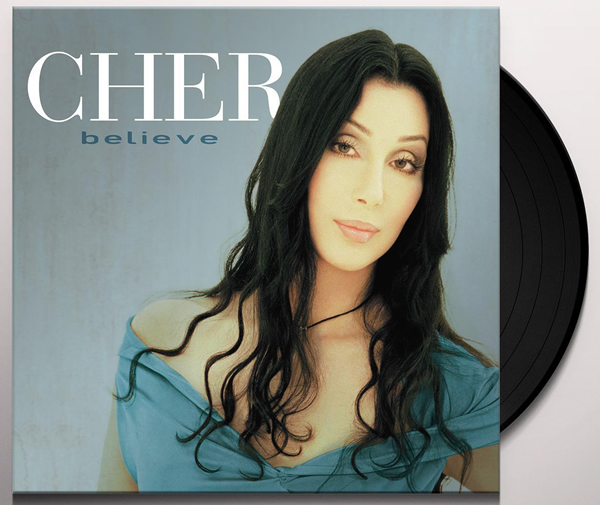 Some acts like Kate Bush and Bananrama are re-releasing their entire discographies on 180-gram vinyl. Bush's are remastered and feature a bounty of tracks making their vinyl debuts. Bananarama's are on colored vinyl and cassette. Prices vary. 
"Life" is the new album from Boy George and Culture Club, their first since 1999. The late October release is available in regular and deluxe editions, black or colored vinyl with art prints, cassette, signed test pressings and various bundles (prices vary) at boygeorgeandcultureclub.com.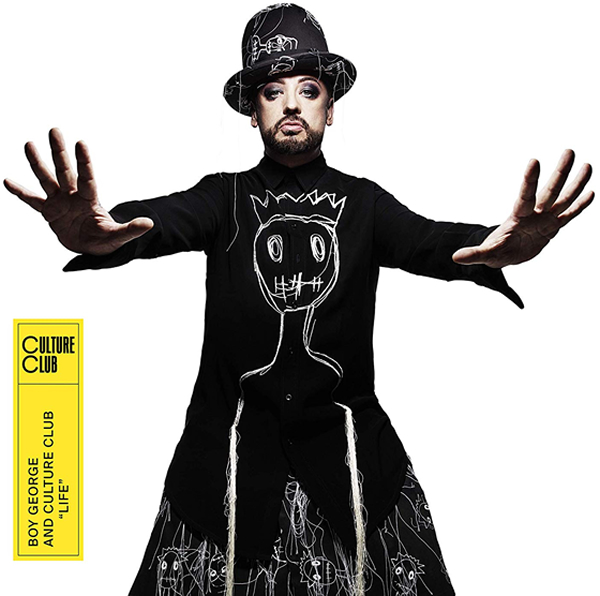 Trixie Mattel, winner of this year's "All Stars 3" on "RuPaul's Drag Race" makes her vinyl debut with her albums "Two Birds" and "One Stone" on one LP with clear and pink colored vinyl, deluxe gatefold jacket, sticker sheet, fold-out poster and more. Out Nov. 30 for $29.99 from atorecords.com. 
"MLVC60" collects more than 1,000 of Madonna's most colorful, graphically exciting and socially important magazine covers from 1982-2018 in a "visually narrative fashion that becomes the story of Madonna's career, of magazine design, of the rapidly changing social mores of the last three decades and more. By Matthew Rettenmund and designed by Anthony Coombs, the team behind "Encyclopedia Madonnica 20: Madonna from A to Z." 342 color pages, hardcover. $75 at barnesandnoble.com or boyculturedotcom@gmail.com. 
Kweer Cards is a gay greeting card company that offers cards for birthday, wedding, adoption, engagement, transitioning, holidays and more. All cards are 5×7 inches and $5-6 each. Kweer Cards' Tom of Finland 2019 features colorized versions of the classic gay drawings. $20. There's also a Tom of Finland five postcard set for $15. Details at kweercards.com. 
There was never much "Golden Girls" merch when the show was on NBC in the '80s but boy are they making up for it now. A flood of "Girls" merch is available with everything from a coloring book ($15), pin set ($5.99), various magnets, games, calendars and more. Widely available at retailers such as Books a Million, Five Below, Barnes and Noble, Michael's and more. Prices vary.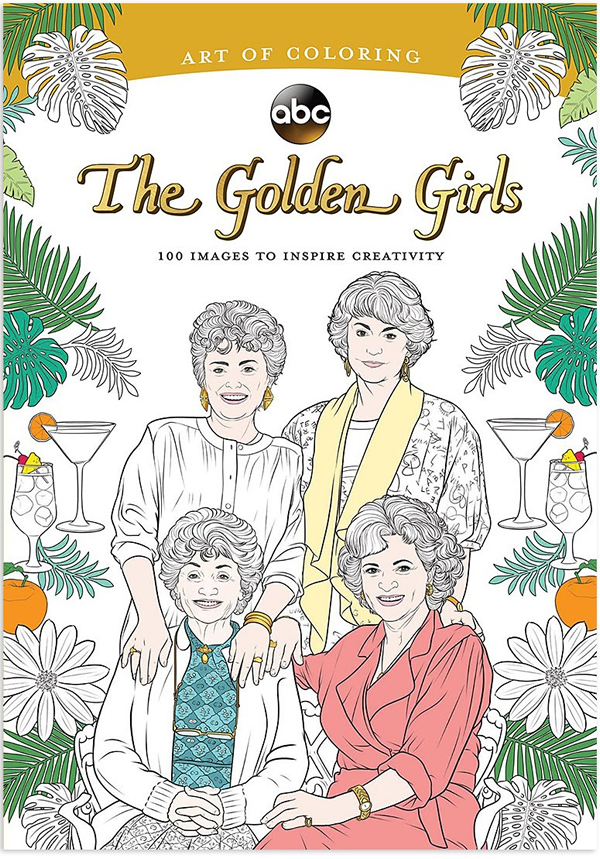 Kiss n' Make-Up (846 36th St., Baltimore) offers John Waters- and Divine-inspired gifts like these socks, pillows, smart-ass oven mitts and more. Prices vary. kissnmakeuphampden on Instagram or call 410-467-5477.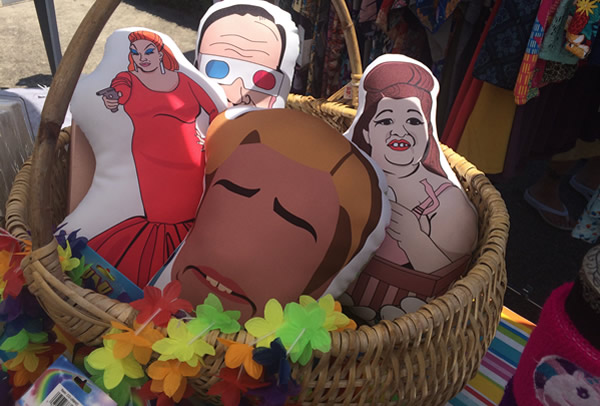 Modeled on Catholic holy cards, queer artist Ria Brodell offers 28 of her paintings of butchy icons of yore in "Butch Heroes." Katherina Hetzeldorfer was tried "for a crime that didn't have a name" (lesbian sex) and drowned to death in 1477. $24.95 from mitpress.mit.edu.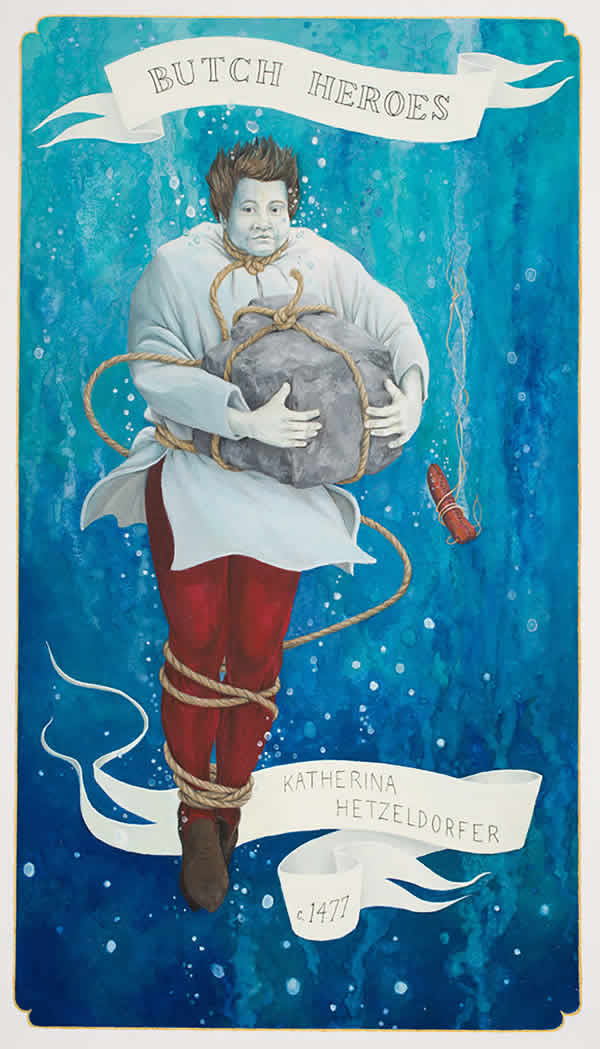 It's an exciting time for Sheryl Crow fans. The LGBT ally is out with a new live album and accompanying DVD/blu-ray "Live at the Capitol Theatre: 2017 Be Myself Tour." Her debut album "Tuesday Night Music Club" makes its U.S. vinyl debut (double 180-gram LP) today with a limited 3,500 copies available today at record stores participating in Record Store Day: Black Friday. Prices vary. recordstoreday.com. 
Diana Ross's "Wonderful Christmas Time" collects tracks from her 1994 EMI collection "A Very Special Season" (never officially available stateside) and "Making Spirits Bright," her long-out of print 1994 Hallmark collection with 20 Christmas ("The Christmas Song," "Go Tell It On the Mountain") and non-seasonal sacred tracks ("Amazing Grace," "His Eye is On the Sparrow"). It's on CD and digital platforms. 
The "Dumplin' Original Motion Picture Soundtrack" features Dolly Parton collaborating with an eclectic group of female singers such as Miranda Lambert, Mavis Staples, Macy Gray and more on Dolly classics such as "Dumb Blonde," "Here You Come Again" and a new strings-only version of "Jolene." The movie "Dumplin'" debuts on Netflix Dec. 7. The soundtrack is out Nov. 30.