Shared housing — millennial or Baby Boomer trend?
Communal living appeals to buyers in array of circumstances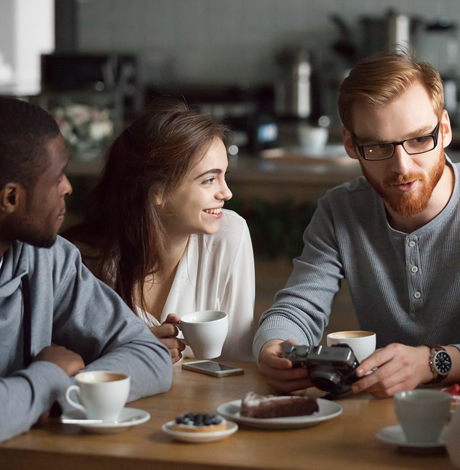 I recently read an article in The Atlantic by Iliana E. Strauss – "The Hot New Millennial Housing Trend Is a Repeat of the Middle Ages." The article addresses the trend in "co-housing," in which people are choosing to live in housing with communal eating and socializing space. The author writes:
"Homeownership is still viewed as a central component of living out the American dream, but the ways that many present-day Americans are pushing back on modern living arrangements closely resemble what came centuries, even millennia, before in other parts of the world. Family members, relatives, neighbors, and strangers are coming together to live in groups that work for them—a bit like medieval Europe."
From what I see in my everyday practice of real estate, this trend is not exclusive to millennials. Baby Boomers are also following suit. On a regular basis, I meet with local buyers and sellers who are part of this phenomenon. Is this trend related to the changes in the traditional family structure, economics, and/or the current desire for socializing? The article points out that communal living was the way humans existed throughout most of history. It really was not until the early 20th century and the Industrial Revolution when households shrank to house just nuclear families.
My Own Experience: In late May, my husband Marty and I began a second experiment in home sharing. Our first go at it was six years ago when my daughter, Amanda, and her now-husband, Ben, moved into our home after college graduation in order to save money for law school. Our home has a generously sized lower level so there was a bedroom and bath for Ben plus a second family room. Overall, it went well after some adjustment of living as empty nesters for four years. This go-around, Allison, her husband, Doug, and my grandson, Brooks, have moved into our lower level while their house is being totally renovated and expanded. This arrangement not only helps them afford a major renovation, but it allows us to see our sweet grandson every day. We are able to help with childcare and they help with making meals and household tasks. Overall, it's a win-win situation for all parties.
The Benefits of Shared Housing: As a result of our current living arrangement, I have been tuning into the concept of house sharing.
This trend is being brought on by so-called "boomerang" kids, aging parents living longer, and the high costs of housing and childcare in urban areas.
Because the "typical" family structure has changed dramatically, we are seeing people look for co-housing options, in which homes offer private space but also communal areas for meal preparation and socializing. Homeowners rent out rooms or take in exchange students so they can afford to stay put. Single people are purchasing homes with someone other than a spouse so they can enjoy homeownership at an affordable price. We have all had a taste of communal living, as college students in dorms or sharing a house with roommates just out of college. It saves money and for most young people, it is a lot of fun. As people move into their 30s and are more financially stable, this desire for communal living tends to disappear. But it does come back. I can't tell you how many buyers in their 40s and 50s are looking for homes with options for a main-level room for parents to stay either for long visits or permanently. In addition, over-55 communities are a great alternative for those looking for homes with accommodating floor plans and robust social activities. As homeowners are approaching their 70s and 80s, many head to communal living in places like  Goodwin House, The Fairfax, and Greenspring. Often, our seniors are living in homes that are increasingly hard to maintain or get around in. Their neighborhoods are less social as more neighbors work and are not home during the day. In the new "retirement home," they are finding that social interaction and the option for communal eating is a huge benefit to them.
The Bottom Line: Co-housing, shared housing or having housemates, builds a sense of community, offers social benefits, and saves money in an area that is getting more expensive each year. Both millennials and Boomers (and everyone in between) are a part of this trend. If you need advice on how to think outside the box regarding your current living situation please don't hesitate to contact me. I'd love to help.
Sue Goodhart is with Compass Real Estate. In 2017, the Goodhart Group helped 120 clients achieve their real estate goals. Led by Sue and Allison Goodhart, they have been named a Top Agent by both Washingtonian and Northern Virginia magazines. The Goodhart Group can be reached at  703-362-3221 or [email protected].
My Best Of's in D.C. real estate
Favorites in buyer programs, paint colors, and more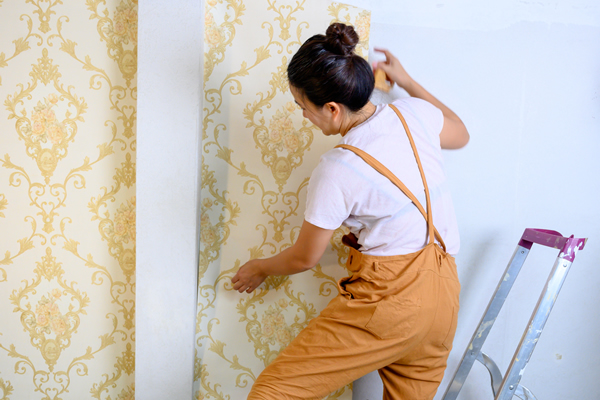 As I congratulate my colleagues and friends who have received the coveted Best of Gay DC awards, I thought it appropriate to share with you my own, subjective "Best of" list.
Best Housing to Buy. With 233 of them on the market in D.C., the one-bedroom, one-bath condominium under $400,000 may be the best option for a personal residence or investment. Given a median price of $320,000 and 49 days on the market, there are deals to be made. You have your choice of areas around the city and of buildings large and small.
Best First-time Buyer Program. D.C.'s Housing Purchase Assistance Program (HPAP) is by far the best option to use if you are eligible. This program is based on household income and size and can provide up to $84,000 toward the purchase of a D.C. personal residence. For example, to receive the full amount, the income of a party of two is limited to a total of $51,600, 50% of the median family income for D.C. Other requirements may apply.
Best Tax Reduction Program. If you qualify, you may be able to take advantage of the DC Tax Abatement Program. Using the example of our party of two working adults buying a personal residence for less than $516,800, the income limit is $79,020 or $113,500 in designated Economic Development Zones.
Approval for the program exempts buyers from paying property taxes for up to five years and reduces the closing costs for the purchase by eliminating the buyer-paid recordation taxes and distributing the seller-paid transfer taxes to the buyer instead of to the DC tax office. For the buyer of that $516,800 personal residence, that can mean a savings of nearly $15,000 in closing costs.
Best Neutral Paint Color. First it was Builder Beige, then Gray was OK, then they blended into Good Grief Greige. While neutrals can be bland and boring, these days, expect to see a variety of off-whites gracing the walls of homes for sale. Sherman Williams 7008, Alabaster, did the trick for my most recent sellers.
Best Wall Décor. Sponge paint and other effects are long gone. Forget shiplap unless you live in a house at the beach or on an actual ship. Distressed wood may still be suitable for a cabin in the woods, but in a modern, urban setting, wallpaper is back, baby!
This is not your grandmother's wallpaper. No chickens, tiny prints, borders, or faux grass cloth are in sight. Today's wallpapers are bold, geometric, or a throwback to mid-century modern and are primarily used on an accent wall so they're not overwhelming. Love vs. Design (lovevsdesign.com) can create custom wallpaper to match your color scheme in a peel and stick application that eschews the mess of wallpaper paste.
Best Indoor Plant. For us plant growing novices, the award goes to The Easy Care Bundle at The Sill (thesill.com). For only $45, you get two potted succulents that are very hard to kill, a Snake Plant and a ZZ Plant. 
You can also set yourself up on a subscription. $60 plus a $10 shipping charge buys a medium sized plant-of-the-month with a black or cream-colored planter. Choose classic plants or select pet-friendly, non-toxic plants for only $5 more with a 3-month minimum subscription. You can even purchase these as gifts.
Best Balcony Plant. For homes with a balcony or a deck, the winner is a potted Winter Gem Boxwood. It's an evergreen that will turn a golden shade in the winter then green again in the spring. It also grows in both full and partial shade – almost a set it and forget it type of shrub – needing water only once a week or twice in hotter climates. Cut it as a topiary à la Edward Scissorhands for a little architectural interest.
Best Freestanding Refrigerator. I would be remiss if I didn't include a best appliance category.An upscale fridge with see-through doors and built-in versions of computers, televisions and smart home elements holds a certain appeal until one of the glitzy attractions breaks and you spend as much for a new motherboard as you would for a whole new refrigerator.
The winner of this category, therefore, is Samsung's model RF28R7351SR. This bad boy is available in both standard and counter depth and features a French door top with external water and ice, a pull-out freezer with dual baskets, and a middle drawer that can be set to one of four temperatures to accommodate food or wine.
There you have it. Now, if you'll excuse me, I'm off to judge the Best of Blake Miniature Schnauzers category. I'm thinking a 4-way tie is in order.
Valerie M. Blake is a licensed Associate Broker in D.C., Maryland, and Virginia with RLAH Real Estate. Call or text her at 202-246-8602, email her via DCHomeQuest.com, or follow her on Facebook at TheRealst8ofAffairs. 
Helpful tips for homebuyers in seller's market
2021 has been a great year for home sales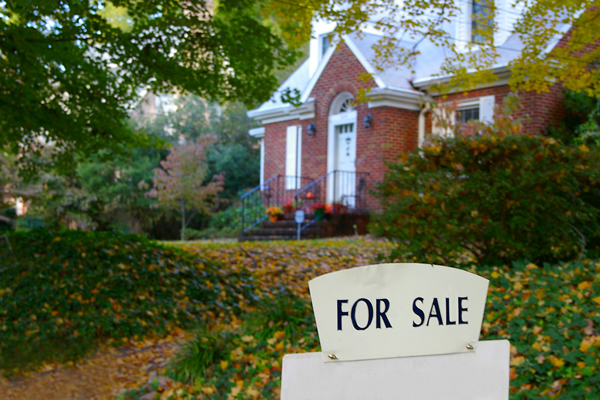 Without question, 2021 was a great year for home sales. Sellers across the country, in many cases, found themselves listing their homes and quickly having not just one, but multiple offers, many of which were at asking price or above. With limited inventory and high demand, it has been an ideal year to sell—and conversely, often a difficult year to buy. Buyers who are interested in a particular home, or even in a specific neighborhood, often find themselves facing stiff competition to have offers accepted.
Fortunately, this doesn't mean that many buyers haven't had successful and rewarding home buying experiences—just that doing so often means making an extra effort and taking helpful steps to make an offer the most competitive that it can be. With that in mind, let's take a look at a few helpful tips for buyers in a seller's market:
Plan ahead with mortgage pre-approval: While there are certainly a wide variety of strategies that real estate agents and financial advisors may recommend, and while those strategies might vary depending upon the buyer and the circumstances of a particular market, one thing almost all experts agree on is that obtaining a mortgage preapproval is a smart decision. A mortgage preapproval is an ideal way to reassure sellers that a reputable lender has verified your credit and approved your buying power up to a certain limit. If you're caught in a bidding war with another potential buyer, having preapproval establishing that you are ready, willing, and able to buy just might give you the advantage you need in a competitive market.
Be willing to look under budget so you can bid higher: In this highly competitive market, many home buyers find themselves in a situation where they are in a bidding war with another—or even several other—buyers. In that situation, you may find yourself having to make an offer at, or even in many cases, above, the asking price. This means that you may want to adjust your budget—and bidding—accordingly. Choosing to make an offer on a home that has an asking price that is already at the top of your budget may mean that you simply don't have much wiggle room when it comes to making an offer over that price. Choosing a home slightly under the top of your budget means you'll have more flexibility to make a bid that is more competitive and likely to be accepted.
Consider offering non-price-oriented incentives: Without question, making a highly competitive offer is going to be the key to increasing your chances of having that offer accepted. It's important to remember that there is more to an offer than just price, however. Buyers may want to consider increasing the appeal of an offer by supplementing it with other incentives beyond just the dollar amount itself. Examples of such incentives might include things like foregoing the seller-paid home warranty that is often offered as part of the process, offering a shorter closing period, not making the purchase contingent upon the sale of a currently-owned home, or other such incentives. Doing so may give you the edge you need to have your offer selected over other competitive bids.
Retain the right real estate agent: Often, for LGBTQ buyers, especially in a competitive market, this piece of the puzzle is particularly important. In many, although certainly not all, cases LGBTQ buyers are drawn to specific areas of a city or community where other LGBTQ individuals live. That means that in a market where inventory is already limited and going quickly, there can be even fewer homes available upon which to bid. When that is the case, you will need a real estate agent who knows the community that you're interested in, and who can quickly help you identify and take action toward making offers on homes that fit your needs. Having the right agent can make all the difference between a smooth and successful home-buying experience, and a stressful one
Jeff Hammerberg (he/him/his) is the Founding CEO of Hammerberg & Associates, Inc. Reach him at 303-378-5526, [email protected] or GayRealEstate.com
Help, I'm under contract!  They accepted my offer?!
Buyer and seller need to work as a team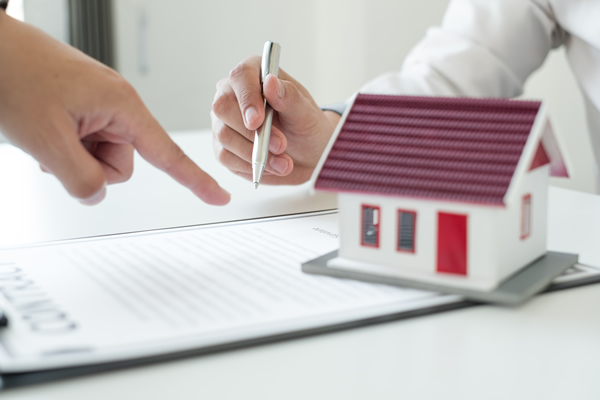 What are the most common questions real estate agents, title companies and lenders get once a client is under contract? Well, luckily on my team we send out a next steps letter to all of our clients once an offer has been accepted and this helps them to know what to do the first week, the second week, and in any subsequent weeks before the settlement.
For example, the letter will go out and say, "Make sure to get your EMD check to the title company in the agreed upon amount of time." The EMD is your earnest money deposit, and most contracts have a buyer write a check for several thousands of dollars that will go the title company as sort of a "security deposit" on a contract that later gets applied to the buyers' closing costs.
The letter will also instruct a buyer to contact their lender and confirm with them that they are under contract and to get the contract over to the lender so they can start preparing the loan and order the appraisal. The letter also states that later in the process the buyer will get the wiring instructions from the title company where settlement will be held for the down payment money. If there is to be a home inspection, we will also get that scheduled, usually in the first week after going under contract also.
If selling, the letter is a different one with information about moving companies and getting any staging out of the listing. Both parties will receive instructions on how to change the utilities from the seller to the buyer the week of settlement. The title company will also follow up with the buyers and sellers to get any needed info. They will ask any questions necessary to possibly help the buyer to get any deductions or credits they might qualify for that could lower their closing costs. A good lender will do this also.
What each buyer and seller needs is good teamwork to make the dream work whenever a house is changing hands and a large transaction is going to be handled. For more information, you can contact me to attend my next Homebuyer's Seminar on Oct. 12 in the evening, which will be on Zoom.
Joseph Hudson is a Realtor at the Rutstein Group of Compass. Reach him at 703-587-0597 or at [email protected].