Rufus Wainwright on opera, revisiting his first two albums
Out singer/songwriter plays Strathmore this weekend on anniversary tour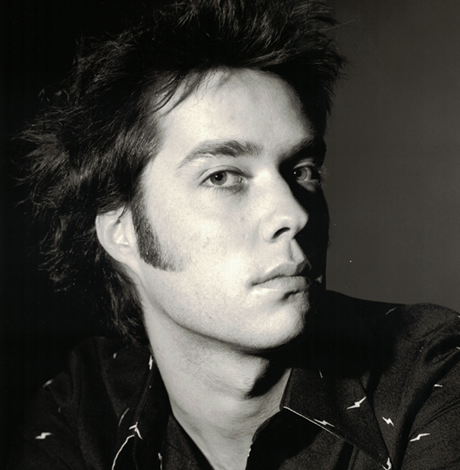 Rufus Wainwright

All These Poses Anniversary Tour 2018

Saturday, Dec. 8

8 p.m.

Music Center at Strathmore

5301 Tuckerman Lane

North Bethesda, Md.

$39-89+VIP
Singer/songwriter Rufus Wainwright, 45, is on tour celebrating 20 years since his debut. He's touring a revival of his first two albums and is fresh off the October premiere of his second opera, the gay-themed "Hadrian" about the Roman emperor of the title and his male lover Antinous. It launched with the Canadian Opera Company in Toronto. Wainwright spoke to the Blade by phone from Minnesota.
WASHINGTON BLADE: How is your tour going so far?
RUFUS WAINWRIGHT: It's going great. It's been pretty amazing actually. I'm really kicking myself in terms of just in wonder on how in God's name I could have gotten such a great band together as well as writing an opera and being a father and stuff. … I'm really beyond satisfied with the band that we've brought out for the "Poses Tour." It's really, really fantastic.
BLADE: You do most of your (1998 eponymous) debut album but mix it up but then you do "Poses" (2001) straight through in its entirety. Why?
WAINWRIGHT: I think to just perform both albums back to back would have been a little too clinical for the audience. It's a rather long evening and I wanted to mix it up in the sense that I'd be able to present some of my new projects like this Canadian album that I released called "Northern Stars," so I do like one Joni Mitchell song to promote that then I have a new song "Sword of Damocles" that I wanted to sing so I wanted to have some freedom to be able to swim around a bit. But then in the second half we do "Poses" from top to bottom and that gives a really different character to the second half of the show.
BLADE: Pretty faithful arrangements?
WAINWRIGHT: Yeah, we're trying to capture the original lines as best we can. We can't get all the harmonies and we don't have an orchestra of course, but otherwise it's very faithful to the original.
BLADE: Sometimes something works great on a record at home but can feel very different in a live room. Any issues with that translation?
WAINWRIGHT: There doesn't seem to be. What's becoming evident to me is that my original strategy of writing songs that are impressive both to sing and to communicate a message, that's at the heart of each piece. All the arrangements and harmonies and different mixes are really there to serve the song. That's how I always felt in the studio and it's still about that structure, even subconsciously, when I perform it in public.
BLADE: How was it performing at the Joni Mitchell 75th birthday tribute concerts a few weeks ago?
WAINWRIGHT: It was amazing. I was able to share the stage with some real legends of the industry be it Seal or Diana Krall or Emmylou Harris, all these amazing people. And then having Joni there the second night kind of beaming in the audience as we sang was a real honor and privilege.
BLADE: How did it work out that you sang "Blue"? Did you pick that or Joni?
WAINWRIGHT: Actually my husband chose that song. Nobody had taken it, I think mainly due to the height of its nature. I mean it's an iconic piece and it's so tied to Joni's individualistic style that nobody really requested it so (event creator/Wainwright spouse) Jorn (Weisbrodt) sort of put it forth and said it would be a real challenge for you to do "Blue" and me being a man who loves to complicate his life you know, jumped at the chance.
BLADE: How is Joni? Is she able to walk and talk? (Mitchell had a brain aneurysm in 2015)
WAINWRIGHT: She walks with assistance and she talks. It's not as fierce as it once was. I don't in any way want to minimize what occurred to her medically and it's not something I would wish on anyone but that being said, I do feel that there is essentially — I don't know, she's softened in a way, which you know with strokes the opposite can happen. You can become incredibly bitter and angry and just be in a worse place. I don't feel from my perspective that that has occurred to her. I think she's in a real place of acceptance, which is good to be in when you're older.
BLADE: Did you know from the outset that Hadrian (the title character in Wainwright's new opera) was a bottom?
WAINWRIGHT: (laughs) I've been wanting to write this opera for many, many years and ages ago I was speaking with someone and they brought up that concept and it really stuck with me. … So I've known for a long time that it would be a necessary kind of element to give the opera more depth. I've known for a long time.
BLADE: How was the Toronto production and were you there the whole time?
WAINWRIGHT: I was there most of the time it was really fabulous. I had some of the greatest singers on the planet performing the opera with Thomas Hampson and Karita Mattila and the others were incredible too but just in terms of stature, those two are second to none. So there was that and also the audience was incredible, it sold very well. There was always an enthusiastic reaction and I have no complaints whatsoever about the experience. Now trying to get a four-act grand opera presented in other opera houses of the world is itself another herculean task, especially in the world we live in now which isn't really opera-centric, but I'm one who kind of enjoys a fight so here we go.
BLADE: What do you know now that you didn't know after your first opera?
WAINWRIGHT: I learned a few things. One is that an artist really has to compose what they are called upon to compose, you know? After the premiere, I kind of looked back and kind of said, "Why in God's name did I do that?" Only because it took so long and it was such a lot of work, it cost a lot of money and I don't know what it has to do with today or anything like that. But I realized oh my God, I was really under a kind of spell and that's really all that I could hold onto really as an artist and all I can kind of go with. And then the piece has to really fend for itself. So I just have to remind myself that I'm doing this because it's meant to be even though it might seem crazy. And then also I realize that along the way so much of what I've learned I can then communicate in other areas of my artistic life. I'm looking forward to doing that. Just the craft that one learns in writing for an orchestra and working with opera singers is astounding and I'm excited to bring that into all my other work.
BLADE: Classical music critic David Patrick Stearns wrote last year about revisions made to a Barber opera after its 1966 premiere and said, "Even though the revisions made theatrical sense by cutting extraneous information, opera is not about information. Half the time you don't know what an opera is truly telling you until you've lived with it a few decades." Your thoughts?
WAINWRIGHT: When we premiered "Hadrian," I had to cut out practically an hour for it to fit into the constraints of union rules with the theater. So in terms of editing and so forth, that definitely had to happen and now in moving forward for other theaters, I do want to do some revisions. I do feel that an opera is a kind of a living organism that needs upkeep. That being said though, yeah, it's a gamble and yes,  the game you're playing with opera is the long game and all of that can only really be fully understood arguably sometimes a century later. That's all I can say.
BLADE: "Hallelujah" (the Leonard Cohen song Wainwright covered) has really gotten overdone, almost to the point of "Imagine." I lost count of how many skaters skated to it at the last Olympics. Are you tired of it?
WAINWRIGHT: I've had my ups and downs with that song for a long time. When I first performed it, it wasn't something that I gravitated to. It was because it had become very popular from "Shrek" and that's something I was just asked to do and did and didn't have any emotional connection to. But then I started singing it and I started to resent it because that's all I was known for and I actually made a concerted effort to squash that stream. But then I started to realize that I could just throw it into any situation and people were instantly on my side, so and then I became thankful for it. And then when Trump was up for election, I said I wouldn't sing it if he won the election. It became that thing. So then he won and then I didn't sing it and then Leonard Cohen died, so it kind of keeps coming back. I respect the song in a lot of ways. It's not my favorite Leonard Cohen song by any means but one has to give it some credit in terms of its indomitable character that just keeps coming back and that is somewhat impressive. I owe a lot to that song as well in terms of having a real mainstream appeal. So I'm of two minds.
BLADE: Do you ever listen to your mom's records or have a favorite?
WAINWRIGHT: I love my mom's records, they're great. I would probably say my personal favorite is "Dancer with Bruised Knees," which is their second album. I have a slight bias on that one because there's a song "First Born" that is sort of about me a little bit.
Baltimore DJ on using music as a bridge to combat discrimination
Deezy brings high-energy show to the Admiral on Jan. 28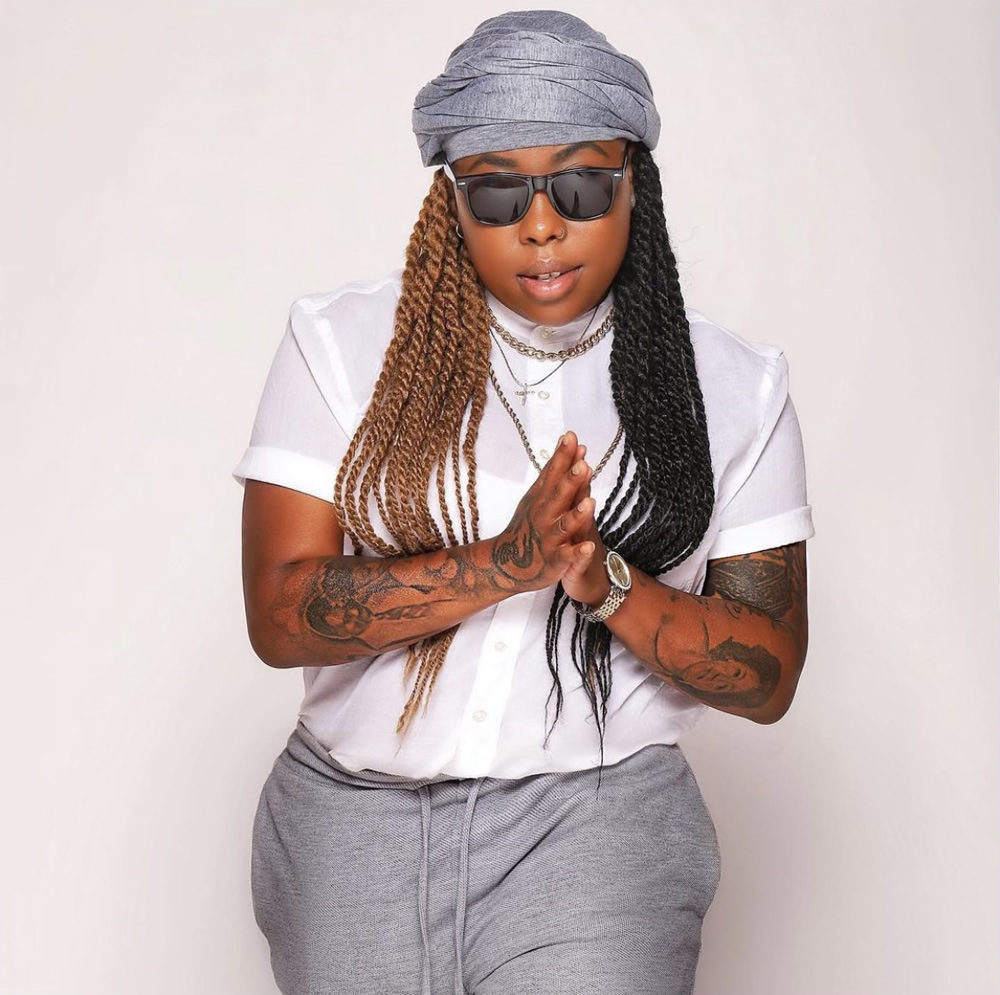 A Baltimore DJ will conclude a month of performances in Baltimore and Washington, D.C. clubs this Friday, Jan. 28, according to the artist's management. DJ Deezy is set to perform at the Admiral in D.C. at 9 p.m.
Since the year began, Deezy has hosted electric events at clubs such as Hawthorne DC, DuPont and the Baltimore Eagle Bar & Nightclub.
The Washington Blade sat down with the DJ to discuss the course of her career.
The beginning of DJ Deezy's infatuation with music dates back to her childhood spent between her mother's house in Baltimore City and her father's house in the suburbs.
In Baltimore, Deezy was exposed to the local rap and raw hip-hop scene that inspired her to embark on a rap career in high school.
Concurrently, she was entrenched in Motown and classic rock by virtue of her singer, songwriter, and guitarist father Ron Daughton's involvement in a classic rock band. He is a member of "The Dalton Gang" and was inducted into the Maryland Entertainment Hall of Fame in 2015.
"Before I embarked on my DJ journey, my father let me record 'a little 16' on his tape recorder," said Deezy. "Eventually, he bought me a wireless microphone that I carried around with me to performances."
Between her experience as a rapper and watching her father maneuver the classic rock music scene, Deezy acquired varying tastes in music that have influenced how she curates her sets today.
She "specializes in open format vibes with spins from multiple genres including hip-hop, rap, circuit, and top 40s hits," according to a summer 2021 press release from her management.
Deezy is also a proud member of the LGBTQ community — she identifies as a lesbian — and this also informs her approach to her work.
"I'm easily able to transition and rock the crowd because I can relate to many different backgrounds," said Deezy. "I can DJ in places that are predominantly white, Black, or gay [and still do my job effortlessly]."
Centering community
Deezy values representation. Not only because she exists in a field dominated by men, but also because DJs who inhabit other identities aside from being men are less common in the industry.
The scarcity of Black and lesbian DJs has prompted her to use her career as evidence that people who are different can attract audiences and succeed.
"I want to put us out there especially for Baltimore," said Deezy. "I know that there's Black lesbians out there doing the same thing as me, but why aren't we getting [recognized]?"
In 2018, Deezy rented out a "Lez" lot at the Baltimore Pride block party where she set up a tent and played a set for the crowds tailgating around her. While entertaining them, she distributed her business cards — an act she believes yielded her the contact who eventually got her booked for a residency at the Baltimore Eagle.
While this was a step forward in her career, Deezy acknowledges that it wasn't without challenges. She likened entering the Baltimore Eagle — traditionally a leather bar frequented predominantly by men —to navigating foreign territory.
"When I first got there, I got funny looks," she said. "There's a lot of these guys who are like, 'Why are you bringing a lesbian DJ to a gay bar?'"
But Deezy powered through her performance, lifted the crowd from its seats and "rocked the house [so that] no one will ever ask any questions again."
She admits that she's an acquired taste but believes in her ability to play music infectious enough to draw anyone to the dance floor.
"Feel how you want to feel about a Black lesbian DJ being in the gay bar," said Deezy. "But music is a bridge that [will] connect us all, and you'll forget about your original discrimination when you [experience] me."
While Deezy has mostly performed in the DMV, she has also made appearances in Arizona where she hosted a family event and also in clubs in Atlanta and New York City.
Her work has also attracted international attention and she was the cover star of  French publication Gmaro Magazine's October 2021 issue. 
Looking to the future, Deezy's goal is to be a tour DJ and play her sets around the world.
"I had a dream that Tamar Braxton approached me backstage at one of her concerts and asked me to be her tour DJ," she said. "So, I'm manifesting this for myself."
In the meantime, Deezy will continue to liven up audiences in bars and clubs around the country while playing sets for musicians like Crystal Waters and RuPaul's Drag Race celebrity drag queens like Alyssa Edwards, Plastique Tiara, La La Ri, Joey Jay and Eureka O'Hara — all of whom she has entertained alongside in the past.
Outside the club, Deezy's music can be heard in Shoe City where she created an eight-hour music mix split evenly between deep house and hip-hop and R&B.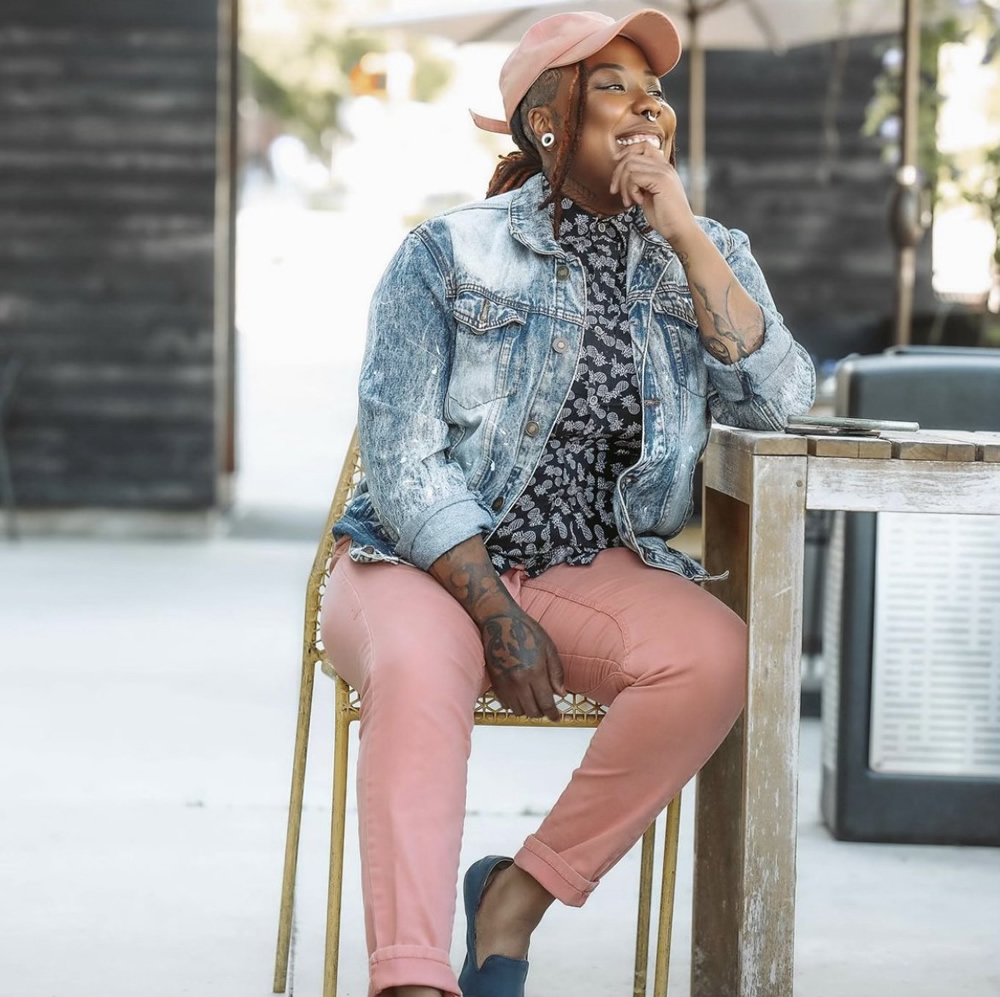 Rodriquez scores historic win at otherwise irrelevant Golden Globes
Award represents a major milestone for trans visibility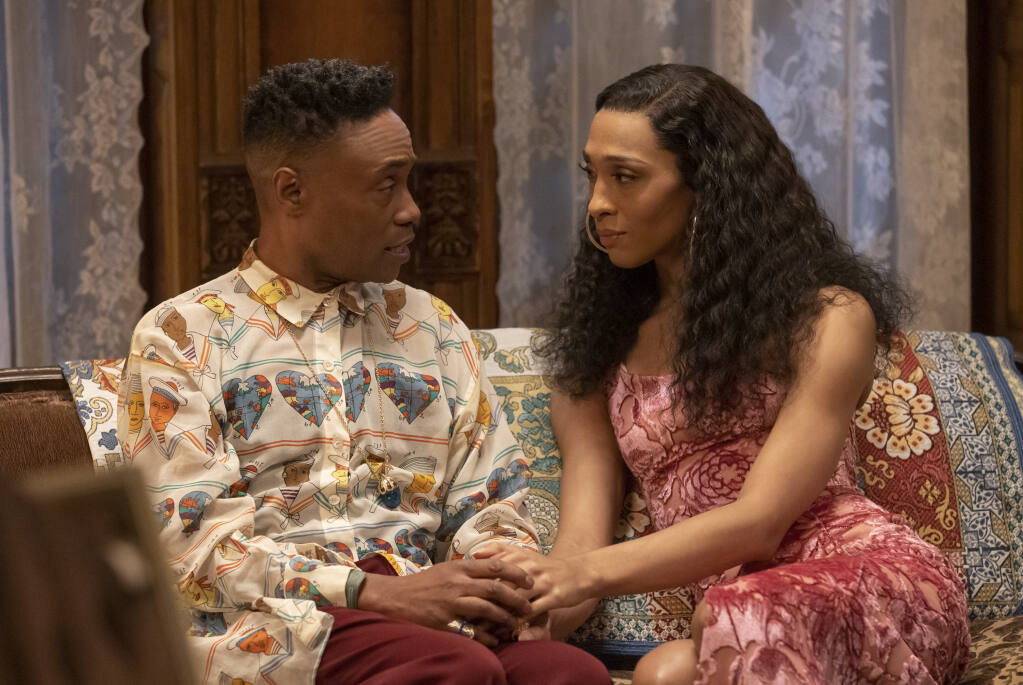 HOLLYWOOD – Despite its continuing status as something of a pariah organization in Hollywood, the Hollywood Foreign Press Association has managed to cling to relevance in the wake of last night's behind-closed-doors presentation of its 79th Annual Golden Globe Awards by sole virtue of having bestowed the prize for "Best Leading Actress in a Television Series – Drama" on Michaela Jaé Rodriguez for her work in the final season of "Pose" – making her the first transgender performer to win a Golden Globe.
The ceremony took place as a private, no-press-or-audience event in which winners were revealed via a series of tweets from the Golden Globes Twitter account. No celebrities were present (not even the nominees or winners), although actress Jamie Lee Curtis participated by appearing in a video in which she pronounced her continuing loyalty to the HFPA – without mention of the longstanding issues around diversity and ethical practices, revealed early in 2021 by a bombshell Los Angeles Times report, that have led to an nearly industry-wide boycott of the organization and its awards as well as the cancellation of the annual Golden Globes broadcast by NBC for the foreseeable future.

While the Golden Globes may have lost their luster for the time being, the award for Rodriquez represents a major milestone for trans visibility and inclusion in the traditionally transphobic entertainment industry, and for her part, the actress responded to news of her win with characteristic grace and good will.
Posting on her Instagram account, the 31-year old actress said:
"OMG OMGGG!!!! @goldenglobes Wow! You talking about sickening birthday present! Thank you!
"This is the door that is going to Open the door for many more young talented individuals. They will see that it is more than possible. They will see that a young Black Latina girl from Newark New Jersey who had a dream, to change the minds others would WITH LOVE. LOVE WINS.
"To my young LGBTQAI babies WE ARE HERE the door is now open now reach the stars!!!!!"
As You Are Bar and the importance of queer gathering spaces
New bar/restaurant poised to open in 2022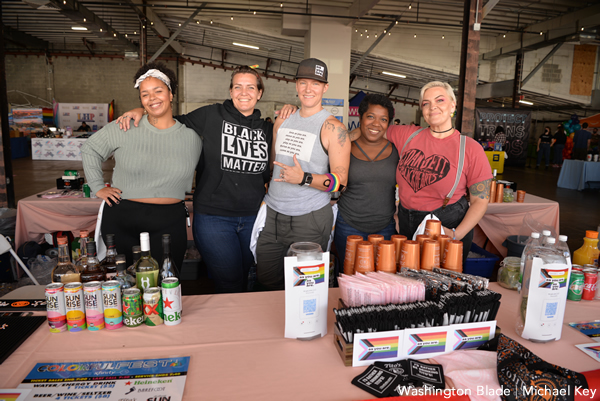 More than just a watering hole: As You Are Bar is set to be the city's newest queer gathering place where patrons can spill tea over late-morning cappuccinos as easily as they can over late-night vodka-sodas.
Co-owners and founders Jo McDaniel and Rachel Pike built on their extensive experience in the hospitality industry – including stints at several gay bars – to sign a lease for their new concept in Barracks Row, replacing what was previously District Soul Food and Banana Café. In a prime corner spot, they are seeking to bring together the disparate colors of the LGBTQ rainbow – but first must navigate the approval process (more on that later).
The duo decided on this Southeast neighborhood locale to increase accessibility for "the marginalized parts of our community," they say, "bringing out the intersectionality inherent in the queer space."
Northwest D.C., they explain, not only already has many gay bar options, but is also more difficult to get to for those who don't live within walking distance. The Barracks Row location is right by a Metro stop, "reducing pay walls." Plus, there, "we are able to find a neighborhood to bring in a queer presence that doesn't exist today."
McDaniel points out that the area has a deep queer bar history. Western bar Remington's was once located in the area, and it's a mere block from the former Phase 1, the longest-running lesbian bar, which was open from 1971-2015.
McDaniel and Pike hope that As You Are Bar will be an inclusive space that "welcomes anyone of any walk of life that will support, love, and celebrate the mission of queer culture. We want people of all ages, gender, sexual identity, as well as drinkers and non-drinkers, to have space."
McDaniel (she/her) began her career at Apex in 2005 and was most recently the opening manager of ALOHO. Pike (she/they) was behind the bar and worked as security at ALOHO, where the two met.
Since leaving ALOHO earlier this year, they have pursued the As You Are Bar project, first by hosting virtual events during the pandemic, and now in this brick-and-mortar space. They expressed concern that receiving the Alcoholic Beverage Regulation Administration (ABRA) liquor license approval and the local Advisory Neighborhood Commission, or ANC, approval will be a long and expensive process.
They have already received notice that some neighbors intend to protest As You Are Bar's application for the "tavern" liquor license that ABRA grants to serve alcohol and allow for live entertainment (e.g. drag shows). They applied for the license on Nov. 12, and have no anticipated opening date, estimating at least six months. If ABRA and the city's Alcoholic Beverage Control Board give final approval, the local ANC 6B and nearby residents can no longer protest the license until the license comes up for renewal.
Until approval is given, they continue physical buildout (including soundproofing) and planning their offerings. If the license is approved, ABRA and the ABC Board can take action against As You Are Bar, like any bar, at any time if they violate the terms of the license or create a neighborhood disturbance that violates city laws such as the local noise ordinance. In the kitchen, the duo snagged Chef Nina Love to develop the menu. Love will oversee café-style fare; look out for breakfast sandwiches making an appearance all the way until close. They will also have baked goods during the day.
McDaniel and Pike themselves will craft the bar menu. Importantly, they note, the coffee bar will also serve until close. There will be a full bar as well as a list of zero-proof cocktails. As with their sourcing, they hope to work with queer-, minority-, and women-owned businesses for everything not made in-house.
Flexible conceptually, they seek to grow with their customer base, allowing patrons to create the culture that they seek.
Their goal is to move the queer space away from a focus on alcohol consumption. From book clubs, to letter-writing, to shared workspaces, to dance parties, they seek an all-day, morning-to-night rhythm of youth, families, and adults to find a niche. "We want to shift the narrative of a furtive, secretive, dark gay space and hold it up to the light," they say. "It's a little like The Planet from the original L Word show," they joke.
Pike notes that they plan on working closely with SMYAL, for example, to promote programming for youth. Weekend potential activities include lunch-and-learn sessions on Saturdays and festive Sunday brunches.
The café space, to be located on the first floor, will have coffeehouse-style sofas as well as workstations. A slim patio on 8th Street will hold about six tables.
Even as other queer bars have closed, they reinforce that the need is still present. "Yes, we can visit a café or bar, but we always need to have a place where we are 100 percent certain that we are safe, and that our security is paramount. Even as queer acceptance continues to grow, a dedicated queer space will always be necessary," they say.
To get there, they continue to rally support of friends, neighbors, and leaders in ANC6B district; the ANC6B officials butted heads with District Soul Food, the previous restaurant in the space, over late-night noise and other complaints. McDaniel and Pike hope that once nearby residents and businesses understand the important contribution that As You Are Bar can make to the neighborhood, they will extend their support and allow the bar to open.