January 16, 2019 at 10:48 pm EST | by Peter Rosenstein
Questions for a new DCPS chancellor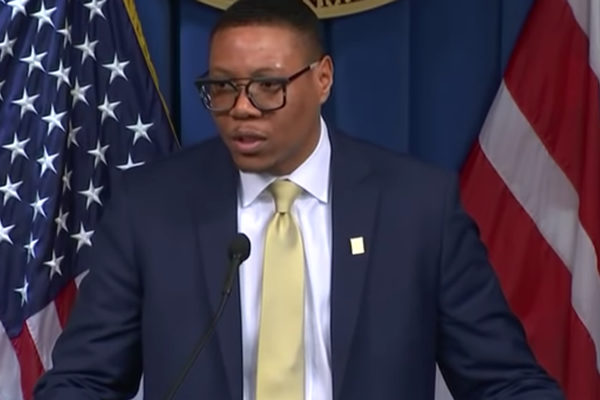 D.C. is once again hiring a new chancellor for its public school system. Along with the chief of police this is most likely the most important member of the mayor's cabinet with regard to the impact it will have on District of Columbia residents.
The mayor has nominated Lewis D. Ferebee to the position and it will now be up to the D.C. Council to hold hearings and determine whether or not they will confirm him. Ferebee comes from Indianapolis where he has spent the past five years as superintendent of the Indianapolis Public Schools (IPS). They, like D.C., have an ethnically diverse student body and are facing some of the same problems we have here.
Let us begin by accepting Ferebee is not a miracle worker. I have never met a school chancellor or superintendent who is. Indianapolis has a somewhat different system than we do in D.C. The superintendent of IPS has oversight over about 31,000 students with 26,000 in what we would call the public school system and 5,000 in charter schools. There is no separate charter school board. Enrollment in IPS has gone down for a number of years.
While accepting that no one is a miracle worker what we must look for in a new chancellor is a commitment and the ability to make things better. To understand what makes for a good teacher and a good principal and commit to supporting those who are. They need to understand our students come from a variety of backgrounds and socio-economic situations and schools must be held accountable to ensure all of them are learning. The person entrusted with this responsibility must have a vision for what a good school system looks like and what it can accomplish.
I taught fourth and sixth grade, in Harlem, N.Y., when I graduated from college. Later in my career I served as CEO of the National Association for Gifted Children for 14 years and as vice-chair of the Board of Trustees of the University of the District of Columbia for nearly five. We owe every child a quality public education geared to meet their needs.
Under our system in D.C. the mayor chooses a chancellor and that person is responsible to her. Muriel Bowser has many hours invested in picking the person she believes is best qualified to serve our children and she has chosen Ferebee. It is now the obligation of the Council to ask the questions the public wants to hear answers to as they consider the nomination.
Here are some suggested questions the Council should ask:
What is your view of special education and what do you believe is the way we can best serve students with special education needs?
What are your thoughts on gifted and talented education programs and how do you meet the needs of children who are ready to move forward in a particular subject faster than their classmates?
What are your thoughts on the most important criteria on which to evaluate both teachers and principals?
How do you make sure D.C. schools are welcoming places for both LGBTQ+ students, teachers and staff?
Five years from now what would you want people to say were your accomplishments as chancellor of DCPS?
We know one of the key questions a chancellor in D.C. must deal with is how to close the achievement gap. It is one of the most difficult to answer even though everyone throws out ideas many of which imply you can close the achievement gap if you don't worry about raising the top and only focus on the bottom. That is clearly a disservice to those students who excel.
At the same time we know there must be a laser like focus on those at the bottom to determine what they need to help them succeed. It is complicated and while people will disagree with me, I believe there is no simple solution to closing the achievement gap; rather we should look at this as making sure all students learn something new each day they are in school. What they learn may differ from child to child but each must succeed and feel a sense of accomplishment at the end of each school day. It is this sense of accomplishment that will lead to a desire to continue to learn and make school a place students want to be.
Peter Rosenstein is a longtime LGBT rights and Democratic Party activist. He writes regularly for the Blade.