January 15, 2019 at 5:23 pm EDT | by Mark Lee
Will the party that is defeated be the party that wins?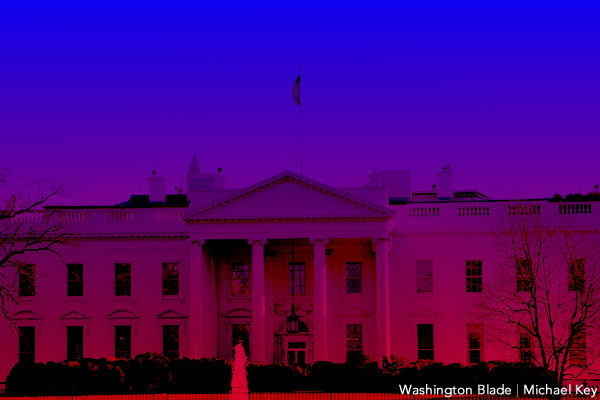 It didn't take long.
The 2020 presidential race has already begun. Shortly after the dust settled on mid-term balloting, several Democratic candidates have already launched their campaigns.
It's going to seem interminable. It also won't be pretty.
There are expected to be in excess of two-dozen Democratic hopefuls, perhaps as many as 30 or more, competing for the party's nomination and surpassing the 17 Republicans who shared intramural debate stages last time. So many Democrats are expected to run that the national party committee is planning to divide them up in dual debates to accommodate them all without it looking like the stair-step set of television game show "Deal or No Deal."
The process will undoubtedly prove grueling for candidates and exhausting for voters.
The real question is whether the political party that loses the White House in two years will actually be the winner.
Commanding the affinity of shrinking segments of the public, the two major parties garner the allegiance of modestly modulating voter shares hovering up and down around one-quarter portions each. Nearly half of all Americans, and a solid majority of those 35 and younger, self-identify as independents offering ever-weakening support for either party.
Growing voter alienation toward both parties exacerbates the highly polarized partisan and evenly divided ideological national split straight down the middle. The party that ignores the center and fails to appeal to moderate voters is the party that loses elections.
Yet both parties are currently tacking to the extreme edges of the factional spectrum.
President Trump focuses his efforts on exhorting a core group of hyper-conservative and culturally disaffected citizens most angry about government policies and their own diminishing place in society and the economy. Many rank-and-file Republicans have started jumping ship, literally freaked out by the temperament and tenor of the titular party figure and wholly disillusioned by his erratic behavior, reactive decision-making, divisive tactics, and demeaning speech.
Democrats have swerved so far to the extreme left that the party's political brand and radical message doesn't resonate with persuadable voters outside of core loyalists now in control of dictating philosophy and policy. Democrats run the risk of losing a presidential election they should be positioned to win, by nominating a candidate pandering primarily to hardcore party activists and incapable of garnering sufficient support in the few states where the outcome isn't easily predictable. The reality is that most electoral votes could be tallied today.
Mainstream Democrats are painfully aware of the dilemma, pondering whether any of the anticipated candidates are capable of appealing to moderates and besting the incumbent.
If any party is capable of losing an election it should win, Democrats know they are it.
Republicans are afflicted by an undisciplined wild card as standard-bearer constantly alienating moderate, particularly suburban and exurban, Republican-leaning voters. While a majority of men and white voters remain supportive, along with recent-history high-percentages of Hispanic and black voters, it is those just outside cities and especially the women living there who are backing away from the character in charge.
Democrats are burdened with a roster of leftist candidates mostly racing to outdo one another in pushing for a burgeoning government incurring outlandish costs and necessitating huge tax increases up-and-down-and-sideways on the economic scale. Middle-stratum voters, now abandoned by a party comprised of and primarily responsive to those of higher-wealth or lower-income, aren't buying the fuzzy math of simplistic slogans suggesting that "taxing the rich" will generate anywhere near the cost of massive new entitlements and preposterous proposed programs.
Both political parties are adrift, although floating in opposite directions.
Winning the White House would convince the victorious party that nothing is internally amiss, despite the fact that neither party is on a sustainable political path or positioned to broaden its electoral appeal and remain politically viable in future elections.
Losing the next election could be the best thing to happen to the party that doesn't win.
Mark Lee is a long-time entrepreneur and community business advocate. Follow on Twitter: @MarkLeeDC. Reach him at OurBusinessMatters@gmail.com.