January 18, 2019 at 12:01 pm EST | by James Wellemeyer
Va. Senate approves two nondiscrimination bills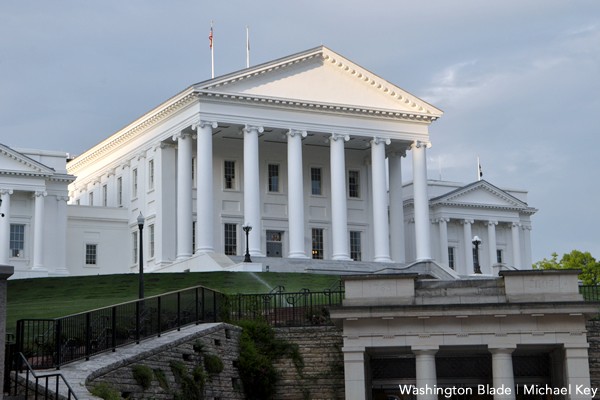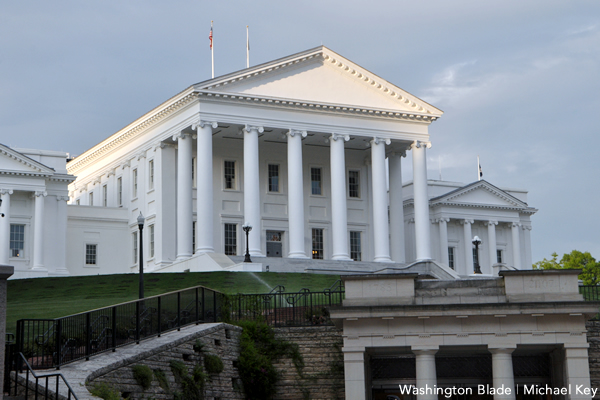 The Virginia Senate on Friday passed two pieces of legislation that would ban discrimination in housing and public employment on the basis of sexual orientation and gender identity.
Both of the bills passed with bipartisan support. Senate Bill 1109, which would protect LGBT Virginians from discrimination in housing passed 33-7. Senate Bill 998, which would protect LGBT Virginians from discrimination in public employment, went through with a 28-12 vote.
State Sens. Adam Ebbin (D-Alexandria) and Jennifer McClellan (D-Richmond) introduced SB 998 and SB 1109, respectively.
2019 marks the fourth year both of these bills have made it out of the state Senate with bipartisan support. For the past three years, the pieces of legislation have died in the Virginia House of Delegates.
Equality Virginia is hoping to break this pattern in this session. "Residents of the commonwealth overwhelmingly agree — supporting equality isn't a Republican or Democratic value — it's a Virginia value. It's time for the House of Delegates to finally take up and pass these bills. It's not controversial, it's common sense," Equality Virginia Executive Director James Parrish wrote in a press release.
For the past few months, Equality Virginia has collected stories of discrimination from residents across the state and sent them to Republican leadership in the House of Delegates. The LGBT advocacy group hopes these narratives will show House Speaker Kirk Cox (R-Colonial Heights) that the two anti-discrimination bills are necessary.
Parrish is optimistic about the chances of the bills in the House this year given a recently released poll from Mason-Dixon that indicates a majority of Republicans support LGBT protections in housing and public employment.