January 28, 2019 at 10:05 am EDT | by Lou Chibbaro Jr.
Organizers consider date change for National Trans March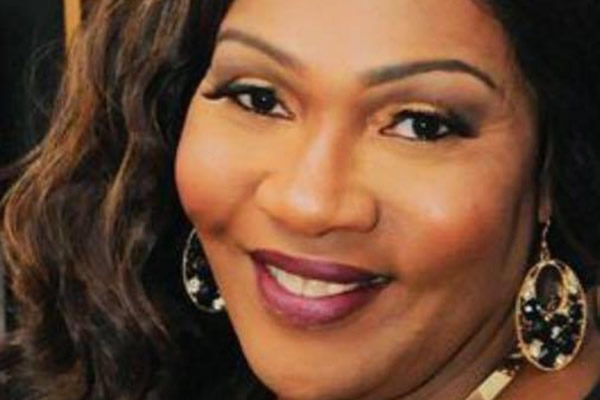 The lead organizer of a National Transgender Visibility March on Washington initially scheduled for Monday, April 1 said organizers are now considering holding the first-ever national march for trans rights one day earlier on Sunday, March 31.
Veteran transgender activist Marissa Miller, who's listed on the march's website as its senior strategist and director, told the Washington Blade that meetings last week with D.C.-based trans activists and LGBT allies prompted her and other organizers to view a Sunday as a potentially better day for drawing a greater number of people to a national march.
She said a final decision on the date for the march would be made on Feb. 5.
Miller said plans for the march were first announced on social media last October. A short time later April 1 was designated as the date for the march, according to Miller, with additional plans announced for a March 31 gathering to honor longtime transgender community leaders and a separate Trans Visibility Ball as a venue to "celebrate who we are."
She said organizers are now considering holding the march and the other two events on the same day on March 31.
"Members of the transgender and gender non-conforming communities will take a major stand against hate and discrimination when they rally in the nation's capital for the first-ever National Trans Visibility March on Washington," a Jan. 11 statement by organizers says.
"Transgender individuals from major metropolitan cities including Atlanta, Chicago, Dallas, Detroit, Las Vegas, Los Angeles, Miami, Memphis, New York and San Francisco will come together with their allies calling for equal rights, physical safety and demanding the transgender communities be officially and federally recognized across every state department within this great nation," the statement says.
Miller said organizers are arranging for a caravan of buses to bring trans and gender non-conforming people and their supporters to Washington from locations within eight hours driving time.
She said funds were being raised to supplement a "presenting" corporate sponsorship of Gilead Sciences pharmaceutical company and other corporate sponsors to enable the march organization to pay transportation and lodging for 1,500 trans and gender non-conforming people who would otherwise not be able to come to D.C. to participate in the march and related events.
Although the exact route of the march has yet to be announced, Miller said the march would begin in front of the White House and end at the U.S. Capitol, where a rally with speakers is expected to take place.
She said the Torch Awards ceremony to honor 15 prominent trans and gender non-conforming leaders who have devoted years of volunteer work and other endeavors in advancing trans rights along with the Trans Visibility Ball were initially planned to take place March 31 at the Marriott Gaylord Hotel at the National Harbor in Oxon Hill, Md., across the Potomac River from D.C.
Now, with plans under consideration to hold the march on March 31, Miller said organizers may consider changing the location of the awards ceremony and Trans Visibility Ball.
Also serving on the Organizing Team is D.C. transgender activist Consuella Lopez, an official with the D.C. LGBT community services center Casa Ruby.
Ruby Corado, the founder and executive director of Casa Ruby, is also providing assistance in the organizing of the march, Miller told the Blade. She said Casa Ruby has been designated as the event's host sponsor.
The Trans March website, transmarchondc.org, says the presenting sponsor of the march, which was to be for one exclusive sponsor, would be expected to contribute $500,000 or more.
"Gilead Sciences Inc. is the proud presenting sponsor of the Trans Visibility March," said Gilead Senior Vice President for Public Affairs Amy Flood in a statement released by march organizers on Jan. 11. "Gilead is proud to stand with the millions of transgender and gender non-conforming Americans," Flood said in the statement. "As a company, we're committed to equality and to using our platform to advocate for marginalized communities."
Miller said that although anyone supportive of the march and its goals will be welcome to show up for the march and join its ranks, she said organizers are urging those planning to participate to register in advance on the march website so organizers will have an idea of how many people will come.