Comings & Goings
Veteran advocates launch business consulting firm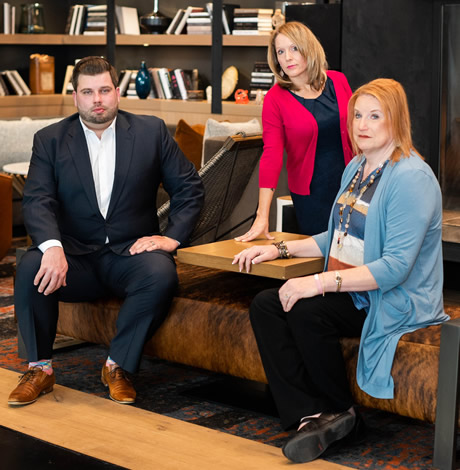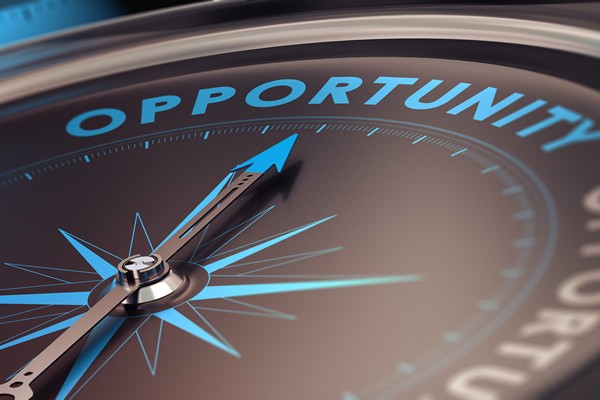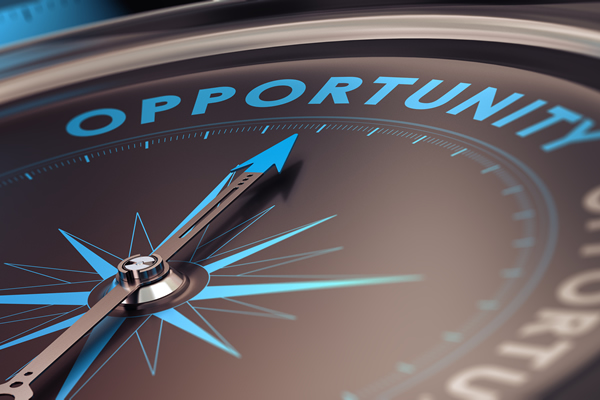 The Comings & Goings column is about sharing the professional successes of our community. We want to recognize those landing new jobs, new clients for their business, joining boards of organizations and other achievements. Please share your successes with us at: [email protected].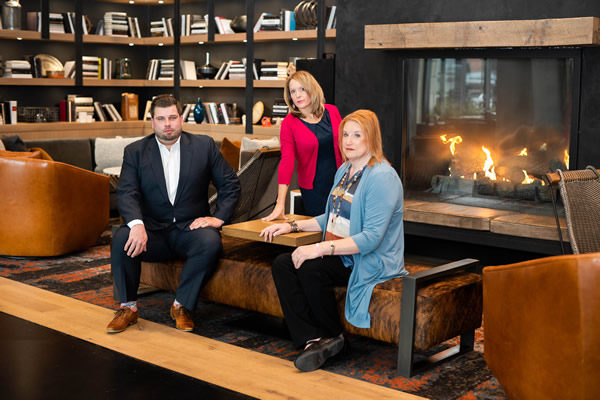 Congratulations to Matthew Thorn, Sharon Brackett and Morgan Meneses-Sheets who launched Whetstone Point Consulting. Whetstone Point will bring a creative approach to working with their clients by providing thoughtful, customized and strategic support. The three partners bring years of experience in managing and building effective programs to move the dial on key issues and challenge people to consider new ways of thinking.  
The co-founders are renowned on progressive issues and policy from working to pass marriage equality and gender identity non-discrimination protections in Maryland to challenging the Trump administration's ban on transgender service members and working to ensure access to reproductive health services at the state and federal level.
Thorn most recently served as president and CEO of OutServe-SLDN. He was a partner in Beyond the Hill Strategies and served as executive director of the LGBT Community Center of Baltimore and Central Maryland and was a director of development and government relations for the Prince George's African American Museum and Cultural Center.
Brackett has started five successful companies in the last 20 years. In 2016, she was named one of Maryland's Top Women in Tech by the Maryland Department of Commerce. In 2010, she was selected by Washington SmartCEO Magazine as one of Washington's Smart100 CEOs for 2010 and then again, after her transition, in 2011. She is a savvy businesswoman who has also leveraged her know-how in the policy world. Brackett is a board member of the Point Foundation, a published writer and radio commentator on the movement for LGBT equality. In 2018, she was elected to the Baltimore City Democratic State Central Committee, becoming the first transgender person in Maryland to be elected to any office.
Meneses-Sheets brings more than 20 years of experience in non-profit strategy and communications. She worked with state and national groups throughout the country to draft, introduce and move legislation and create inventive and impactful communications programs to achieve their goals. She provided media training to help clients maximize their ability to amplify their voice and advance their priorities.
Congratulations also to Jay Fisette managing partner, DMV Strategic Advisors, LLC, a new firm he has opened with Roger Berliner. DMV Strategic Advisors' mission is to assist businesses, non-profits, and local governments advance projects and policies aligned with the overarching goals of the DMV region. Fisette said, "After 20 years in elected office, I have found a way to continue advancing many of the public policies I worked on over the years."
He servedas member and chair of the Arlington County Board beginning in 1998 until last year. Berliner served for 12 years on the Montgomery County Council. They worked on regional issues together at the Metropolitan Washington Council of Governments where Fisette served as chair in 2006,
Fisette has earned numerous awards for his service to the community, including Public Official of the Year from the Virginia Transit Association in 2009.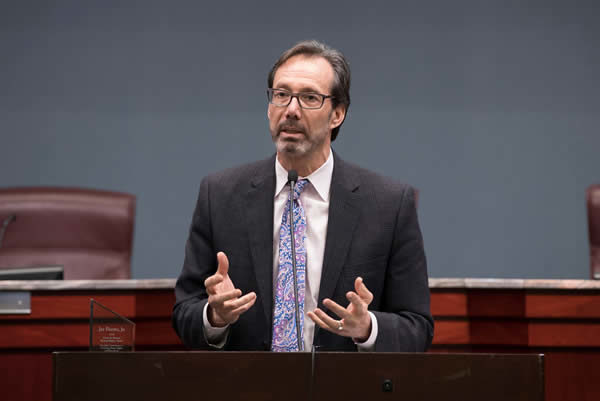 Lesbian candidate trails by just 17 votes in Hyattsville Council race
Election board mum on whether all ballots are counted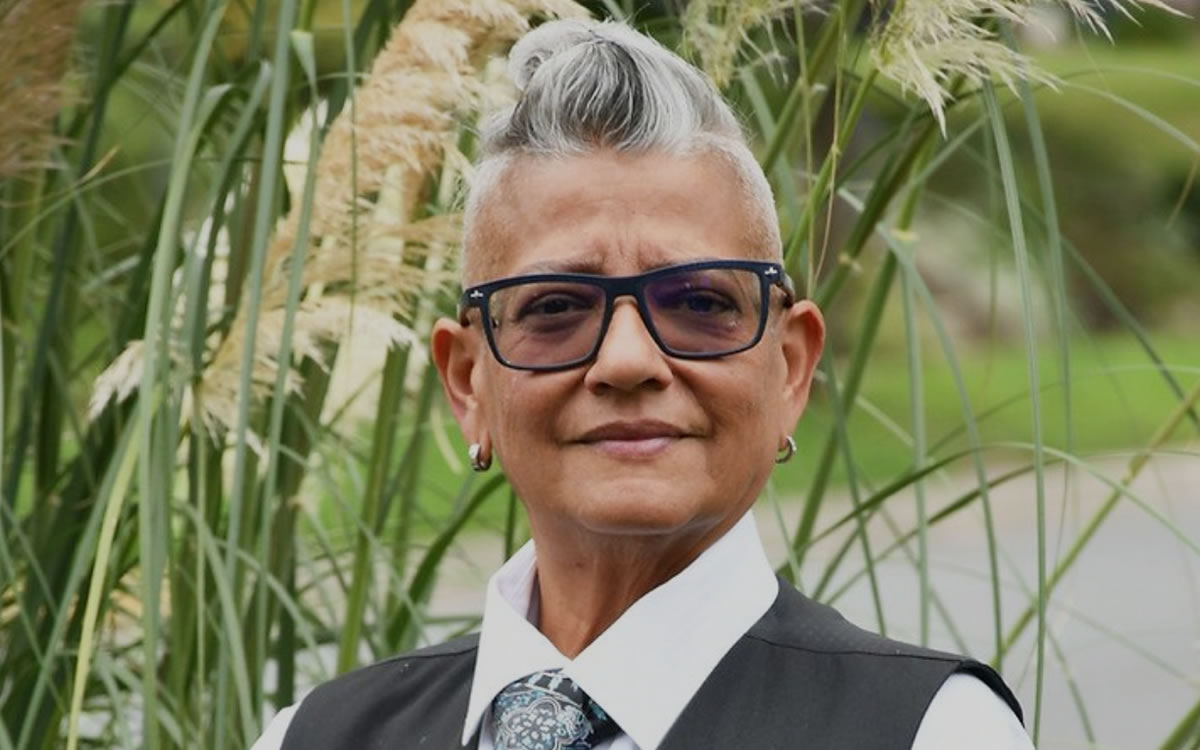 Lesbian activist and diversity consultant Lisbeth Melendez Rivera was behind her closet rival by just 17 votes on Tuesday night in a three-candidate special election to fill a vacant seat on the Hyattsville, Md., City Council.
In what it said were the unofficial results of the special election, the Hyattsville Board of Supervisors of Elections posted on its website that candidate Emily Strab had 280 votes, Melendez Rivera had 263 votes, and candidate Kelly Burello had 152 votes. Three votes were cast for write-in candidates, the election night posting said.
"Results are unofficial until certified by the Board of Supervisors of Election," the posting said. The certification was scheduled to take place at 1 p.m. Thursday, Oct. 6.
The online posting of the results did not say whether there were any outstanding votes from absentee or mail-in ballots. A spokesperson for the election board couldn't immediately be reached Tuesday night or Wednesday morning.
The Ward 2 seat on the 10-member Hyattsville Council in the Prince George's County suburban city became vacant when the incumbent Council member, Robert Croslin, won election as mayor.
Melendez Rivera currently operates BQN Consulting, a firm she created to provide support services related to organizing, training and capacity building, according to the firm's website. The website says that from 2014 to 2017 she served as Director of Latinx & Catholic Initiatives for the Human Rights Campaign, the D.C.-based national LGBTQ advocacy organization.
"I congratulated Emily," Melendez Rivera told the Washington Blade Wednesday morning.
"Have I said this is the end? No, because I want to wait until tomorrow at 1 to see the outcome," she said.
"What I know is everything that was available to them was counted as of 9:30 last night," she said, referring to the election board. "There is a process today. They will do a last check of the mail to see if anything was postmarked before 8 p.m. last night," Melendez Rivera said in referring to possible additional mail-in ballots.
Melendez Rivera said she portrayed herself as the most progressive of the three candidates running for the nonpartisan City Council seat in a city that many consider to be one of the most progressive jurisdictions in the Washington metro area. Residents starting at age 16 and non-citizen immigrants are allowed to vote in local elections.
Like Melendez Rivera, Strab, a former teacher and school administrator, and Burello, who has worked as a workplace diversity trainer, each expressed support for Hyattsville's diverse population, including racial minorities and immigrants.
The 698 total votes cast in the special election as of Tuesday night is considered a low turnout in the Ward 2 election district, which has a little over 2,000 registered voters.
This story will be updated when new information becomes available.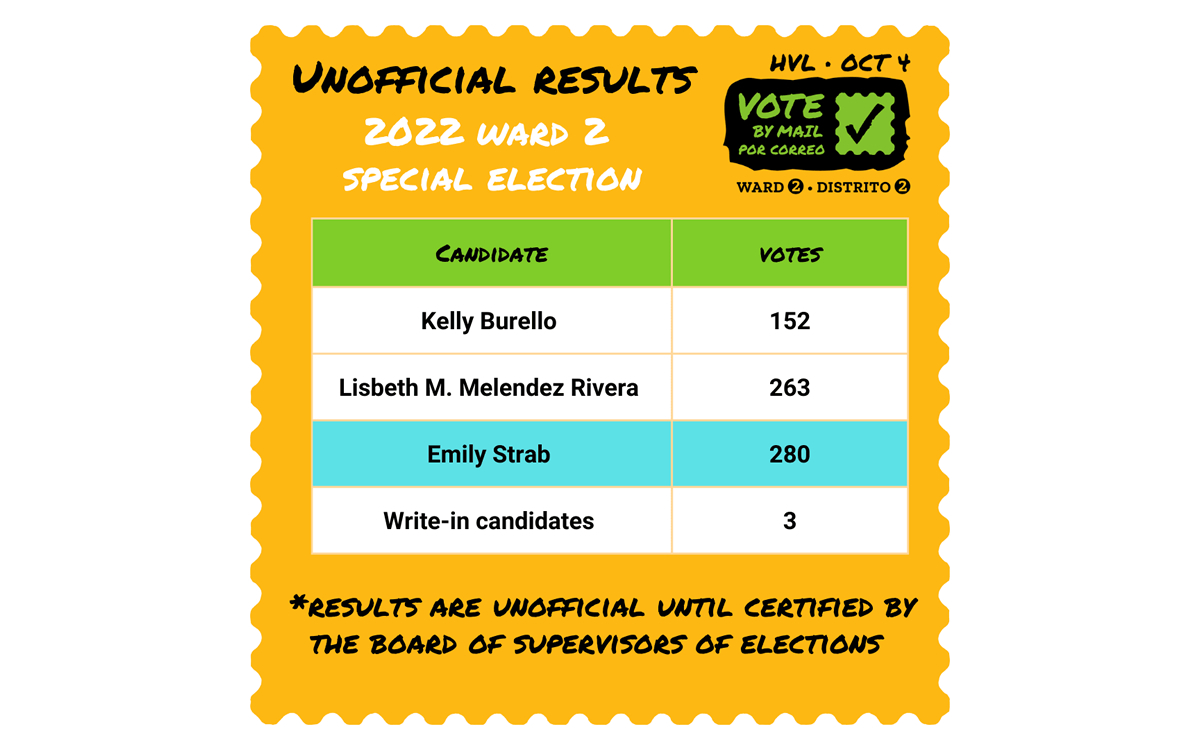 Gay ANC commissioner nominated for director of D.C. Office of ANCs
Confirmation hearing set for Oct. 12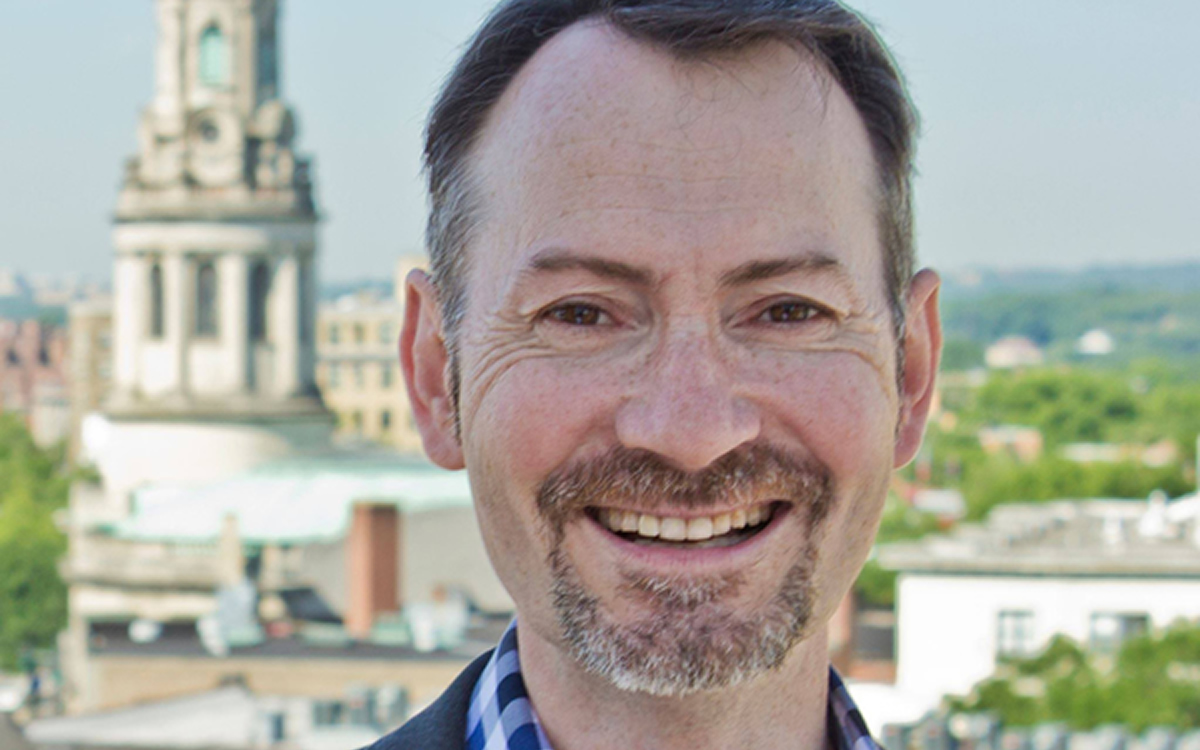 D.C. Council Chair Phil Mendelson (D-At-Large) on Sept. 19 introduced a resolution nominating gay law librarian and Ward 1 Advisory Neighborhood Commissioner Kent Boese to become executive director of the D.C. Office of Advisory Neighborhood Commissions.
The ANC Office director, who is nominated and confirmed by the Council, oversees the operations of the city's 40 ANCs, which consist of nearly 300 commissioners representing single member ANC districts located in neighborhoods throughout each of the city's eight wards.
Boese currently represents ANC Single Member District 1A08 in Ward 1.
Shawn Hilgendorf, staff director of the D.C. Council Committee on Government Operations and Facilities, which has jurisdiction over the Office of ANCs, said Mendelson nominated Boese for the Executive Director's position after the committee earlier this year accepted applications for the position and "interviewed a number of candidates."
The Council's Committee of the Whole, which is chaired by Mendelson, is scheduled to hold a confirmation hearing for Boese on Oct. 12, Hilgendorf said. The committee consists of all 13 members of the Council. If it approves Boese's nomination, as expected, the full Council is expected to then take a final vote on the resolution calling for Boese's appointment.
Boese is a former president of the D.C. Gertrude Stein Democratic Club, the city's largest local LGBTQ political group, which has since changed its name to the Capital Stonewall Democrats. In 2018, Boese ran unsuccessfully as a candidate for the Ward 1 D.C. Council seat in the Democratic primary.
A resumé for Boese submitted to the Council at the time of his nomination says he has worked since August 2008 as a law librarian, manager of technical services, and manager of library services for the D.C. law firm Wiley Rein.
"I'm honored & humbled by the confidence & support I've received from Chairman Mendelson during the selection process for a new Director of OANC," Boese wrote in a Twitter posting. "I'm excited to leverage my ANC experience & relationships to build stronger supports & new services for ANCs across DC."
Created under the city's Home Rule Charter in the 1970s, ANCs serve as non-partisan, unpaid bodies that advise city government agencies on a variety of issues impacting neighborhoods, including zoning, trash collection, liquor license approval, and public safety. Although D.C. government agencies make the final decisions on these issues, they are required to give "great weight" to the recommendations of the ANCs.
ANC commissioners are elected to two-year terms by the approximately 2,000 people who live in their Single Member Districts.
The director of the ANC Office oversees the administrative affairs, including the budgets, for all of the ANCs. The position became vacant last year when its longtime director Gottlieb Simon resigned. The Council appointed Schannette Grant as interim executive director while it conducted its search for a permanent director.
Poll indicates Moore well ahead of Cox in Md. gubernatorial race
Democrat has 32-point lead over anti-LGBTQ Republican opponent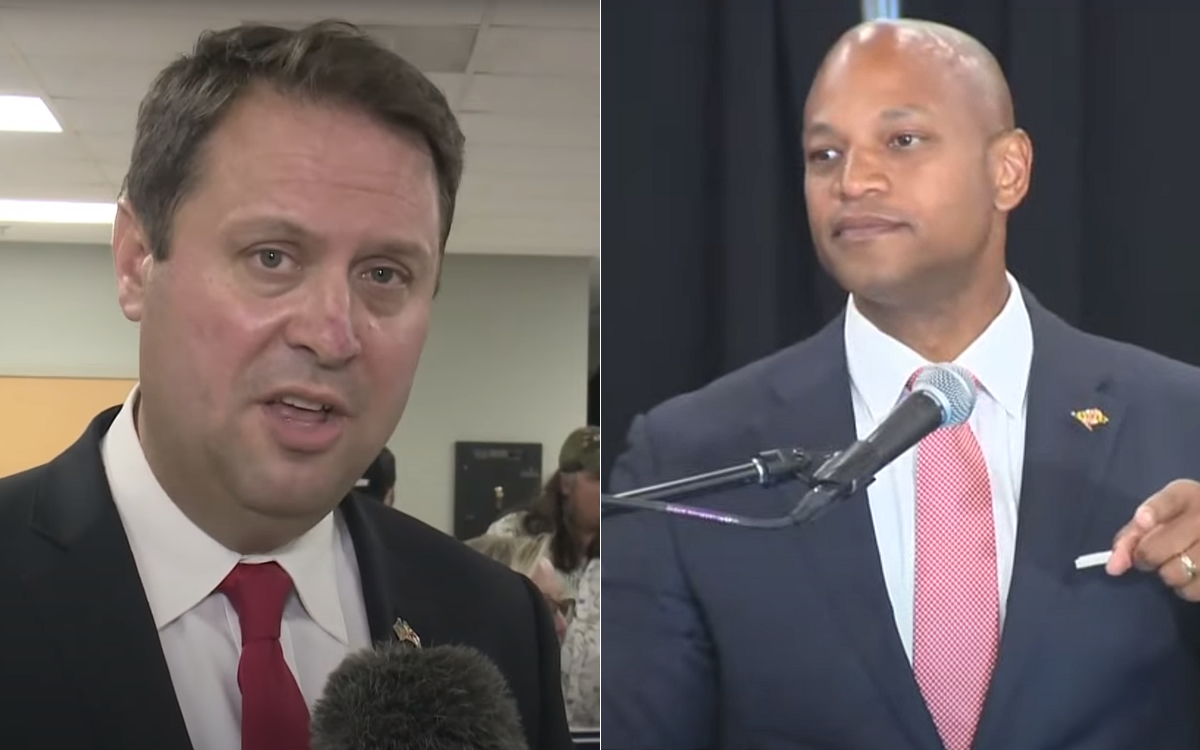 A new Washington Post-University of Maryland poll shows Democrat Wes Moore is ahead of Republican Dan Cox by 32 points in the state's gubernatorial race.
The poll, which was released on Saturday, shows 60 percent of respondents supported Moore, compared to only 28 percent who backed Cox. The Post and the University of Maryland surveyed 810 registered Maryland voters by telephone from Sept. 22-27.
The results mirror those of the 2020 election, when now President Joe Biden defeated then-President Donald Trump in Maryland by 33 percentage points. The former president has endorsed Cox, who opposes LGBTQ rights.
While the poll reflects the candidate for whom Marylanders are more likely to vote, it also shows the one who is generally more liked. Fifty-one percent of respondents have a favorable opinion of Moore, compared to only 28 percent of respondents who said they feel favorably about Cox.
A Democrat from Baltimore County told the Post that she feels like Moore understand the issues of marginalized communities, 
"He is coming from an African American family and knows how hard life can be," she said.
An Independent from St. Mary's County told the Post they agrees with Cox's opposition to teaching students about gender identity and structural racism in the classroom. The voter also said they feel Republicans can help the economy more than Democrats can.