February 27, 2019 at 5:50 pm EST | by Lou Chibbaro Jr.
Us Helping Us wins $600,000 grant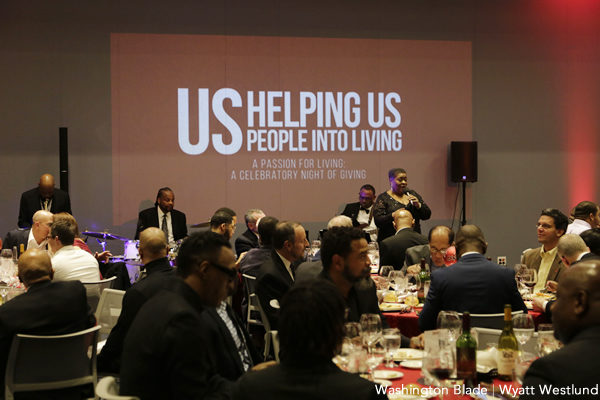 The U.S. pharmaceutical company Gilead Sciences announced this week that it has awarded the D.C. HIV/AIDS service organization Us Helping Us a $600,000 grant to expand its programs for assisting seniors with HIV.
Gilead said Us Helping Us is one of 30 organizations throughout the country to receive a total of $17.6 million in grant funds through the Gilead HIV Age Positively initiative, which aims to "enhance the lives of individuals aging with HIV."
Us Helping Us, which is located on Georgia Avenue, N.W., focuses on HIV treatment and prevention and other health services for the African-American LGBT community.
In its announcement of the grant awardees, Gilead says Us Helping Us would carry out programs for seniors with HIV through its Silver Angel Unity Health Project, which it describes as an "innovative social change co-location model designed to address the growing complex needs" of seniors with HIV.
Among the other organizations receiving grants from Gilead were the national LGBT seniors advocacy group SAGE ($750,000), the New York-based Gay Men's Health Crisis ($600,000), the New Orleans Advocates for GLBT Elders ($300,000), the San Francisco-based HIV advocacy and services group Shanti Project ($700,000), and the Florida- and D.C.-based AIDS Institute ($450,000).
Also receiving a grant was D.C.'s Washington Hospital Center ($700,000) for its STAR-50 patient care program that includes a wide range of "quality of life" services for seniors with HIV.
"Gilead understands science alone is not enough to help people lead longer, healthier lives," the company said in a statement. "That's why we work together with advocates, healthcare providers and community organizations to identify the unique challenges people aging with HIV experience and dedicate resources to maximize impact in communities across the country."