March 5, 2019 at 11:54 pm EST | by Michael K. Lavers
Casa Ruby brings 15 LGBTI migrants to DC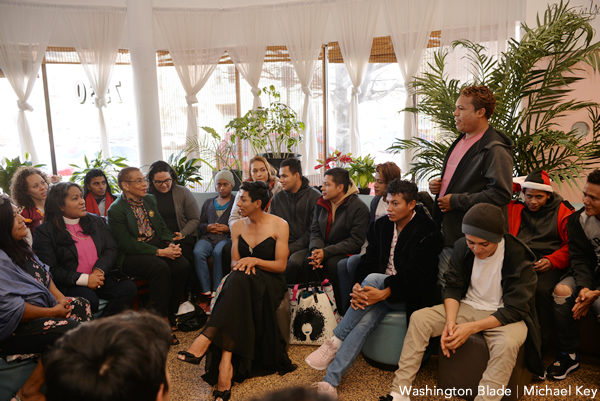 Editor's note: Michael K. Lavers is currently on assignment in Central America as part of the Washington Blade's continued reporting on the plight of LGBTI migrants. He will be reporting from Guatemala and Honduras through March 12.
A group of 15 LGBT migrants from Central America who are seeking asylum in the U.S. are receiving housing and other assistance from Casa Ruby.
Casa Ruby CEO Ruby Corado last week traveled to San Antonio to meet the group of migrants from El Salvador, Honduras and Nicaragua who had just been released from the custody of U.S. Immigration and Customs Enforcement. Corado, who was born in El Salvador, then drove the migrants to D.C.
A minister in Houston brought the migrants clothes and cooked them breakfast at her home. The migrants — who are seeking asylum in the U.S. — arrived in D.C. on Monday. Congresswoman Eleanor Holmes Norton (D-D.C.); Sheila Alexander-Reid, director of the Mayor's Office of LGBTQ Affairs; Jackie Reyes, director of the Mayor's Office of Latino Affairs; Rev. Thomas Bowen, director of the D.C. Office of Religious Affairs; Bishop Allyson Abrams of Empowerment Liberation Church in Northeast D.C. and other local activists met with the migrants on Tuesday at Casa Ruby.
"You will find people from your country … you will find them living here among us," said Norton.
She also invited the migrants to share their stories with her.
"It's one thing for us to talk to you," said Norton. "Because I represent you now, I need to hear from some of you before I go back to the House of Representatives."
Rampant violence and poverty in Central America — Honduras, El Salvador and Guatemala in particular — has prompted tens of thousands of migrants to travel to the U.S. and Mexico over the last two years. Violence from gang members, police officers and family members and a lack of employment opportunities are among the factors that have prompted LGBTI migrants to leave their countries.
The migrants who are now in D.C. traveled to the U.S.-Mexico border with a caravan that left Honduras.
"We are running away from the police," said Perla, a transgender Honduran woman, as she spoke with Norton on Tuesday at Casa Ruby. "They are the ones who are persecuting us in our countries. They are the ones who want us to run away from our countries."
Perla said people in Honduras have pulled her wig off and said she should act like a man. Perla added the Honduran government does nothing to protect the LGBTI community.
"We don't have the government's protection, we don't have the state's protection," she said. "The only protection we have is from ourselves."
The migrants arrived in the U.S. against the backdrop of continued outrage over President Trump's immigration policy.
Camila Díaz Córdova, a trans woman from El Salvador who the U.S. deported in 2018, died last month after she was attacked outside the country's capital of San Salvador. An autopsy for which the Transgender Law Center asked indicates Roxsana Hernández, a trans woman with HIV from Honduras, was beaten before she passed away in ICE custody in New Mexico last May.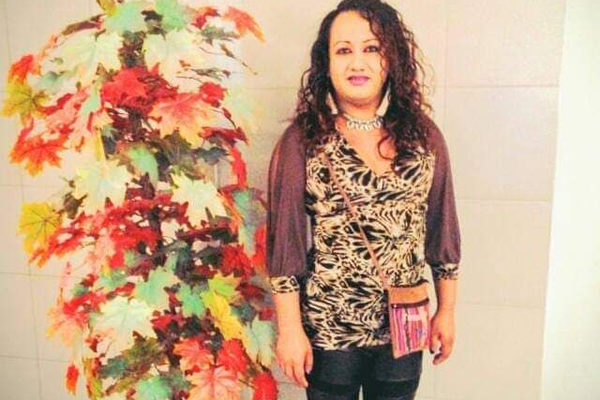 Trump on Feb. 15 declared a national emergency in order to secure funding for a wall along the U.S.-Mexico border. Congressman Jean Paul Briere and Jesús Antonio Pujol Irastorza, the mayor of the Mexican border city of Nogales, are among those who have publicly expressed concern over Trump's immigration policy and anti-immigrant rhetoric.
"We cannot remain silent," said Corado on Tuesday. "There are hundreds more who are sitting in detention centers with nowhere to go, with very little. And we are hoping that through the work that we are doing, we can open more homes for them somewhere across this country so they too can have access to a better life."
Michael Key contributed to this article.