March 6, 2019 at 3:45 pm EST | by Mariah Cooper
Queen Latifah supports Jussie Smollett until there's 'definitive proof' he lied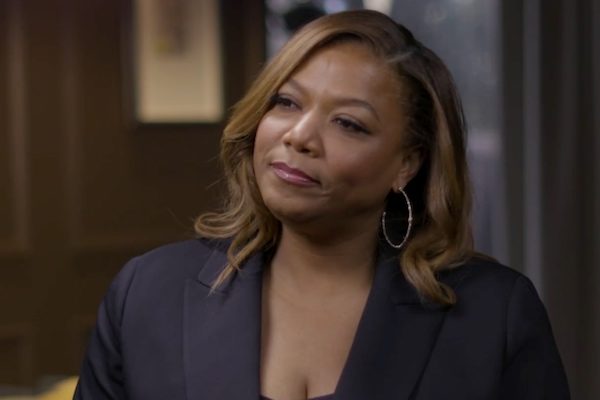 Queen Latifah is standing by Jussie Smollett until she sees "definitive proof" he lied.
During an appearance on the Yahoo News series, "Through Her Eyes," host Zainab Salbi asked Latifah for her thoughts on Smollett, who is accused of allegedly staging a hate crime.
"Until somebody can show me some proof otherwise, I'm going with him," Latifah says."Cause the guy I've seen has always seen has always been someone who cares about people, who cares about others, and who's very kind and who's always been cool and sweet. And that's just the guy I know. So until I can see some definitive proof — which I haven't seen yet — then, you know, I gotta go with him until I see otherwise."
Salbi asks if the case should be looked at from "a racial justice lens" and Latifah replies that it should.
"This whole thing started off from him allegedly being attacked by some guys who appeared to be white guys wearing a hat that said "Make America Great Again," yelled epithets at him, and said, This is MAGA country," Latifah says. "The whole thing started off being like that. So how could you not take that into account?"
As for Smollett's arrest and charge for filing a false police report, Latifah says she "doesn't even know what to make of it."
"Everything that's happened since then… I don't even know what to make of it," Latifah continued. "All I know is I hope everything works out in the end and everybody basically comes out unscathed."
Watch below.