March 16, 2019 at 5:04 pm EDT | by Mark Lee
Bars, restaurants, workers winning in all the states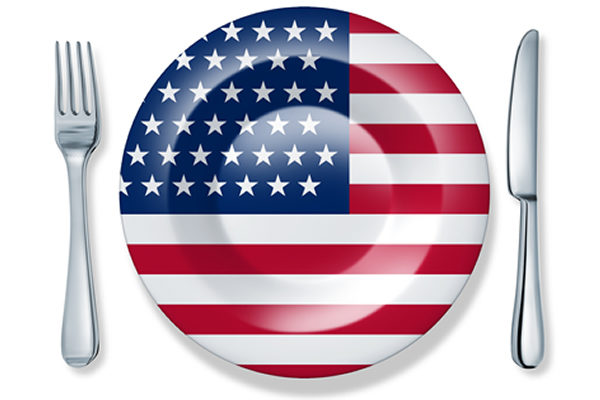 Those battling tipped workers hyped wildly exaggerated claims of nationwide momentum and the dominoes were supposed to start tumbling in D.C.
It hasn't turned out that way.
Instead, a literal rag-tag, ad-hoc coalition of restaurants and bars across the country, alongside workers earning tips as well as hourly wage and salaried employees who would also lose, have been the winners.
No state in the nation has eliminated the tip credit and outlawed the tip-wage system even as some state legislatures have raised the minimum wage, whether by a little or a lot and under variable phase-in scenarios.
Three years ago D.C. raised its minimum wage to $15, to be fully phased-in after two more yearly increases through July 1, 2020, and rising annually by the consumer price increase thereafter. District officials did so while preserving the tip-wage system, and late last year repealed a controversial ballot initiative that would have eliminated the tip credit.
The successful grassroots effort in the nation's capital stopping outsider political groups from radically altering the wage system for tipped employees was a critical component of the nationwide victories for workers and venues this year.
D.C. set the tone for the debate elsewhere and tipped workers appreciated the nationally noticed leadership local elected officials provided in standing with them.
Every state debating raising its minimum wage during current legislative sessions has resisted both special-interest political groups with big bucks and labor unions with opaque intentions. Elected officials have either defeated or never considered measures to end the tip-wage system.
Maryland became the latest jurisdiction to retain the tip credit and protect the tip-wage system that restaurant, bar, and nightclub workers overwhelmingly support. Both the House of Delegates and a state Senate committee in recent days have approved a proposed increase in the minimum wage while retaining the current wage system for tipped workers. A vote by the full Senate is expected to occur as early as this week.
The vast majority of Maryland tipped bar and restaurant workers, joined by venue owners and managers, testifying at a long-into-the-evening public hearing last month spoke out against eliminating the tip credit. The provision was subsequently stripped from bills originating in each chamber.
The "tip credit" provides that tipped employees receive a base wage from employers in addition to customer tips and requires that total earnings equal or exceed the minimum wage for hours worked in a pay period. This sets an income floor, not a ceiling, and results in servers and bartenders at full-service dining and drinking establishments earning incomes typically well above minimum wage.
Only seven states, either historically never having a tip credit or ending it decades ago, don't sanction the nationally dominant tipping system strongly supported by restaurant and bar employees.
Tip credit support extends to workers not earning gratuities, as they know if employers are required to directly pay the full minimum wage to tipped employees the incomes of hourly-wage and salaried staff will stagnate due to massive new labor costs for the already highest-earning workers.
Nightlife and hospitality workers know that tip-wage teardowns will produce a wide range of negative job, staffing, and shift-hours modifications or result in no-tipping policies and reduced-tipping practices accommodating much higher consumer prices.
The only setback suffered by tipped workers was passage last week by the U.S. House Education and Labor Committee of a bill including elimination of the tip-wage system while establishing a $15 national minimum wage. Although approval by the Democratic-controlled congressional chamber is anticipated, the measure is unlikely to be voted on or approved in the U.S. Senate due to opposition by the Republican majority.
While tip-wage supporters in Democratic-dominant cities such as D.C. favor increasing the federal minimum wage, they are largely disappointed in Democrats for supporting an outlawing of the tip-wage system.
Tipped workers have one simple request: Listen to them.
They know if Democrats do, workers will continue to win.
Mark Lee is a long-time entrepreneur and community business advocate. Follow on Twitter: @MarkLeeDC. Reach him at OurBusinessMatters@gmail.com.