March 20, 2019 at 11:36 am EDT | by Mariah Cooper
Watch: Drag queen performing 'Baby Shark' for toddler goes viral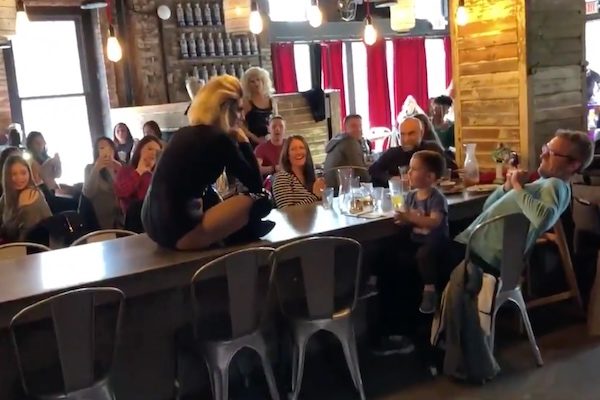 A drag queen gave a special performance for a toddler brunch-goer that has since gone viral.
Marti Gould Cummings was performing at a drag brunch at Talde restaurant in Jersey City, N.J. when a special request for the wildly popular "Baby Shark" song came in.
Cummings told NBC News: "Saturday we decided to do a 'drag roulette,' where the audience picks a bunch of songs for us to perform at random. I asked the little boy what he wanted to see performed, because he had been paying attention when I got to their table, and he asked for 'Baby Shark.' The DJ quickly found the song online, and we added it to the playlist for him."
The performance went viral on Twitter with more than 40,000 likes.
Cummings added to NBC News that children should also be allowed to enjoy drag shows.
"Anyone who thinks drag isn't for children is wrong… It would be nice if us adults could let the child inside of us out for a little bit, so maybe we could all be a little more accepting of others ourselves," Cummings says.
When a 2 year old comes to brunch you perform baby shark for them!!! pic.twitter.com/Ikx94mlTxO

— Marti Gould Cummings (@MartiGCummings) March 16, 2019