March 29, 2019 at 10:10 am EDT | by Lou Chibbaro Jr.
Google drops 'conversion therapy' app after uproar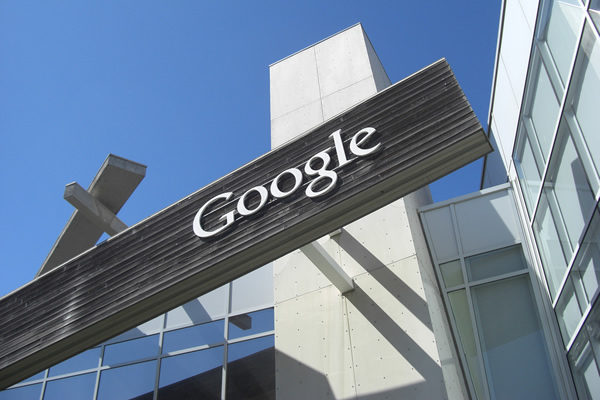 Internet giant Google announced Thursday night that it has removed from its online store a controversial app submitted by an anti-LGBT religious group that promotes so-called conversion therapy to "help homosexuals leave their destructive lifestyles."
The action by Google came after more than 142,000 people signed a petition initiated in January by the LGBT rights group Truth Wins Out on Change.org that demanded Google pull the app, which was created by Living Hope Ministries.
Google's decision to drop the app also came on the same day that the Human Rights Campaign announced it had suspended Google from its Corporate Equality Index, which rates corporations on their LGBT rights policies, because the company had up until that time refused to pull the app.
"After consulting with outside advocacy groups, reviewing our policies, and making sure we had a thorough understanding of the app and its relation to conversion therapy, we've decided to remove it from the Play Store, consistent with other app stores," Google said in a statement.
Wayne Besen, executive director of Truth Wins Out, said — unlike Google — Apple, Microsoft, and Amazon quickly agreed to drop the same app when his organization contacted those companies and informed them of the app's content and what Besen called the "destructive" impact that conversion therapy has on LGBT youth.
Besen noted that nearly a dozen elected officials from across the country, including gay Virginia State Sen. Adam Ebbin (D-Alexandria), called on Google to drop the app.
"We applaud Google for making the right decision to pull this app from their online store," said HRC President Chad Griffin. "So-called conversion therapy is a debunked practice that's tantamount to child abuse and is proven to have dangerous consequences for its victims," Griffin said in a statement.
"Google and other platforms that have pulled this app are taking an important step to protect LGBT youth," he said.
In its app, Living Hope Ministries calls homosexuality an addiction caused by "deep-seated wounds" and refers to gay men as "sexually broken guys" who can leave their "false identities." It says transgender people suffer from "gender confusion."
"We are thrilled with this major victory," Besen said of Google's decision to remove the app. "We took on Apple, Microsoft, Amazon and Google and won," he said. "But I'm upset that Google had to be pushed for months to dump an app that is tantamount to child abuse for LGBT youth," Besen said.
"This is what people power looks like, when 140,000 people can convince one of the largest companies in the world to take a bold stand against the dangers of ex-gay therapy," said Michael Jones, managing director of campaigns for Change.org. "This was the perfect storm of online pressure and institutional activism from the LGBTQ movement, and tonight supporters can claim a big win in convincing tech companies to stand up for equality," he said.