April 4, 2019 at 12:10 pm EST | by Peter Rosenstein
Voters decide what is disqualifying behavior for a candidate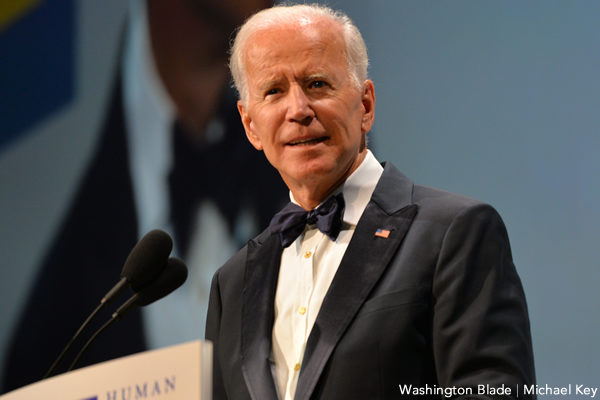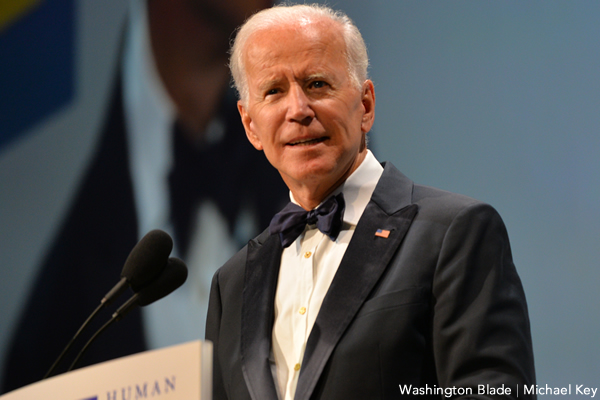 Who decides what is disqualifying behavior for a political candidate? Is there a standard that keeps them from even putting their hat in the ring? As we move into the new world of politics that is a question that will be continually asked. More and more it seems voters will decide these things at the polls.
In Virginia we see the top three statewide elected officials still in their jobs despite what political pundits and other politicians thought would happen when their individual scandals broke.
Democratic candidates for president have encountered their own issues some pundits think are disqualifiers but in the age of Trump they seem almost trivial. Amy Klobuchar has been accused of demeaning and mistreating her staff and even throwing a binder at one of them. This week it was Joe Biden's behavior toward a woman he was endorsing in 2014. People questioned whether it was fake news. Some attacked the woman claiming it was false and she only spoke up because she is a supporter of another candidate calling it all political. Anyone who has followed Joe Biden wouldn't question that it happened yet we can rightfully question her motive for bringing it up now nearly five years later as he is about to announce his candidacy.
It wasn't something that happened in private and it wasn't a violent attack on her. And yes I believe it might have made her feel uncomfortable. But then what she claimed Biden did to her he has done to others and those instances have been captured on video. 'Uncle Joe' seems simply to be an older touchy feely guy who is likely a little too handsy. This isn't new and he and his campaign staff must surely have been prepared for the issue to come up. Biden is not a sexual predator but his behavior was well enough known that in 2015 Jon Stewart did a shtick about Biden he called 'The Audacity of Grope'.
We are living in different times and I think it will be up to voters what they accept in a candidate. Just look at what they accepted from the disgusting pig in the White House — all of it much more disgusting than anything we have seen a Democratic candidate do. But these issues will be discussed and Democrats can't blame only Republicans for the discussion. Elizabeth Warren felt she had to comment on the Biden report and so-called journalist Chuck Todd brought it up to John Hickenlooper on "Meet the Press" and he was forced to respond. You could tell how uncomfortable Hickenlooper was trying to walk that fine line of believing the woman and not attacking Biden.
Campaigns have certainly changed and so have the mores of the country. What was once hidden by the press, everything from Franklin Roosevelt sitting in a wheelchair to JFK's affairs, would now all be out in the open. In the 'MeToo' world we are living in every man who wants to run for office must take a long look at his life from the age of puberty to see if he did anything that could be remotely considered inappropriate and be prepared to respond.
Then there are the more trivial things candidates are saying bringing the wrath of god down on their heads. Mayor Pete spoke out and criticized Hillary Clinton and her 2016 campaign. My FB strand went wild asking why he would do that and many saying he lost their support with those comments. Hillary Clinton isn't running and all candidates might remember she did get 66 million votes. No one did a better analysis of her loss than she herself in the book "What Happened." So, yes, meet with your advisers behind the scenes and strategize on how you will run your campaign clearly looking at the past. But publicly attacking the last standard bearer and candidate of the party who is not running makes little sense especially for someone who seems as smart as Pete Buttigieg.
If Democrats are to win the presidency, then whoever wins the Democratic nomination will need the support of every faction of the party. There are likely no figures in the party who have more personal loyalty from their hardcore voters than Hillary Clinton and Barack Obama. You alienate those voters at your peril.
Democrats can win this but it will not be easy. It will take every one of us from the far-left to the furthest right of the Democratic Party. We will need Sanders and AOC supporters and supporters of the likes of Sens. Doug Jones and Joe Manchin. It is going to be a long primary season let's try not to have too thin a skin. 
Peter Rosenstein is a longtime LGBT rights and Democratic Party activist. He writes regularly for the Blade.