May 9, 2019 at 2:44 pm EDT | by Staff reports
D.C. Public Library to digitize Women in the Life Magazine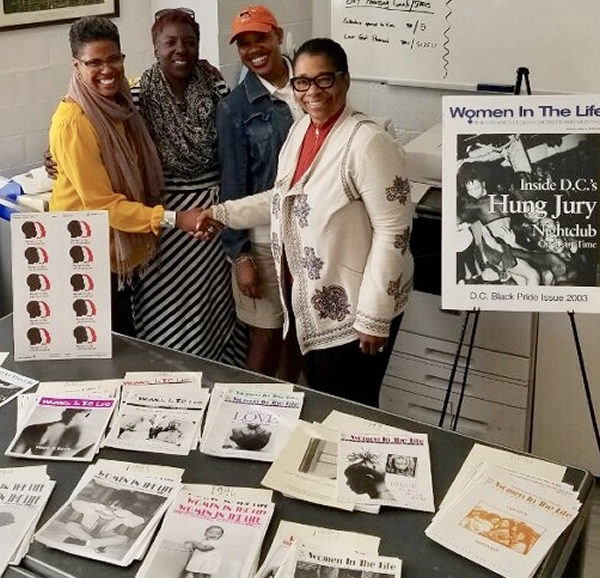 The D.C. Public Library will digitize and provide access to Women in the Life Magazine, in honor of the publication's 25th anniversary.
"The D.C. Public Library is proud to add the Women in the Life Magazine to the growing list of journals it will digitize and make available to students, researchers, and residents," said Richard Reyes-Gavilan, executive director of the D.C. Public Library. "This magazine tells an important story from a unique viewpoint that reflects the rich, diverse and dynamic history of the District."
Independently published by co-founder Sheila Alexander-Reid, what started as a four-page newsletter evolved over 10 years into a 26-48 page magazine distributed nationally in bookstores. Topics in the magazine included South African lesbian activist Palesa Ditsi; Black Pride in the District and the 1997 Million Woman March.
The library will digitize, maintain and make all 90 issues of Women in the Life Magazine available on Dig DC, the online portal maintained by the D.C. Public Library's Special Collections division. When the work is complete, the story of D.C.'s lesbians of color community will be available to students, scholars, members of the LGBTQ community and anyone else who wants to understand issues that impacted the Black lesbian community from 1993 to 2003.
Among other publications the library is digitizing is the full 50-year archive of the Washington Blade.