May 11, 2019 at 10:38 am EDT | by Staff reports
Expanded 'conscience rule' could block trans care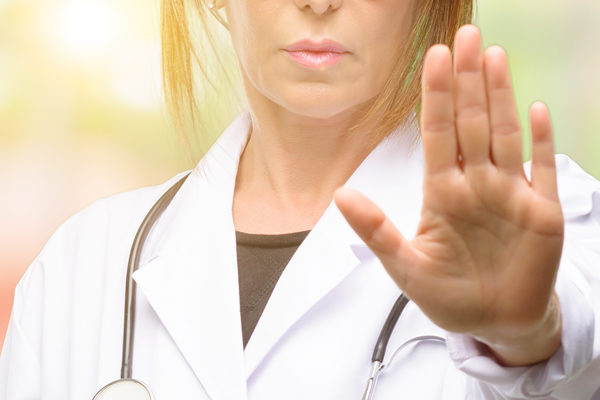 WASHINGTON — President Trump last week announced an expanded "conscience rule" to protect health care workers who oppose abortion, sterilization, assisted suicide and other medical procedures on religious or moral grounds, a change that will likely have ramifications for the LGBT population as well, the New York Times reports.
The rule establishes guidelines for punishing health care institutions with the loss of federal funds if they fail to respect the rights of such workers, the Times reports.
"Just today, we finalized new protections of conscience rights for physicians, pharmacists, nurses, teachers, students and faith-based charities," Trump said in a Rose Garden event for the National Day of Prayer. "They've been wanting to do that for a long time."
After the 440-page rule was released, some groups said they feared the provisions were overly broad and could imperil care for patients seeking reproductive health care. They also said it could lead to discrimination against gay or transgender patients and their children, and weaken public health efforts to expand childhood vaccinations, the Times article notes.
The rule was issued by the Department of Health and Human Services' Office for Civil Rights, which has been substantially expanded under President Trump. The administration has created a conscience and religious freedom division within the office, and the president's budget sought to expand its funding, the Times reports.
It is part of a portfolio of policy changes meant to broaden religious exemptions for certain types of medical practice.
The president foreshadowed the new rule early in his term by signing a "free speech and religious liberty" executive order.
Several conservative and religious groups applauded the new standards, which they said would protect health providers from being compelled to provide services that conflicted with their beliefs, the Times reports.
Laws written in the 1970s to provide protections to workers who objected to sterilization procedures, for example, are cited in the rule. The old laws were brought up in connection with recent cases about health care workers with religious objections to treating transgender patients, the Times reports.
"It's completely a misapplication of the statues, and a very large leap from anything that it was intended," said Jamie Gliksberg, a senior attorney at Lambda Legal, which supports LGBT people, in a comment to the New York Times. "They're taking this out of context and leveraging it against the transgender community."
The rule may be challenged in court. Xavier Becerra, the California attorney general, who has already taken on a number of Trump administration policies, suggested he may fight it, the Times reports.