May 12, 2019 at 11:58 am EDT | by Staff reports
Cannabis Culture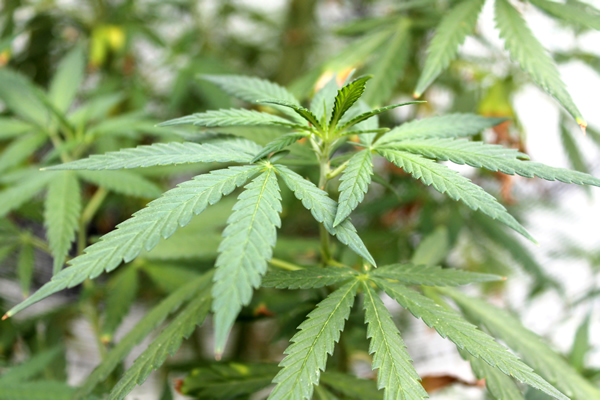 Cannabis use not associated with psychosis in young
LOGRONO, Spain — Adolescents' cannabis use history is not an independent predictor of an elevated risk of psychosis, according to data published in the journal Adicciones.
Investigators affiliated with the University of La Rioja in Spain explored the relationship between psychotic-like experiences and cannabis use in a representative sample of over 1,500 Spanish adolescents.
They reported that initially identified associations between cannabis use and psychosis were no longer present once researchers controlled for confounding variables, such as socioeconomic status, alcohol use, tobacco smoking, and comorbid psychopathology.
Authors concluded, "In this study, it was found that after controlling for the effect of the multiple relevant co-variables, the use of cannabis was not related to the frequency and distress associated with psychotic experiences reported by adolescents. … These results suggest that the relationships established between psychotic-like experiences and cannabis are complex and mediated by relevant variables."
Hawaii decriminalizes low-level possession
HONOLULU — House and Senate lawmakers last week finalized and passed legislation, House Bill 1383, decriminalizing low-level marijuana possession offenses and vacating past convictions. The legislation now awaits action from Democratic Gov. David Ige.
The measure reduces penalties involving the possession of up to three grams of marijuana from a criminal misdemeanor, punishable by up to 30 days in jail, a $1,000 fine and a criminal record, to a non-criminal violation punishable by a $130 fine.
It also provides a mechanism for the courts to grant an expungement order for those previously convicted of a marijuana possession offense involving no more than three grams.
The measure also establishes a task force to review cannabis policy and to make recommendations to the legislature by 2021.
If signed, the new law takes effect on Jan. 11, 2020.
To date, 23 states and the District of Columbia have either legalized or decriminalized (eliminated the possibility of jail time) the adult possession and personal use of marijuana.
N.D. pushes to reduce possession penalties
BISMARCK, N.D. — House and Senate lawmakers have passed legislation, House Bill 1050, reducing marijuana possession penalties. The measure now awaits action from Republican Gov. Doug Burgum.
Under the proposal, the possession of up to one-half ounce (14.175 grams) of cannabis or marijuana-related paraphernalia for a first-time offender is reclassified from a criminal misdemeanor, punishable by up to 30 days in jail, to an infraction punishable by a fine but no possibility of jail time. Those charged with subsequent infractions over the course of a calendar year may face the possibility of misdemeanor charges.
In 2016, North Dakota ranked sixth in the nation in per capita marijuana possession arrests.
Separate provisions in the measure reduce penalties for the possession of up to 500 grams of cannabis from a felony, punishable by up to five years in prison, to a class B misdemeanor. Penalties for the possession of greater amounts are amended from a felony to a Class A misdemeanor.
If signed into law, the new penalties will take effect on Aug. 1, 2019.
Iowa approves medical cannabis expansion bill
DES MOINES — House and Senate lawmakers have approved legislation, House File 732, to expand the state's medical cannabis access program. The measure now awaits action from Republican Gov. Kim Reynolds.
Under existing law, licensed dispensaries may only provide qualified patients with plant-derived extracts possessing CBD and no more than three percent THC. House File 732 eliminates the THC cap. It also permits physician assistants and/or advanced registered nurses to make medical cannabis recommendations, and expands the pool of patients eligible for cannabis therapy to include those with "severe or chronic" pain.
The new measure imposes restrictions regarding the total amount of THC a patient may possess in a 90-day period (25 grams). However, this limit may be waived at the advice of a health practitioner.
About 1,000 Iowans are currently authorized to access low-THC cannabis oils.
Cannabis Culture news in the Blade is provided in partnership with NORML. Visit norml.org for more information.