May 12, 2019 at 12:47 pm EST | by Bill Wilson
The Washington Blade saved my life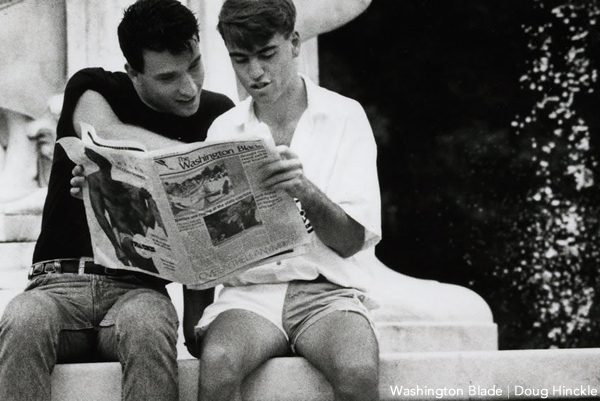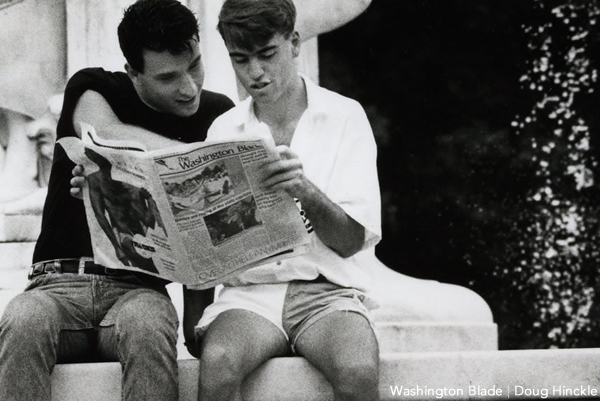 I can't help but wonder how many lives have been changed by the Washington Blade in the 50 years it has been around. I know it changed my life, and by "changed my life" I actually mean "saved my life." I have no doubt that without my finding the Washington Blade, I would have ended up a suicide statistic. One of the countless thousands that thought death was the only alternative to living in the closet.
There was a time when I believed that I was the only gay person on earth. It sounds crazy, and it was, but back then the admission you were gay would get you labeled as mentally ill. It did to my older brother, who was hospitalized with a "nervous breakdown" when he acknowledged he had engaged in sex with other men. I had no doubt the same would happen to me if anyone knew my secret, so I just remained deeply in my closet.
My first job after graduating from the University of Utah in 1972 was as a clerical assistant to a U.S. senator. Not exactly the best job for confidence building, but it did allow me to be on my own and try to find my own path. One of my first stops on the way out of the closet was The Follies, an X-rated movie theater on O Street in Southeast that showed gay porn. They had a lounge and a stage show. They also had the latest copies of the Washington Blade, which became like my personal Internet, because it opened me to a new world of the emerging gay and lesbian community. They covered more than the drag queens and men hating lesbians that were then the prevalent stereotypes – the same stereotypes that convinced me I couldn't be gay, because I never wanted to wear a dress and I didn't hate women.
Reading the Washington Blade proved to me that those stereotypes were meaningless, and that eroded my ability to deny I was gay. It wasn't an overnight thing. It took moving to Pennsylvania for a few years, and then living with my parents for a few months before moving back to Washington in 1981, along with Reagan and the first reported cases of what would become known as AIDS. I finally came out to my parents in 1983. They were accepting.
I am convinced that the progress made on marriage equality and other issues would not have been possible without the AIDS crisis. Because AIDS forced America to recognize the inequities that the LGBT community suffered. It also forced the public to realize the same thing that the Washington Blade forced me to realize — that gays and lesbians were everywhere and didn't fit any one stereotype. It also forced the gay community to unite and to fight for change.
A few years after coming out to my parents I was able to introduce them to the love my life, Fernando Orlandi, who I met in 1986. We have been together since. My coming out process came full cycle on Feb. 12, 2004, the day I looked into the eyes of Fernando and he looked into my eyes as we repeated our vows to become "Spouses for Life." Although the California Supreme Court would later rule that those marriages were "null and void," what could never be taken away was the knowledge that someone thought me worthy of their love and I finally believed that I could be worthy of their love. We would be re-married again in 2008 and have our marriage registered in Rome as a Civil Union recognized by the state of Italy, because my husband has dual citizenship.
As a young gay man of 19, I never dreamed that one day I would be married, yet that is now a reality. What other undreamed dreams will be reality when today's 19-year-old writes a similar column 50 years from today? Perhaps LGBTQI will just be obsolete labels, as every human being will be seen as belonging to part of the diversity of humanity. I can't know that, but what I know from what the past 50 years have taught me, is that change will happen.
Bill Wilson is a longtime reader of the Washington Blade.