May 22, 2019 at 12:48 pm EDT | by Lou Chibbaro Jr.
'Lavender Scare' to be shown in D.C. June 5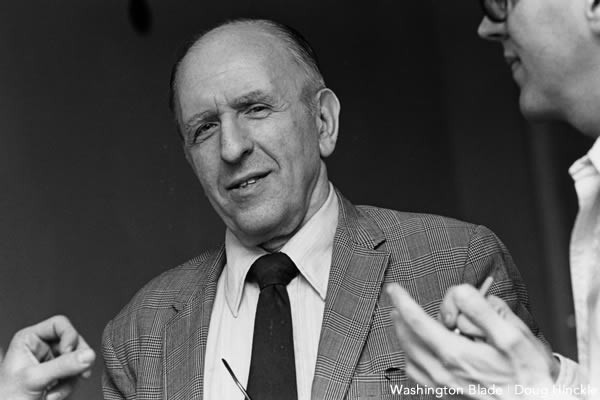 The award-winning documentary film "The Lavender Scare," which tells the story of the little-known campaign by the federal government in the 1950s and '60s to identify and fire gay federal employees, will be shown for the first time in D.C. on June 5.
The 8 p.m. showing at the Avalon Theater at 5612 Connecticut Ave., N.W. will be followed by a panel discussion and a question-and-answer session with Lavender Scare filmmaker Josh Howard.
Also speaking will be gay historian David Johnson, the author of the book "Lavender Scare" on which the film is based; and former U.S. National Security Agency linguist Jamie Shoemaker, who became the first known gay NSA employee to be allowed to retain his security clearance and keep his job following an attempt by the agency to oust him.
Among those featured in the film is the late Frank Kameny, the D.C. gay rights pioneer who became the first known gay person to challenge the government's decision to fire him for being gay in 1957.
The film has been credited with putting a human face on the consequences of a 1953 executive order by then President Dwight D. Eisenhower that declared homosexuals to be a threat to the country's national security and unfit for government service.
Information on the availability of tickets for the one-time showing on June 5 can be obtained via theavalon.org.
.