May 23, 2019 at 7:00 am EDT | by Lou Chibbaro Jr.
D.C. Council member seeks to decriminalize sex work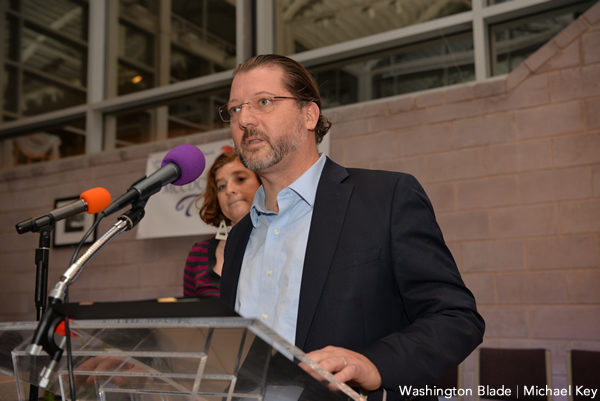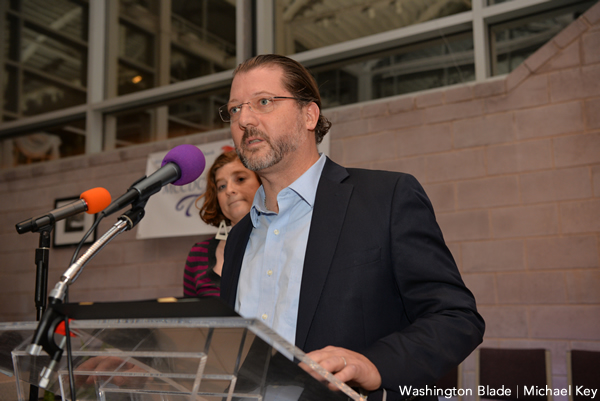 D.C. Councilmember David Grosso (I-At-Large) on Monday night appealed to the LGBT community for support for a bill he plans to reintroduce in June that would decriminalize prostitution between consenting adults in the District.
In remarks before the regularly scheduled meeting of the Gertrude Stein Democratic Club on May 20, Grosso said he plans to introduce a revised version of the bill he first introduced in October 2017 called the Reducing Criminalization to Improve Community Safety and Health Act, which died in committee last year.
The bill called for repealing all current D.C. laws that establish criminal penalties for commercial sex work engaged in by consenting adults. It would cover sex workers and their customers.
"What we definitely know is that in the District of Columbia we have watched the enforcement of the laws around the commercial sex industry and it disproportionately impacts the LGBT community," Grosso said. "And this is something that especially impacts trans women of color who have been arrested time and time again," he said.
Grosso emphasized that his 2017 bill and the one he will introduce this year would leave in place all laws that make it illegal to engage in human trafficking or to force or coerce someone to engage in sex work against their will. He said studies have shown that decriminalization in other countries, including in New Zealand, has resulted in significant alleviation of collateral problems associated with prostitution such as noise and littering on the streets and other neighborhood disturbances.
Council member Charles Allen (D-Ward 6), who chairs the Council's Committee on the Judiciary and Public Safety, where Grosso's bill was sent when it was introduced in 2017, did not hold a hearing on the measure or arrange for a committee vote, which resulted in the bill dying in committee at the end of the Council's 2018 session.
Last year, Allen said he didn't believe the bill as introduced had the support to pass in the Council. Allen spokesperson Erik Salmi this week told the Blade that Allen won't make a decision on whether to hold a hearing on Grosso's revised version of the bill until Grosso introduces it next month and Allen has a chance to review it.
Among those who oppose the bill is Council Chair Phil Mendelson (D-At-Large), who has said decriminalization of prostitution in D.C. would worsen rather than alleviate neighborhood problems he believes are caused by sex workers and their customers.
A coalition of local LGBT organizations endorsed Grosso's bill in 2017, and officials with the groups have said they plan to join Grosso this year in urging his Council colleagues to support the legislation.