May 29, 2019 at 8:20 pm EST | by Peter Rosenstein
Abortion should be legal, safe, rare and a woman's choice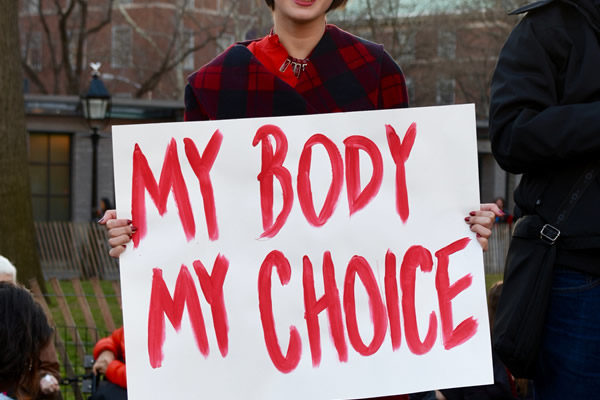 Roe v. Wade is the landmark 1973 Supreme Court decision establishing a woman's legal right to an abortion. In a 7-2 decision the Court ruled a woman's right to choose an abortion was protected by the privacy rights guaranteed by the Fourteenth Amendment to the U.S. Constitution.
Forty-six years later the fight to overturn Roe goes on. In 1973, I was working for Rep. Bella S. Abzug (D-N.Y.), a leader in the women's movement, a feminist and strong supporter of choice, a woman's right to control her own healthcare and her own body. She celebrated Roe v. Wade victory with staff. While my mother was a quiet feminist it was during the time I worked for Bella I made my lifelong commitment to fighting for women's equality.
It is both frightening and infuriating that we are constantly re-litigating the issue of choice. We have a president who believes not only should we overturn Roe v. Wade but is appointing judges to the Supreme Court who may actually do it. He is encouraging people like those in the Alabama Legislature who recently passed what is considered the most restrictive abortion law in the United States. It makes it a crime for doctors to perform abortions at any stage of a pregnancy, unless a woman's life is threatened or there is a lethal fetal anomaly. Under the new law, doctors in the state face felony jail time up to 99 years if convicted. The law they passed was so restrictive even our disgusting president said it went too far and one of the most ardent anti-choice people in the country, Rev. Pat Robertson, said it was not the law to take to the Supreme Court even with the new right-wing justices.
Eight states, including Alabama, have passed laws limiting abortions in their state just this year. According to the New York Times "Georgia, Kentucky, Missouri, Mississippi and Ohio stopped short of outright bans, instead passing so-called heartbeat bills that effectively prohibit abortions after six to eight weeks of pregnancy, when doctors can usually start detecting a fetal heartbeat. Utah and Arkansas voted to limit the procedure to the middle of the second trimester. Most other states follow the standard set by the Supreme Court's Roe decision in 1973, which says abortion is legal until the fetus reaches viability, usually at 24 to 28 weeks. The latest bans are not yet in effect (Kentucky's was blocked by a judge), and all are expected to face lengthy court battles — indeed, their proponents are hoping they will reach the Supreme Court." We have moved so far away from a separation of church and state that Louisiana Gov. John Bel Edwards (D), who will sign the next anti-choice bill, can get away with saying "his views come from his religion, and though they may ostracize him nationally, they're pretty natural in his home state. That's the way I was raised. That's what my Catholic Christian faith requires." It is time all politicians are reminded they didn't swear on the Constitution to uphold the Bible, but rather on a Bible to uphold the Constitution.
What is just as disturbing about the people fighting Roe v. Wade in the name of saving the life of a baby are often the same ones who would happily disregard the needs of that baby once it is born. They are often the ones who oppose guaranteed healthcare for that child, appropriately funded childcare and education programs, and even guaranteeing that child a decent home. They are willing to tell a woman or even a young girl, maybe as young as 12, who was raped that she has to carry that rapist's child to term and then when the baby is born say to her 'well we did our job' now it's your problem to care for that child. They are willing to tell a girl who was raped by her father or brother that she has to carry that child to term.
In 2018, a poll by NBC/WSJ on Roe v. Wade found "those supporting the ruling include 88 percent of Democrats, 76 percent of independents and a majority — 52 percent — of Republicans." Roe v. Wade has once again moved to the front of the political agenda and we can only hope women who believe they have the right to control their own body and their own healthcare, and the men who support them, will stand up and be counted at the ballot box in 2020.
Peter Rosenstein is a longtime LGBT rights and Democratic Party activist. He writes regularly for the Blade.