May 30, 2019 at 11:06 am EDT | by Phill Wilson and Raniyah Copeland
20 years of fighting HIV/AIDS in Black America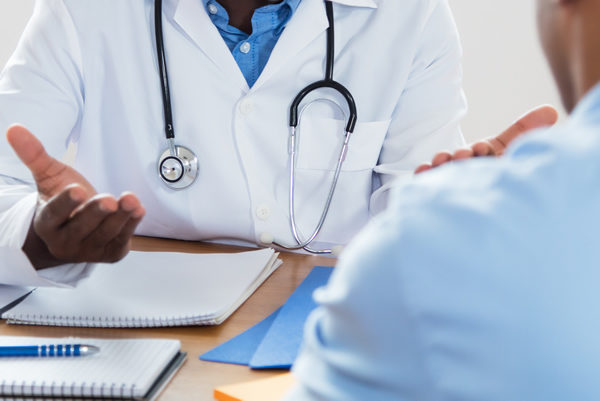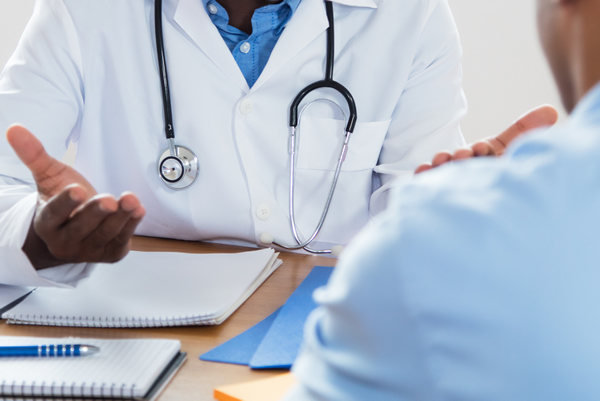 Twenty years ago, against a backdrop of increasing awareness of the enormous HIV/AIDS health disparities between Black and other racial-ethnic communities and the first development of Highly Affective Anti-Retroviral Therapy (HAART), a small group of Black activists, people living with HIV/AIDS, and doctors founded the African American AIDS Policy and Training Institute (later to become known as the Black AIDS Institute). BAI was the first national HIV/AIDS think tank in the U.S. focused exclusively on Black people. Its mission was to end the HIV/AIDS epidemic in Black communities by engaging and mobilizing Black leaders, institutions, and individuals in efforts to confront HIV.
BAI's founders knew that even with the discovery of new treatments, you could not end the AIDS epidemic in America without ending it in Black communities. BAI's motto was, and is, "Our people, Our Problem, Our solution." The organization was formed on three founding principles:
• To end the AIDS epidemic, Black communities have to be fully engaged;
• To fully engage Black communities, it is imperative to raise the science and treatment literacy in Black communities;
• And mobilization is crucial: Knowledge alone is not enough. Black communities must be mobilized to take ownership of the epidemic in our communities.
Significant progress has been made in the fight against HIV/AIDS over the last 20 years. AIDS-related deaths are down in all communities, without regard to race, gender, sexual orientation, or geography. But there is still a long way to go. Huge disparities remain based on race, gender identity, and geography. Today, there are approximately 468,800 Black Americans living with HIV. Only 1 in 7 Black Americans are aware they are living with HIV. According to the Centers for Disease Control and Prevention, half of Black men who have sex with men are projected to be diagnosed within their lifetime. Black people continue to be by far the most affected racial or ethnic group with a lifetime HIV risk.
The Trump administration recently rolled out a plan to end the epidemic by 2030. If the administration is serious about achieving this goal, it must stop actively trading in racism, homophobia, transphobia, and other drivers of HIV. It must also stop undermining existing prevention and treatment efforts.
New leadership and a new generation of activists, advocates, and policy makers are needed to meet the new and complex facing efforts to end the epidemic today. BAI is poised to answer that call, in partnership with other leaders, institutions and individuals committed to ending the HV/AIDS epidemic by making sure no one is left behind. BAI understands the role intersectionality must play in any effective effort to end the HIV/AIDS epidemic. It is committed to centering people living with HIV, queer people, trans people, and other marginalized folks in both policy and service delivery strategies to confront HIV/AIDS on national, regional, and local levels.
HIV is a disease of intersectionality and syndemics. To end the HIV and AIDS epidemic we must respond to the reasons why Black Americans are not able to access and utilize the amazing tools we have that can end this epidemic. Increasing access to prevention and treatment in high burden areas is a good start, but we won't achieve full success unless we address the underlying factors driving HIV. In the U.S., these drivers include racism, homophobia and mass incarceration. For example, Black people are incarcerated at five times the rate of white people in this country and HIV rates among incarcerated individuals are three times greater than among the general U.S. population; mass incarceration, like racism, transphobia, and homophobia have deep and complex connections to the HIV epidemic.
The epidemic still rages in Black communities and we have the tools to end it. People living with HIV who take HIV medications as prescribed and maintain an undetectable viral load can live long, healthy lives and have effectively no risk of sexually transmitting the virus to an HIV-negative partner.
There is some hope! While new infections among Black men who have sex with men have remained stagnant—a sign of some of the work that remains. Overall, the rate of new infections among Black Americans decreased by 25 percent among Black heterosexual women and 26 percent among Black heterosexual men but remained stable among Black gay and bisexual men.
We are moving forward to victory toward the day when the epidemic has ended. At the Black AIDS Institute, our team works to ensure Black communities know about the tools we have to end HIV and make sure healthcare providers and institutions are doing the necessary work to provide quality services to Black communities. We will not allow Black people to be left behind. We are the generation that can end the HIV and AIDS epidemic, let us march on till victory is won! 
Phill Wilson is founder of the Black AIDS Institute. Raniyah Copeland is president and CEO of the Black AIDS Institute.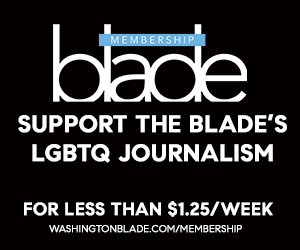 Sign Up for Blade eBlasts