May 31, 2019 at 10:20 am EDT | by Kevin Majoros
Orioles' second annual Pride Night slated for June 12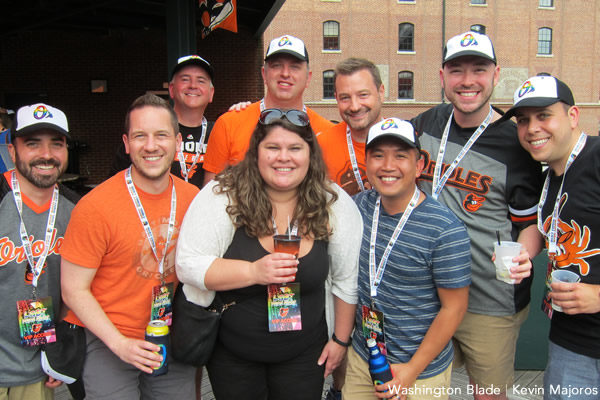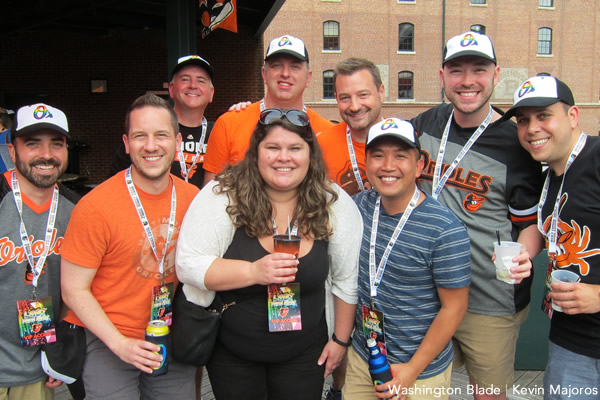 The Baltimore Orioles return with their second official LGBTQ Pride Night on Wednesday, June 12 against the Toronto Blue Jays at Camden Yards. Last year's event drew about 2,000 participants and marked a huge demand for the O's Pride Caps.
"The Orioles organization was overwhelmed by the outpouring of support for last year's event," says Greg Bader, vice president of communications and marketing.
Bader is in his 26th season with the Orioles and is married to husband John.
This year's Pride Night was moved up in the calendar to coincide with Baltimore Pride events which culminate the following weekend at their Pride Parade and Block Party.
The Baltimore Men's Chorus will perform the national anthem as part of the pregame festivities.
Ticketholders will receive the retooled O's Pride Cap and prices range from $27-41. A VIP ticket is also being offered for $75 with access to a pregame party at the Center Field Roof Deck.
A portion of the ticket proceeds will benefit Moveable Feast and The Pride Center of Maryland.
Moveable Feast is a Baltimore-based organization that provides nutritious foods and other services in order to preserve quality of life for people with HIV/AIDS and other life-threatening conditions.
The Pride Center of Maryland is a catalyst for uniting and empowering sexual and gender minorities in Baltimore and Central Maryland, and to advocate for a better quality of life for the entire community.
"We have already seen a great interest level for this year's event, and we have heard from a lot of Birdland members who will be attending," Bader says. "Everyone with the Orioles organization is really thankful for the support."
Tickets for LGBTQ Pride Night can be purchased at mlb.com/orioles.