Cannabis Culture
Illinois Legislature passes cannabis regulation act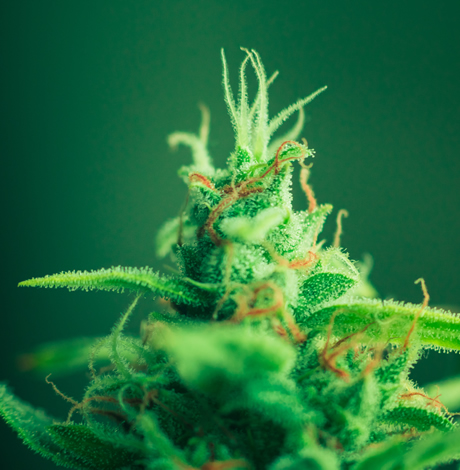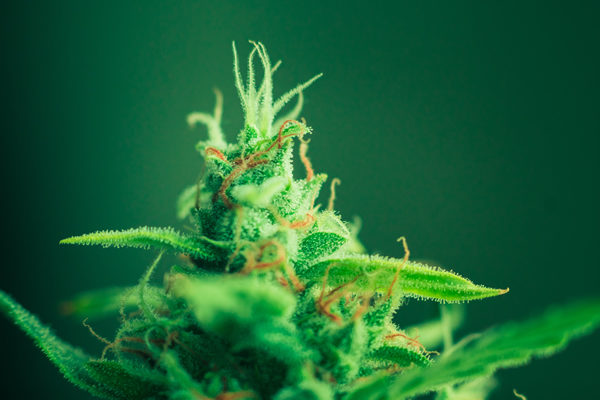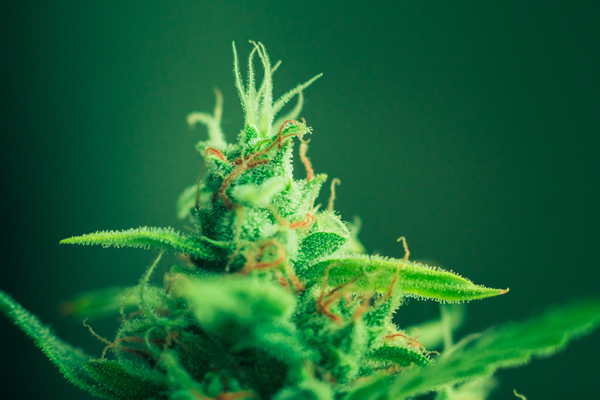 Illinois Legislature passes cannabis regulation act
SPRINGFIELD, Ill. — Just prior to the closing of the 2019 legislative session, both chambers of the Illinois statehouse passed the Cannabis Regulation and Tax Act (HB1438-SFA2) to legalize cannabis and regulate its production, manufacture, and distribution.
"Cannabis criminalization in Illinois is coming to an end. While this bill isn't perfect, it does provide a pathway for adults to legally obtain and consume cannabis. It also expands access and rights for qualified medical patients. Importantly, the bill provides much needed relief to those most harmed by the legacy of prohibition and emphasizes giving those who have been most harmed by cannabis criminalization preference in establishing a foothold in this new industry," said Illinois NORML Executive Director Dan Linn. "We are confidant that this is the best bill we could get through the legislature at this time, but are adamant that Illinois must enact additional protections in the future, in particular the right of adults to home grow personal use amounts of cannabis."
"We're going to be able to look back five years from now and see that the quality of life in disadvantaged communities has been made better because of this legislation," said Chicago NORML Executive Director Edie Moore.
NORML is committed to the mission of ending cannabis prohibition, and after decades of hard work by dedicated volunteers and activists from coast-to-coast that mission is in reach following the passage of the Cannabis Regulation and Tax Act (HB1438-SFA2) by the Illinois Statehouse.
It is expected that Gov. Pritzker will sign the legislation.
Seniors say cannabis boosts quality of life: study
AURORA, Colo. — Seniors who report having consumed cannabis within the past year say that it improves their overall quality of life, according to survey data published in the journal Gerontology & Geriatric Medicine.
Researchers from the University of Colorado School of Medicine surveyed 274 older respondents (mean age = 72.5 years) regarding their cannabis use patterns. Authors reported, "Past year marijuana users reported improved overall health, quality of life, day-to-day functioning, and improvement in pain."
Respondents were most likely to report using cannabis to treat symptoms associated with arthritis as well as back pain, anxiety, and depression. Respondents also frequently reported consuming various formulations of cannabis, such as edibles and topical products.
Authors concluded, "[S]urveyed older persons aged more than 60 who have legal access to recreational and medical marijuana described multiple patterns of use of marijuana in the past year, and the majority felt that marijuana use had an overall positive impact on their quality of life."
The findings are similar to those of prior surveys showing increasing rates of cannabis use among seniors, many of whom report that it provides significant improvements to their quality of life.
Iowa guv vetoes medical cannabis expansion bill
DES MOINES, Iowa — Republican Gov. Kim Reynolds has vetoed legislation,  House File 732, that would have amended the state's low-THC access program.
The proposal would have expanded the pool of health professionals eligible to recommend medical cannabis products and would have opened the program up to those with severe or chronic pain. It also removed the three percent THC cap on medical cannabis products.
Gov. Reynolds said that she opposed changes to the law that would have allowed qualified patients to possess products with greater quantities of THC.
In her veto message, she stated: "Ultimately, I believe Iowa must proceed cautiously to ensure that any expansion of our medical CBD program is thoughtful and deliberate. … So I look forward to working with the Legislature and the Medical Cannabidiol Board to find an evidence-based THC limit that we can work to enact along with the rest of the provisions in House File 732 that I support. The health and safety of Iowans is too important for us not to get this right."
Cannabis Culture news in the Blade is provided in partnership with NORML. For more information, visit norml.org.
New Mexico guv signs marijuana legalization
Retail sales would begin by April 2022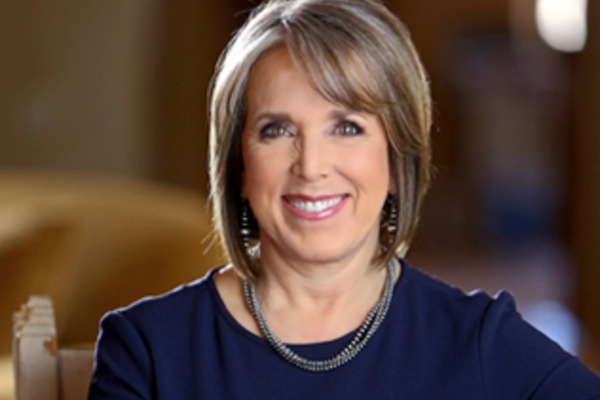 Democratic Gov. Michelle Lujan Grisham earlier this month signed two separate measures into law amending the state's marijuana policies. The first measure (House Bill 2) legalizes and regulates marijuana possession, production, and sales for adults. The second measure (Senate Bill 2) facilitates the automatic review and expungement of the records of those convicted of low-level marijuana offenses.
Lawmakers approved both bills during a special legislative session demanded by Gov. Lujan Grisham, who had been a vocal proponent of the reforms.
NORML State Policies Manager Carly Wolf said: "This is a day to celebrate! New Mexico will greatly benefit from this new revenue stream and the creation of thousands of jobs. Most notably though, legalization will spare thousands of otherwise law-abiding residents from arrest and a criminal record, and the state's new expungement law will help provide relief to many who are suffering from the stigma and other collateral consequences associated with a prior marijuana conviction."
The adult-use measure (House Bill 2) permits those ages 21 and older to legally purchase up to two ounces of marijuana and/or up to 16 grams of cannabis extract from licensed retailers. It also permits adults to home-cultivate up to six mature plants for their own personal use. Retail sales would begin by April 2022.
The expungement measure (Senate Bill 2) stipulates that those with past convictions for offenses made legal under this act are eligible for automatic expungement of their records. Those currently incarcerated for such offenses are eligible for a dismissal of their sentence. It's estimated that over 150,000 New Mexico residents are eligible for automatic expungement under this measure, according to the Department of Public Safety.
Cannabis Culture news in the Blade is provided in partnership with NORML. Visit norml.org for more information.
Delaware cannabis activists take on corporate marijuana
Criticism from medical marijuana operators claimed that HB150 offers too many cultivation and retail licenses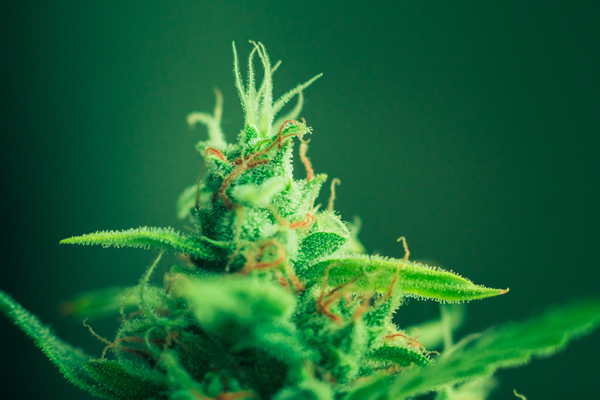 As the country moves forward with sweeping changes in cannabis policy reform, locals in Delaware are tangling with corporate, multi-state medical marijuana permit holders to pass a bill for full legalization.
Adult-use activists and registered medical patients were stunned to hear opposing testimony from Delaware's medical marijuana operators. Patients already deal with limited access and costly products. Now, many see the established industry voicing opposition as simply obstructing the progress of adult-use legislation. In response, some patients are now staging a boycott of the regulated dispensaries.
During the first committee hearing for HB150, Delaware's adult-use bill, four of the state's six currently licensed, multi-million dollar medical cannabis facilities offered negative testimony.
Zoë Patchell, executive director of Delaware CAN responded: "This market belongs to the long-time consumers, patients, and activists. We create the demand, we've been the ones driving the reform efforts, and we pay the prices at dispensaries. Cannabis is more than a market – cannabis is a community. These companies cannot reasonably fathom that we are going to purchase cannabis from any entity that has proven to put profits over patients. And now they seem willing to put consumers' lives and freedom at risk just to hold out for an unfair advantage in the industry."
These included publicly traded Columbia Care, "Fresh Delaware" aka CCRI, CannTech Research Inc., and the owner of EZY Venture aka "The Farm."
They all went on record condemning HB150, and pushing a false narrative about oversupply. The core demand from the permit cartel was some protection for their private business interests with guaranteed adult-use licenses.
Criticism from the medical marijuana operators claimed that HB150 offers too many new cultivation and retail licenses, underlined by deep yet unfounded fears that the new competition would put their companies out of business.
Patchell noted, "We are not going to sit back while multi-state corporate entities, that already monopolize East Coast medical markets, work to undermine our social equity and micro-license provisions."
Cannabis Culture news in the Blade is provided in partnership with NORML. Visit norml.org for more information.
Virginia marijuana legalization takes effect July 1
Adult possession of cannabis up to one ounce without penalty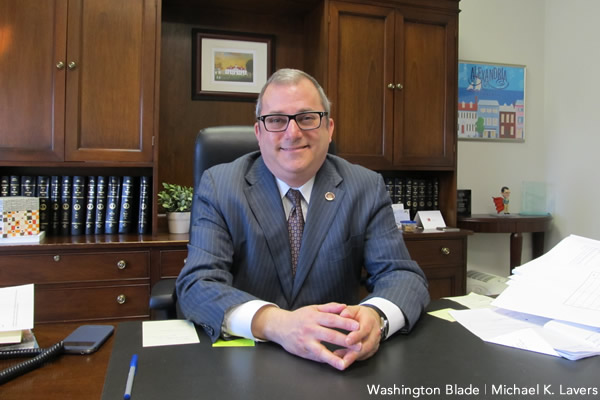 Following legislative approval of Democratic Gov. Ralph Northam's amendments to Senate Bill 1406 and House Bill 2312, Virginia became the first southern state to legalize the possession and use of marijuana by adults.
Senate Bill 1406, introduced by Sen. Adam Ebbin (D-30) and Senate President Pro Tempore Senator Louise Lucas (D-18), and House Bill 2312, patroned by House Majority Leader Delegate Charniele Herring (D-46), establish a statutory timeline for the legalization of the commercial marijuana market in Virginia. The measure also permits for the personal possession and cultivation of cannabis by those ages 21 or older.
Last week, Gov. Northam recommended changes to the legislation to permit the personal use provisions of the law to take effect on July 1, 2021 rather than on January 1, 2024, the enactment date initially approved by lawmakers. A majority of the legislature concurred with that change.
Therefore, beginning July 1, 2021, adults will be permitted to possess up to one ounce of marijuana and to cultivate up to four cannabis plants per household without penalty.
The timeline by which state regulators have to enact provisions licensing commercial cannabis production and sales remains July 1, 2024.
Commenting on final passage, NORML Development Director Jenn Michelle Pedini, who also serves as executive director of Virginia NORML, said: "This is an incredible victory for Virginia. Legalization will bring an end to the thousands of low-level marijuana infractions occurring annually in the Commonwealth — ending a discriminatory practice that far too often targets Virginians who are young, poor, and people of color."
Majority Leader Charniele Herring added: "It is a huge day for equity in the Commonwealth. Virginia is now the first state in the South to legalize recreational marijuana use, and I am so proud to have been able to carry this monumental legislation."
Sen. Ebbin said, "The passage of SB1406 caps off years of struggle to reform our broken and outdated marijuana laws and begins the deliberate steps to repeal the harms of the failed prohibition. I am thankful to NORML, the governor, and my colleagues for moving this 283 bill from inception to passage over the last four months, and look forward to continuing to partner with them to establish a regulated, equity focused, adult-use marketplace in the coming years."
Newly released statewide polling data finds that 68 percent of registered voters in Virginia, including majorities of Democrats and Republicans, support legalizing marijuana for adults.
Additional amendments added by Gov. Northam will allow the sealing of records related to crimes involving the misdemeanor possession of marijuana with the intent to distribute. Those records will begin to be sealed starting on July 1, 2021. Separate legislation enacted in 2020 previously sealed records related to misdemeanor marijuana possession.
Records specific to the simple possession of marijuana and/or misdemeanor possession with intent to distribute records will be automatically expunged no later than 2025. Those with records specific to crimes involving the felony possession of marijuana with the intent to distribute may begin to petition the courts for an expounging of their records in 2025.
The bill also allows for the re-sentencing of individuals currently incarcerated for marijuana-related offenses. The measure permits those individuals to have a hearing before the court that originally sentenced them, with legal counsel provided for indigent individuals. However, this portion of the bill must be reenacted in 2022.
The legislation also establishes an independent agency, the Virginia Cannabis Control Authority, to oversee the establishment of regulations that will govern the adult-use market. This agency is set to convene this summer. The remainder of the 300-page bill, which details the regulatory and market structure and social equity provisions, is subject to a second review and vote by the Assembly next year.
Cannabis Culture news in the Blade is provided in partnership with NORML. Visit norml.org for more information.