State Dept. defends ban on Pride flags at U.S. embassies
Spokesperson insists Pompeo 'respects the dignity of every individual'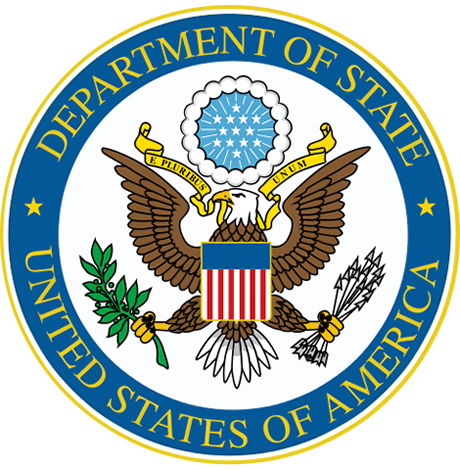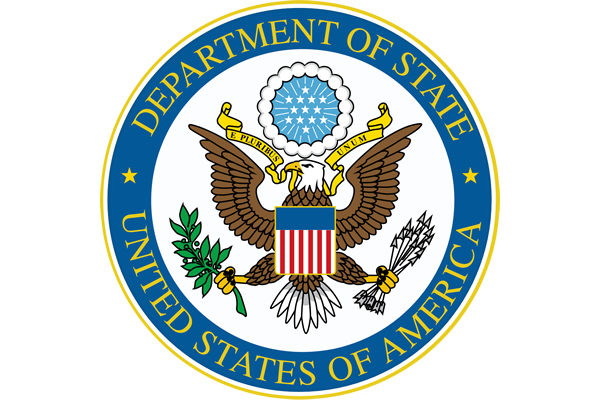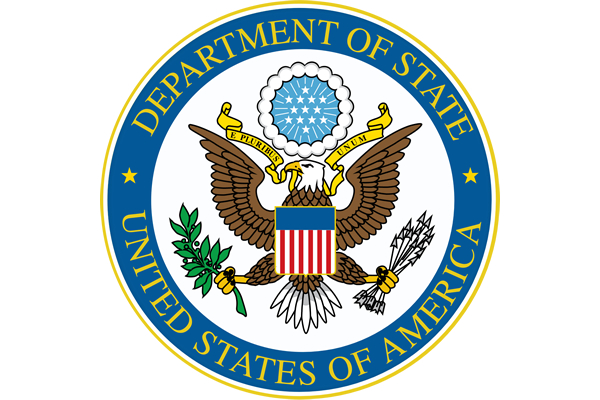 The State Department on Monday defended the Trump administration's approach to LGBT rights and Pride Month, despite a new policy barring U.S. embassies from flying Pride flags at U.S. embassies.
State Department spokesperson Morgan Ortagus, a former Fox News contributor on national security issues, insisted during a news conference when asked about the flag policy the Trump administration is observing Pride Month.
"Pride Month that we're in right now is celebrated around the world by many State Department employees, by many embassies," Ortagus said.
Last week, the State Department hosted an event to celebrate coordinated with GLIFAA, the affinity group for its LGBT employees and foreign service officers. On travel with President Trump in Europe, Secretary of State Mike Pompeo didn't attend. The Pride celebration was also closed to the public and the press.
Ortagus insisted Pompeo, who's responsible for the anti-Pride flag policy, still "respects the dignity of every individual."
"The secretary has the position that as it relates to the flagpole that only the American flag should be flown there, but, of course, as he said in his congressional testimony respects the dignity of every individual and I think all of you can do a simple, easy Google or Twitter search and see the pictures of members, embassies and members, ambassadors, people of the foreign service celebrating Pride throughout the world," Ortagus said.
As first reported by Josh Lederman at NBC News, U.S. embassies at the beginning of Pride month were denied permission to display the Pride flag on their official flag poles.
Previously, the flying of Pride flags at U.S. embassies has become common as a sign of U.S. solidarity with the LGBT community overseas. Embassies had been free to display the Pride flag on their official flagpoles during the Obama administration and the first two years of the Trump administration.
The new anti-Pride flag policy stands in contrast to President Trump recognizing Pride Month in a tweet, making him the first Republican U.S. president to acknowledge June as Pride Month, as well as a global initiative he recognized to decriminalize homosexuality. U.S. Ambassador to Germany Richard Grenell, the highest-ranking openly gay person in the Trump administration, is spearheading the initiative.
In addition to refusing to allow U.S. embassies to display the Pride flag on their official flagpoles, Pompeo neglected to issue statements this year, unlike in 2018 recognizing Pride Month or the International Day Against Homophobia & Transphobia.
Asked about the absence of these statements, Ortagus deflected and again referred to Pompeo's general belief in the dignity of individuals.
"As I said, the secretary said in his testimony, he respects the dignity of every individual and of every human life. He remains committed to this effort around the world," Ortagus said.
Ortagus alluded to the Treasury Department sanctioning a Chechen group and five individuals, including at least three Russians, for alleged extrajudicial killings and torture of LGBT individuals, although she couldn't immediately remember when the sanctions were instituted, on whom and for exact purpose.
"I think it was just a couple weeks ago (I'd have to look at the specific date) we had Magnitsky sanctions (I'll have to get a specific name for you) on an individual who, of course, was persecuting people of the LGBTQ community," Ortagus said.
In a bizarre pivot, Ortagus then touted Pompeo's commitment to religious freedom, which is often code among social conservatives to mean anti-LGBT discrimination.
Ortagus said Pompeo will host an upcoming summit on international religious freedom. Last year, Family Research Council, an anti-LGBT group designated a hate group by the Southern Policy Law Center, was a featured participant at the event.
"The secretary will, of course, next month, host the religious freedom forum that he also had last year, and he works around the world in these meetings to talk about religious freedom, religious liberty, and that's something that I know is very dear to him," Ortagus said.
Despite State Department policy, many U.S. embassies, including those in South Korea, China and Nepal, are reportedly still displaying the Pride flag in places other than the official flag pole.
Asked whether the Pride flags seen in places other than the flagpole are in violation of Pompeo's edict, Ortagus said, "No."
Ortagus denied U.S. embassies are defying the policy, asserting, "There's no violation."
Asked to clarify whether it's OK for U.S. embassies to fly the Pride flag as long as it's not on a flagpole, Ortagus replied, "That's correct."
Watch a video of Ortagus defending the Pride flag policy here:
Va. Senate subcommittee tables anti-transgender student athlete bill
Virginia Beach Republican introduced SB 766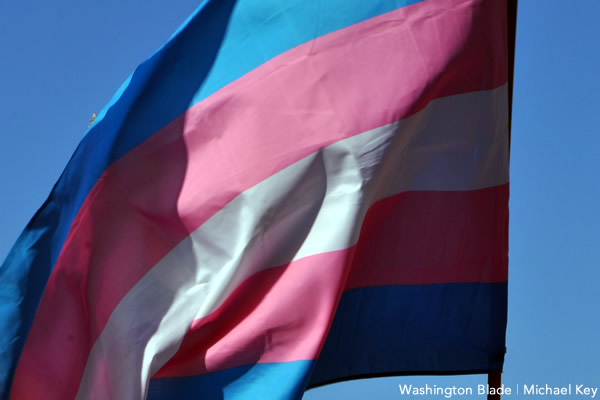 A Virginia Senate subcommittee on Thursday tabled a bill that would have banned transgender students from joining school sports teams that are consistent with their gender identity.
Senate Bill 766, which state Sen. Jennifer Kiggans (R-Virginia Beach) introduced on earlier this month, would have required "each elementary or secondary school or a private school that competes in sponsored athletic events against such public schools to designate athletic teams, whether a school athletic team or an intramural team sponsored by such school, based on biological sex as follows: (i) 'males,' 'men,' or 'boys'; (ii) 'females,' 'women,' or 'girls'; or (iii) 'coed' or 'mixed.'"
"SB 766 (trans sports ban) was passed by indefinitely (it died!) after a long line of speakers testified against it, affirming trans students' rights to participate in sports just like their cisgender peers," tweeted the American Civil Liberties Union of Virginia after the vote. "Trans students belong in sports. Period."
Republican Gov. Glenn Youngkin during his campaign said he does not support allowing trans children to play on sports teams that are consistent with their gender identity.
The General Assembly's 2022 legislative session began on Jan. 12 with Republicans in control of the House of Delegates. Democrats still control the Senate by a 21-19 margin.
A bill that would have eliminated the requirement that school districts implement the Virginia Department of Education's trans and non-binary student guidelines died in a Senate subcommittee on Thursday. The Senate General Laws and Technology on Thursday also tabled a religious freedom measure that would have undermined Virginia's LGBTQ-inclusive nondiscrimination law.
Two anti-LGBTQ bills die in Va. Senate
Democrats maintain 21-19 majority in chamber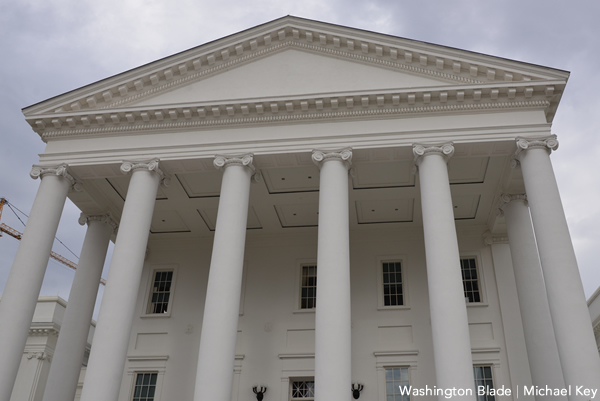 Two anti-LGBTQ bills died in the Virginia Senate on Thursday.
A Senate Education subcommittee voted against state Sen. Travis Hackworth (R-Tazewell County)'s Senate Bill 20, which would have eliminated the requirement that school districts must implement the Virginia Department of Education's transgender and non-binary student guidelines.
The Senate General Laws and Technology Committee in an 8-7 vote tabled state Sen. Mark Peake (R-Lynchburg)'s Senate Bill 177, a religious freedom measure that critics contend would have allowed anti-LGBTQ discrimination in housing.
Virginia's statewide nondiscrimination law includes sexual orientation and gender identity. Peake's bill would have removed "the provision of the exemption for religious organizations under the Virginia Fair Housing Law that denies such exemption where the membership in such religion is restricted on account of race, color, national origin, sex, elderliness, familial status, sexual orientation, gender identity, military status, or disability."
The General Assembly's 2022 legislative session began on Jan. 12 with Republicans in control of the House of Delegates. Republican Gov. Glenn Youngkin took office three days later.
Democrats, who maintain a 21-19 majority in the state Senate, have vowed to block any anti-LGBTQ bill.
State Department reiterates concerns over Chechnya human rights record
Anti-LGBTQ crackdown continues to spark outrage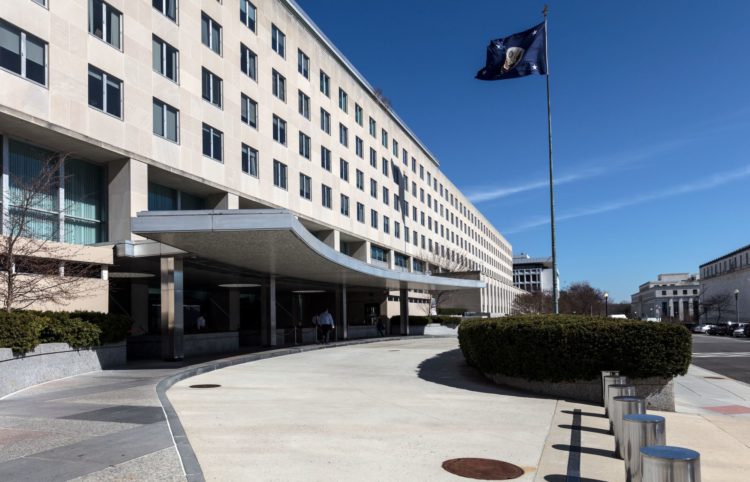 The State Department on Thursday reiterated its concerns over Chechnya's human rights record that includes an ongoing anti-LGBTQ crackdown.
"We reject Chechnya Head Ramzan Kadyrov's baseless attempts to malign human rights defenders and independent journalists and we urge him to end authorities' targeting of those who dissent, LGBTQI+ persons, members of religious and ethnic minority groups, and others, including through reprisals against their family members," said spokesperson Ned Price in a statement. "We call on Russian federal authorities to refrain from enabling repressive acts, including acts of transnational repression, originating in Chechnya and to bring those responsible for continuing egregious human rights violations in Chechnya to justice consistent with the law of the Russian Federation and Russia's international human rights obligations."
Price in his statement also said the U.S. "is troubled by continuing reports of abductions and arbitrary detentions carried out by authorities in Russia's Republic of Chechnya, including dozens of reported abductions and arbitrary detentions in recent weeks targeting the relatives of Chechen human rights defenders and dissidents."
"In addition to cases within Chechnya, there have been numerous instances of individuals being detained in other parts of the Russian Federation and forcibly transferred to Chechnya, such as Zarema Musayeva, the mother of human rights lawyer Abubakar Yangulbayev. Musayeva was taken from Nizhny Novgorod last week," said Price. "We call for the immediate release of all who have been unjustly detained. We are also concerned by reports that Chechen authorities are using such pressure tactics against the relatives in Chechnya of dissidents living outside the Russian Federation. Such acts, which harm entire families, is an especially pernicious form of repression."
The anti-LGBTQ crackdown in Chechnya continues to spark worldwide outrage.
Chechen authorities in April 2020 arrested two brothers, Salekh Magamadov and Ismail Isaev, after they made a series of posts on Osal Nakh 95, a Telegram channel that Kadyrov's opponents use. Magamadov and Isaev were reportedly forced to make "apology videos" after they were tortured.
The Russian LGBT Network helped the brothers flee Chechnya, but Russian police last February arrested them in Nizhny Novgorod. Chechen authorities brought them back to Chechnya.
Magamadov and Isaev last month reportedly began a hunger strike after a judge denied their request to have another court hear their case. The Crisis Group "North Caucasus SOS" that represents the brothers said the Supreme Court of Chechnya on Wednesday denied their request for a different venue.