June 10, 2019 at 6:30 pm EDT | by Chris Johnson
State Dept. defends ban on Pride flags at U.S. embassies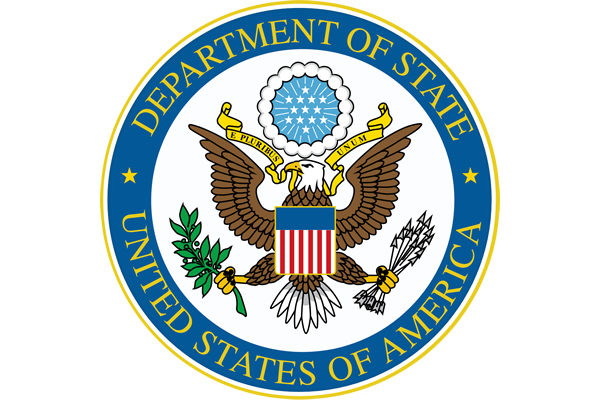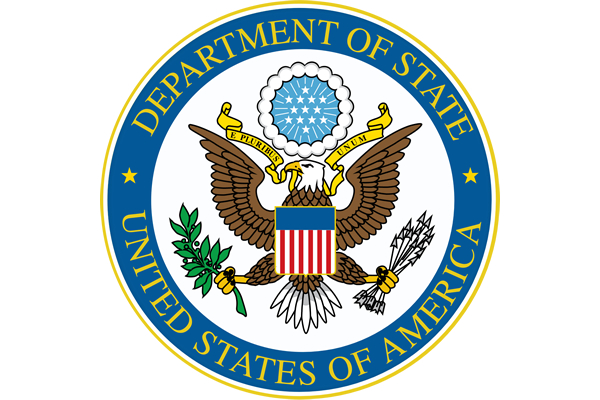 The State Department on Monday defended the Trump administration's approach to LGBT rights and Pride Month, despite a new policy barring U.S. embassies from flying Pride flags at U.S. embassies.
State Department spokesperson Morgan Ortagus, a former Fox News contributor on national security issues, insisted during a news conference when asked about the flag policy the Trump administration is observing Pride Month.
"Pride Month that we're in right now is celebrated around the world by many State Department employees, by many embassies," Ortagus said.
Last week, the State Department hosted an event to celebrate coordinated with GLIFAA, the affinity group for its LGBT employees and foreign service officers. On travel with President Trump in Europe, Secretary of State Mike Pompeo didn't attend. The Pride celebration was also closed to the public and the press.
Ortagus insisted Pompeo, who's responsible for the anti-Pride flag policy, still "respects the dignity of every individual."
"The secretary has the position that as it relates to the flagpole that only the American flag should be flown there, but, of course, as he said in his congressional testimony respects the dignity of every individual and I think all of you can do a simple, easy Google or Twitter search and see the pictures of members, embassies and members, ambassadors, people of the foreign service celebrating Pride throughout the world," Ortagus said.
As first reported by Josh Lederman at NBC News, U.S. embassies at the beginning of Pride month were denied permission to display the Pride flag on their official flag poles.
Previously, the flying of Pride flags at U.S. embassies has become common as a sign of U.S. solidarity with the LGBT community overseas. Embassies had been free to display the Pride flag on their official flagpoles during the Obama administration and the first two years of the Trump administration.
The new anti-Pride flag policy stands in contrast to President Trump recognizing Pride Month in a tweet, making him the first Republican U.S. president to acknowledge June as Pride Month, as well as a global initiative he recognized to decriminalize homosexuality. U.S. Ambassador to Germany Richard Grenell, the highest-ranking openly gay person in the Trump administration, is spearheading the initiative.
In addition to refusing to allow U.S. embassies to display the Pride flag on their official flagpoles, Pompeo neglected to issue statements this year, unlike in 2018 recognizing Pride Month or the International Day Against Homophobia & Transphobia.
Asked about the absence of these statements, Ortagus deflected and again referred to Pompeo's general belief in the dignity of individuals.
"As I said, the secretary said in his testimony, he respects the dignity of every individual and of every human life. He remains committed to this effort around the world," Ortagus said.
Ortagus alluded to the Treasury Department sanctioning a Chechen group and five individuals, including at least three Russians, for alleged extrajudicial killings and torture of LGBT individuals, although she couldn't immediately remember when the sanctions were instituted, on whom and for exact purpose.
"I think it was just a couple weeks ago (I'd have to look at the specific date) we had Magnitsky sanctions (I'll have to get a specific name for you) on an individual who, of course, was persecuting people of the LGBTQ community," Ortagus said.
In a bizarre pivot, Ortagus then touted Pompeo's commitment to religious freedom, which is often code among social conservatives to mean anti-LGBT discrimination.
Ortagus said Pompeo will host an upcoming summit on international religious freedom. Last year, Family Research Council, an anti-LGBT group designated a hate group by the Southern Policy Law Center, was a featured participant at the event.
"The secretary will, of course, next month, host the religious freedom forum that he also had last year, and he works around the world in these meetings to talk about religious freedom, religious liberty, and that's something that I know is very dear to him," Ortagus said.
Despite State Department policy, many U.S. embassies, including those in South Korea, China and Nepal, are reportedly still displaying the Pride flag in places other than the official flag pole.
Asked whether the Pride flags seen in places other than the flagpole are in violation of Pompeo's edict, Ortagus said, "No."
Ortagus denied U.S. embassies are defying the policy, asserting, "There's no violation."
Asked to clarify whether it's OK for U.S. embassies to fly the Pride flag as long as it's not on a flagpole, Ortagus replied, "That's correct."
Watch a video of Ortagus defending the Pride flag policy here: