State Dept. defends ban on Pride flags at U.S. embassies
Spokesperson insists Pompeo 'respects the dignity of every individual'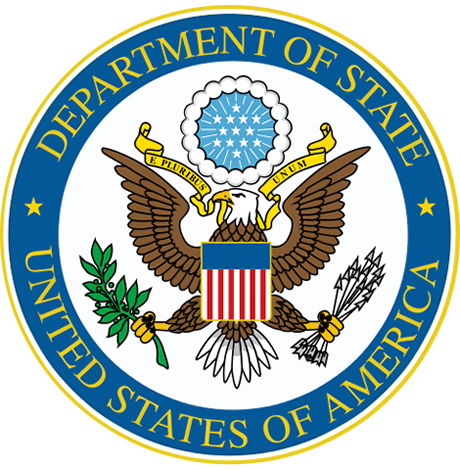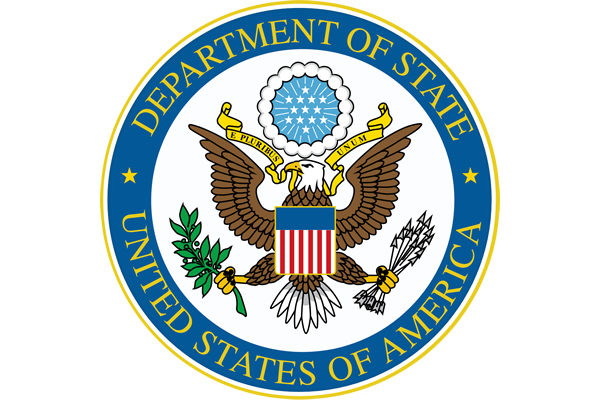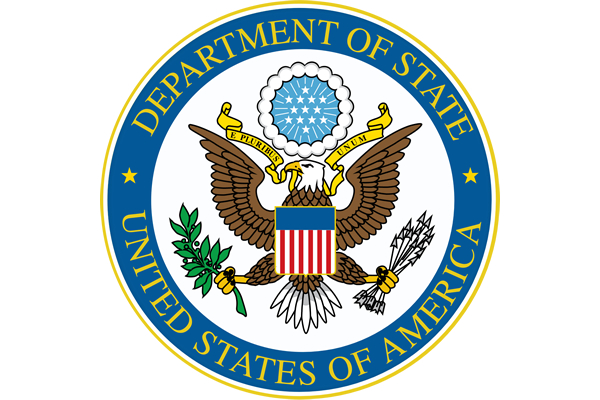 The State Department on Monday defended the Trump administration's approach to LGBT rights and Pride Month, despite a new policy barring U.S. embassies from flying Pride flags at U.S. embassies.
State Department spokesperson Morgan Ortagus, a former Fox News contributor on national security issues, insisted during a news conference when asked about the flag policy the Trump administration is observing Pride Month.
"Pride Month that we're in right now is celebrated around the world by many State Department employees, by many embassies," Ortagus said.
Last week, the State Department hosted an event to celebrate coordinated with GLIFAA, the affinity group for its LGBT employees and foreign service officers. On travel with President Trump in Europe, Secretary of State Mike Pompeo didn't attend. The Pride celebration was also closed to the public and the press.
Ortagus insisted Pompeo, who's responsible for the anti-Pride flag policy, still "respects the dignity of every individual."
"The secretary has the position that as it relates to the flagpole that only the American flag should be flown there, but, of course, as he said in his congressional testimony respects the dignity of every individual and I think all of you can do a simple, easy Google or Twitter search and see the pictures of members, embassies and members, ambassadors, people of the foreign service celebrating Pride throughout the world," Ortagus said.
As first reported by Josh Lederman at NBC News, U.S. embassies at the beginning of Pride month were denied permission to display the Pride flag on their official flag poles.
Previously, the flying of Pride flags at U.S. embassies has become common as a sign of U.S. solidarity with the LGBT community overseas. Embassies had been free to display the Pride flag on their official flagpoles during the Obama administration and the first two years of the Trump administration.
The new anti-Pride flag policy stands in contrast to President Trump recognizing Pride Month in a tweet, making him the first Republican U.S. president to acknowledge June as Pride Month, as well as a global initiative he recognized to decriminalize homosexuality. U.S. Ambassador to Germany Richard Grenell, the highest-ranking openly gay person in the Trump administration, is spearheading the initiative.
In addition to refusing to allow U.S. embassies to display the Pride flag on their official flagpoles, Pompeo neglected to issue statements this year, unlike in 2018 recognizing Pride Month or the International Day Against Homophobia & Transphobia.
Asked about the absence of these statements, Ortagus deflected and again referred to Pompeo's general belief in the dignity of individuals.
"As I said, the secretary said in his testimony, he respects the dignity of every individual and of every human life. He remains committed to this effort around the world," Ortagus said.
Ortagus alluded to the Treasury Department sanctioning a Chechen group and five individuals, including at least three Russians, for alleged extrajudicial killings and torture of LGBT individuals, although she couldn't immediately remember when the sanctions were instituted, on whom and for exact purpose.
"I think it was just a couple weeks ago (I'd have to look at the specific date) we had Magnitsky sanctions (I'll have to get a specific name for you) on an individual who, of course, was persecuting people of the LGBTQ community," Ortagus said.
In a bizarre pivot, Ortagus then touted Pompeo's commitment to religious freedom, which is often code among social conservatives to mean anti-LGBT discrimination.
Ortagus said Pompeo will host an upcoming summit on international religious freedom. Last year, Family Research Council, an anti-LGBT group designated a hate group by the Southern Policy Law Center, was a featured participant at the event.
"The secretary will, of course, next month, host the religious freedom forum that he also had last year, and he works around the world in these meetings to talk about religious freedom, religious liberty, and that's something that I know is very dear to him," Ortagus said.
Despite State Department policy, many U.S. embassies, including those in South Korea, China and Nepal, are reportedly still displaying the Pride flag in places other than the official flag pole.
Asked whether the Pride flags seen in places other than the flagpole are in violation of Pompeo's edict, Ortagus said, "No."
Ortagus denied U.S. embassies are defying the policy, asserting, "There's no violation."
Asked to clarify whether it's OK for U.S. embassies to fly the Pride flag as long as it's not on a flagpole, Ortagus replied, "That's correct."
Watch a video of Ortagus defending the Pride flag policy here:
Cubans approve marriage equality-inclusive family code
Referendum took place amid continued government persecution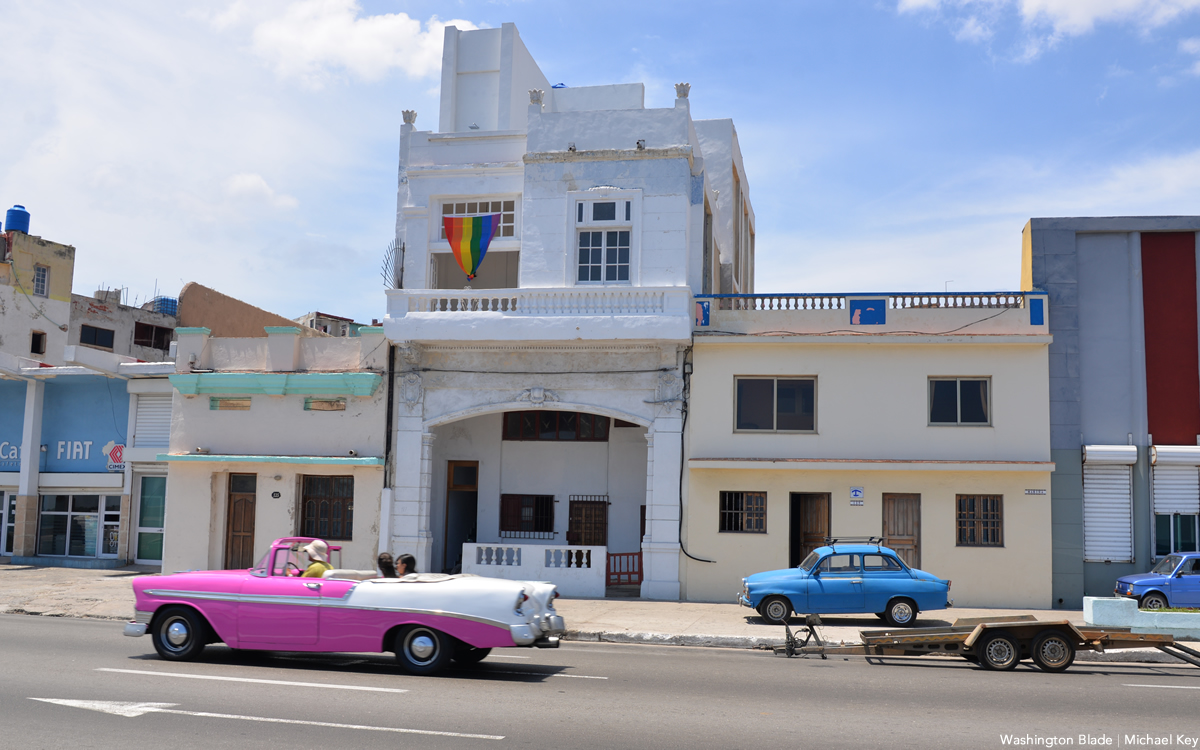 Cubans on Sunday approved a new family code that extends marriage and adoption rights to same-sex couples.
Gramna, the official newspaper of the Cuban Communist Party, on Monday reported 66.9 percent of Cubans who participated in the referendum voted in favor of the new family code.
"Sept. 25, 2022, is already a historic day," said Gramna. "The island has once again demonstrated that the revolution will never stop in its quest for more justice, independent of its adversaries. The road has never been easy, but it is very worthy."
Mariela Castro, the daughter of former President Raúl Castro who spearheads LGBTQ and intersex issues in Cuba as director of the country's National Center for Sexual Education, is among those who support the new family code. Mariela Castro on Sunday posted to her Facebook page a picture of her voting for it in Havana, the Cuban capital.
"I voted yes for Cuban families, for a socialist Cuba, for the world's most revolutionary and humanist family code, for a socialist state built upon rights and social justice that recognizes and protects all families," said Mariela Castro after she voted.
The Cuban government in the years after the 1959 revolution that brought Mariela Castro's uncle, Fidel Castro, to power, sent gay men and others to work camps. Cubans with AIDS were forcibly quarantined in state-run sanitaria until 1993.
Cuba joins Costa Rica, Colombia, Ecuador, Brazil, Argentina, Uruguay, Chile, Mexico City and several Mexican states that have extended marriage rights to same-sex couples. Puerto Rico, the U.S. Virgin Islands, Aruba, Curaçao, Bonaire, French Guiana, Guadeloupe, Martinique, St. Barthélemy, St. Martin, Sint Maarten, Sint Eustatius and Saba also have marriage equality.
Cuban government critics face harassment, arrest
Sunday's referendum took place nearly four years after Cuban voters overwhelmingly approved their country's new constitution. The government's decision to remove a marriage equality amendment that religious groups had publicly criticized sparked outrage among independent LGBTQ and intersex activists.
LGBTQ and intersex Cubans and others who publicly criticize the Cuban government also continue to face harassment, discrimination and arrest.
Maykel González Vivero, editor of Tremenda Nota, the Washington Blade's media partner in Cuba, is among the hundreds of people who were arrested during anti-government protests that took place across the country on July 11, 2021. The U.S. in 2019 granted asylum to Yariel Valdés González, a Blade contributor who suffered persecution in Cuba because he is a journalist.
Yoan de la Cruz, a gay man who used Facebook Live to livestream the first July 11 protest that took place in San Antonio de los Baños in Artemisa province. De La Cruz subsequently received a 6-year prison sentence, but he was released on house arrest in May.
Brenda Díaz, a transgender woman with HIV who participated in a July 11 protest in Güira de Melena in Artemisa province, has been sentenced to 14 years in prison. The State Department has said it is "very concerned" about Díaz's health and well-being and urged the Cuban government to release her.
Arlington candidates greet LGBTQ voters at 'Ice Cream Social'
150 turn out at home of gay bar owner Freddie Lutz
About a dozen elected officials or candidates running for public office this year in Arlington, Va. and surrounding Northern Virginia areas expressed strong support for LGBTQ rights at an event organized by the Arlington Gay & Lesbian Alliance (AGLA) that drew more than 150 LGBTQ and allied residents of Northern Virginia.
The event, billed as an Ice Cream Social, took place on Sunday, Sept. 25 at the Arlington home of Freddie Lutz, the owner of the Arlington gay bar Freddie's Beach Bar and the nearby restaurant Federico's, and Lutz's husband Johnny Cervantes. The two served as hosts for an event that appeared more like a meet-and-greet for local politicians.
Throughout the event attendees had access to unlimited free servings of ice cream from a commercial ice cream vendors truck parked in the driveway of Lutz and Cervante's house.
Among those who spoke at the event was gay Virginia State Sen. Adam Ebbin (D), whose district includes parts of Arlington, Alexandria, and Fairfax County. Ebbin, along with several of the other speakers, expressed strong opposition to Virginia Gov. Glenn Youngkin's recently proposed policy guidelines for transgender students in the state's public schools.
The proposed policy, which Youngkin says will take effect after a 30-day period of public comment, rescinds the trans supportive school policies put in place by former Gov. Ralph Northam's administration that allowed trans students to use the bathrooms, changing rooms and other facilities that match their gender identity.
Under the new policy guidelines released by the state's Department of Education, whose leaders were appointed by Youngkin, the state's 133 school districts must require transgender students to access school facilities and programs that match their biological gender. They also require teachers and school officials to inform parents if their child attempts to present as transgender in school, a development that critics say is the equivalent of "outing" trans kids in a way that could create mental health issues.
"We want to be clear that we value our transgender students," Ebbin told the gathering. "The governor is bullying and endangering students for cheap political points," he said. "And his new guidelines are in violation of not just federal court rulings but of the Virginia Human Rights Act, which explicitly states that there shall be no discrimination against transgender people, including in public schools," Ebbin said.
Others who expressed similar views along with general support for LGBTQ rights, including marriage equality, were State Sen. Barbara Tavola (D-Arlington), and Virginia House of Delegates members Alfonso Lopez (D-Arlington/Fairfax Counties), Patrick Hope (D-Arlington), and Elizabeth Bennett-Parker (D-Arlington/Alexandria/Fairfax).
Bennett-Parker defeated gay House of Delegates member Mark Levine in the June 2021 Democratic primary. Like others who spoke at the AGLA event, Bennett-Parker urged LGBTQ residents of Northern Virginia to do all they can to support state, local, and congressional Democrats in this year's election and in 2023, when the entire Virginia General Assembly is up for election.
"We need your help to make sure we maintain a commonwealth that will be safe and welcoming and inclusive towards all," she said.
Arlington County Board members Matt de Ferranti and Cattie Cristol said they and their colleagues on the Arlington Board, which serves as the county's legislative body, would continue their strong support for the LGBTQ community. De Ferranti noted that the board's recent legislative actions in support of LGBTQ rights prompted the Human Rights Campaign, the nation's largest LGBTQ rights organization, to award Arlington a 100 percent rating among municipalities nationwide on LGBTQ-related issues.
AGLA Treasurer Daniel Hays, who served as moderator for the part of the event in which the candidates or public officials spoke, said the LGBTQ group invited all candidates and elected officials representing Arlington to attend and speak at the event, including Republicans and independents as well as Democrats.
Among those who spoke were Karina Lipsman, the Republican candidate running against incumbent U.S. Rep. Don Beyer (D-Arlington), a longtime supporter of LGBTQ rights.
"I am pro-marriage equality," said Lipsman, who identified herself as "the only Ukrainian born refugee immigrant running for Congress in the entire country."
Also speaking was Matthew Hurtt, communications director for the Arlington County Republican Committee.
The LGBTQ attendees, which local activists say was reflective of the largely Democratic electorate of Arlington and Northern Virginia in general, responded with polite applause for Lipsman and Hurtt as well as for Adam Theo, a candidate for the Arlington County Board who described himself as a progressive libertarian running as an independent.
One of the final speakers was gay D.C. Advisory Neighborhood Commissioner Travis Swanson of ANC 7B03 in Ward 7, who thanked the speakers for their support of the LGBTQ community and called on those attending the event to urge their members of Congress to support D.C. statehood.
"AGLA is not endorsing any of the candidates you heard today," Hays told the gathering in closing remarks, noting that it is a nonpartisan group.
"However, what we strongly endorse is that you go out and make sure you are fully aware of what the individuals who are asking for your vote to be able to have another two years or four years or six years in office, that you know exactly what they've done or what they're going to do," he said.
Elton John performs at White House
President, first lady honored British pop icon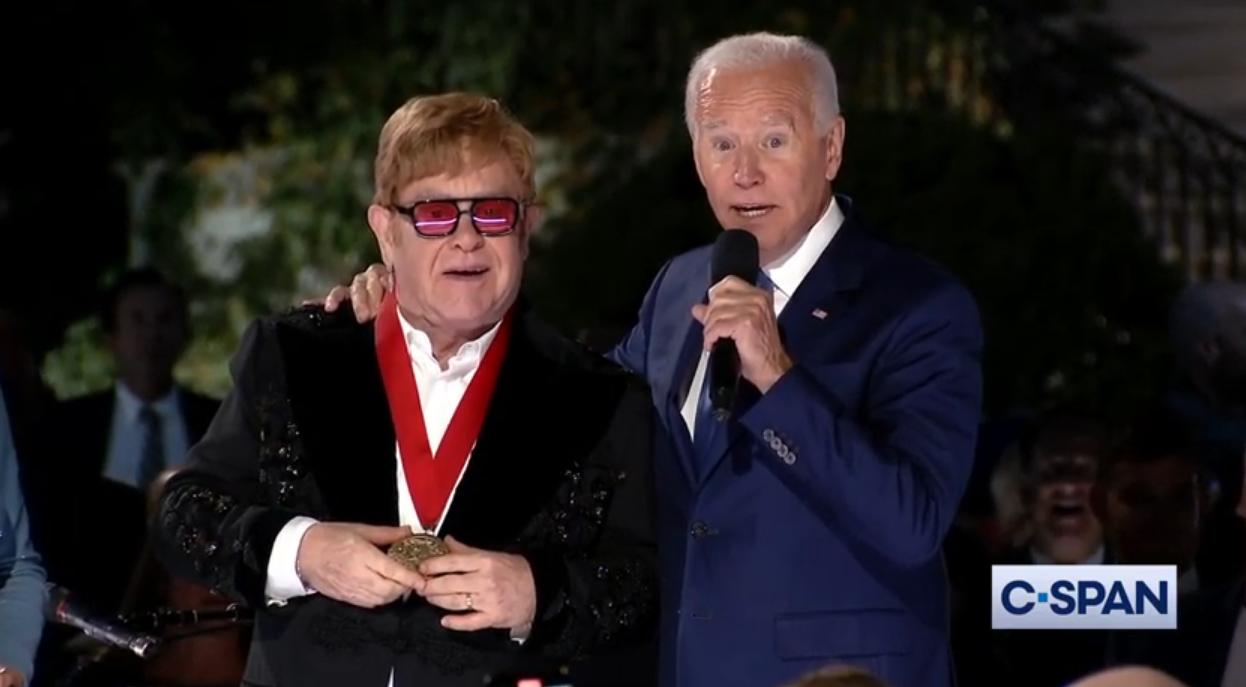 After a performance from a repertoire of the best known hits from his songbook in a special musical concert at the White House Friday evening, Elton John was called to the podium where, accompanied by the first lady Jill Biden, President Joe Biden surprised the iconic British singer-songwriter with an award.
The president presented John with the National Humanities Medal for his advocacy work in recognition of LGBTQ rights and tireless activism against the global HIV/AIDS crisis disease through his contributions in music and the arts.
The National Humanities Medal, inaugurated in 1997, honors individuals or groups whose work has deepened the nation's understanding of the humanities and broadened its citizens' engagement with history, literature, languages, philosophy and other humanities subjects.
A stunned John was moved to tears. After the president had the citation read by a military aide and hung the medal around the singer's neck, Biden told the audience gathered, "I think we surprised him" to which they cheered and applauded.
The medal's citation read in part that it was honoring John "for moving our souls with his powerful voice and one of the defining song books of all time. An enduring icon and advocate with absolute courage, who found purpose to challenge convention, shatter stigma and advance the simple truth — that everyone deserves to be treated with dignity and respect."
Visibly moved, the iconic musician and performer said: "I just said to the first lady, I'm never flabbergasted — but I'm flabbergasted and humbled and honored by this incredible award from the United States of America. I will treasure this so much — I will make me double my efforts to make sure this disease goes away. Your kindness — America's kindness to me as a musician is second to none, but in the war against AIDS and HIV it's even bigger and I can't thank you enough … I'm really emotional about this — thank you."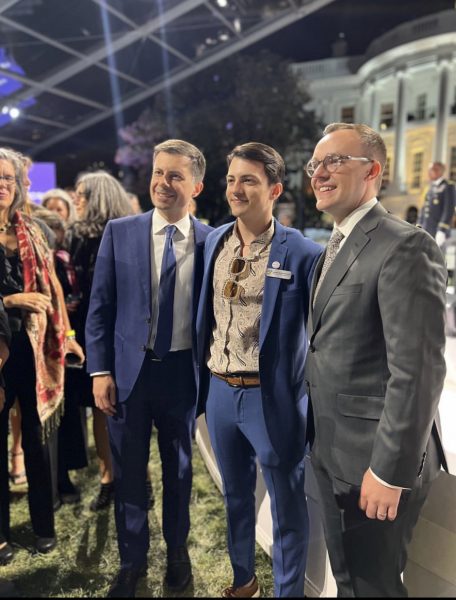 The special gathering held under a vaulted glass and aluminum "tent" on the South Lawn of the White House was attended by 2,000 guests including former first lady Laura Bush, House Speaker Nancy Pelosi (D-Calif.) and Transportation Secretary Pete Buttigieg, his husband Chasten, as well as teachers, nurses, LGBTQ advocates and military families, who the White House had dubbed "everyday history-makers."
During a pause in his performance earlier, the singer addressed Bush, praising her husband, former President George W. Bush's ongoing work on the Presidential Emergency Plan for AIDS Relief, which President Bush had initiated while in office and is credited with saving millions of lives across the African continent and helping to change the trajectory of the HIV/AIDS crisis globally.
"I want to say to the first lady, President Bush accelerated the whole thing with his PEPFAR bill. It was the most incredible thing," he said to Laura Bush.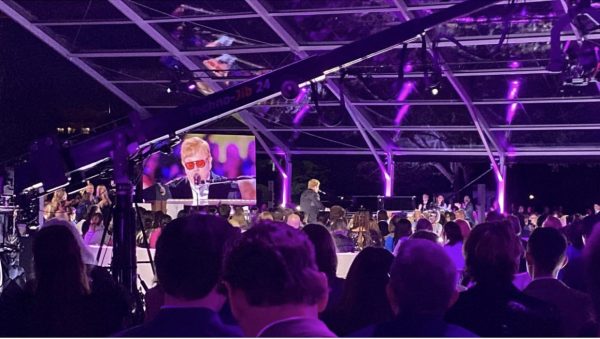 Biden awards Elton John with National Humanities Medal
Full text of the president and the first lady's remarks:
THE FIRST LADY:  Hello! Good evening. Thank you, Athen. It's leaders like you, those helping the next generation live authentically and find their voice, who make me so hopeful for our future.

And thank you to Paul Buccieri and A&E for helping us put this event together.

Isn't this incredible?    

First Lady Laura Bush is with us tonight. And, Laura, it's such an honor to welcome you and your family back to the White House. 

And finally, I want to say what a joy it is to be here with the man who has inspired, supported, and loved Sir Elton John for so many years: His husband, David. 

Few things have the power to bring us together like music. It can compel us to move as one on the dance floor, to sing along with strangers when we hear that familiar tune. It's a voice for the feelings we can't always define. 

When the piano plays, the strings swell, the drums beat in time with our hearts, we find joy or a balm for our sorrows or the harmonies that tell us we aren't alone. 

And in that spirit, as we celebrate Elton John's music, we also celebrate you — everyday history-makers. 

Many of you are my colleagues — fellow teachers, like Leah Michael Dillard. (Applause.)  Love the teachers! So, Leah has taught 7th grade English for 20 years. And, Leah, your students are better thinkers and more engaged citizens because of you. 

We also have first responders and healthcare heroes like — like Dr. Amber Pearson. Amber was the first person in her family to go to college. And it wasn't easy. She worked multiple jobs, took out loan, and when she finally reached her dream, she gave back to others, as an audiologist for veterans and their families, serving the women and men who serve us so well. 

And in this crowd are leaders of the beautiful, bold, and diverse future we are building together, like Javier Gomez, a student from Miami. When his governor passed a law targeting the LGBTQ community, he didn't sit back. 

Javier, you remind us of the power of one person who is willing to speak up for what is right, and that's what this night is all about. Coming together, using our voices, celebrating that, here in America, our differences are precious and our similarities infinite.

Elton once said, "Music has healing power. It has the ability to take people out of themselves for just a few hours."

We're here tonight to once again lose ourselves and be brought together — perhaps even healed — by the power of music. 

And now, I get to introduce another huge fan, who also happens to be the president of the United States and my husband, Joe Biden. 

THE PRESIDENT:  You had to stand for Jill, but you can sit for me. Please, all have a seat.  Please, have a seat.
Look, I — as my colleagues — many of whom from the Senate are still here, came tonight — they always used to kid me because I — I was quoting Irish poets on the floor of the Senate.
The think I did it because I'm Irish. That's not the reason; I did it because they're the best poets in the world.
One who we lost not too long ago, Seamus Heaney, once wrote, and I quote, "Once in a lifetime, the longed-for tidal wave of justice rises up, and hope and history rhyme."

Throughout this incre- — his incredible career, Sir Elton John has been that tidal wave — a tidal wave to help people rise up and make hope and history rhyme. Three hundred million records sold. Seventy-one billboard hits, nearly half in the top 10. Six Grammy Awards. Two Oscars. One Tony, among the multiple, multiple nominations across the board. Four thousand performances around the world. A singer, songwriter of our time, for all time.

On his final tour in Washington, Jill and I invited Elton to the White House to thank him on behalf of the American people.

So, like so many Americans, our family loves his music. His songs take us — take us back to a time, a place, a memory. Songs that make every day exceptional, help us connect and come alive. And songs that reflect the artist's gift, that sixth sense to imagine what no one else can, and then sing and play and dream until he sets that feeling free.

As Jill just mentioned, we're joined by so many people that it's — he's set free to be themselves, to be treated with the dignity and respect they deserve. 
Families and advocates in the fight against HIV/AIDS — a fight — a fight that he has led with sheer will, and fight for those lives lost and those lives that we can save.
Leaders standing up for equality of all people, no matter who you are or who you love.

Every day — every day Americans of every generation, of every background who know that life can be cruel and full of struggle, but it can also be full of joy and purpose.

And we're joined tonight by the U.K. Ambassador to the United States, Karen Pierce, during a difficult time. Karen, thank you. Thank you for being here, Karen.

Jill and I travelled to London to pay our respects to the Royal Family on the queen's passing.

Our hopes tonight — our hope is that Sir Elton John's music heals the sorrow, as it often has in the past.
Throughout his career, Elton found his voice — not only his voice, but his voice to help others and help them find their voice.

With his hope, he made history rhyme for countless people in our nation. That's what tonight is all about.

Elton often talked about how American music changed his life and how the different genres and sounds influenced his own music and imagination. It's clear Elton John's music has changed our lives.

To David and the boys, thank you for sharing your husband and dad with us tonight.  (Applause.)  And to Elton, on behalf of the American people, thank you — and I sincerely mean this — thank you for moving the soul of our nation.