State Dept. defends ban on Pride flags at U.S. embassies
Spokesperson insists Pompeo 'respects the dignity of every individual'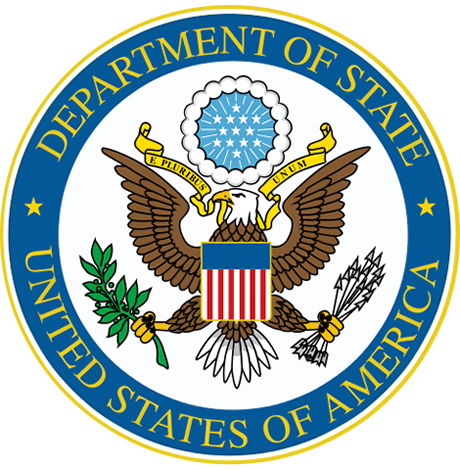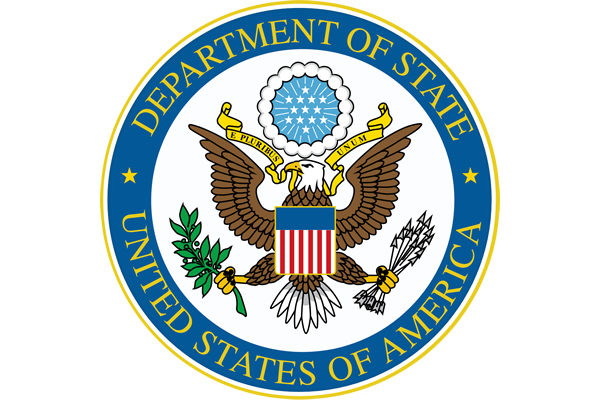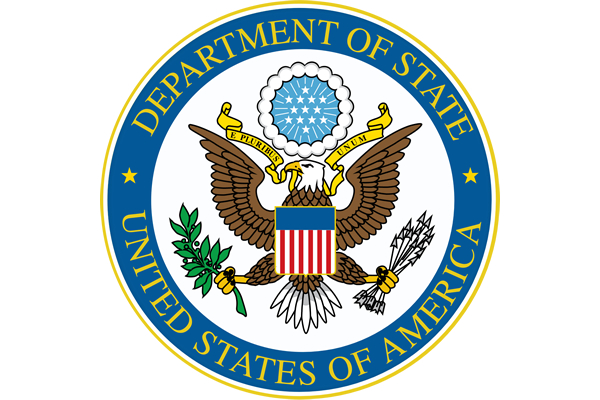 The State Department on Monday defended the Trump administration's approach to LGBT rights and Pride Month, despite a new policy barring U.S. embassies from flying Pride flags at U.S. embassies.
State Department spokesperson Morgan Ortagus, a former Fox News contributor on national security issues, insisted during a news conference when asked about the flag policy the Trump administration is observing Pride Month.
"Pride Month that we're in right now is celebrated around the world by many State Department employees, by many embassies," Ortagus said.
Last week, the State Department hosted an event to celebrate coordinated with GLIFAA, the affinity group for its LGBT employees and foreign service officers. On travel with President Trump in Europe, Secretary of State Mike Pompeo didn't attend. The Pride celebration was also closed to the public and the press.
Ortagus insisted Pompeo, who's responsible for the anti-Pride flag policy, still "respects the dignity of every individual."
"The secretary has the position that as it relates to the flagpole that only the American flag should be flown there, but, of course, as he said in his congressional testimony respects the dignity of every individual and I think all of you can do a simple, easy Google or Twitter search and see the pictures of members, embassies and members, ambassadors, people of the foreign service celebrating Pride throughout the world," Ortagus said.
As first reported by Josh Lederman at NBC News, U.S. embassies at the beginning of Pride month were denied permission to display the Pride flag on their official flag poles.
Previously, the flying of Pride flags at U.S. embassies has become common as a sign of U.S. solidarity with the LGBT community overseas. Embassies had been free to display the Pride flag on their official flagpoles during the Obama administration and the first two years of the Trump administration.
The new anti-Pride flag policy stands in contrast to President Trump recognizing Pride Month in a tweet, making him the first Republican U.S. president to acknowledge June as Pride Month, as well as a global initiative he recognized to decriminalize homosexuality. U.S. Ambassador to Germany Richard Grenell, the highest-ranking openly gay person in the Trump administration, is spearheading the initiative.
In addition to refusing to allow U.S. embassies to display the Pride flag on their official flagpoles, Pompeo neglected to issue statements this year, unlike in 2018 recognizing Pride Month or the International Day Against Homophobia & Transphobia.
Asked about the absence of these statements, Ortagus deflected and again referred to Pompeo's general belief in the dignity of individuals.
"As I said, the secretary said in his testimony, he respects the dignity of every individual and of every human life. He remains committed to this effort around the world," Ortagus said.
Ortagus alluded to the Treasury Department sanctioning a Chechen group and five individuals, including at least three Russians, for alleged extrajudicial killings and torture of LGBT individuals, although she couldn't immediately remember when the sanctions were instituted, on whom and for exact purpose.
"I think it was just a couple weeks ago (I'd have to look at the specific date) we had Magnitsky sanctions (I'll have to get a specific name for you) on an individual who, of course, was persecuting people of the LGBTQ community," Ortagus said.
In a bizarre pivot, Ortagus then touted Pompeo's commitment to religious freedom, which is often code among social conservatives to mean anti-LGBT discrimination.
Ortagus said Pompeo will host an upcoming summit on international religious freedom. Last year, Family Research Council, an anti-LGBT group designated a hate group by the Southern Policy Law Center, was a featured participant at the event.
"The secretary will, of course, next month, host the religious freedom forum that he also had last year, and he works around the world in these meetings to talk about religious freedom, religious liberty, and that's something that I know is very dear to him," Ortagus said.
Despite State Department policy, many U.S. embassies, including those in South Korea, China and Nepal, are reportedly still displaying the Pride flag in places other than the official flag pole.
Asked whether the Pride flags seen in places other than the flagpole are in violation of Pompeo's edict, Ortagus said, "No."
Ortagus denied U.S. embassies are defying the policy, asserting, "There's no violation."
Asked to clarify whether it's OK for U.S. embassies to fly the Pride flag as long as it's not on a flagpole, Ortagus replied, "That's correct."
Watch a video of Ortagus defending the Pride flag policy here:
State Department expresses concern over anti-LGBTQ bill in Uganda
Measure would further criminalize consensual same-sex sexual acts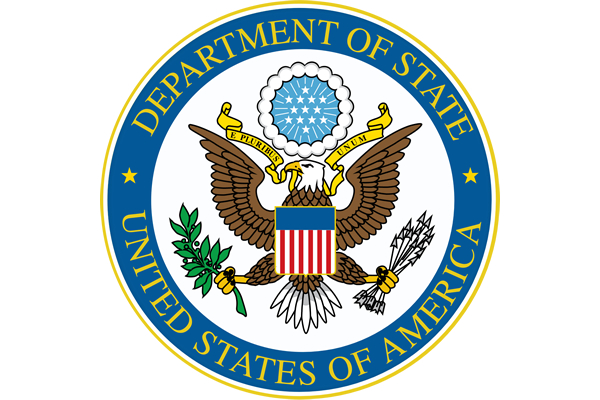 A State Department spokesperson on Wednesday expressed concern over the passage of a bill in Uganda that would further criminalize consensual same-sex sexual acts.
Ugandan lawmakers on Monday passed the Sexual Offenses Bill 2019, which contains a provision, known as Clause 11, that would explicitly ban "penetration of another person's anus with that other person's sexual organ or with any object" and "sexual acts between persons of the same gender."
"We're certainly concerned about the legislation in Uganda," said State Department deputy spokesperson Jalina Porter in response to the Washington Blade's question about the bill during a briefing with reporters.
Consensual same-sex sexual acts are already criminalized in Uganda.
President Yoweri Museveni in 2014 signed the Anti-Homosexuality Act, which imposed a life sentence upon anyone found guilty of repeated same-sex sexual acts. The law was known as the "Kill the Gays" bill because it previously contained a death penalty provision.
The U.S. cut aid to Uganda and imposed a travel ban against officials who carried out human rights abuses. Uganda's Constitutional Court later struck down the Anti-Homosexuality Act on a technicality.
Sexual Minorities Uganda in a statement said the Sexual Offenses Bill 2019 criminalization provision "will enhance the already homophobic environment in Uganda and consequently lead the way for further violation of the rights of sexual and gender minorities, including violations such as 'corrective rape' and other acts of violence." The Ugandan LGBTQ advocacy group has also called for Museveni to veto the measure over the clause.
"Sexual Minorities Uganda calls on the president of the Republic of Uganda to consider not assenting to the bill because of the problematic Clause 11 that now classifies sexual and gender minorities as sexual offenders," said SMUG in its statement. "Rather, we call on the president to reminisce on the effects the now repealed Anti-Homosexuality Act had on the human rights discourse for sexual and gender minorities."
OutRight Action International Executive Director Jessica Stern also condemned the bill.
"Same-sex relations are already criminalized in Uganda's Penal Code," said Stern in a press release. "The inclusion of same-sex relations in this bill paints LGBTQ people as sexual offenders, and can only serve one purpose — to fuel already rampant LGBTQ-phobia, discrimination and violence. It is deplorable. The colonial legacy of criminalizing same-sex relations must end."
The Biden administration in February issued a memorandum that committed the U.S. to promoting LGBTQ rights abroad.
"The United States certainly stands up and defends the human rights of our LGBTQI+ persons all around the world and we also stand firmly in opposing violence and discrimination against all LGBTQI persons and will also urge governments to criminalize their status or conduct," said Porter during Wednesday's briefing.
"We will continue to condemn any violence or discrimination of vulnerable populations including our LGBTQI+ people, whether they're in Uganda or anywhere in the world," added Porter.
Anticipation builds amid delay: Will Biden name LGBTQ ambassadors?
United States has never had lesbian woman, trans person as envoy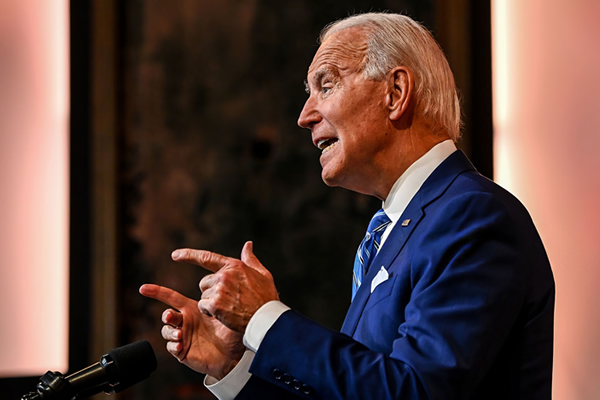 More than 100 days into his presidency, President Biden has yet to name picks for a multitude of ambassadorial positions in a delay unusual for a presidency at this stage, raising questions about whether he'll miss an opportunity to exhibit America's LGBTQ community overseas through the appointment of the first-ever lesbian and transgender person as ambassadors.
Many of these ambassadorial vacancies, which complement the diplomatic corps of the U.S. government to serve as a representation of American diversity overseas, are in key positions. Nearly 90 ambassadorial positions, including sought-after posts in Israel, the United Kingdom, Mexico, Italy and China, remain vacant according to an April article in USA Today.
The delay in ambassadorial appointments appears to come from pressure on Biden to refrain from the traditional practice of naming donors who bundled for his presidential campaign to the prestigious posts as opposed to foreign policy experts. Biden declined during his campaign to commit to refusing to reward donors with ambassadorial appointments, but the issue has taken hold in progressive circles.
On the other hand, many donors and bundlers for Biden's presidential campaign were LGBTQ people, who would reasonably expect an ambassadorial appointment as a reward for helping get Biden to the White House.
White House Press Secretary Jen Psaki, under questioning from the Washington Blade on Tuesday on whether Biden is missing an opportunity to name lesbian and transgender ambassadors in historic firsts, urged patience.
"Given we haven't named many ambassadors quite yet — and we hope to soon; stay tuned — certainly the president looks to ensuring that the people representing him, not just in the United States, but around the world, represent the diversity of the country, and that certainly includes people who are LGBTQ, members of the transgender community," Psaki said.
Asked to clarify her definition of "soon" in this context — whether it means days, weeks, or months — Psaki declined to provide a more definite timeline.
"I think it depends on when the president makes some decisions," Psaki said. "And he'll continue to consider a range of options for a lot of the positions that are out there and still remain vacant."
At the same time, Psaki made a point to commend the work of Foreign Service officers at the State Department with whom Biden has sought to restore trust after years of scorn from former President Trump.
"I will say, having served at the State Department for a couple of years, there are incredible career service employees who are serving in these embassies around the world who are representing the United States and our values." Psaki said. "That continues to be the case, but, of course, we're eager to have ambassadors in place and confirmed to represent the president and the vice president and the United States."
The appointment of members of the LGBTQ community to ambassadorships has a significant place in the movement's history. In 1998, Jim Hormel became the first openly gay person to serve as U.S. ambassador after being named U.S. ambassador to Luxembourg. But the victory came after a struggle when anti-gay senators, including the late Jesse Helms, refused to confirm Hormel explicitly because he's gay. President Clint0n ended up appointing Hormel as an ambassador through a recess appointment, which averted the need for Senate confirmation.
Presidents regardless of party have achieved historic firsts with the appointment of openly gay men as ambassadors. Michael Guest in the George W. Bush administration was confirmed as U.S. ambassador to Romania, making him the first openly gay person to obtain Senate confirmation for an ambassadorship. Former President Obama over the course of two terms appointed a record seven openly gay men as ambassadors, including John Berry as U.S. ambassador to Australia and Daniel Baer as U.S. ambassador to the Organization for Security & Cooperation in Europe.
Richard Grenell, named by President Trump as U.S. ambassador to Germany, currently has the distinction of being the openly gay person with the most prestigious ambassadorial appointment. Consistent with his reputation as a firebrand on social media, Grenell hit Germany hard as ambassador to compel the G-5 country to meet its military spending obligations as a NATO partner. Grenell has something to show for his efforts: The country began to spend closer to 2 percent of its GDP on defense.
And yet for all these appointments, no president has ever named an open lesbian or trans woman for a position as U.S. ambassador, an oversight that stands out after the rapid progress on LGBTQ rights in recent years. At a time when transgender rights are in focus amid anti-trans attacks in state legislatures, the appointment of an openly transgender ambassador would also send a signal of solidarity with the transgender community.
There's no indication Biden won't appoint an LGBTQ person for a position as U.S. ambassador, which could be an easy achievement from him with the LGBTQ community, but the delay raises questions on whether or not they will happen, in addition to keeping the diplomatic corps from being fully staffed and functional.
Moreover, the position of LGBTQ international liaison at the State Department, a position Biden campaigned on filling after Trump let the position remain vacant, remains unfilled. During the Obama years, Randy Berry served in that role and travelled internationally to work with LGBTQ groups overseas and demonstrate U.S. solidarity with them.
It's unclear why the international LGBTQ liaison position continues to remain vacant within the Biden administration. A State Department spokesperson referred the Blade on Wednesday back to the White House on potential LGBTQ ambassadorial appointments or the international LGBTQ liaison role.
To be sure, Biden has made several key LGBTQ appointments in the limited time in his presidency. Among them are Pete Buttigieg as transportation secretary, making him the first-ever openly gay person to win Senate confirmation for a Cabinet-level role, and Rachel Levine as assistant secretary of health, which made her the first openly transgender person to win Senate confirmation for any presidential appointment.
In the past few weeks alone, Biden has signaled he'd name openly lesbian and transgender people to high-ranking civilian positions at the Defense Department. Brenda Sue Fulton, a lesbian activist who fought to repeal "Don't Ask, Don't Tell" and the transgender military ban, got the nod as assistant secretary of defense for manpower and reserve affairs, while Shawn Skelly, a transgender national security expert who served in the Air Force for 20 years as a Naval Flight Officer, obtained the nod to become assistant secretary of defense for readiness. Meanwhile, Gina Ortiz Jones, a lesbian Iraq war veteran who twice ran to represent Texas' 23rd congressional district, was nominated to become Air Force under secretary.
Even the State Department itself has a person from the LGBTQ community serving as its public face. Ned Price, who conducts daily briefings with the media as State Department spokesperson, is the first openly gay person to serve in that prominent position.
The LGBTQ Victory Institute, which at the start of the Biden administration had signaled the appointment of a lesbian, transgender person and LGBTQ person of color as U.S. ambassadors were among its goals, expressed confidence Biden would name these appointments in due time.
"President Biden will roll out his picks for ambassadorships over the next few months and it presents an incredible opportunity to choose diverse and groundbreaking LGBTQ nominees," said Ruben Gonzales, executive director of the LGBTQ Victory Institute. "As President Biden has already made history with the number of LGBTQ women and transgender people he has nominated for Senate-confirmed positions, we predict this commitment to LGBTQ diversity will continue when ambassadors are nominated. The impact of our first LGBTQ women ambassadors, first LGBTQ ambassadors of color and first trans ambassadors would be enormous – an impact not lost on the Biden administration."
Patrick O'Connell, acclaimed AIDS activist, dies at 67
Played key role in creating red ribbon for awareness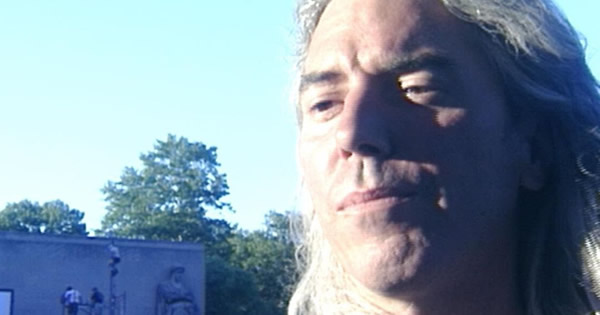 Patrick O'Connell, a founding director of the New York City-based AIDS advocacy group Visual AIDS who played a lead role in developing the internationally recognized display of an inverted, V-shaped red ribbon as a symbol of AIDS advocacy, died on March 23 at a Manhattan hospital from AIDS-related causes, according to the New York Times. He was 67.
Visual AIDS said in a statement that O'Connell held the title of founding director of the organization from 1980 to 1995.
During those years, according to the statement and others who knew him, O'Connell was involved in the group's widely recognized and supported efforts to use art and artist's works to advocate in support of people with HIV/AIDS and efforts to curtail the epidemic that had a devastating impact on the art world.
Thanks to a grant from the Art Matters foundation, Visual AIDS was able to retain O'Connell as its first paid staff member in 1990, the group said in its statement.
"Armed with a fax machine and an early Macintosh computer, Patrick helped Visual AIDS grow from a volunteer group to a sustainable non-profit organization," the statement says. "A passionate spokesperson for the organization, he helped projects like Day Without Art, Night Without Light, and the Red Ribbon reach thousands of people and organizations across the world," the group says in its statement.
"We were living in a war zone," the statement quoted O'Connell as saying in a 2011 interview with the Long Island newspaper Newsday. "But it was like a war that was some kind of deep secret only we knew about," O'Connell said in the interview. "Thousands were dying of AIDS. We felt we had to respond with a visible expression," he told the newspaper.
With O'Connell's help, Visual AIDS in 1989 organized the first annual Day Without Art in which dozens of galleries and museums in New York and other cities covered art works with black cloths to symbolize the mourning of those who died of AIDS. Among those participating were the Brooklyn Museum, the J. Paul Getty Museum in Los Angeles, and the Metropolitan Museum of Art in New York, which replaced a Picasso painting with a "somber informational placard," according to the New York Times.
In 1990 O'Connell helped Visual AIDS organize the first Night Without Light, which was held at the time of World AIDS Day. New York City's skyscraper buildings, bridges, monuments, and Broadway theaters turned off their lights for 15 minutes to commemorate people who lost their lives to AIDS, the New York Times reported.
In the kickoff of its Red Ribbon Project in 1991, McConnell helped organize volunteers to join "ribbon bees" in which thousands of the ribbons were cut and folded for distribution around the city, the Times reports. Those who knew McConnell said he also arranged for his team of volunteers to call Broadway theaters and producers of the upcoming Tony Awards television broadcast to have participants and theater goers display the red ribbons on their clothes.
Among those displaying a red ribbon on his label at the Tony Awards broadcast was actor Jeremy Irons, who was one of the hosts. In later years, large numbers of celebrities followed the practice of wearing the red ribbon, and in 1993 the U.S. Postal Service issued a red ribbon stamp.
The Times reports that O'Connell was born and raised in Manhattan, where he attended Fordham Preparatory School and later graduated from Trinity College in Hartford, Conn., in 1973 with a bachelor's degree in history. According to Visual AIDS, O'Connell served as director of the Hallwalls arts center in Buffalo, N.Y. from 1977 to 1978 before returning to New York City to work for a gallery called Artists Space.
The Times reports that O'Connell learned in the middle 1980s that he had contracted AIDS and began a regimen of early AIDS treatment with a cocktail of over 30 pills a day. His involvement with Visual AIDS, which began in 1989, ended on an active basis in 1995 when his health worsened, the Times reports.
As one of the last remaining survivors of his New York contemporaries who had HIV beginning in the 1980s, O'Connell continued in his strong support for AIDS-related causes through 2000s and beyond, people who knew him said.
Visual AIDS says it is gathering remembrances and photos for a tribute post for O'Connell on its website. It has invited people to share their memories of him by sending written contributions and images via email to: [email protected].