June 20, 2019 at 2:39 pm EDT | by Michael K. Lavers
Series of attacks leaves several Kyiv Pride participants injured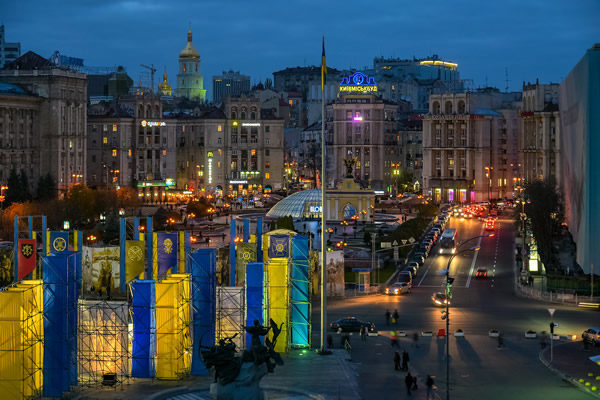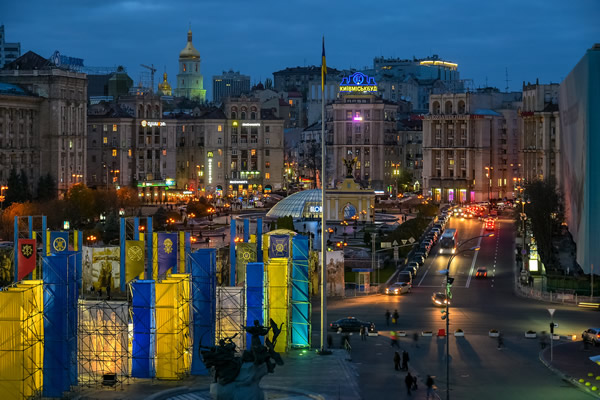 Several people who attended a Pride event in the Ukrainian capital on Wednesday were injured during a series of attacks.
Kyiv Pride Director Ruslana Panukhnyk told the Washington Blade that members of "far-right groups" carried out four attacks that took place over a period of less than four hours.
Panukhyk said a Pride participant "was heavily pepper-sprayed" near the organization's Pride House in central Kiev at around 6 p.m. Panukhyk said the victim filed a police report and received "medical assistance on the spot."
Panukhnyk told the Blade the second incident took place a "few blocks away from the Pride House" at 9:15 p.m. when "one of the participants was pepper-sprayed by the group of the young perpetrators." Panukhnyk said the victim "refused to file a report and receive medical assistance."
Panukhnyk said another Pride participant was pepper sprayed at 9:30 p.m. Panukhnyk told the Blade the victim filed a police report and waited an hour for officers to respond.
Panukhyk said the fourth incident took place at 9:43 p.m. when "a group of young people" was attacked near Pride House.
Panukhyk told the Blade that five of the seven people who were attacked "received heavy burns" from pepper spray." Panukhyk said one of the victims "was swept off their feet and violently beaten up."
"Sadly, police didn't respond well to the situation," said Panukhyk, noting officers refused to take reports from the victims. "Ambulance personnel did not want to assist injured persons, so they themselves had to carry their friend to the ambulance cart."
"As of now the majority of cases are filed and the victims are receiving proper medical and legal assistance," added Panukhyk. "Kyiv Pride is following the cases."
One of the attacks took place after a movie screening that was part of Kyiv Pride.
Oleg Rodio Shurigin-Grekalov, a Ukrainian fashion designer, is among those who were attacked. He posted a picture of himself in the hospital after the incident.
The U.S. Embassy in Ukraine in a tweet condemned the attack. Panukhyk told the Blade that Kyiv Pride has called upon President Volodymyr Zelensky, Kyiv Mayor Vitaly Klitschko and other officials to "react promptly, investigate the assaults and condemn the violence on grounds of sexual orientation and gender identity."
We condemn the reported attack on individuals, including minors, during a Kyiv Pride film screening. We hope law enforcement, civil society & other community members will work together closely to ensure Ukrainians can participate in such events safely, without fear.

— U.S. Embassy Kyiv (@USEmbassyKyiv) June 20, 2019
Violence has marred previous Pride celebrations in Kyiv.
Nine Kyiv police officers in 2015 suffered injuries when members of a Ukrainian nationalist group sought to disrupt a "March for Equality" that coincided with Pride. A similar march is scheduled to take place on Sunday. "Organizers are calling everyone to watch out and stay safe, but still keep fighting as freedom is our tradition," said Panukhyk.