European LGBTQ activists stand in solidarity with Ukraine counterparts
EuroPride fundraiser has raised more than $17,000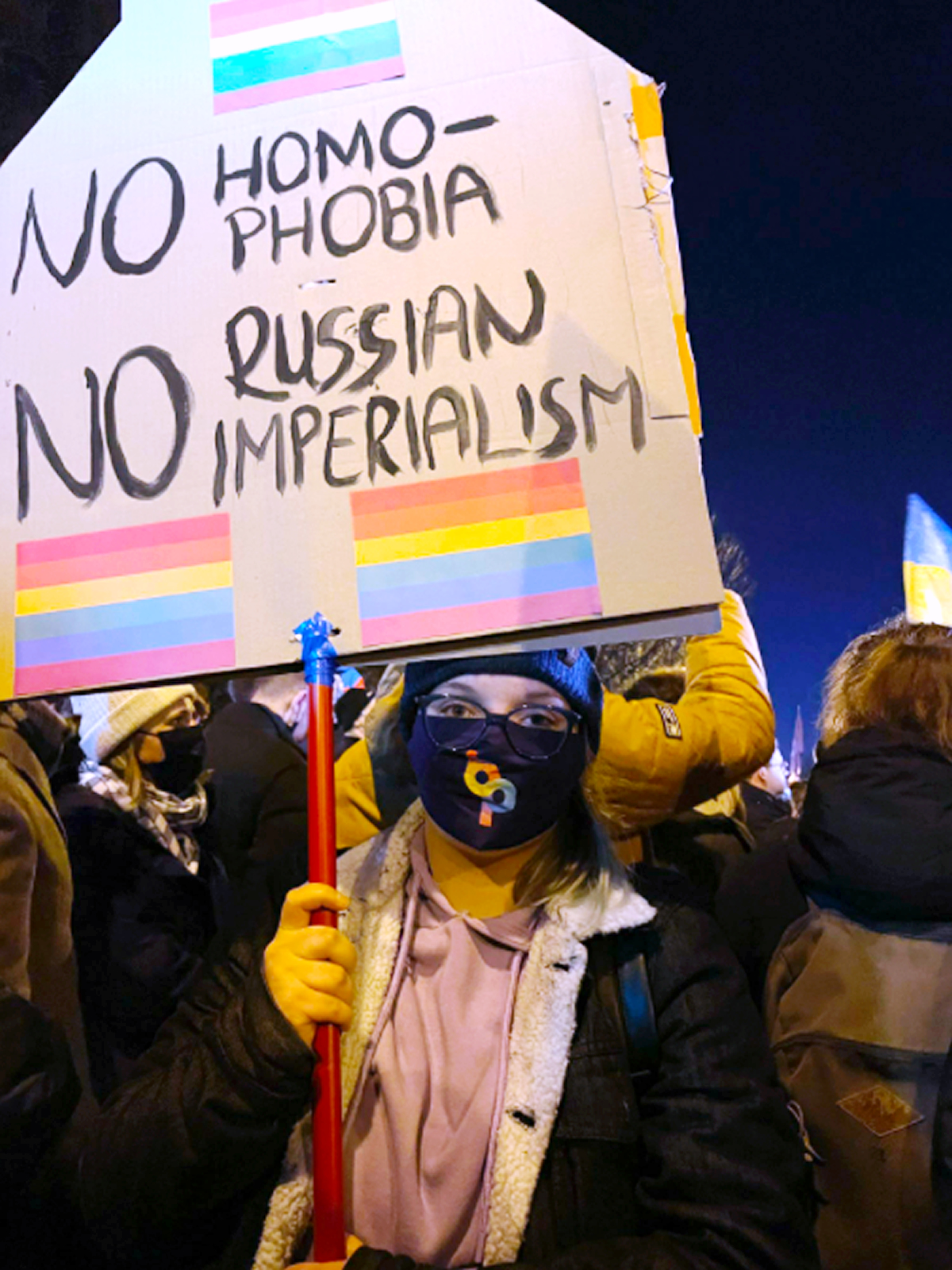 LGBTQ activists across Europe continue to stand in solidarity with their counterparts in Ukraine in the wake of Russia's invasion of their country.
"We are ready to host LGBT+ people from Ukraine here," said Anastasia Danilova, executive director of Genderdoc-M, an LGBTQ rights group in Moldova, which borders Ukraine, told the Washington Blade on Sunday. "We will provide all necessary support: Accommodation, meals, counseling and medical support."
Genderdoc-M members on Feb. 24 participated in a protest outside the Russian Embassy in Chisinau, the Moldovan capital.
Danilova described Russian President Vladimir Putin as a "crazy guy." Danilova also noted Transnistria, a pro-Russian breakaway region, is in Moldova.
"[Putin] is sick and he is unstoppable," said Danilova.
"Moldova used to be a part of the Soviet Union and we have a frozen conflict in the Transnistrian region," added Danilova. "We have Russian troops."
Mozaika, an LGBTQ rights group in Latvia, a Baltic country that borders Russia, on Sunday tweeted the country's LGBTQ community is "together with Ukraine, both in thought and deed." Mozaika through its online Diversity Shop is selling Ukraine-specific t-shirts and other clothes to raise money for the country's LGBTQ rights groups.

A EuroPride fundraiser has raised more than €16,000 ($17846.32) for Kyiv Pride and Kharkiv Pride in Ukraine. OutRight Action International has raised more than $105,000 for LGBTQ Ukrainians through a fund it created after Russia launched its invasion of the country.
"Let's give our community some sense of hope and help, by providing the funds they need to survive, and the resilience they need to thrive," said OutRight Action International in its appeal.
Kampania Przeciw Homofobii (Campaign Against Homophobia), an LGBTQ rights group in Poland, which borders Ukraine, has also urged their members and supporters to help LGBTQ Ukrainians. Kampania Przciw Homofobii, like advocacy groups in Hungary and other European countries, have also participated in protests against the invasion.
"Don't be passive: Act," proclaimed Kampania Przciw Homofobii in a Feb. 24 tweet.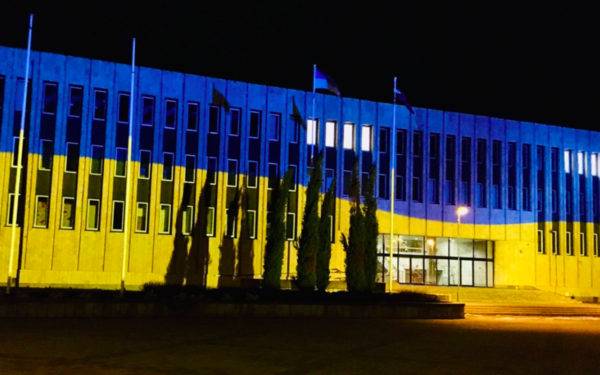 Situation for LGBTQ Ukrainians 'is dire'
The invasion has sparked worldwide condemnation and sweeping sanctions against Russia, Putin and members of his inner circle.
Magomed Tushayev, a Chechen warlord who played a role in the anti-LGBTQ crackdown in his homeland, on Saturday died during a skirmish with the Ukrainian military's elite Alpha Group outside of Kyiv, the country's capital. A White House official late last week told the Blade the Biden administration has "engaged directly" with LGBTQ Ukrainians and other groups that Russia may target if it gains control of their country.
"We remain (in Ukraine) to defend ourselves and our country and will continue to help people," wrote Olena Shevchenko, chair of Insight, a Ukrainian LGBTQ rights group, on Feb. 24 in a Blade op-ed. "Our activists from the LGBTQI+ communities are staying and keep working, providing support to the most marginalized ones. Honestly, I don't know how long we will be able to resist, but we will do our best for sure."
Anna Sharyhina co-founded the Sphere Women's Association, which is based in Kharkiv, the country's second-largest city that is less than 30 miles from the Russian border in eastern Ukraine. Sphere Women's Association, among other things, organizes Kharkiv Pride.
"The situation we, activists, human rights defenders, the LGBT+ community and the entire Ukraine, are in is dire," wrote Sharyhina on Sunday in an email to supporters. "Several times a day, for hours and hours, we hear explosions of varying intensity and receive information about new shelling and attacks by Russian troops."
"Even now, while I am composing this address, I hear shootings and explosions," added Sharyhina. "It is extremely hard to work and make even simple decisions in such conditions. Many have left, others are seeking shelter locally."
Sharyhina said the organization plans to begin to hold "daily online emergency meetings" and has begun to plan on how "to help people in the LGBT+ community because they are in a very vulnerable state."
"We have come to a conclusion that funds may be needed for housing, food, relocation from dangerous areas, hygiene products, warm blankets, mats, and so on," wrote Sharyhina, who asked supporters to make donations.
"With sincere faith in freedom, democracy and human rights in Ukraine," ends the email.
Turkish police arrest hundreds over banned Pride parade
Istanbul officials sought to prevent event from happening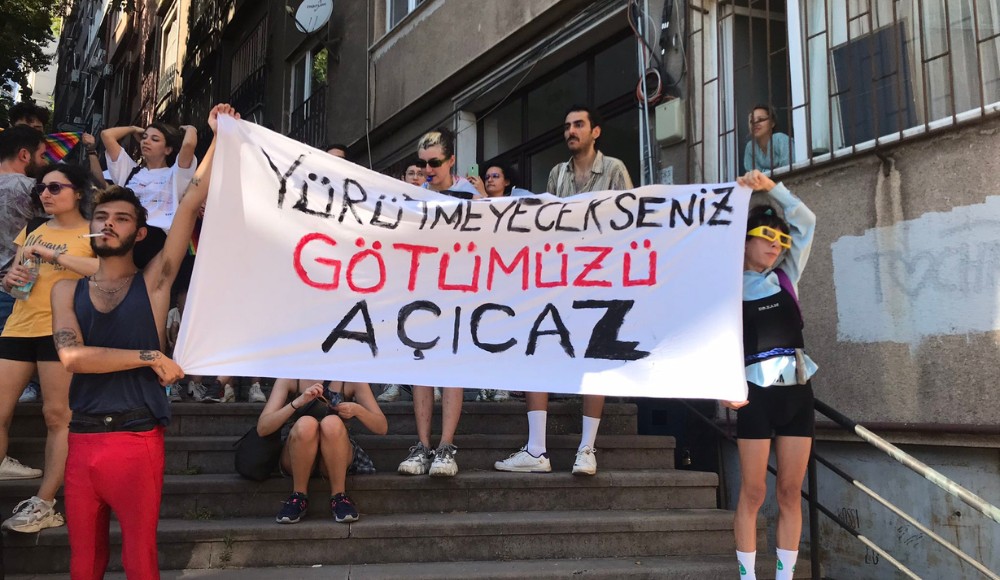 Hundreds of LGBTQ people, allies and supporters took to the streets of Istanbul Sunday in defiance of the country's government's ongoing 2014 ban of Pride parades and Pride Month festivities.
Protestors violently clashed repeatedly with police and security forces in various neighborhoods located around the Bol Ahenk Sokak (Pedestrian Plaza) and other sections of the central downtown area.
Authorities had shut down the city's transit systems hours prior to the influx of LGBTQ activists and demonstrators and flooded streets with police in riot gear who made hundreds of arrests, in some cases tear gassing participants and attacking them with clubs.
Government security forces arrested over 373 people including Agence France-Presse journalist and chief photographer Bülent Kılıç. Detainees were taken by bus to a central holding facility for processing. Photojournalist Mehmet Demirci documented the arrest of Kılıç in a Twitter post.
My photojournalist friend Bülent Kılıç has been taken into police custody while covering the #İstanbulPride. His hands were cuffed behind his back.@Kilicbil Kilicbil pic.twitter.com/sDYNoVe13L #journalismnotcrime

— mehmet demirci (@mehmet_demirci_) June 26, 2022
Ankara-based Kaos GL, the largest Turkish LGBTQ activist group, documented the arrests and clashes which occurred prior to the 5 p.m. planned parade kick-off in a series of Twitter posts.
İzmir'de polis zor kullanarak LGBTİ+'ları alandan çıkarmaya çalışıyor!#OnurYürüyüşü #Pride2022 pic.twitter.com/jlJ7H2eOWU

— Kaos GL (@KaosGL) June 26, 2022
KAOS GL in a press release on Monday noted that "the detentions experienced during the march, was among 'firsts' for this year. Totally 373 LGBTIs and LGBTI+ right defenders were taken into custody on the day of march! This number is a record both in the history of Pride marches and the other public demonstrations."
The group also recorded the scope of anti-LGBTQ Pride Month bans and pressure by Turkey's governmental bodies across the country.
"There were 10 ban decisions announced within the scope of Pride Month events. These ban decisions were taken by Boğaziçi University Rectorate, METU Rectorate, Gaziantep Governorship, Çanakkale Governorship, Datça District Governorship, Beyoğlu District Governorship, Kadıköy District Governorship, Eskişehir Governorship and İzmir Governorship.
The detentions began with 70 people at ninth Boğaziçi Pride March on May 20, increasingly went on till June 26. 373 people were taken into custody in Istanbul on June 26. This number is among the highest detentions within the context of the public demonstrations in İstanbul recent years. Totally 530 LGBTI+s and LGBTI+ right defenders were detained in 37 days."
German soccer federation announces transgender players can choose their team
Rule takes effect in 2022-2023 season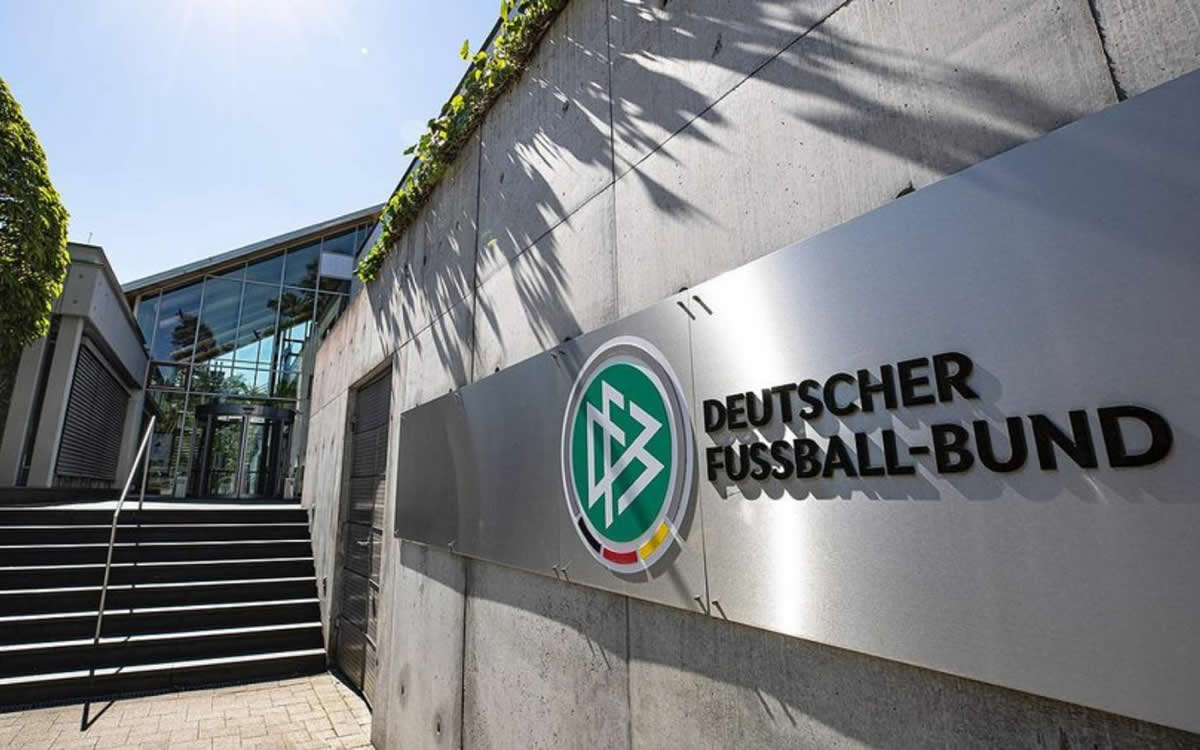 The German Football Association (Deutscher Fußball-Bund e.V.) this week issued new regulations and rules governing all transgender, intersex and non-binary players.
On Thursday the governing soccer body passed a new regulation that takes effect as of the start of the upcoming 2022-2023 season allowing all trans, intersex and non-binary players to decide for themselves whether to compete on men's or women's teams.
The DFB also specified that as long as the player's health is not affected by playing sports while taking medication, they can continue to participate in the sport. Under the new regulation, this would not be considered as doping.
This marks a departure from the recent trend and actions of other international sports governing associations such those taken earlier this month by the swimming's world governing body FINA, which meeting in the Hungarian capital city of Budapest, voted to restrict trans athletes from elite women's competitions.
FINA said their action was necessary to determine eligibility criteria because of the "biological performance gap" that appears between males and females.
Thomas Hitzlsperger, the DFB's diversity ambassador, said "Football (soccer) stands for diversity, a value that the DFB also promotes. This new regulation on playing rights will provide an important foundation to allow players with diverse gender identities to play football."
Sabine Mammitzsch, the vice president for women's and girls' football (soccer) welcomes the regulation telling media outlets:
"The national and regional associations and also those responsible at grassroots level have signaled for some time that there is uncertainty around how to treat trans, intersex and non-binary players in practice. They therefore welcome the introduction of a far-reaching, nationwide regulation on the playing rights of these groups."
Mass shooting in Norwegian capital leaves 2 dead, cancels Pride
Gunman opened fire at Oslo gay bar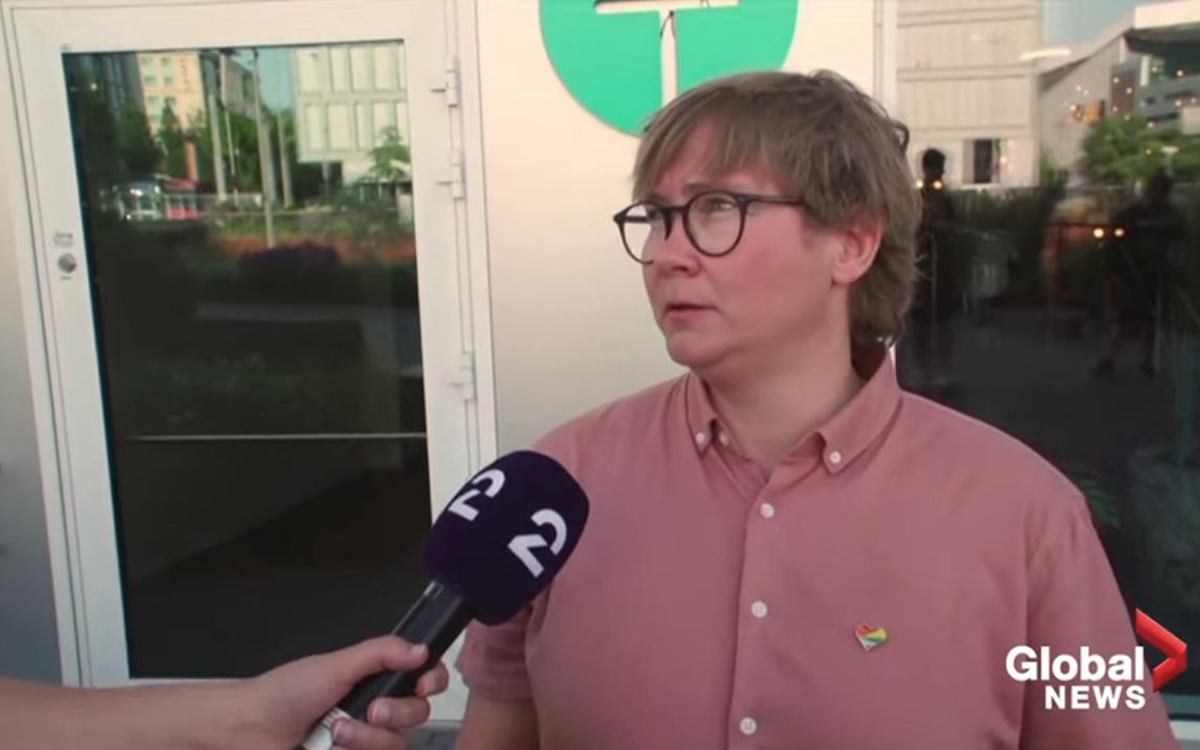 A gunman entered an establishment popular with the LGBTQ community in the Norwegian capital city's nightlife district on Saturday morning at approximately 1 a.m. local time and opened fire, killing two people and injuring dozens more.
A spokesperson for the Norwegian Police Service told the Washington Blade in a phone call that officials are investigating the matter as an act of terrorism. According to the official, the suspect is a 42-year-old Norwegian citizen originally from Iran.
Multiple eyewitnesses reported that the suspect had entered the bar and produced a semi-automatic rifle from a bag and started shooting.
Olav Roenneberg, a reporter with Norway's largest broadcast media outlet NRK who was on scene when the shooting started, told NRK colleagues in an interview "I saw a man arrive at the site with a bag. He picked up a weapon and started shooting. First I thought it was an air gun. Then the glass of the bar next door was shattered and I understood I had to run for cover."
The police official, while not confirming the weapon used, did acknowledge that the shooter had been known to Norwegian officials in the country's security services since 2015 as a "suspected radicalized Islamist" and also apparently had a history of mental illness. The official also pointed out that up until the incident there were no previous major criminal acts committed by the suspect.
Because of the incident, organizers of the Pride parade which had been scheduled to start hours after the shooting was cancelled. The parade was set to culminate the week long Pride festivities in Oslo.
Norwegian Prime Minister Prime Minister Jonas Gahr Stoere wrote in a public post on Facebook that "the shooting outside London Pub in Oslo tonight was a cruel and deeply shocking attack on innocent people." He added "We all stand by you," showing support for the country's LGBTQ citizenry.
Norway's King Harald V issued a statement offering condolences and said he and Norway's royal family were "horrified by the night's shooting tragedy."
"We sympathize with all relatives and affected and send warm thoughts to all who are now scared, restless and in grief," the Norwegian monarch said. "We must stand together to defend our values: Freedom, diversity and respect for each other. We must continue to stand up for all people to feel safe."
Oslo Pride issued a statement concerning cancelling the Pride parade;
"Oslo Pride has received clear advice and recommendation from the police that the parade, Pride park and other events in connection with Oslo Pride be canceled. Oslo Pride therefore asks everyone who has planned to participate in or watch the parade not to attend. All events in connection with Oslo Pride are canceled.
Now we will follow the police's recommendations and take care of each other. Warm thoughts and love go to relatives, the injured and others affected. We will soon be proud and visible again, but today we will hold and share the pride celebrations from home," says Inger Kristin Haugsevje, leader of Oslo Pride, and Inge Alexander Gjestvang, leader of the Association for Gender and Sexuality Diversity.
Oslo Pride has close communication with the police and is following the situation, and will provide ongoing information.
The White House reacted to the news of the shooting issuing a statement by National Security Advisor Jake Sullivan;
"The horrific shooting in Norway this morning has been felt around the world. The United States strongly condemns this act of terror. We stand in solidarity with the families of the victims, the diverse and strong LGBTQI+ community of Oslo, our close NATO ally Norway, and all who have been devastated by this senseless act. The United States has been in touch with the Norwegian government and offered to provide assistance. We remain committed to continuing to partner with Norway to advance a more equitable and just world for all, free from violence and discrimination."
Oslo shooting being investigated as act of terrorism: