June 24, 2019 at 8:29 am EDT | by Staff reports
Looking back: 50 years of the Blade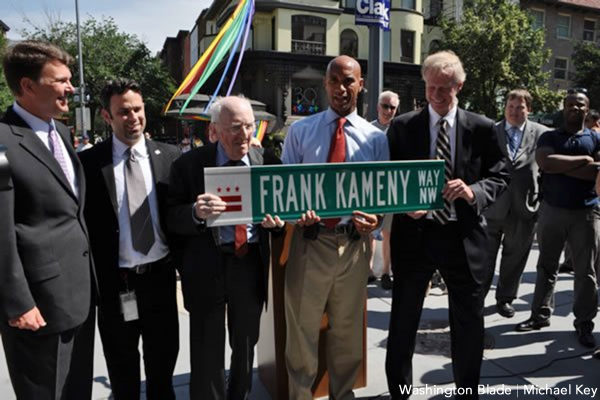 Nine years ago this month, longtime gay civil rights advocate Frank Kameny was honored on June 10, 2010, when the stretch of 17th Street, N.W., between P and R streets, was renamed Frank Kameny Way.
Speakers at the ceremony included Kameny, D.C. Mayor Adrian Fenty, D.C. City Council member Jack Evans, Advisory Neighborhood Commissioner Mike Silverstein and Obama administration official John Berry.
Take a walk down memory lane — visit washingtonblade.com/archives to research and browse the Blade's unique 50-year archive of LGBTQ news and features.