Comings & Goings
A poignant tribute to Daniel Espejel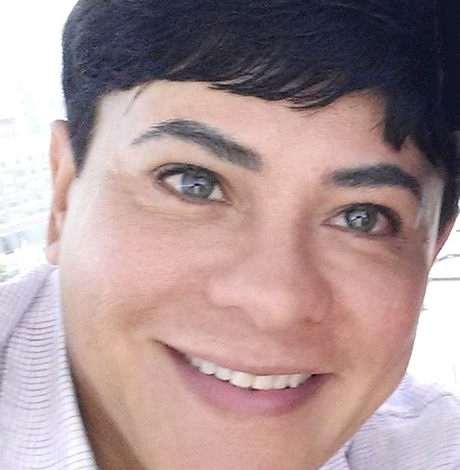 This is a little unusual for this column but something worth sharing. Last week, I attended a "Celebration of Life" for Daniel Espejel a young man who left us much too early. I was honored to know him and his husband Tony Purcell. They had been together for 16 years. Daniel was a brilliantly creative young man with a smile that never stopped. But as I sat at the celebration what moved me and brought most of us to tears was the eulogy written and delivered by Tony's dad. I thought of Pride and of Stonewall and of how wonderful it would be if every gay boy had a family like Tony's. If every member of the LGBTQ community could be embraced by family like Daniel was. I share this eulogy from Daniel's father-in-law and hope you will also be moved by it.
Eulogy by Anthony J. Purcell, Sr.
We come together this evening to celebrate the life of Daniel Espejel. He would have approved of us holding this celebration in this very appropriate venue, the Women's National Democratic Club because Daniel's clientele were mostly women. Everything he did in his flower and cosmetic businesses involved creating beauty and delighting his clientele with his artistic works.
It is said that, "Anyone can put paint on a canvas, but only a true master can bring the painting to life." Daniel was a true master; he expressed himself using various mediums but was renowned for his floral arrangements. When Daniel entered a building, his beautiful smile and joyous disposition brought energy, love, and life to everyone. His generosity to all was never ending. He was a perfect ambassador for the community to have front and center to soften the hearts and minds of those conservatives who stereotype the community for their beliefs and actions, instead of who they are individually.
Daniel's business adventure had him hobnobbing with the rich and famous and his resume reads like a "Who's Who." His floral arrangements sat at the tables of two Popes, presidents, vice presidents, ambassadors, royalty, heads of state, and many of the society women of Washington, D.C. He touched them all and because of it, they loved him.
Daniel lived the American Dream. He came to the United States at the age of 18 at attend American University. He left behind his parents and 3 siblings in Mexico to achieve his dream and start a new life. A life he would never have an opportunity to have had he stayed in Mexico. All families in America have immigration as their roots because the only real Americans are the American Indians, therefore; we were proud to have Daniel become part of our family. Daniel was able to have an exceptional life in America because of his hard work ethic. He built a successful flower business and he continued to branch out into other business interests.
When we would go out to eat at a restaurant as a family, you could count on Daniel always want to sample some of your meal and to his credit, he would always offer you some of what he had ordered. He loved trying different dishes and cuisines. He leaves me with the daunting task of decorating our two Christmas trees later this year. This was always his job at Thanksgiving and I am already hearing in my head "That is not the way Daniel did it!"… "Thanks a lot, Mister!" Daniel always thought of my wife and I as his American parents and he would come to me for fatherly advice on numerous issues. My wife always benefitted from Daniel's expertise in fashion and fads. He spoiled her and buttered her up in ways which I could never match.
The music artist Sting, sang, "When you love somebody, when you love somebody, set them free, free set them free. Free, free, set them free." We all loved Daniel and that is what we had to do. It is normal for the children to bury their parents, not the parents to be burying their son. We all wanted Daniel to stay with us on Earth, but we took the advice of the medical staff and "Set him free."
There is no book to reference as a father when you do not have answers that are needed for your son, when he comes to you and asks, "Why?" All you can do is provide comfort, love, and support. Tell him the answers he seeks are not found here at this time and may never be found until the next journey on the road of life. Live one day at a time, then two, then a week, and then a month. Tomorrow will be that one month.
Finally, we want to thank everyone for joining us in celebrating Daniel's Life this evening. I leave you with thought, maybe, just maybe, Daniel's clientele has now risen to the very top. He now arranges flowers for God's table.
Comings & Goings
Cummings joins White House Office of National Cyber Director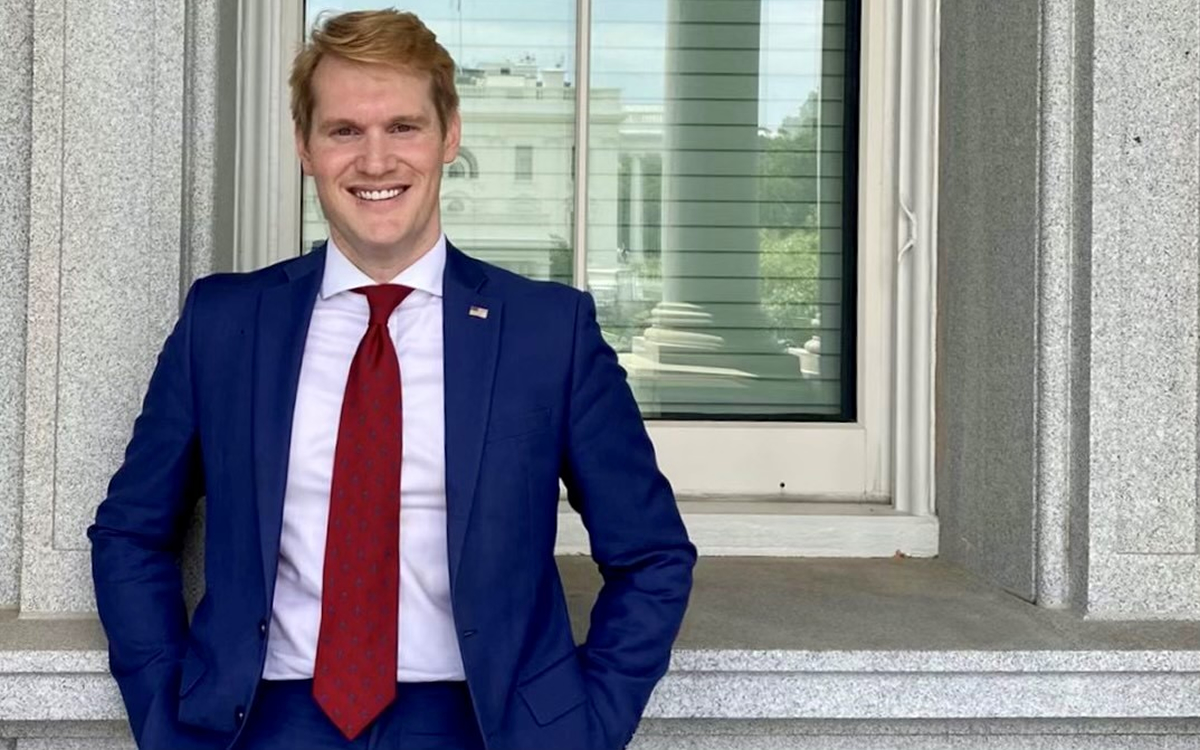 The Comings & Goings column is about sharing the professional successes of our community. We want to recognize those landing new jobs, new clients for their business, joining boards of organizations and other achievements. Please share your successes with us at: [email protected]. 
Congratulations to John Cummings on joining the Office of the National Cyber Director at the White House as Director of Supply Chain and Technology Security. Upon getting the position, he said, "I am beyond thrilled to join the growing team at the National Cyber Director's Office and bring my experience to our mission of mitigating the cyber threats facing our nation and ensuring every American can enjoy the full benefits of the digital ecosystem. It is truly a privilege to work with this incredibly brilliant and collegial group of cyber experts." 
Prior to joining the White House, Cummings served as Associate General Counsel at the Office of the Director of National Intelligence (ODNI). Before that role, he served as interim Chief Counsel for ODNI's National Counterintelligence and Security Center and as Associate General Counsel for the Office of the Inspector General of the Intelligence Community.
He has provided legal advice and counsel on matters of government-wide and interagency policy and national security in the areas of executive authority, cyber, constitutional law, civil rights and civil liberties, legislative affairs, and international cooperation. He has worked on recruiting LGBTQ, women, and minority applicants for government roles in national security and is experienced in public relations, stakeholder relationships, and international partnerships.
Cummings began his career clerking for the Honorable Ivan L.R. Lemelle, U.S. District Court for the Eastern District of Louisiana, and also clerked for the House Committee on Homeland Security and the American Bar Association's Standing Committee on Law and National Security.
He attended Villanova University where he received a bachelor's degree in English. He earned his J.D. from Loyola Law, New Orleans, and his LL.M. in National Security Law from Georgetown Law.
Abortion rights in post-Roe Maryland, Delaware
Practice generally legal, with some restrictions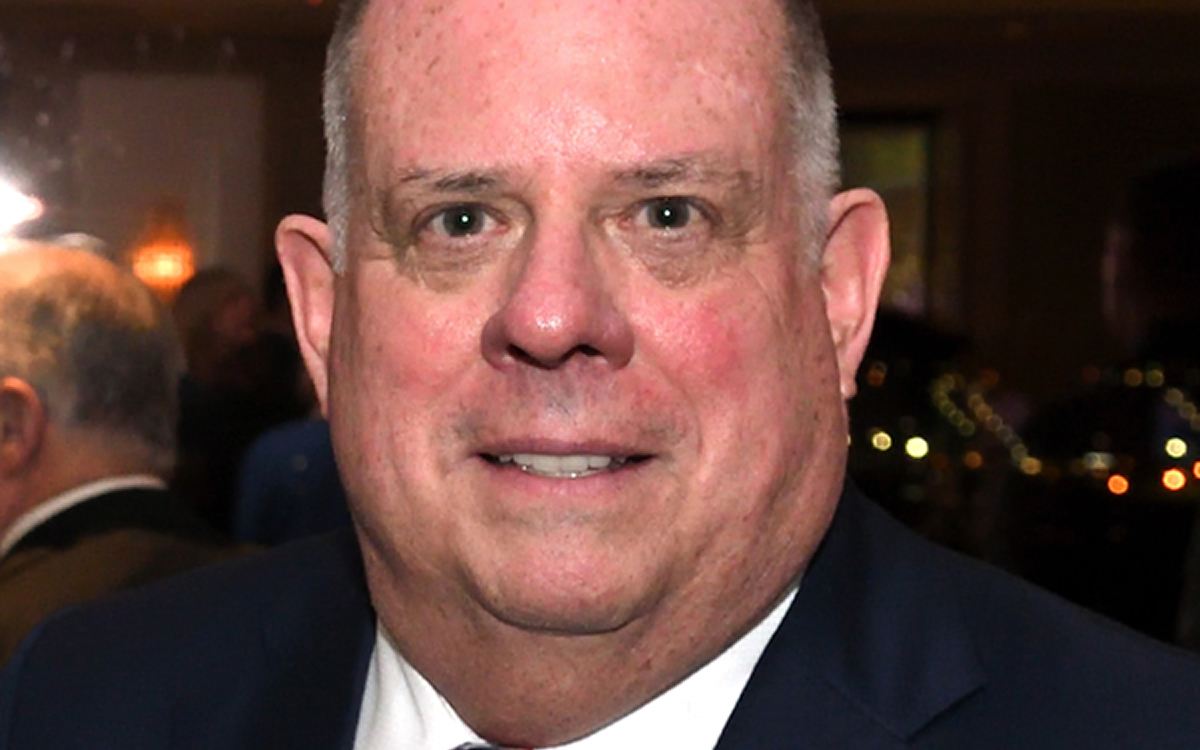 The U.S. Supreme Court on Friday overturned Roe v. Wade, which in 1973 found that the decision to receive an abortion was generally protected by the Constitution of the United States. With the broadest federal protection of abortion access now rescinded, the legality of abortion will by and large be determined on the state level.
In Delaware, abortion is legal through the Medical Practice Act — but with some restrictions.
After fetal viability, or the point where a fetus can survive outside the uterus, abortion in the First State becomes illegal unless necessary for the patient's "life or health," or if the fetus has a condition "for which there is not a reasonable likelihood" that it will survive outside the uterus, according to Subchapter IX of the act.
Additionally, under the state's Parental Notice of Abortion Act, physicians cannot perform a surgical abortion on minors under the age of 16 unless the patient's parent or guardian has received at least 24 hours notice from a medical professional. Notice is not required for nonsurgical abortions.
On the federal level, the funding of abortion is illegal through the 1977 Hyde Amendement "except in cases of life endangerment, rape or incest," according to the Guttmacher Institute, a sexual and reproductive rights advocacy organization. States are only federally required to fund abortions that meet these conditions through federal-state Medicaid programs.
While some states also fund abortions deemed medically necessary regardless of whether they endanger a patient's life, Delaware state law does not extend beyond federal guidelines: The state only funds abortions in cases of life endangerment, rape or incest.
Abortion legislation in Delaware mirrors neighboring Maryland, whose laws include similar restrictions on abortion after fetal viability and abortion for minors under the age of 16. But abortion laws in these states are generally more restrictive than other mid-Atlantic counterparts, such as New Jersey and New York.
Maryland Gov. Larry Hogan (R) weighed in on the state's abortion law on Friday.
"In 1992, Maryland voters approved a constitutional referendum legalizing and protecting access to abortion as a matter of state law – that measure remains in effect today following the Supreme Court decision in Dobbs v. Jackson. I swore an oath to uphold the Constitution and the laws of Maryland, and that is what I have always done and will continue to do as governor."
The impact of Roe v. Wade's fall in Delaware remains uncertain. While the abortion rate in Delaware steadily declined between 2014 and 2017, recent findings show that instances of abortion are increasing once again in the state, reflecting a rise on the national level.
Youngkin backs abortion ban after 15 weeks of pregnancy
Republican governor supports exceptions for incest, rape and protecting mother's life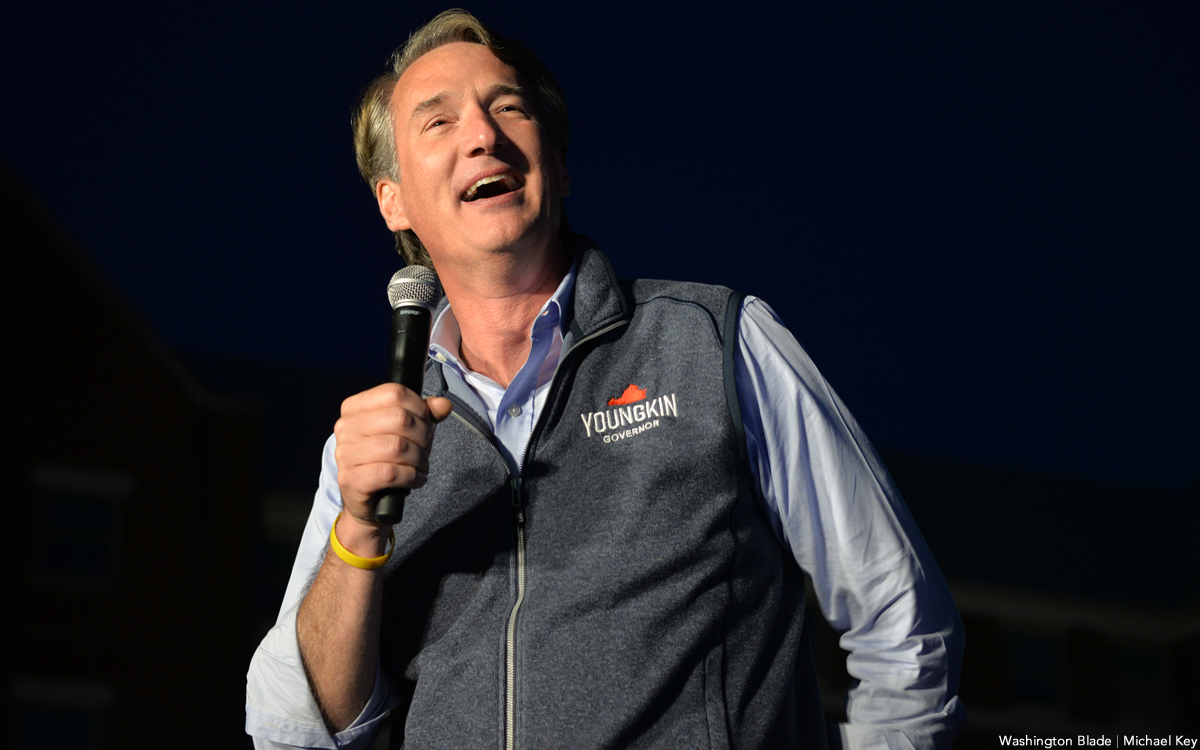 Virginia Gov. Glenn Youngkin in response to the U.S. Supreme Court ruling that overturned Roe v. Wade said he will seek to ban abortions in his state after 15 weeks of pregnancy.
"Virginians do want fewer abortions as opposed to more abortions," Youngkin told the Washington Post. "I am not someone who is going to jump in and try to push us apart … There is a place we can come together."
Youngkin, a Republican, took office in January.
His party controls the Virginia House of Delegates, but Democrats maintain a 21-19 majority in the state Senate.
"Today, the Supreme Court ruled in favor of Dobbs, giving power back to the states to make decisions on abortion," said Lt. Gov. Winsome Earle-Sears in a statement. "The court has recognized that the 1973 decision was an example of judicial and federal overreach. The important question of abortion has now been returned to statehouses across the country, in order for them to make their own policy decisions, which is exactly what the founding fathers envision when they wrote the 10th amendment to the Constitution."
"I applaud the court for recognizing this wrong and having the courage to correct it. I look forward to working with the governor and the General Assembly in the next legislative session on legislation that respects life," she added.
Abortion is currently legal in Virginia during the first and second trimesters.
Youngkin on Friday said he supports abortion exemptions in cases of rape, incest or if the mother's life is at risk.