June 28, 2019 at 9:48 am EDT | by Michael K. Lavers
EXCLUSIVE: Congressman demands answers from ICE about transgender woman's death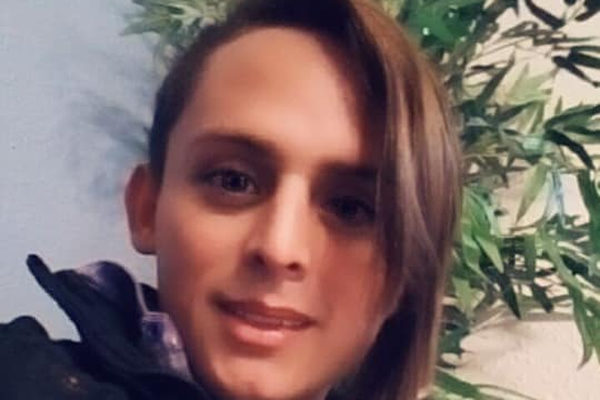 Massachusetts Congressman Joseph Kennedy in a letter he send to U.S. Immigration and Customs Enforcement on Thursday has demanded additional information about the death of a transgender woman from El Salvador who had been in ICE custody.
Kennedy in his letter to Acting ICE Director Mark Morgan notes the agency processed Johana "Joa" Medina Leon for parole on May 28, the same day she was "transferred" from the Otero County Processing Center, a privately-run facility in Chaparral, N.M., to Del Sol Medical Center in nearby El Paso, Texas, "for chest pain." Kennedy notes Medina "died from complications from HIV" on June 1.
"Furthermore, according to her family, officials at the Otero County Processing Center, the private detention center in which Johana was held, ignored her numerous requests for treatment even as her health rapidly deteriorated," wrote Kennedy, a Democrat who represents Massachusetts' 4th congressional district. "In fact, according to her lawyers, Johana's treatment in ICE custody was so deplorable, she pleaded to be deported, a request officials also denied."
ICE in a press release that it issued after Medina's death said she "illegally" entered the U.S. at the Paso del Norte Port of Entry between El Paso and Ciudad Juárez, Mexico, on April 11.
The ICE press release notes Medina, 25, "was processed as an expedited removal when she applied for admission to enter the United States." ICE also said Medina entered its custody on April 14.
The press release noted Media on May 18 "received a positive credible fear finding" and four days later "was issued a notice to appear before" an immigration judge.
Roxsana Hernández died in ICE custody in 2018
Medina died roughly a year after Roxsana Hernández, a trans Honduran woman with HIV, died at a New Mexico hospital while in ICE custody.
New Mexico officials in April said an autopsy they performed on Hernández found she died from Castleman disease associated with AIDS. The results of a second autopsy the Transgender Law Center released late last year concluded she had been beaten before her death.
Hernández entered U.S. Customs and Border Protection custody on May 9, 2018, when she asked for asylum at the San Ysidro Port of Entry in San Diego. She was then transferred to the Cibola County Correctional Center, a privately-run facility in Milan, N.M., where ICE has created a unit for trans women in their custody.
ICE on June 12 allowed the Washington Blade and a handful of other media outlets to visit the unit. The tour took place less than three months after the American Civil Liberties Union of New Mexico, the Santa Fe Dreamers Project and Las Americas Immigrant Advocacy Center in a letter they sent to ICE and the Department of Homeland Security said gay and trans detainees at the Otero County Processing Center suffered "rampant sexual harassment, discrimination and abuse."
Medina's family has filed a wrongful death lawsuit against ICE and the Department of Homeland Security.
"Johana's death has brought heightened attention to disturbing reports of abuse and dehumanizing treatment alleged by numerous LGBTQ inmates in ICE custody, and neither Johana's nor Roxsana's story appears to be isolated," said Kennedy in his letter. "Individuals detained in the Otero County Processing Center have reported a disturbing environment in which transgender women are forced to bathe and sleep with men, are subjected to routine sexual harassment by detainees and guards alike, lack adequate medical care and face solitary confinement as a retaliatory measure for raising concerns."
Johely, a trans woman who was born in Mexico's Nayarit state, was in ICE custody at the Cibola County Correctional Center from Aug. 19, 2018, to Jan. 25.
She told the Blade on June 11 during an interview at the offices of the Santa Fe Dreamers Project, an organization in Albuquerque, N.M., that advocates on behalf of immigrants, she did not receive adequate treatment for her Type 2 diabetes when she was detained. Johely also said the facility's staff were "very racist" and "not trained to care for a transgender person."
"We are lucky to leave this place alive," she told the Blade.
"As chair of the Transgender Equality Task Force, I demand additional information regarding the conditions preceding Johana's death and the steps your agency is taking to prevent violations of basic human rights for asylum-seekers," wrote Kennedy in his letter to Morgan. "Allegations of human rights abuses and inhumane conditions for some of the world's most vulnerable are extremel troubling and demand immediate action."
An ICE spokesperson on Thursday declined to comment on Kennedy's letter.
ICE has previously told the Blade the agency spends more than $250 million a year on healthcare for detainees. ICE has also noted a 2015 directive that requires personnel to, among other things, provide trans detainees with access to hormone therapy while they are in their custody.