July 12, 2019 at 1:54 pm EST | by Brian T. Carney
SUMMER IN THE CITY 2019: Summertime cinema sensations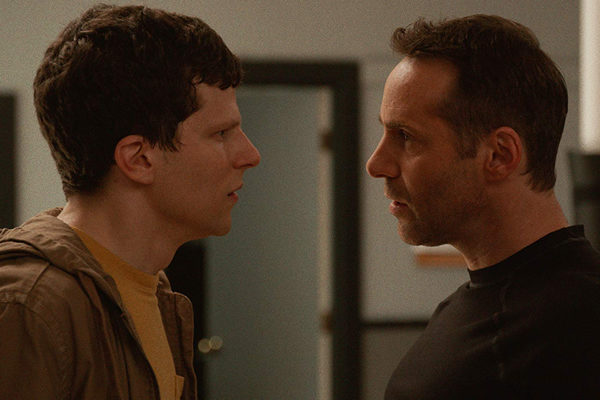 If you're planning a staycation during D.C.'s steamy summer, a trip to the multiplex or an indie cinema is a great way to stay cool and have a good time.
Two of the summer's big releases are still on screens throughout Metro D.C.
"Rocketman" is a dazzling musical fantasy that uses Elton John's music to tell the story of his tumultuous life from his working-class childhood in 1950s England to his rise to international stardom to his life-saving entry into rehab in 1990. Working from a strong script by Lee Hall, director Dexter Fletcher and choreographer Adam Murray create solid book scenes and spectacular musical numbers that are visually stunning and often deeply moving.
With a winning combination of great characters, strong action sequences and a sly sense of humor, "Spider-Man: Far From Home" may well be the perfect summer movie. Tom Holland is back as Peter Parker/Spider-Man. The high school webslinger just wants to have fun in Europe with his classmates, but following the death of Tony Stark/Ironman (Robert Downey, Jr.), Nick Fury (Samuel L. Jackson with an unbeatable blend of barely restrained anger and dry wit) needs the reluctant superhero's help to defeat a new threat.
The returning cast includes the magnificent Zendaya as MJ, Marisa Tomei as May Parker, Jon Favreau as grieving Stark sidekick Happy Hogan and the delightful Jacob Batalon as Peter's confidant Ned. New cast members include the winsome Angourie Rice as Ned's girlfriend and an excellent Jake Gyllenhaal as the new beefcake superhero Mysterio.
If you need a movie for the whole family, "Toy Story IV" is also still in theaters. The plot's a little bumpy but the animation is stunning.
It's opening weekend for "Secrets of the Universe," a stunning new film at the Smithsonian Institution. The giant 3-D screen adventure draws amazing connections between recent technological wonders (the Large Hadron Collider, the James Webb Space Telescope and the Laser Interferometer Gravitational Observatory) and the work of pioneering scientists like Galileo, Marie Curie, Louis Pasteur, Rosalind Franklin and Charles Darwin. The film will screen at the National Air and Space Museum in D.C. and the Udvar-Hazy Center in Virginia. Tickets are available at si.edu/imax/movie/secrets-universe.
Meanwhile, the #StudioGhibli Festival continues at both the Angelika Pop-Up at Union Market and the Angelika Film Centre Mosaic in Fairfax. The next films in the line-up are "Princess Mononoke" (July 17-18) and "Howl's Moving Castle" (July 24-25).
Two of the summer's most highly anticipated releases open on July 19. "The Lion King" is a photorealistic computer-animated remake of the 1994 animated classic and features the vocal talents of Beyoncé, James Earl Jones, Donald Glover, Chiwetel Ejiofor, John Oliver, Seth Rogan and Billy Eichner. "The Farewell" marks the dramatic movie debut of Awkwafina ("Crazy Rich Asians"). She plays a headstrong Chinese-American woman whose family refuses to tell the family matriarch that she has been diagnosed with terminal cancer.
Also opening on July 19 are two offbeat indie comedies. In "The Art of Self-Defense," a timid bookkeeper (Jesse Eisenberg) starts to train at a neighborhood karate studio under the watchful eye of the charismatic Sensei (Alessandro Nivola) and hardcore brown belt Anna (Imogen Poots). In "Sword of Trust," Cynthia (Jillian Bell) tries to uncover the true story behind a Confederate sword left to her by her grandfather. Directed by Lynn Shelton ("Humpday"), the cast also includes Michaela Watkins as Cynthia's wife Mary, Marc Maron as a philosophical pawn shop owner and Jon Bass as his not-too-helpful assistant.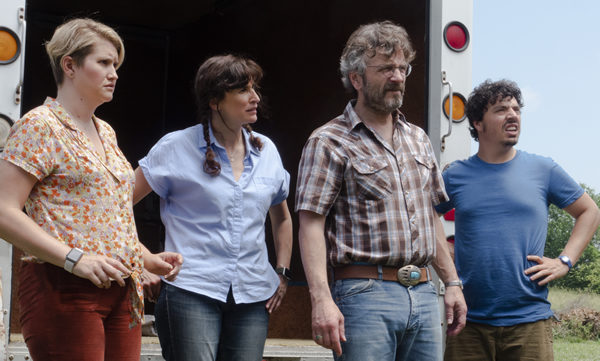 Some of the excellent non-profit movie theaters in the region are also worth visiting.
AFI Silver in downtown Silver Spring is hosting a 15th anniversary screening of "Anchorman: The Legend of Ron Burgundy" on July 13, complete with a costume contest and scotch drink specials. Based on the classic play by Agatha Christie, there's also "Witness for the Prosecution," with Tyrone Power playing straight man to such queer icons as Charles Laughton, Elsa Lancaster and Marlene Dietrich.
Weather permitting, AFI Silver will also host "The Matrix" as part of its "Silver Screens on Sonny's Green" outdoor film series. Full details are at afi.com/silver.
As part of its French Cinémathèque series, the Avalon in D.C.'s Chevy Chase neighborhood will screen "Be Natural: The Untold Story of Alice Guy-Blaché," a documentary about the pioneer female filmmaker on Wednesday July 17. The theatre's full schedule is at theavalon.org.
This summer, the Old Greenbelt Theatre in Greenbelt, Md.,, will screen films at a special pop-up while its auditorium is being renovated. This week, the schedule includes "Nureyev," a striking new documentary about the world-famous gay icon who made headlines with his dazzling dance moves, his defection from the Soviet Union to the United States and his personal life. Full details are at greenbelttheatre.org.