July 18, 2019 at 4:42 am EDT | by Peter Rosenstein
AOC and Pelosi — youth vs. age and knowledge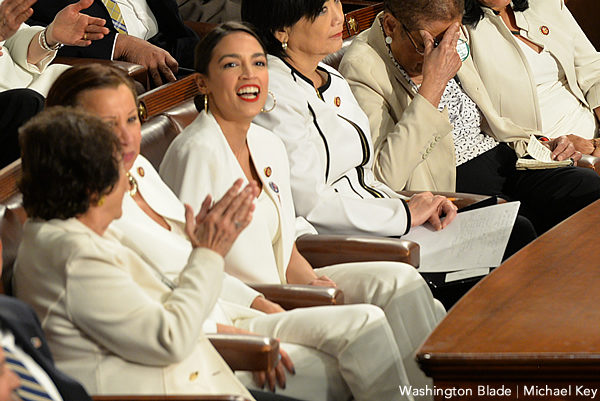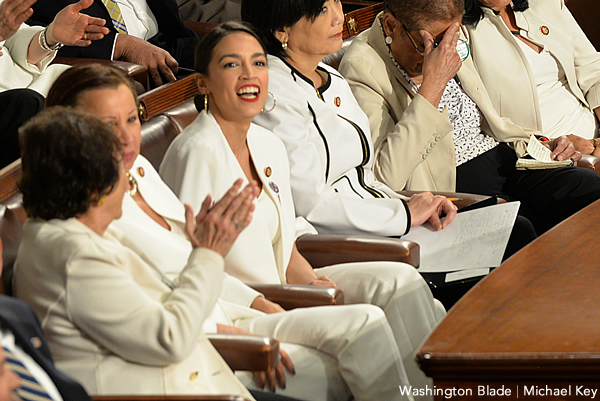 Reading about the estrangement of the four new congressional members and Nancy Pelosi it is too easy to attribute it to a difference in age; but it's more. Yes, Pelosi is nearly 80, but there is more than age creating the sturm and drang. In fact there is a wide disparity in the backgrounds of the four with AOC being the only one who is brand new to politics. Remember she won her primary with fewer than 16,000 votes; that's not how much she won by but rather how many votes she got.
Alexandria Ocasio-Cortez (D-N.Y.) is 29 and new to politics; Rashida Tlaib (D-Mich.) is 42 and spent 10 years in the Michigan House of Representatives; Ilhan Omar (D-Minn.) is 37 and spent less than a year in the Minnesota state legislature before running for Congress but has a lot of political experience; and Ayanna Pressley (D-Mass.) is 45 and has worked in politics. In 2009, Pressley served as United States Sen. John Kerry's (D-Mass.) political director, responsible for managing his relationships with elected officials at the city, state and federal level and with various community leaders and then spent eight years on the Boston City Council.
So they are all younger than Pelosi but they come to Congress with differing backgrounds and representing differing constituencies. Some are Democrats and some are members of the Democratic Socialists of America.
The four freshwomen must have one overriding goal and that is to get themselves reelected. Yes, they have a host of ideas and things they want to do but if they don't win in 2020 and beyond they won't be able to get anything done despite having millions of Twitter followers. Getting themselves reelected should be easy as Pelosi put it not so politely when chatting about AOC "suggesting that a glass of water running as a Democrat could win in Districts as liberal as theirs." But you must never take things for granted, which is why AOC got elected. Former Rep. Joe Crowley forgot the main rule of politics as spoken by the venerable Speaker Tip O'Neill, "All politics is local." So getting reelected must be their first goal while Pelosi has much more to accomplish than getting liberal Democrats elected.
Pelosi herself comes from a safe liberal District in San Francisco. She is trying to ensure Democrats keep the House of Representatives, which means getting all those other Democrats who are not in safe districts reelected. Those are the Democrats who make the difference as to whether Democrats keep the majority and give the four liberals any chance at all of moving their agendas forward. So 2020 is the time to focus on the agenda Pelosi has of keeping a Democratic majority in the House and not on the agenda of those four new members of Congress.
Those four members are all smart. They must realize if we elect a Democratic Congress and a Democratic president they have a better shot at advancing their ideas. They can read the numbers as well as Pelosi. They understand where the people are and that they and others with their views couldn't get elected today in the majority of Districts in the nation. They are smart enough to understand while their seats are safe Pelosi is trying to help elect more new members and reelect those like Conor Lamb in Pennsylvania and Amy Spanberger in Virginia who have real fights on their hands.
In addition, Pelosi is working to have her caucus pass legislation giving the Democratic candidate who wins the nomination something to run on besides promises.
So I would urge those four liberals who are fighting with Pelosi to take a look at the bigger picture at least until November 2020. Doing what AOC is doing and inferring Pelosi is a racist and then having to backtrack is insane. Letting her Chief of Staff Saikat Chakrabarti free on Twitter seeming to speak for her and comparing today's moderate Democrats to segregationists shows a total lack of ability to control her office and staff or something more insidious if she agrees with what he is saying. The very liberal freshwomen should hold their fire and get themselves reelected. If they do and Democrats keep the House and get a Democratic Senate and a Democratic president they will have time and maybe even a chance to move their agendas forward.
Peter Rosenstein is a longtime LGBT right and Democratic Party activist. He writes regularly for the Blade.